A tiny kitten came in the backdoor of a house one day. She was covered in fleas and extremely weak. A couple brought her into their home and saved her life.
"she showed up one night through our backdoor; which we keep open for our rescue German Shephard 'teddy'. she was semi-feral and flea ridden...covered in blood from the amount of fleas on her...now she's flea free and the cutest most cuddly kitty ever," ootant said via reddit.
They named her Cosette.
"Her name is from the book 'les miserables' because Cosette is an orphan child in the book that is raised in a miserable family and treated very poorly until she is saved by the main character and thus lives an extremely happy life afterwards; JUST LIKE OUR NEW KITTY Will."
"We had to catch her in a towel because she was hissing and spitting at us. Once we grabbed her by the scruff of her neck there was no resistance. She was anemic and very very weak… She put up absolutely no fight once we had her, and I'm glad that now she's the friendliest kitten ever."
They took her to the vet on Saturday for flea treatment after the needed flea bath. "She has another appointment for general checkup this coming Saturday. The vet assistant said she seems pretty healthy."
"She was being kept inside by our German Shephard. He wouldn't let her leave again after she came in… and now she's being well taken care of."
She was found through the backdoor covered in blood from the amount of fleas on her. They gave her an emergency flea bath and named her Cosette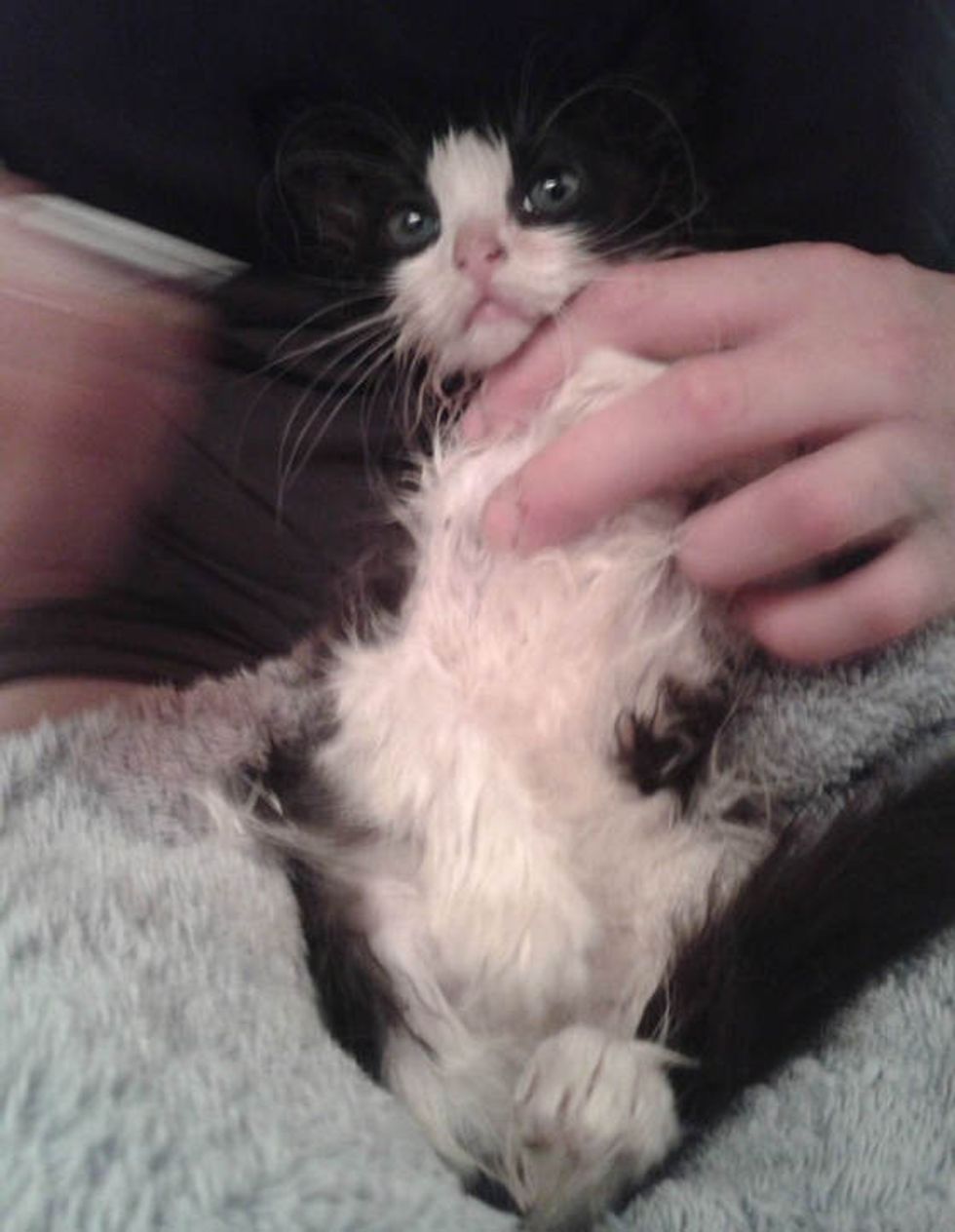 The bath didn't deal with everyday, but it helped her a lot. They took her to the vet. She is a lot happier now.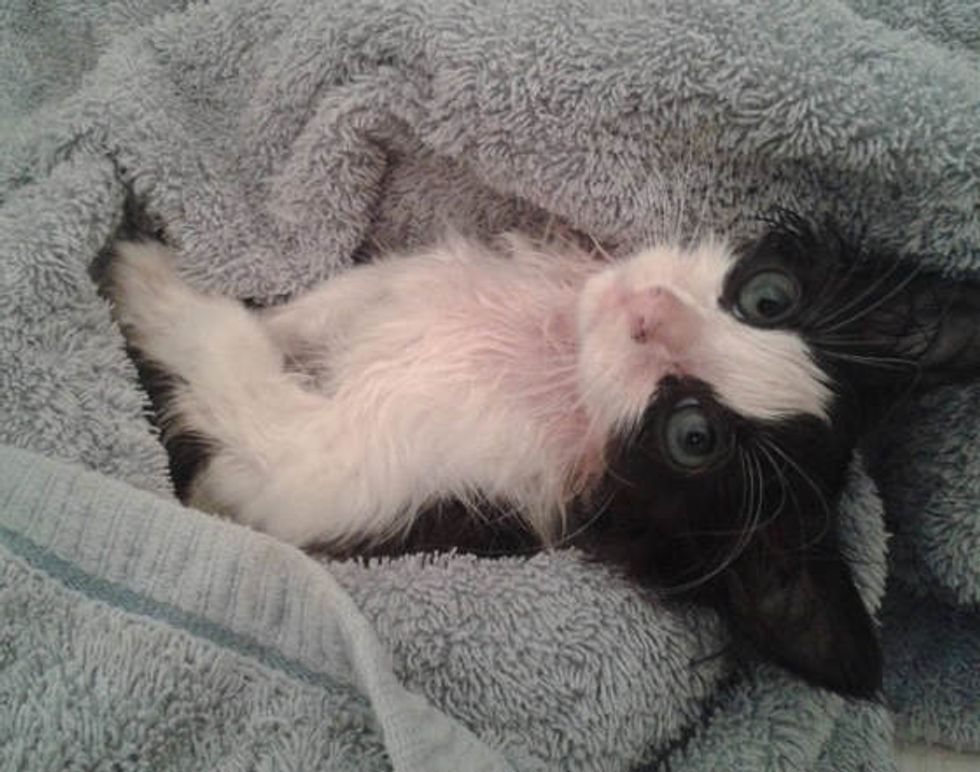 This is a few days after the flea treatment and a lot of love.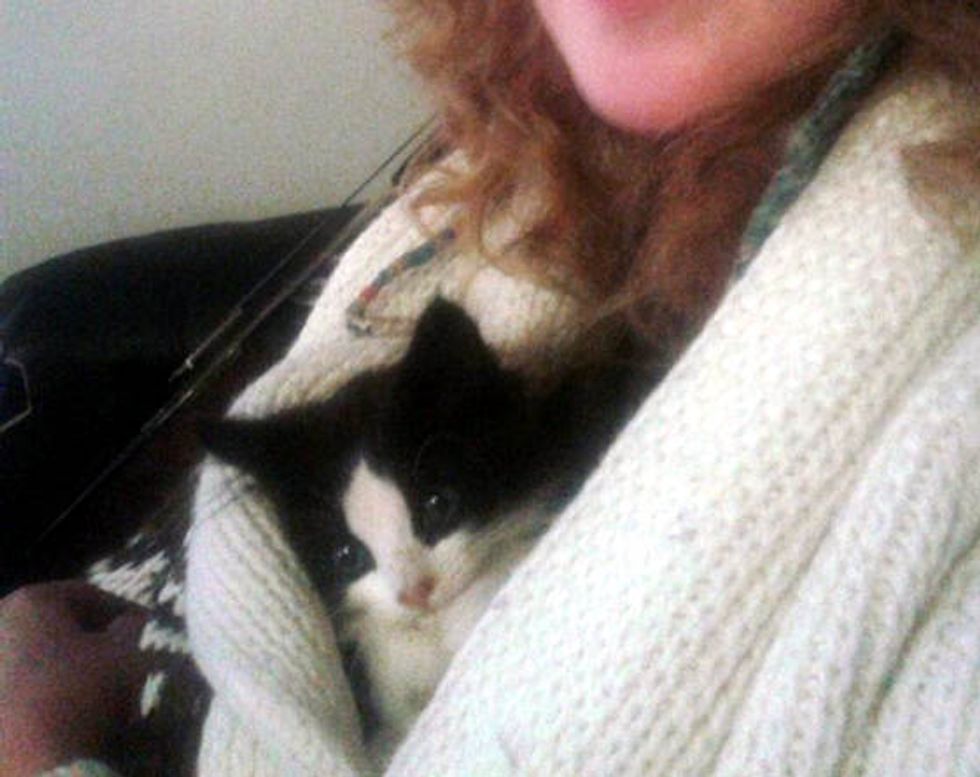 Today she is completely flea free. "She's starting to get energy back now and finally be frisky."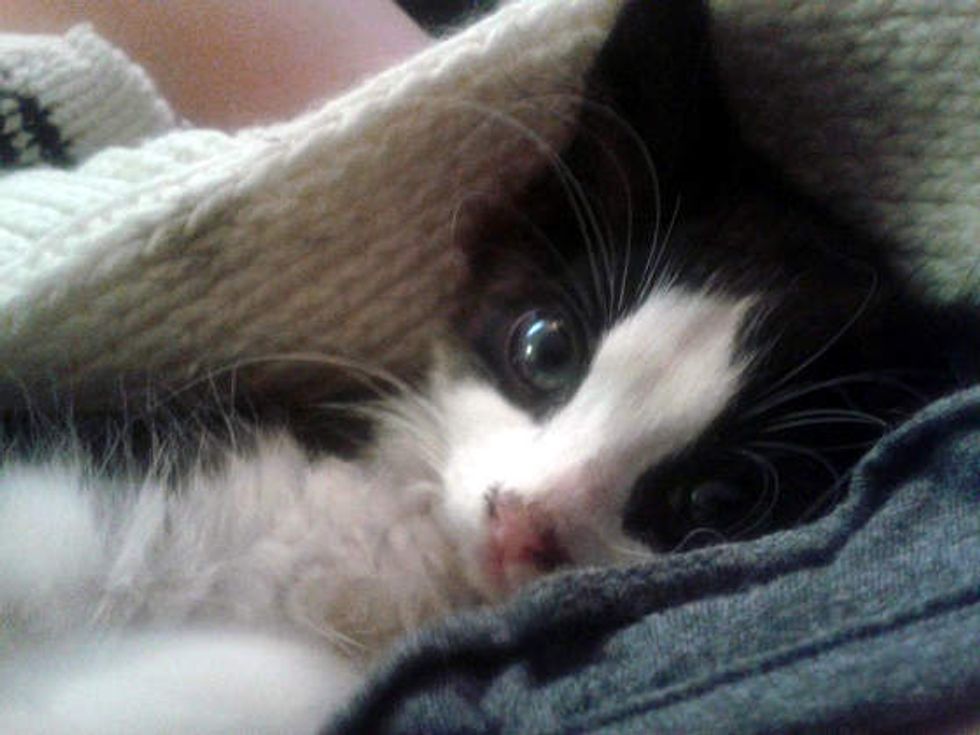 Photos via imgur.