A tiny kitten was found crying in the garbage, snuggled with her litter mates, who didn't make it. A good Samaritan saved the little helpless baby just in time.
Now she is safe, warm and has found a best friend who is also an orphan.
Meet Boop!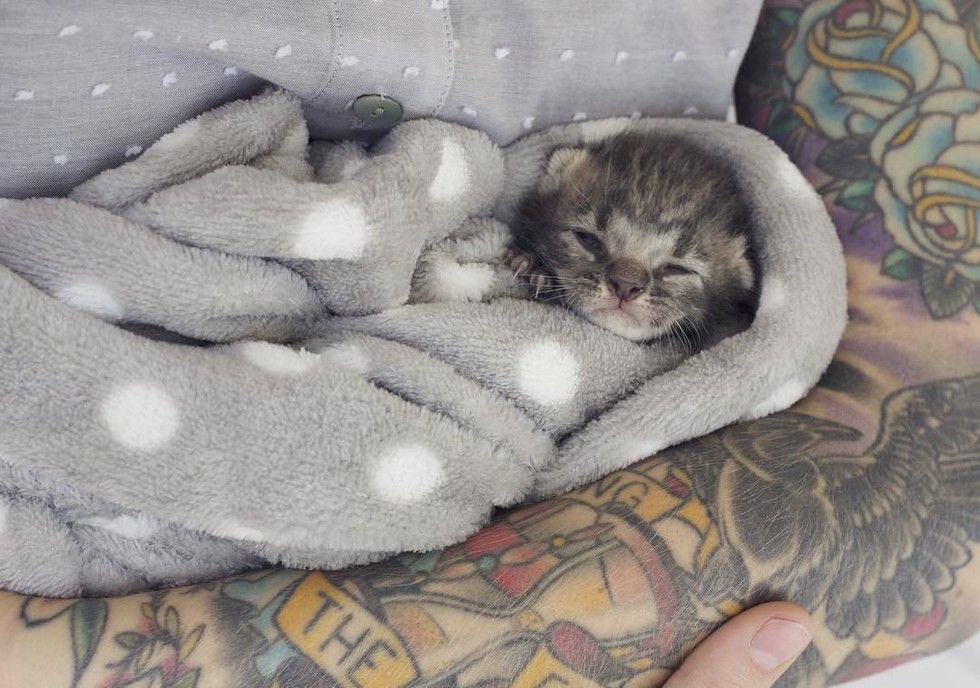 Courtesy of Hannah Shaw @kittenxlady
"I got a call about her. There were multiple kittens in the trash, but she was the only survivor. We don't know how they got there. The person didn't know how to care for the kitten, so I just said, come to my house, bring her here," Hannah Shaw of Kitten Lady told Love Meow.

When Shaw got the kitten, she was near death. "I had to wash her multiple times to get the stench off her."
More info on Kitten Lady | Instagram | Facebook | YouTube
Boop was about a week and a half old, hungry and in desperate need of love. It took a while for the kitten to regain enough energy to get back into eating. The little ball of fur had a lot of fight in her.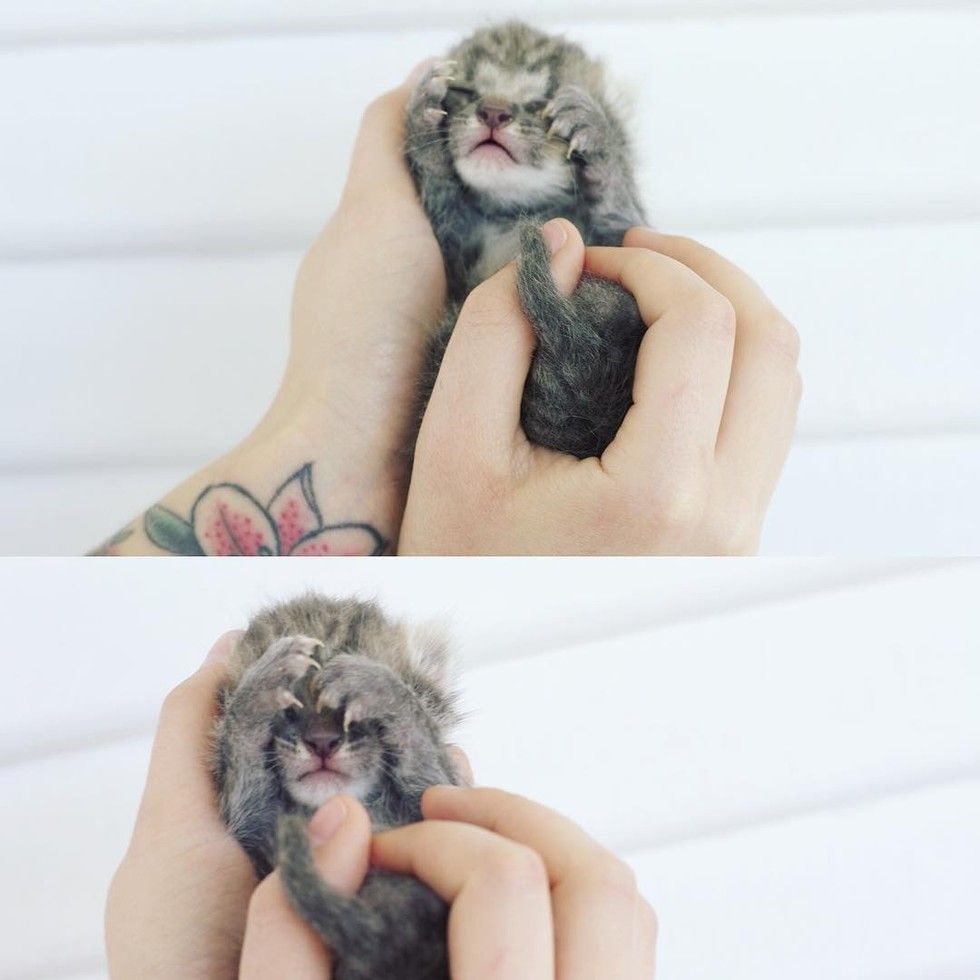 Courtesy of Hannah Shaw @kittenxlady
"It took her a long time before she was able to actually latch onto the bottle. We slowly, gently fed her to make sure she was swallowing the food," Shaw said.

After a couple of days, Boop regained some more energy and was able to eat from the bottle like a champ!
Boop, enthusiastically accepting a bottle!

Raising an orphaned kitten is not always rosy. Often things can be challenging.
Shaw was able to catch early signs of dehydration and gave Boop everything she needed to hang on strong and thrive.
"She was orphaned so young that her immune system never developed. But she's fine now," Shaw told Love Meow.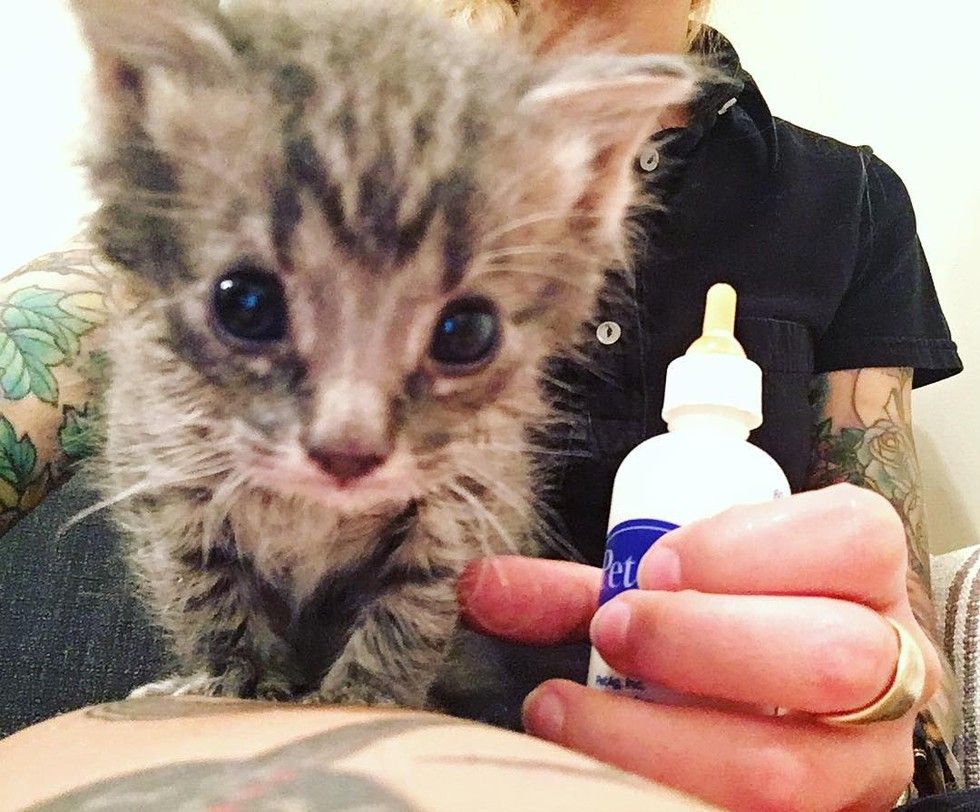 Courtesy of Hannah Shaw @kittenxlady
Then Boop meets another orphaned baby, Bruno! It brings sunshine into the little tiny bundle of fur.

"I brought Boop and Bruno in the same room on their first playdate. Bruno was so excited about Boop. He was going to town trying to play with her. There is a lot of sniffing with each other, running around, and napping," Shaw told Love Meow.

The two fur buddies hit it off right away and even took their first nap together after an hour hanging out.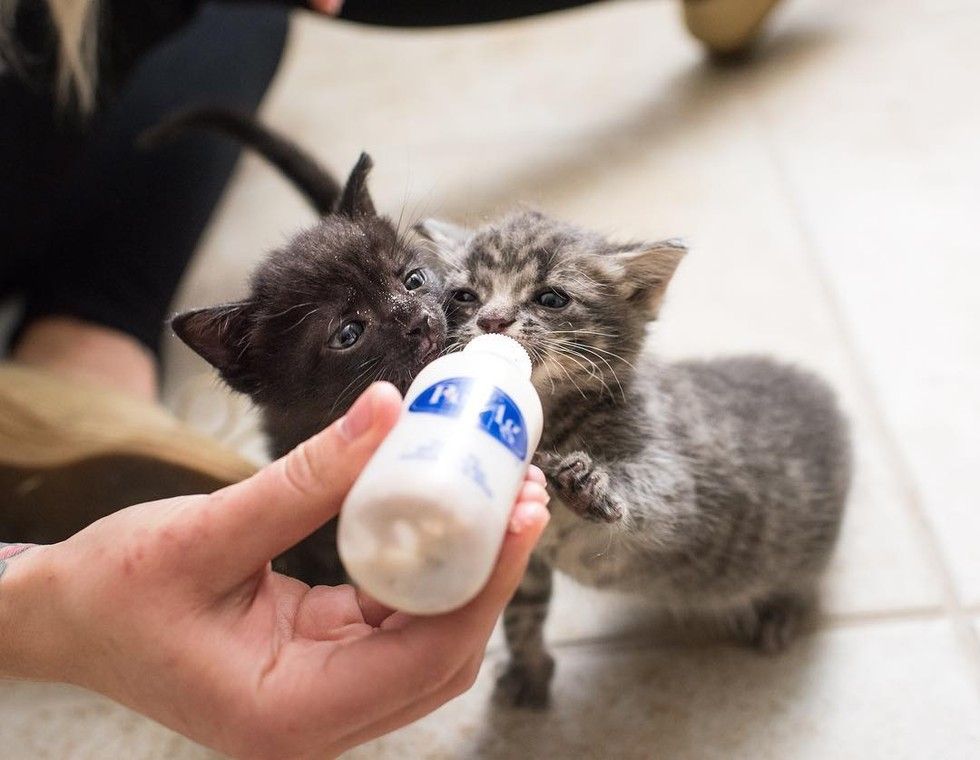 Courtesy of Andrew Martial @iamthegreatwent
"Every time I walk into the room, they are inseparable. They are exploring the world together. It's like two orphans who don't have a mom. They don't have anybody to show them how to be a cat except me, but I'm not a cat.

"They teach each other stuff. Bruno figures out the litter box first and Boop watches, and then she goes in and does it. They are like two little ragamuffins, figuring things out together," Shaw told Love Meow.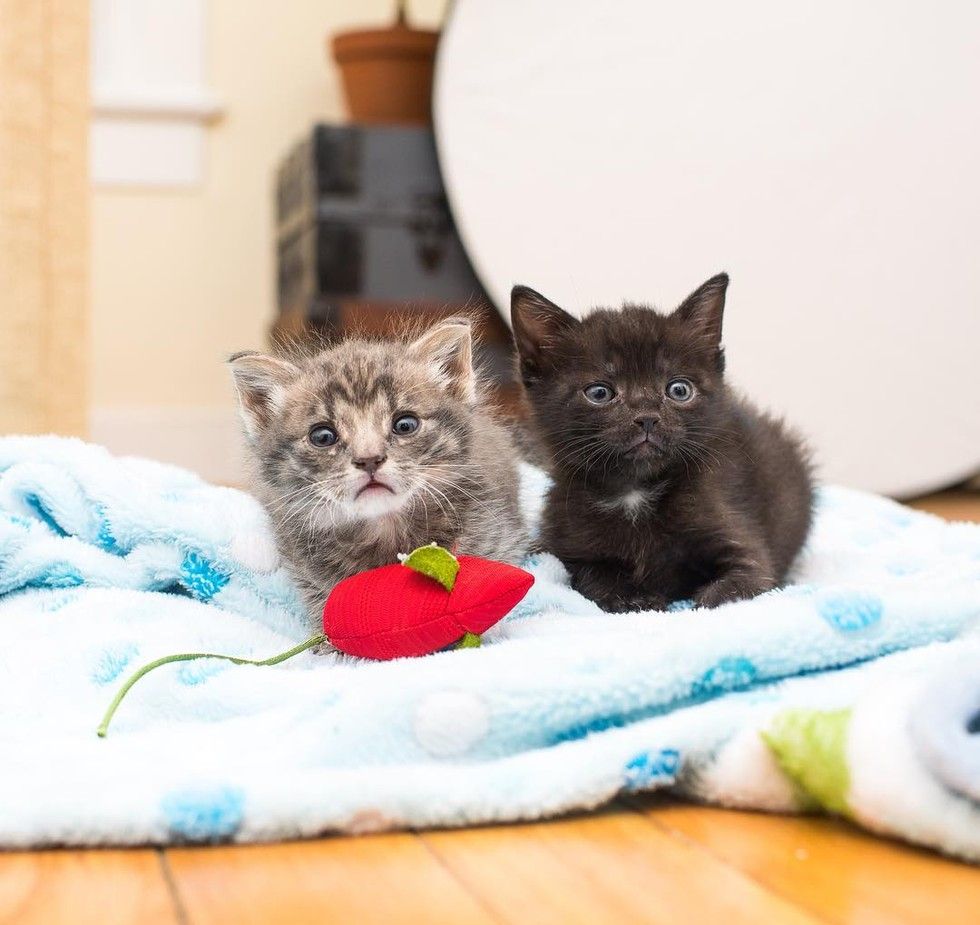 Courtesy of Andrew Martial @iamthegreatwent
"Boop was found all alone with her litter mates not surviving, it must have felt so good for her to be able to sleep next to a kitten again.
"They are two orphaned kittens of the same age. They can be a source of comfort for each other. I feel they are like star cross lovers," Shaw said.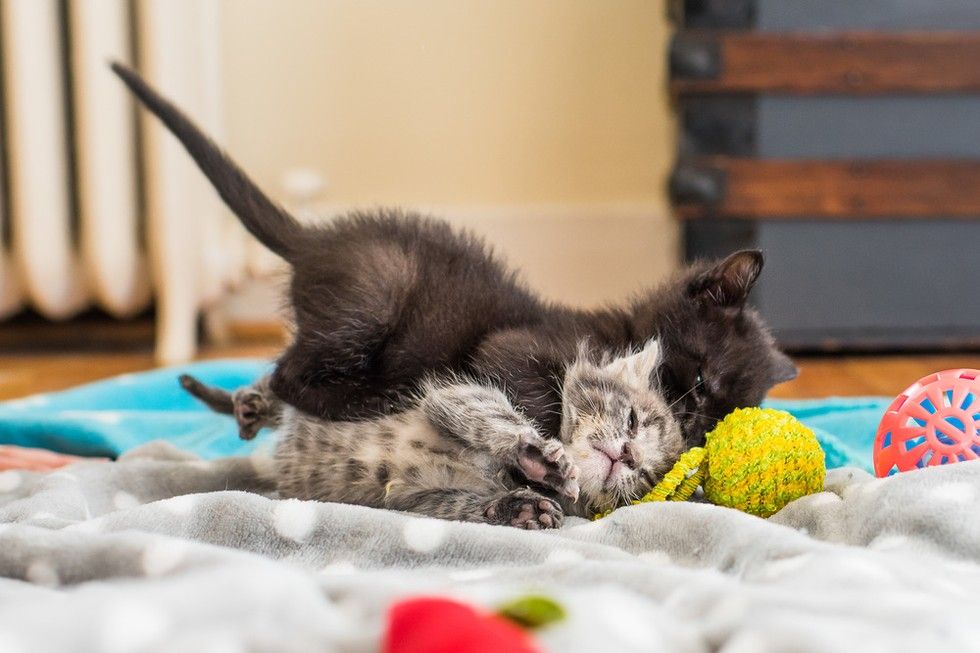 Courtesy of Andrew Martial @iamthegreatwent
Boop and Bruno are totally inseparable!
"I really think they will have a better life together."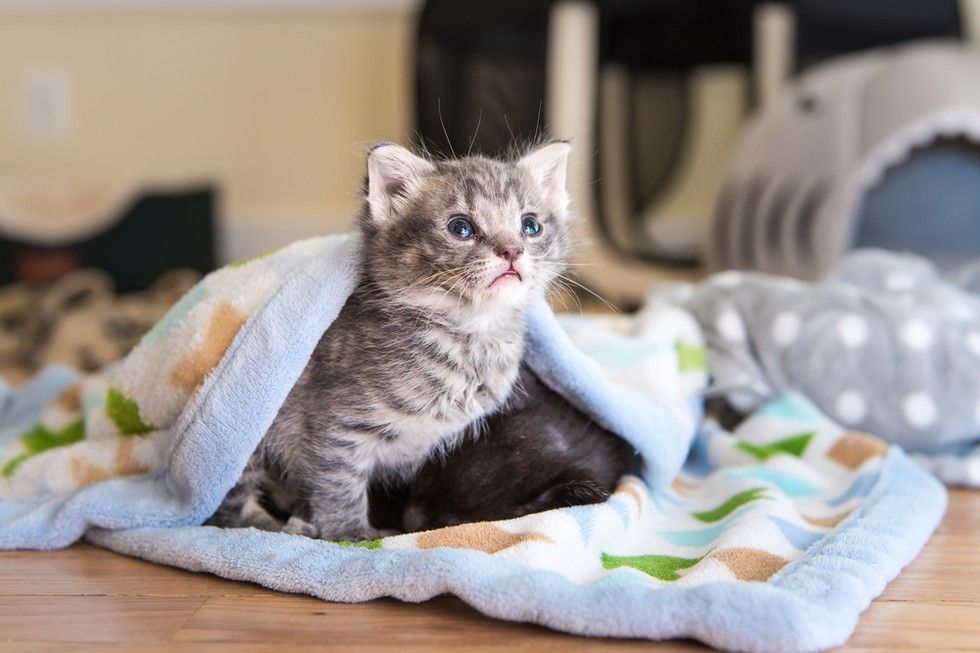 Courtesy of Andrew Martial @iamthegreatwent
Share this story and help Boop an Bruno find their forever loving home together!
Updates: Boop and Bruno have been adopted together! They even got a new brother named Pippi! (@brunoandboop)
What their human mom wakes up to.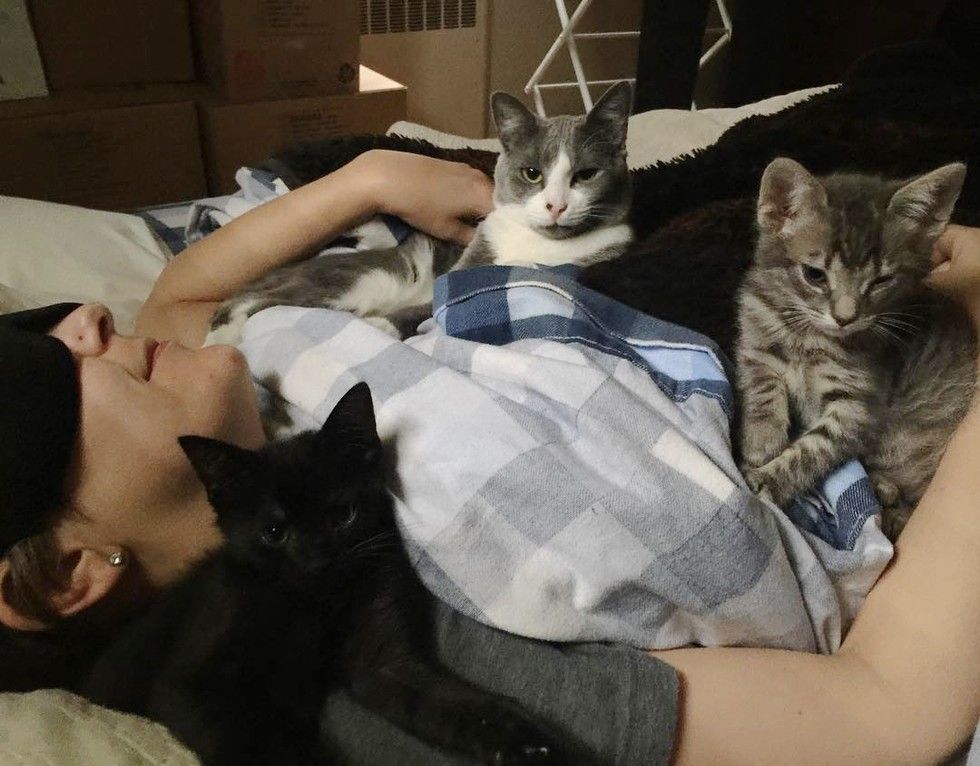 Photo: @brunoandboop