Bo the tiny fluff ball was found as an orphan, but he's no longer alone. They introduced him to Charlie the Chihuahua rescue and the two instantly hit it off. Now Bo has a rescue Poodle as his mom and a Chihuahua as his brother.
When Bo met Charlie, he couldn't stop hugging and playing with him.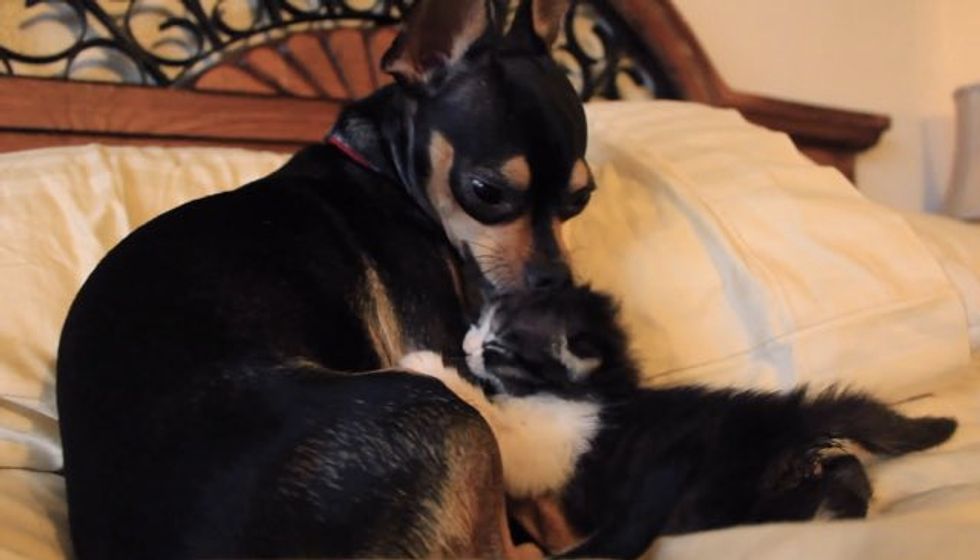 Charlie was adopted from the Humane Society. When the little feline buddy waddled up to him, it was love at first sight.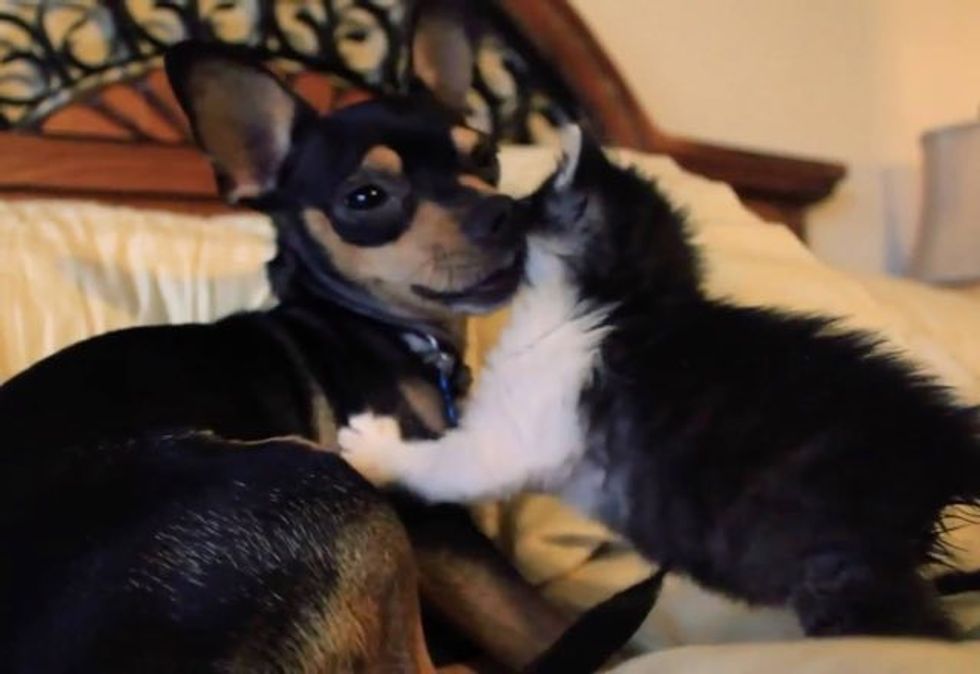 Watch this adorable video:
Share this video, share the love!