Many cats and kittens got to play and cuddle with passengers on a local train in Osaka, Gifu prefecture, which is about 200 miles west of Tokyo, Japan.
All these kitties were former strays rescued from an uncertain fate.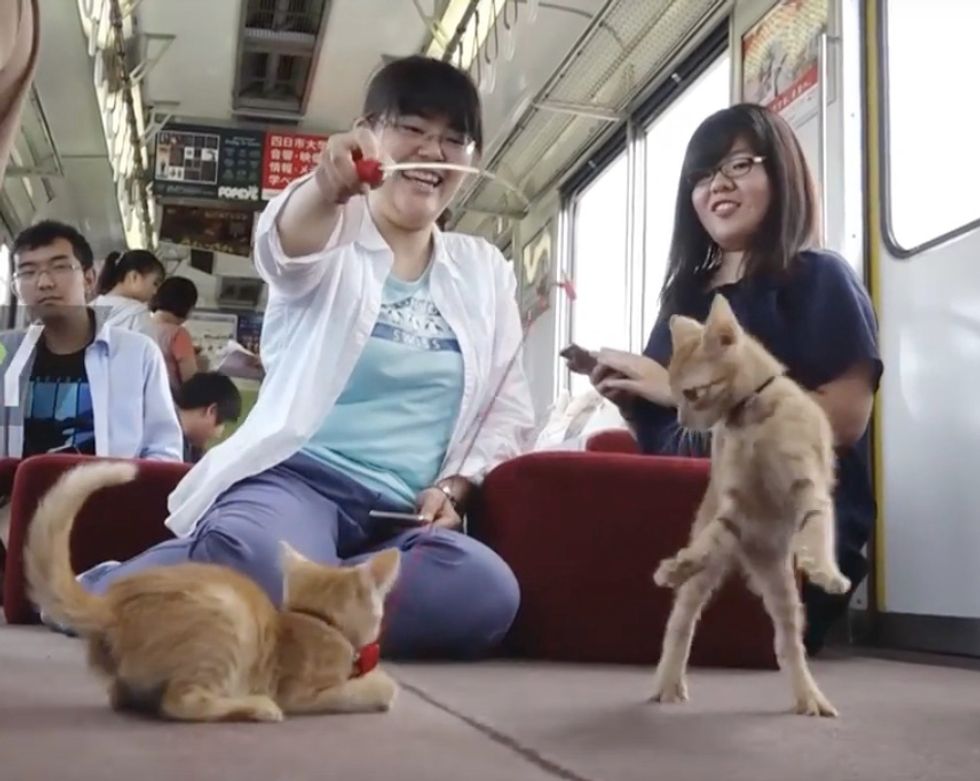 YouTube/Euronews
Japanese Operator Yoro Railway joined venture with Kitten Cafe Sanctuary, an animal rescue group, for a good cause.
All the kitties on the train had been rescued from euthanasia. The organizers hoped that the kitty train would help raise awareness for stray cats in Japan and encourage adoptions.
Besides playing with kittens, passengers on the Cat Cafe Train were given various lunch boxes and sweets.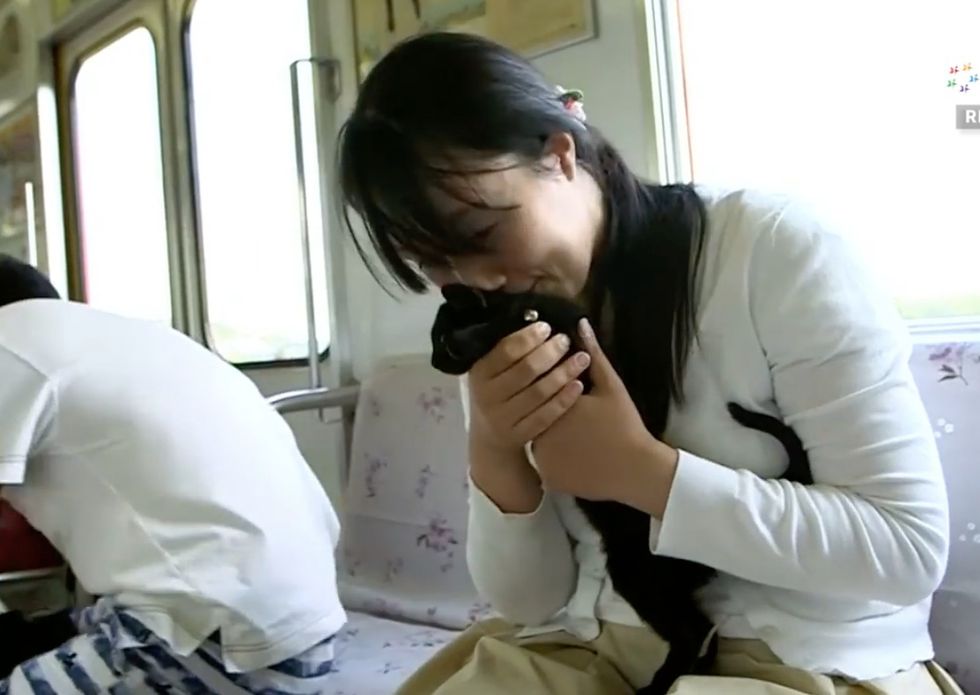 YouTube/Euronews
The Cat Cafe train ran between Gifu's Ogaki and Ikeno Stations.
The event was set to be on September 10 but given Japan's love of cute animals and rail travel, it was no surprise that all the seats were booked in less than a day.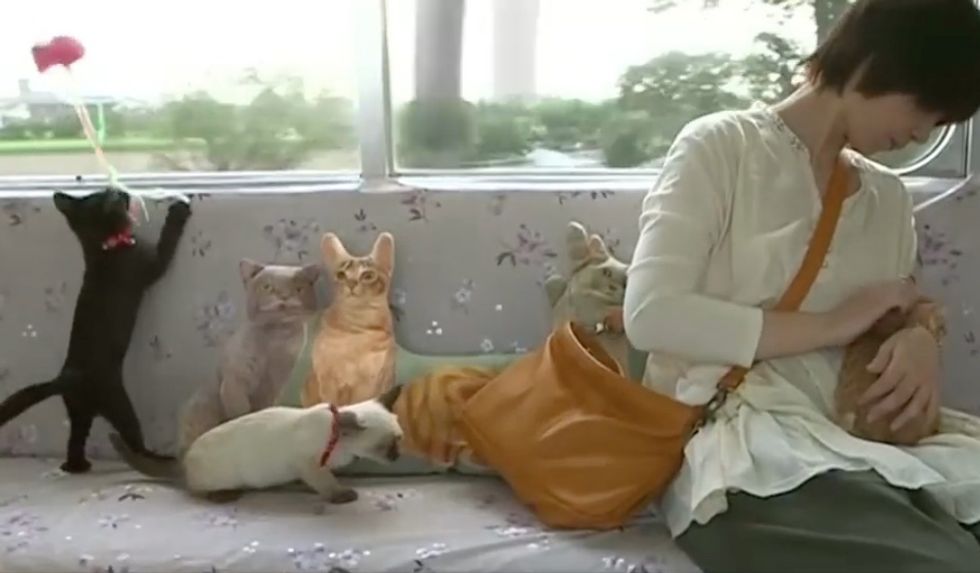 YouTube/Euronews
"I think it's great that more people are aware about stray cats through events like this," one passenger said.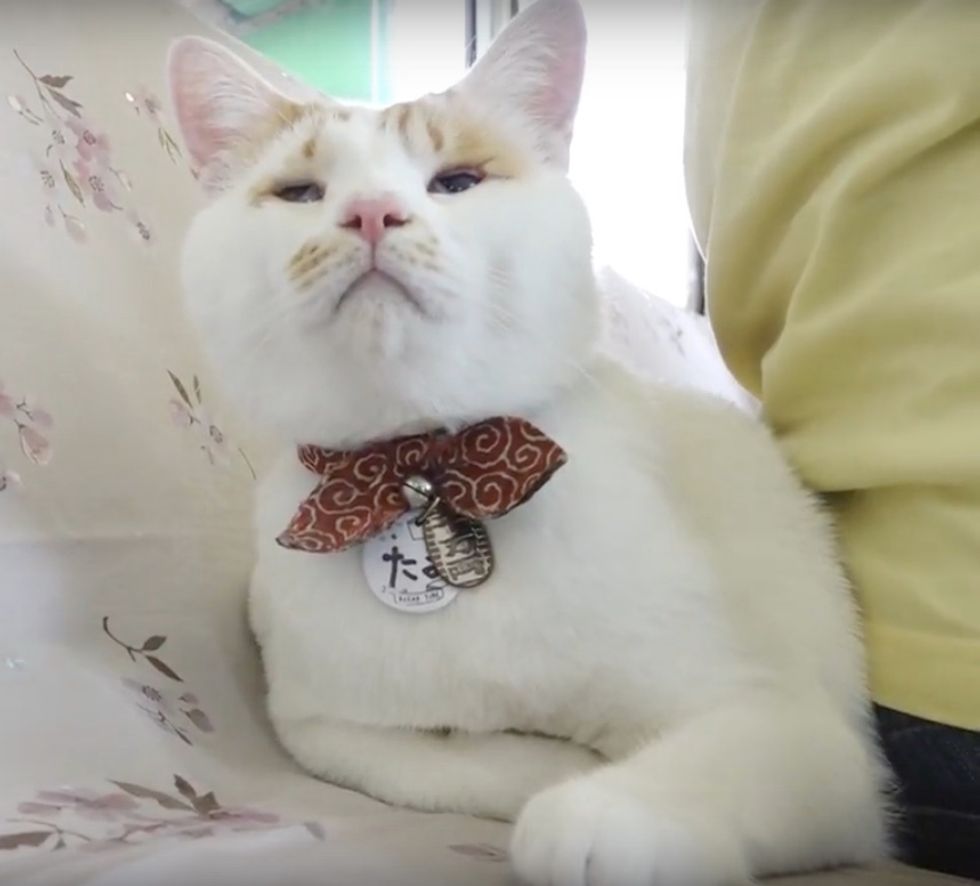 Yoro Railway
Animal lovers in Japan hope through events like this all stray cats and dogs will be given a better chance at a loving home.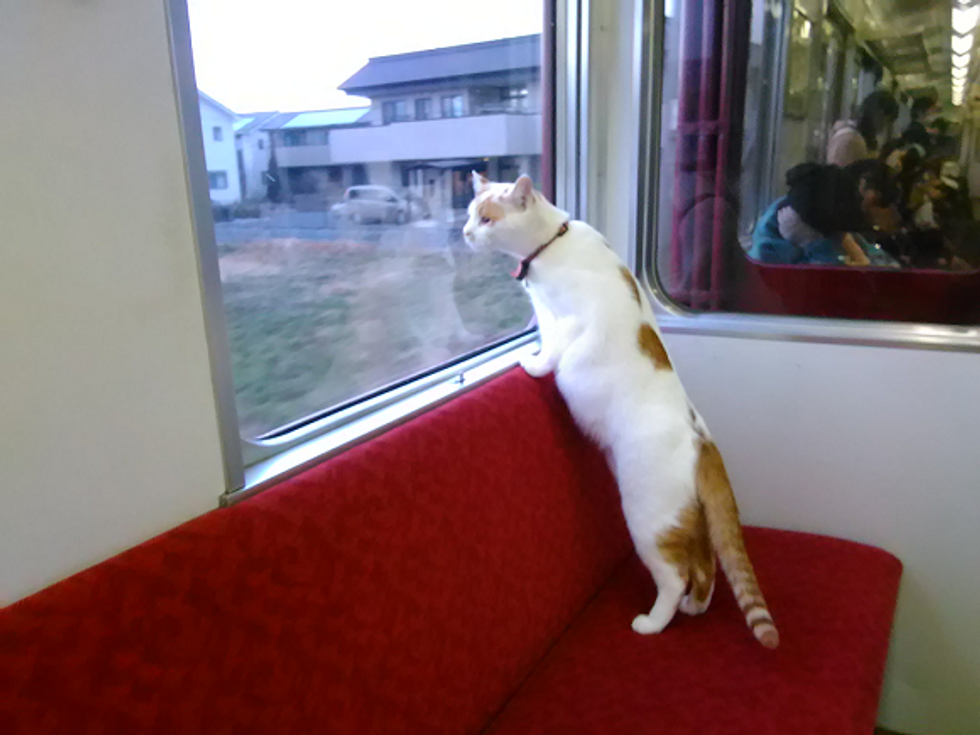 Yoro Railway
Japanese train operator invited these stray cats onboard and helped them find homes.
Watch this cute video:
Share this story with your friends.
Related story: Ginger Cat Saunters Into Subway Train to Take a Nap