A tiny kitten was saved from a farm, soaking wet and cold. They introduced her to their rescue cat Moglet who immediately took to the little ginger and started caring for her.
"Our next door neighbor found her hiding, soaking wet from the rain and suffering mild hypothermia," said Rafaei Cobo, who took the kitten into his home.
"I dried her as much as I could and placed her under a table lamp to warm her up." He made a sweater for the kitten to wear to keep warm.
"It took about a day of gently warming to bring her round, she was almost catatonic at first... Moglet kept her clean and continues to this day to look after her."
A little barn kitten was found from the rain, soaking wet.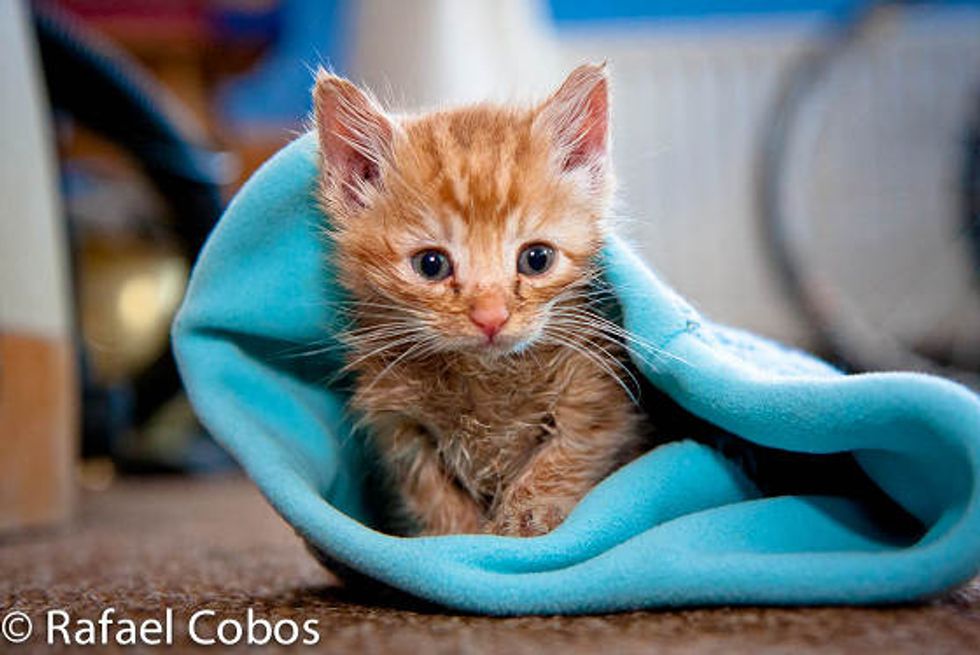 They kept her in a towel and placed her under a table lamp to warm her up.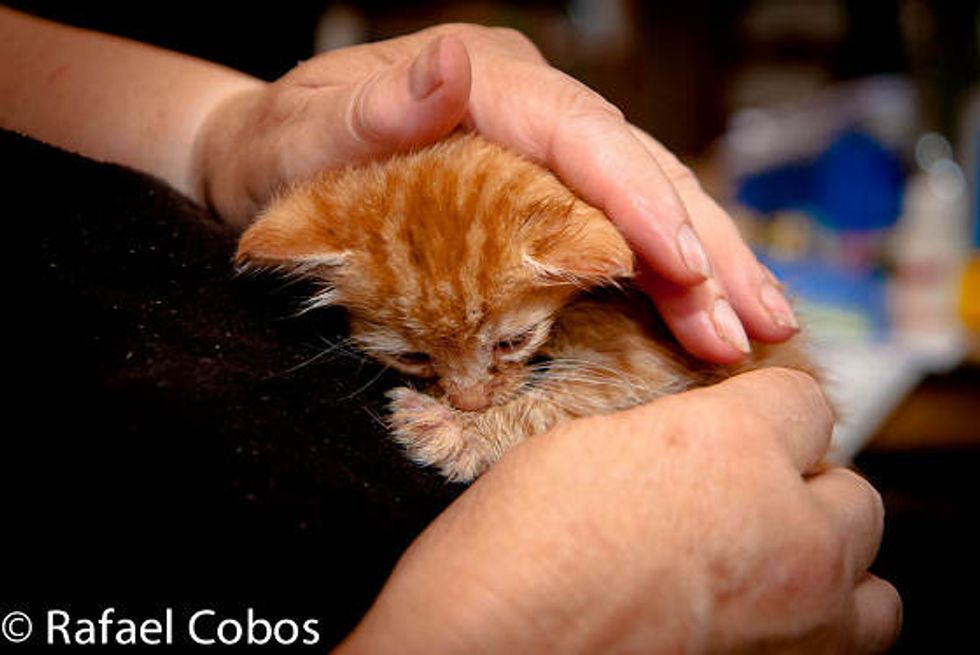 Moglet the cat who was rescued by the family came to check on the kitten.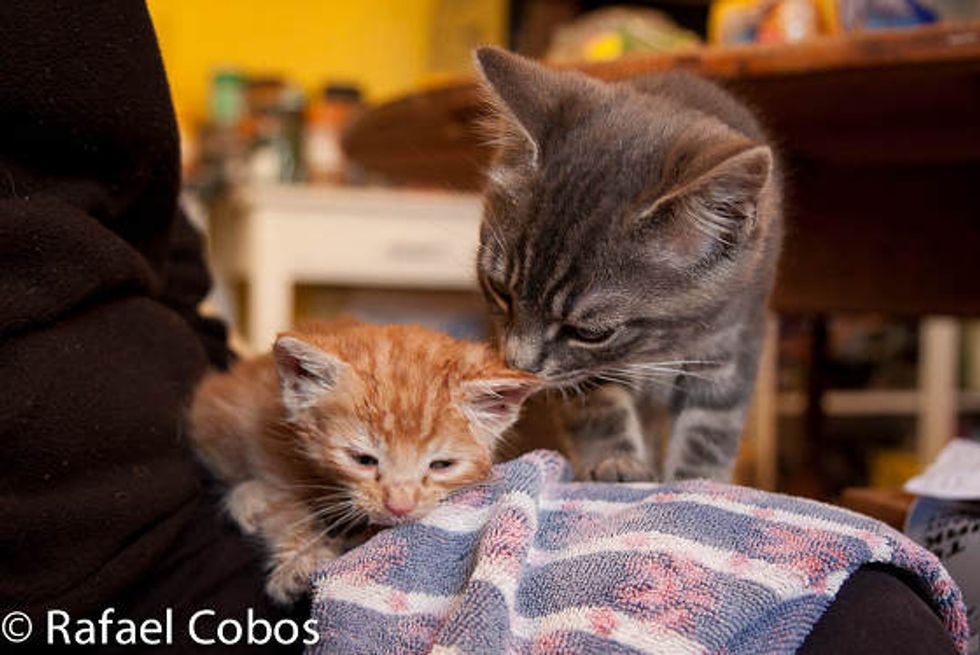 Right away, she started cleaning and drying her up.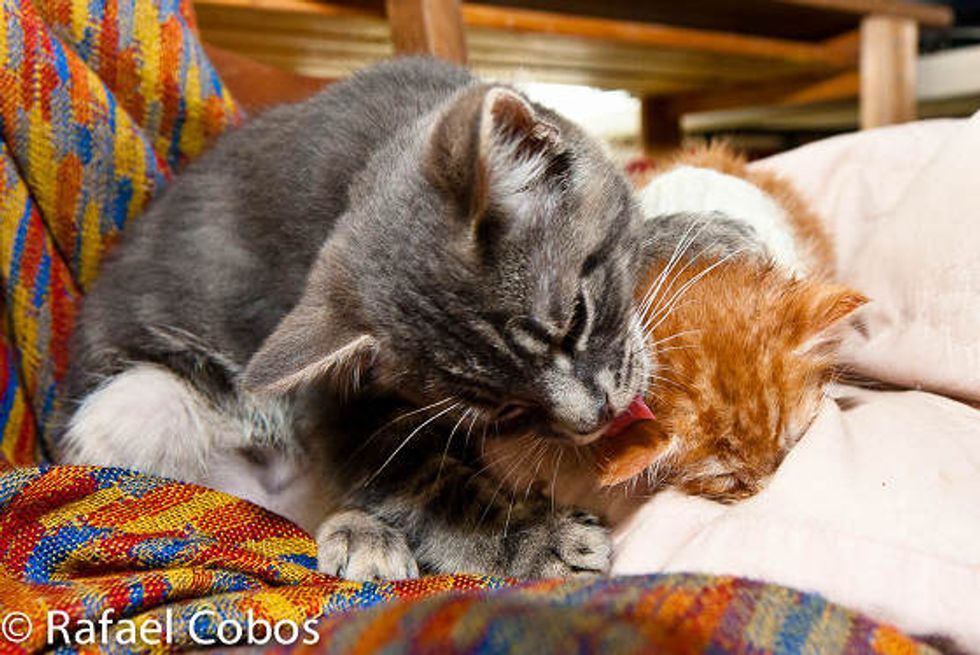 Moglet offered love and comfort.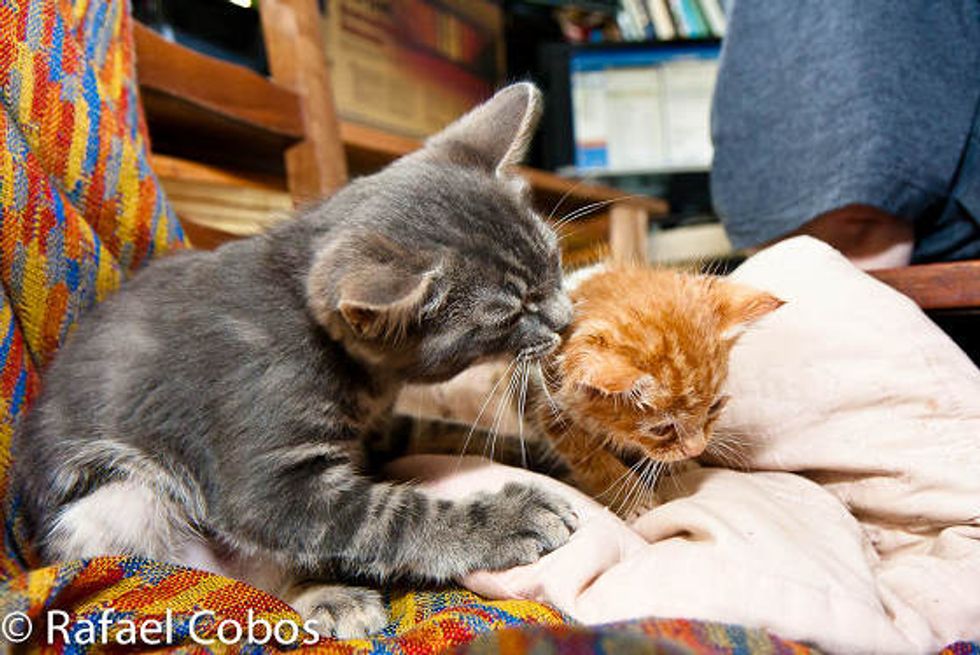 They bonded instantly.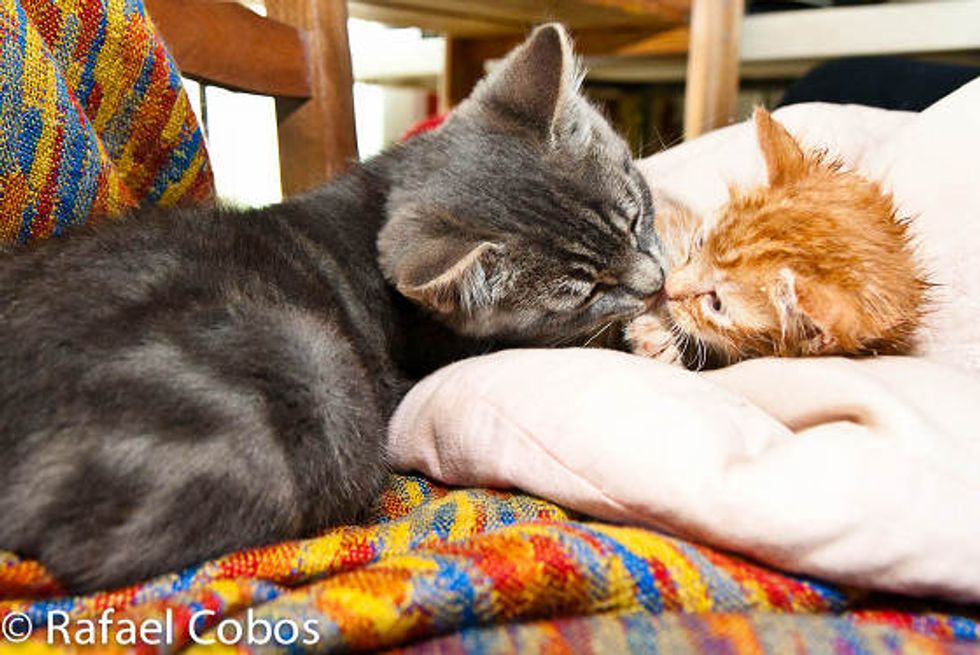 Moglet became kitten's sister that she never had.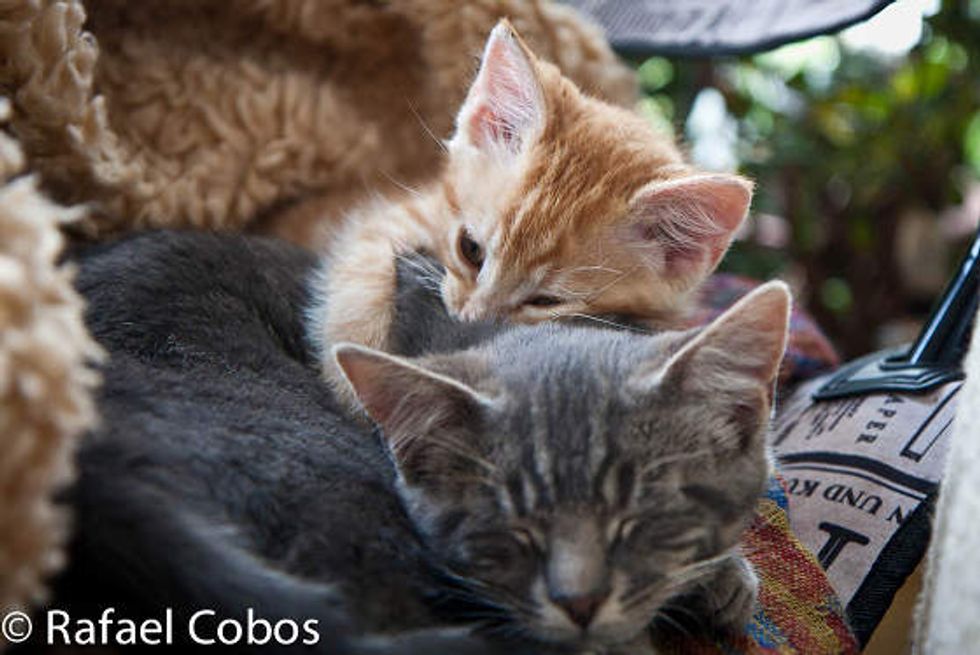 All grown up now! The ginger kitten has become a beautiful cat.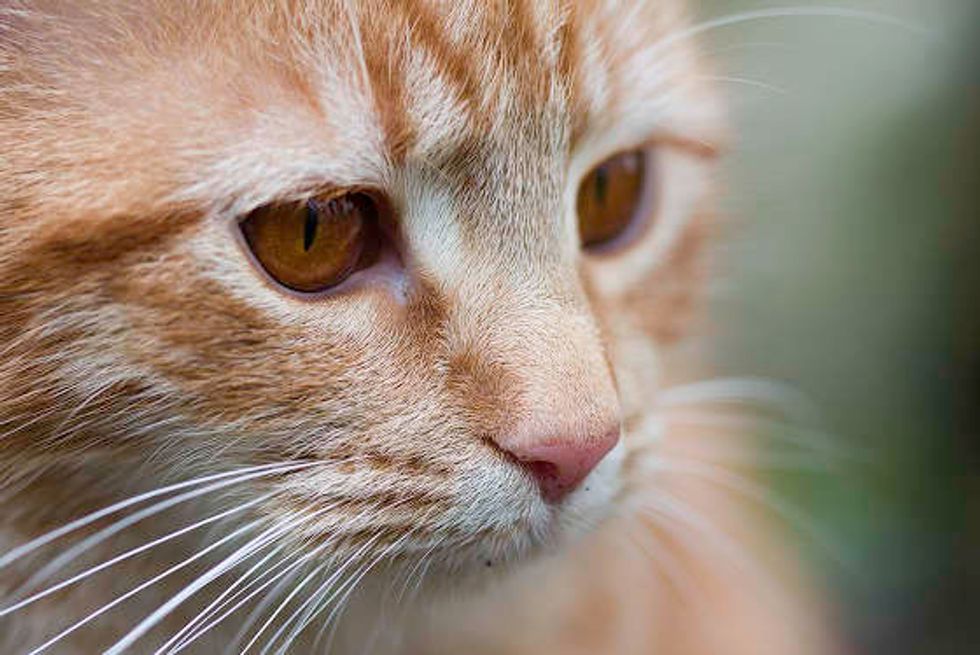 Photos courtesy of ©Rafael Cobos.