A very scrawny stray cat walked up to a person, looking for help. "(My) friend found this sweet little guy malnourished and generally pitiful," said reddit user Zombie_mum who adopted two cats of her own.
She decided to take the poor kitty into her care, even though it was her first time being a rescue mom.
"He was fending for himself in the woods for who knows how long," she said.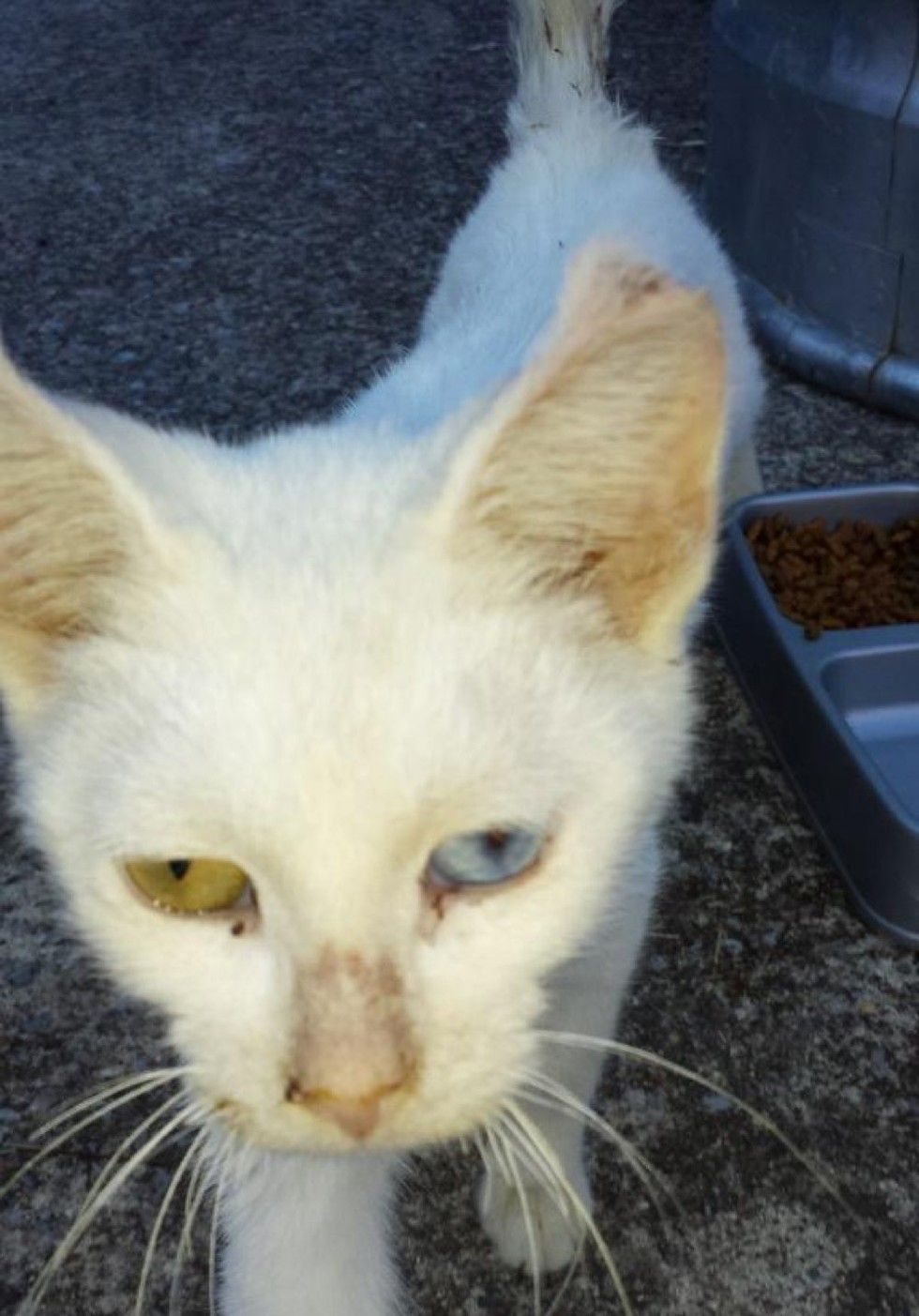 Photo: Zombie_Mum
"According to the vet, the ear curling is due to scar tissue from little patches of skin cancer on his ears from where he lived outside for so long. He doesn't grow hair on the backs of his ears from it. He's completely fine right now, and we're managing it."
"You see how small he is. The vet said he's actually probably 5 or 6 years old, but was so malnourished that it stunted his growth"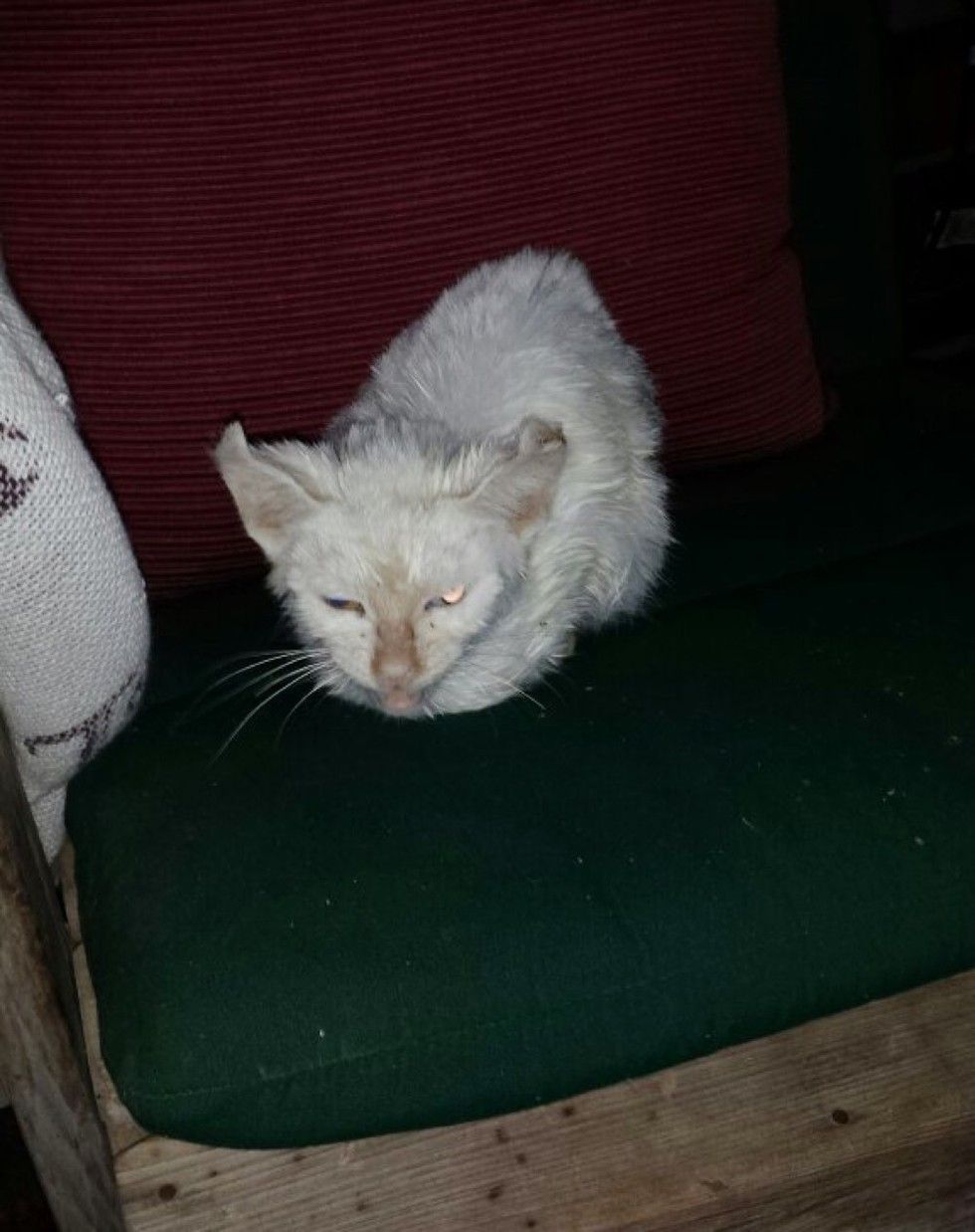 Photo: Zombie_Mum
When she picked him up the first time, he loved it so much that he started purring in her shirt.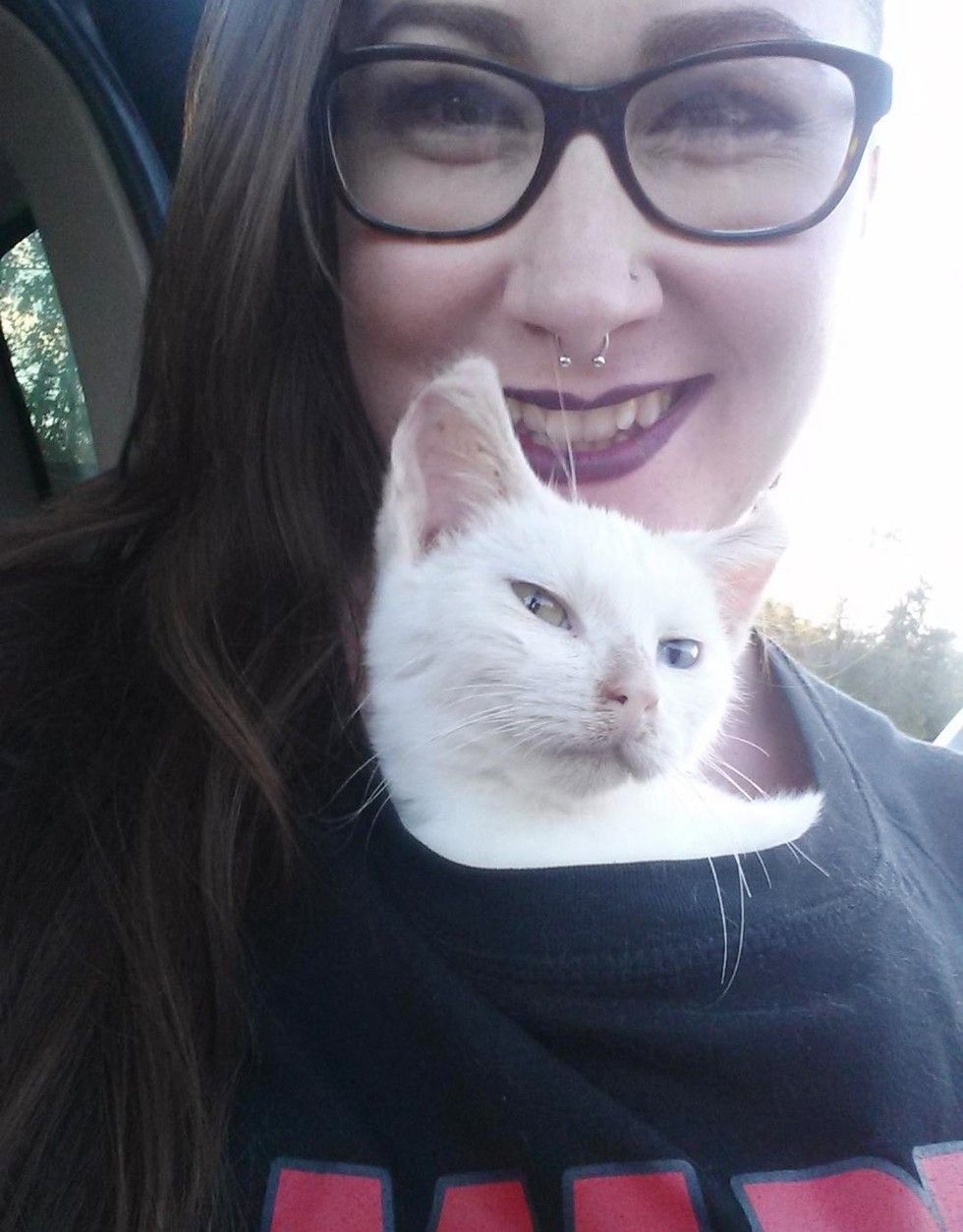 Photo: Zombie_Mum
They named him Pugsly. His first time at a safe home.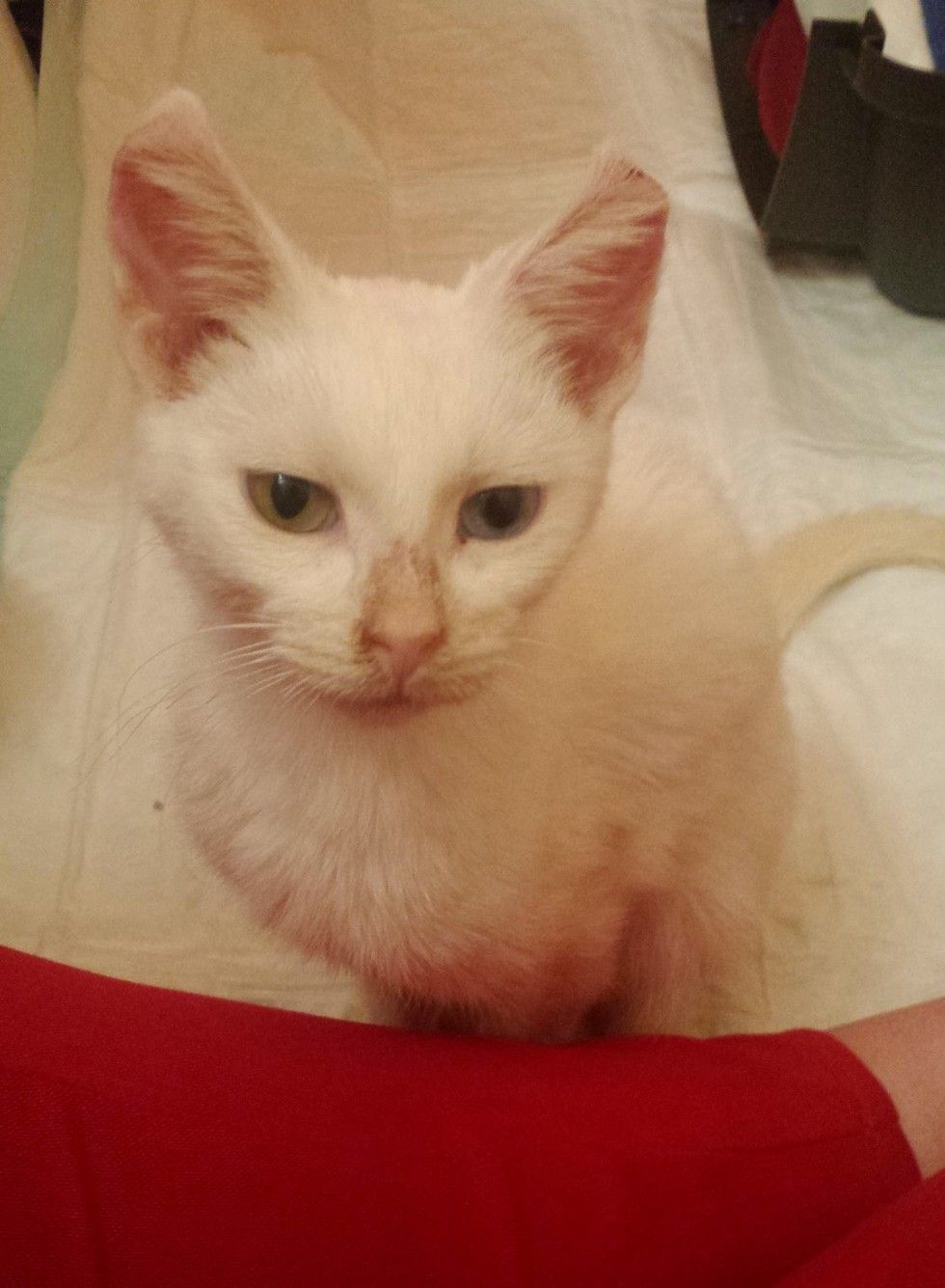 Photo: Zombie_Mum
At the vet, he was cuddling with his human mom the whole time while waiting.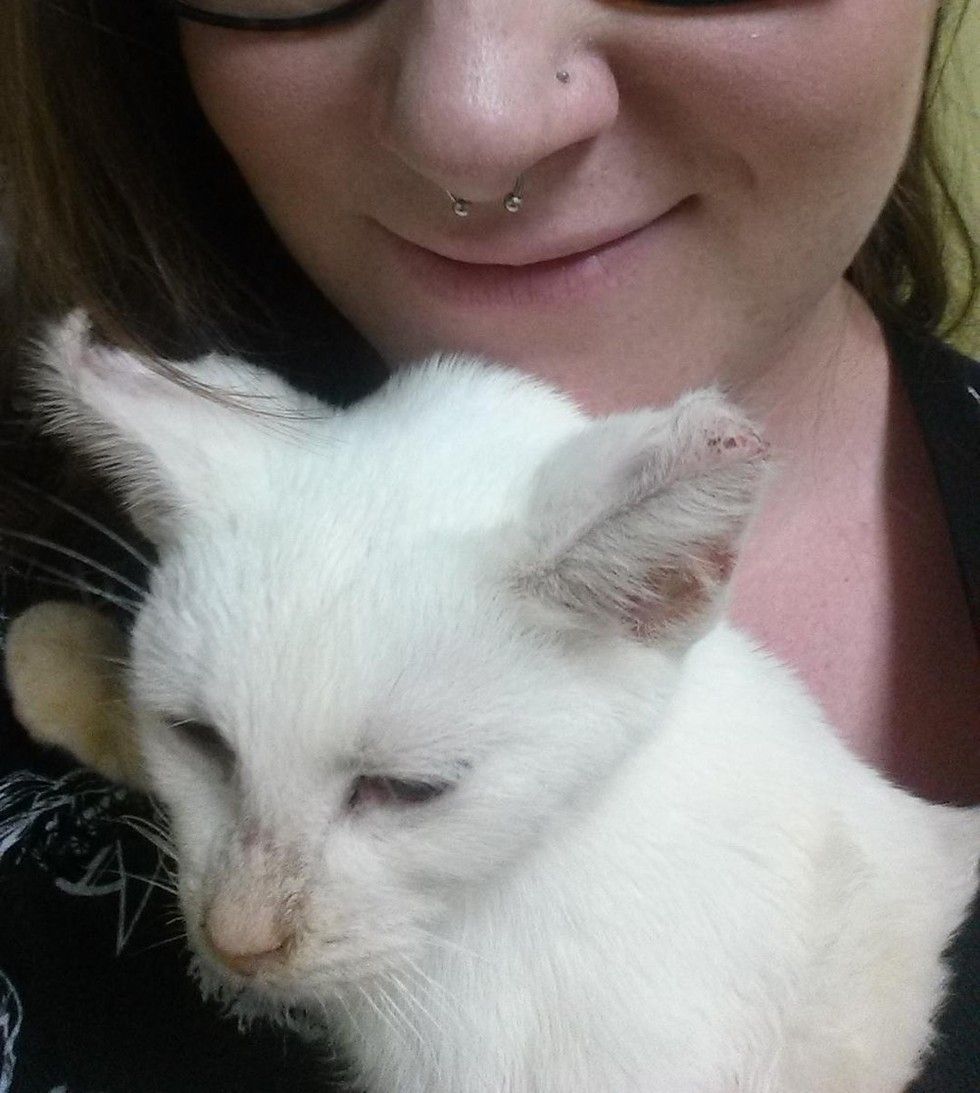 Photo: Zombie_Mum
Five months later...
"Pugsley the rescue cat before and after. It's amazing what a little love and some strong antibiotics can do!"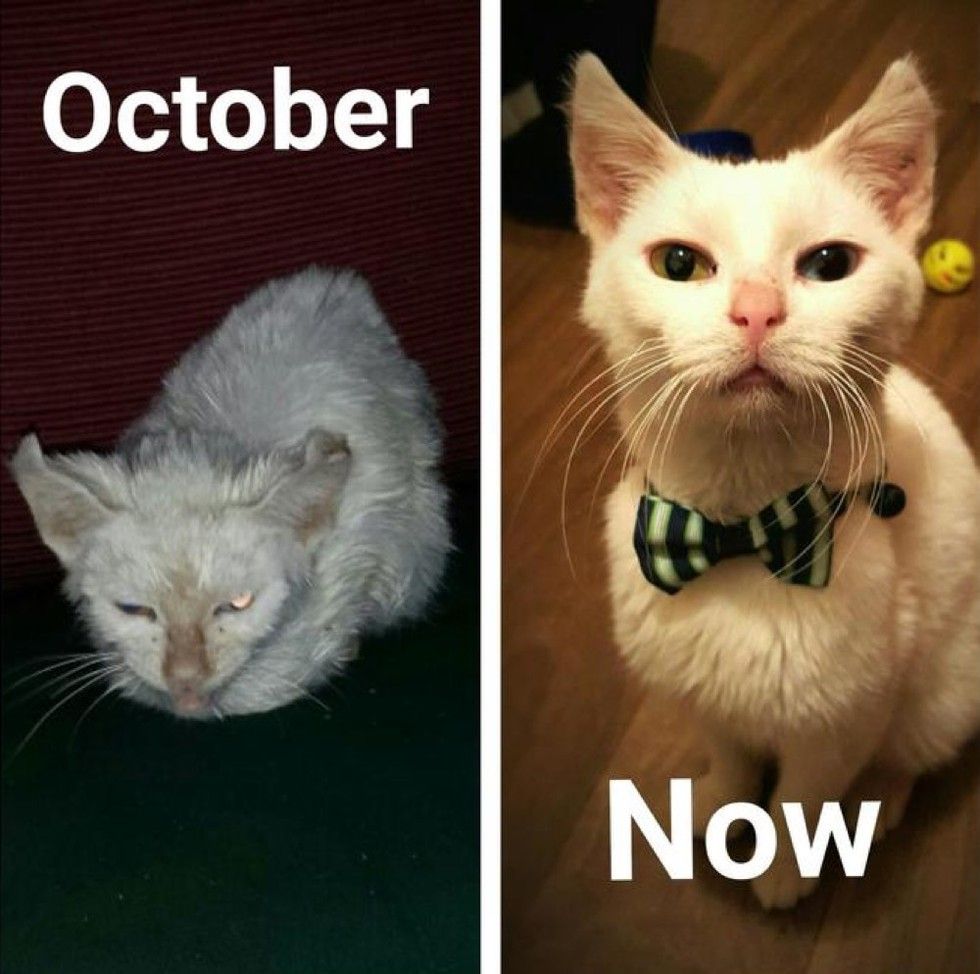 Photo: Zombie_Mum