A little alley cat found a young woman and decided he would make her his forever human, two and a half weeks later...
"This is how he wakes me up in the morning."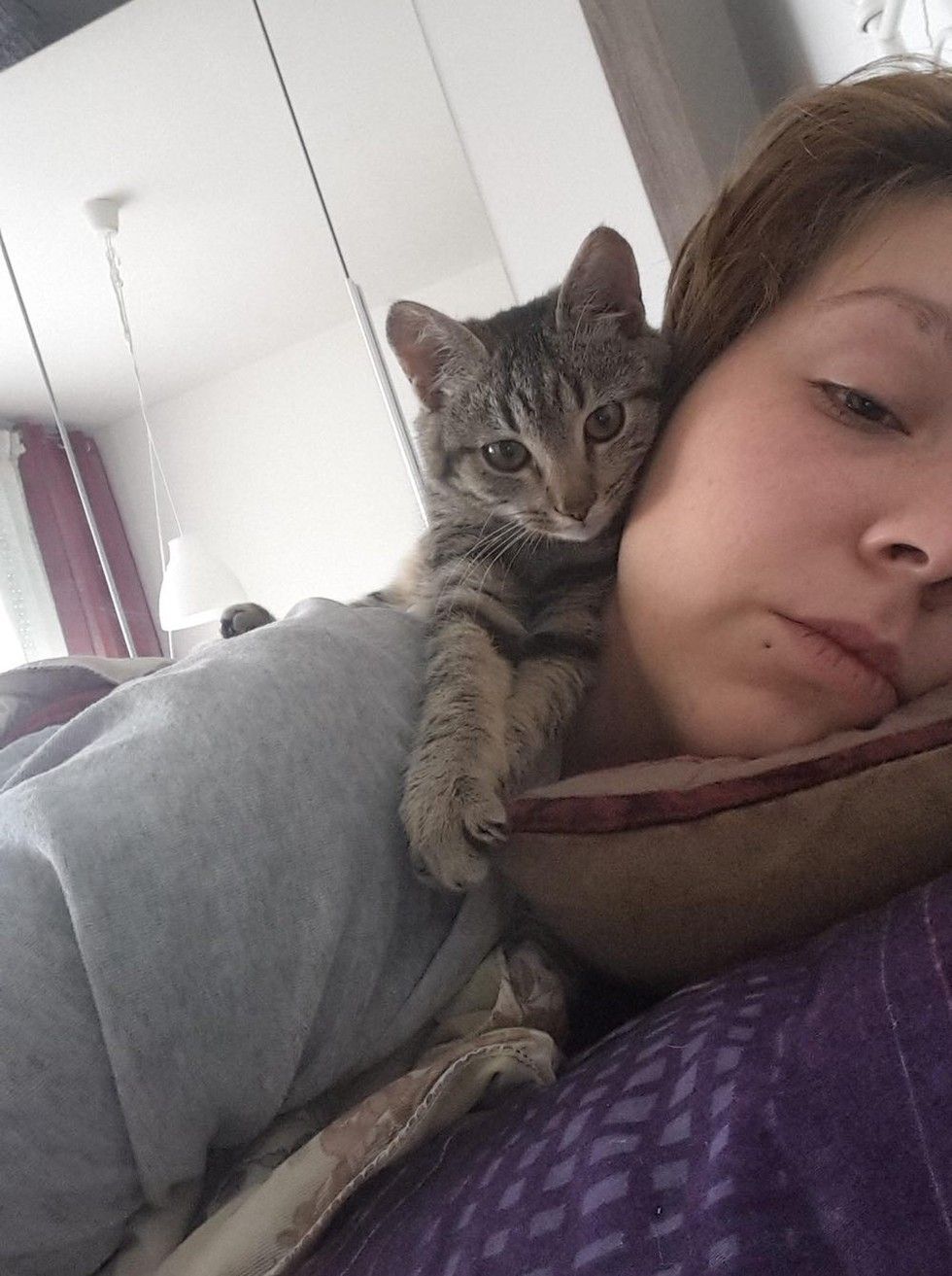 Photo: amon_aly
This little fella was found in a dark alley all by himself by a young woman who was on her way home from a late shift. "He basically jumped in my lap straigt away. Now we're inseparable," amon_aly said.
Every morning her rescue kitty cuddles up to her to wake her up. "I was exhausted so I decided to sleep through all of my alarm clocks. Couldn't sleep through the purring in my ear though."
Photo: amon_aly
"This little sweetie likes to chew my hair too." The kitty affectionately nibbles on her hair and thinks she's his mommy.
He loves belly rubs and every time he feels happy and content, he flexes his paws and looks up into his human's eyes as if he's saying "thank you for your love."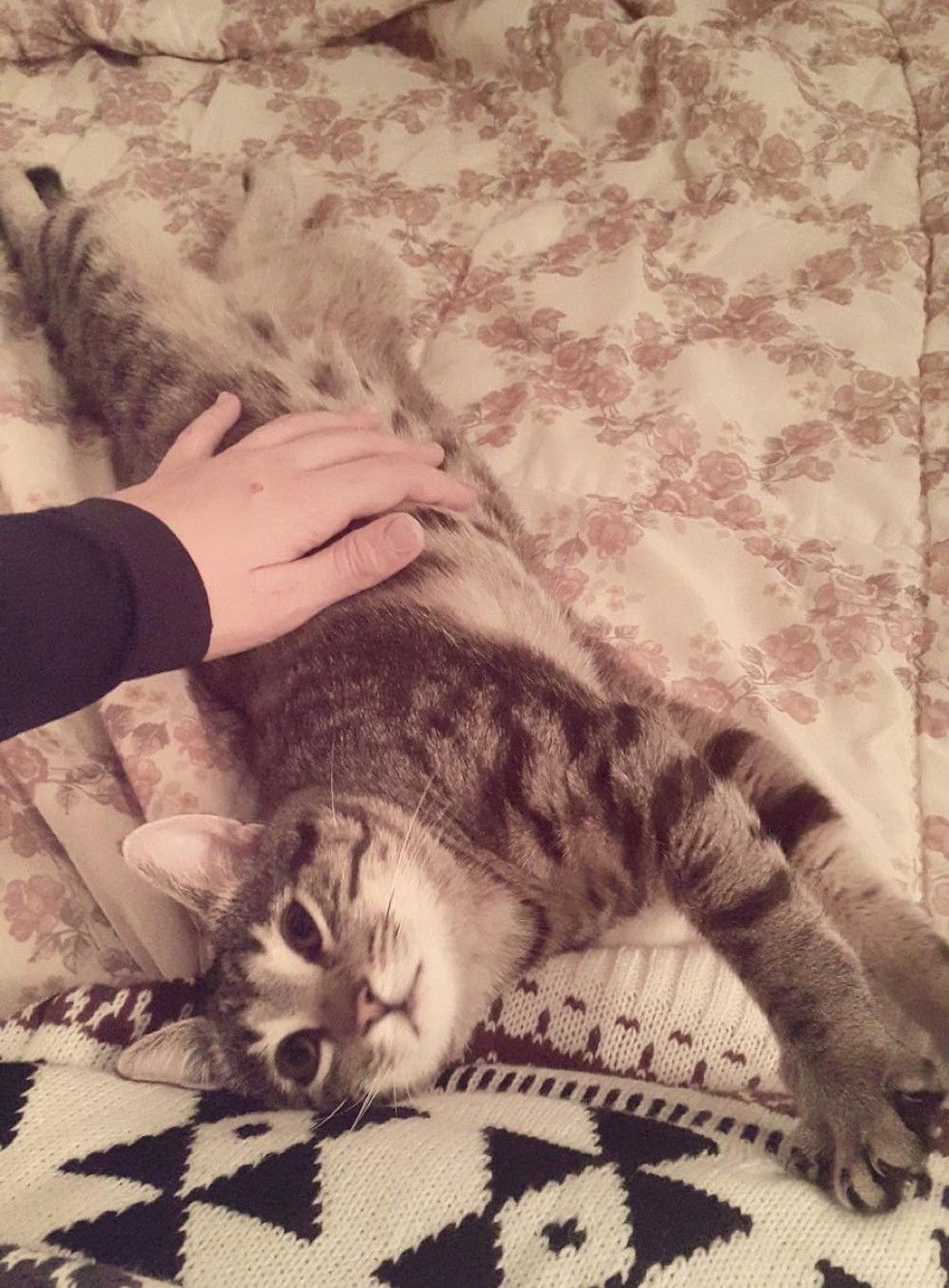 Photo: amon_aly
Update: Six months after he was taken off the streets. This is kitty every morning lying next to his forever human.
A happy, smiley cat!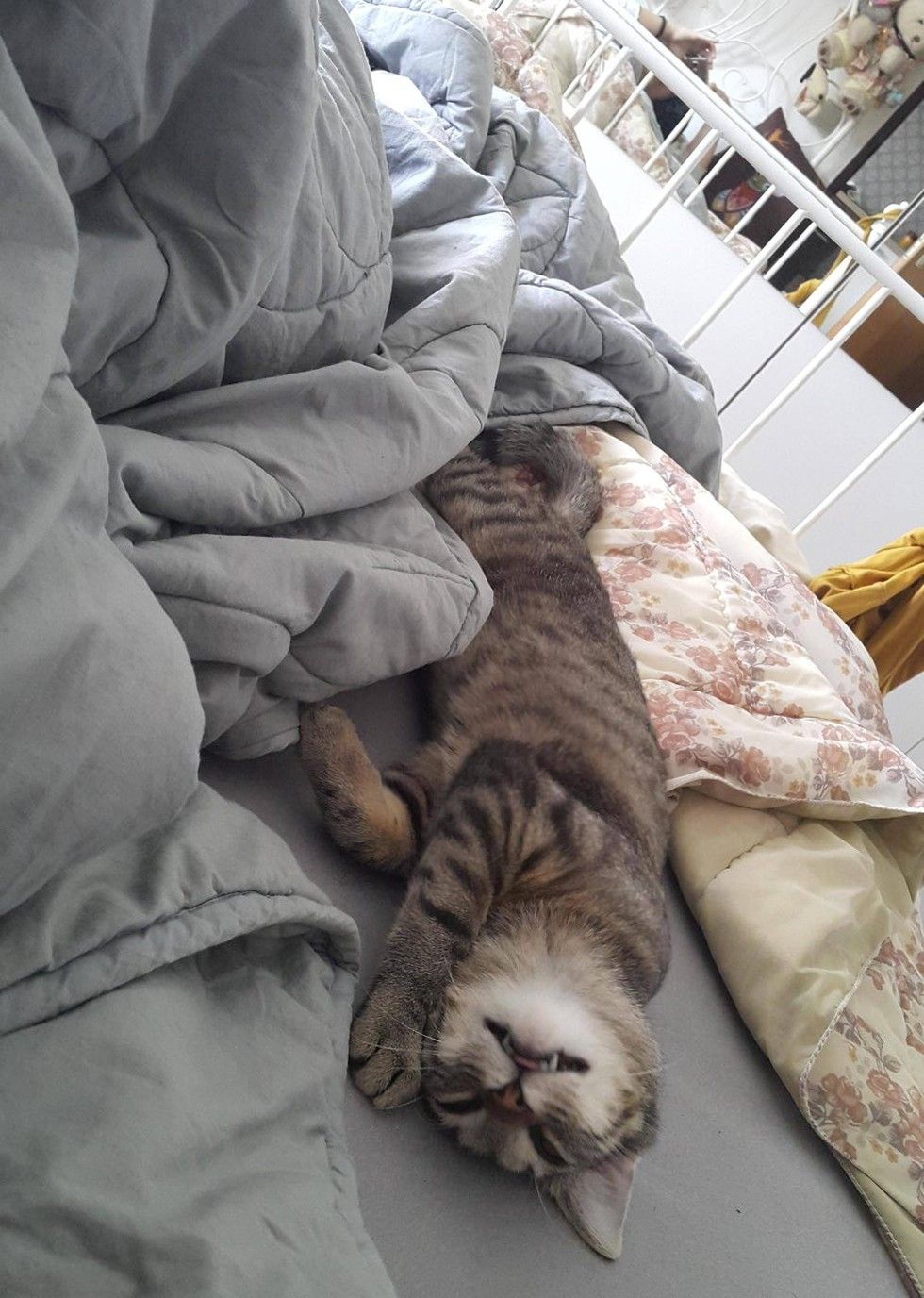 Photo: amon_aly
What a loving home can do! Share this cute story!