A cat who had the saddest face, found happiness when her dream came true.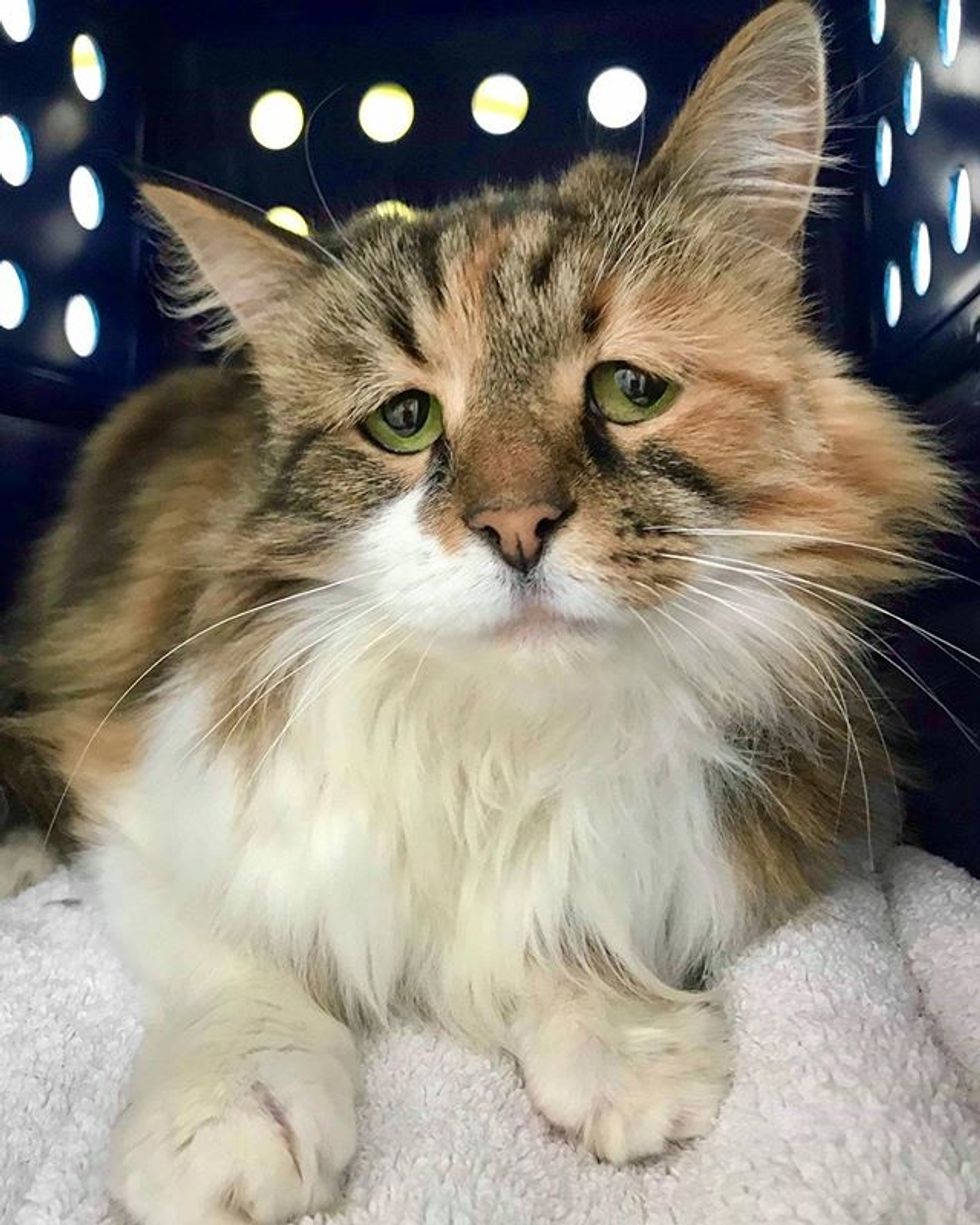 Cat Haven WA
An 8-year-old cat was found on the streets early this year in Perth, West Australia. The tortoiseshell was then taken to a pound, in need of rescue.
She was incredibly shy, cowering in a litter box, avoiding eye contact, and trying to be invisible. Volunteers reached out to social media, in hopes of getting the shy kitty a chance at a better life.

Cat Haven WA (in Shenton Park, West Australia) learned about her plight and immediately responded. "She came to us a stray but she had a microchip. We couldn't get in touch with the owners," Cat Haven shared with Love Meow.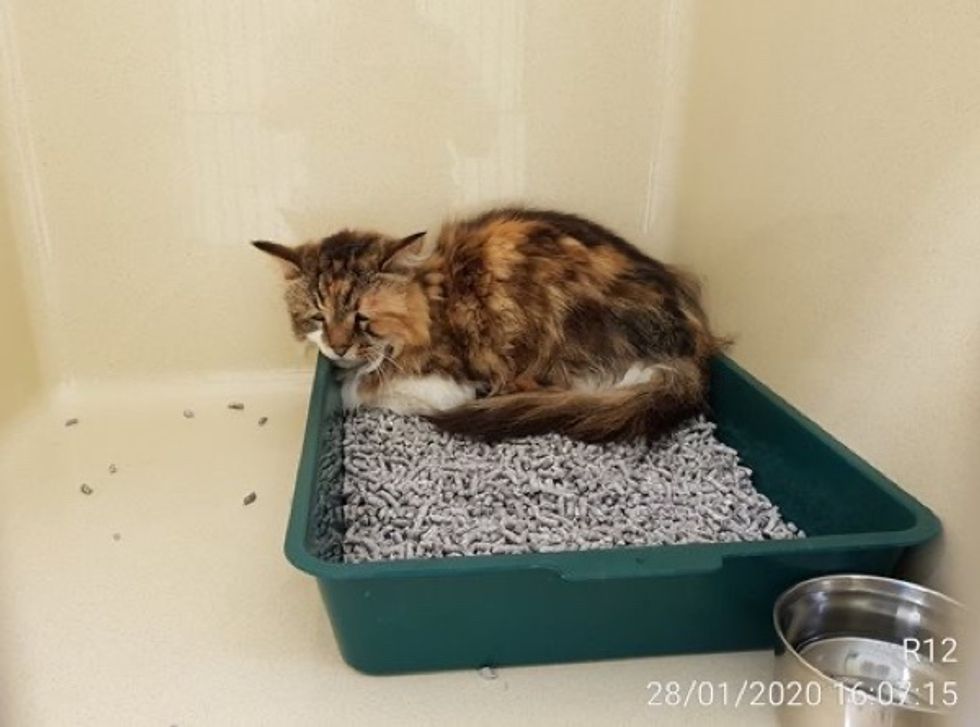 Perth Pets in Need
The tortie (named Simba) had the saddest eyes. She was confused and just wanted to hide. She couldn't cope with the shelter environment and the stress, and continued to take refuge in the litter box.
After no one came forward to claim her, a foster volunteer of Cat Haven stepped up to help.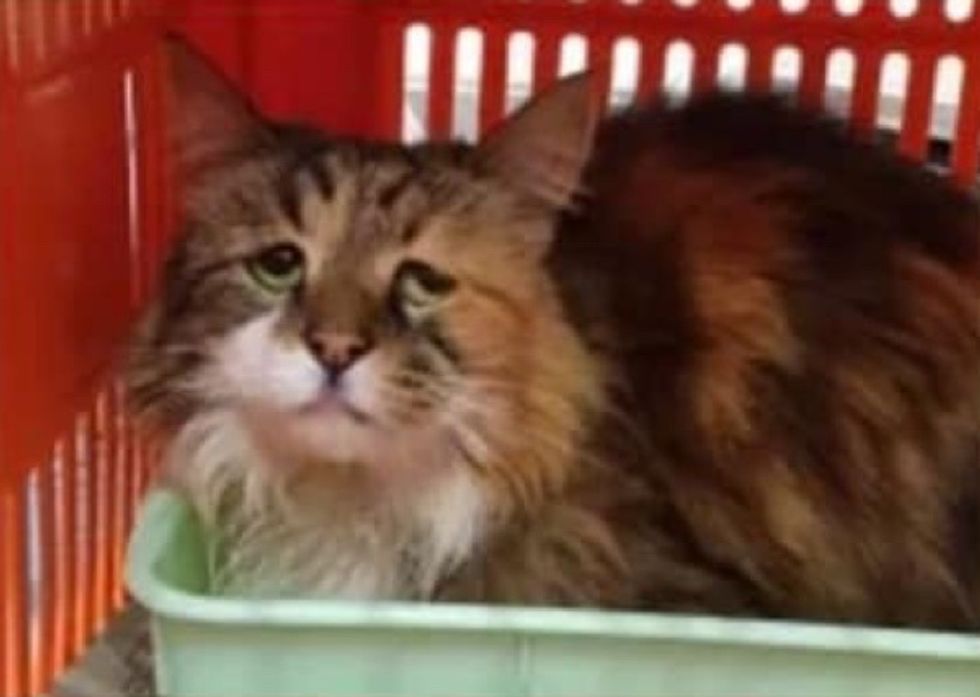 Cat Haven WA
They brought her home so she could start to decompress and try to gain some confidence with people.

Slowly but surely, the sad-eyed girl came out of her shell. She warmed up to her loving foster family when she realized that she was in a safe home. The once timid cat began to seek affection and pets.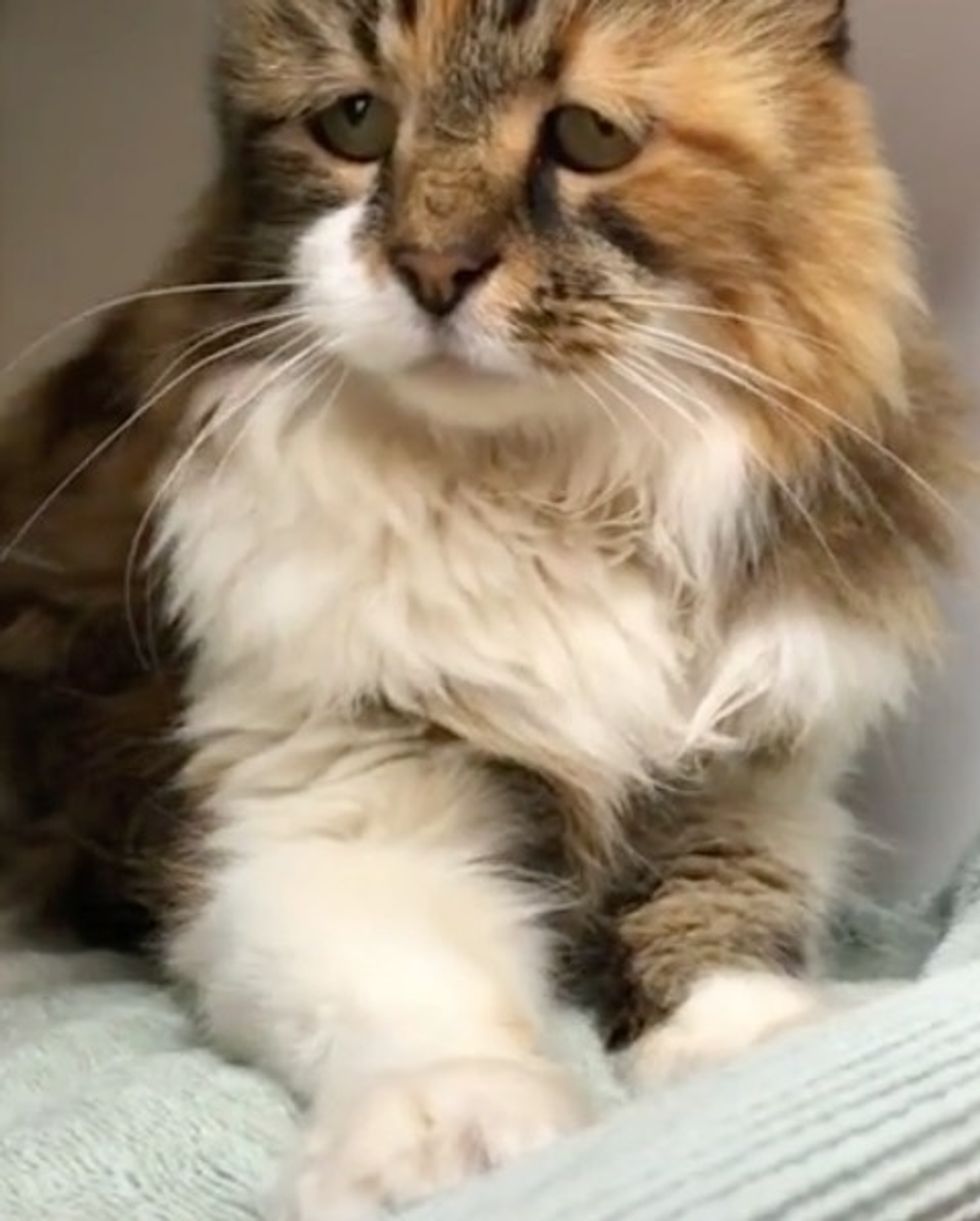 Cat Haven WA
There's no record of how long Simba was out wandering the streets, but she didn't miss it at all, and quickly found herself again in the comfort of a loving home. It was then they knew she was ready to find a place of her own.
Around that time, Chelsea and her family came across Simba's story and were instantly smitten. They saw right through those sad eyes and knew just what the kitty needed.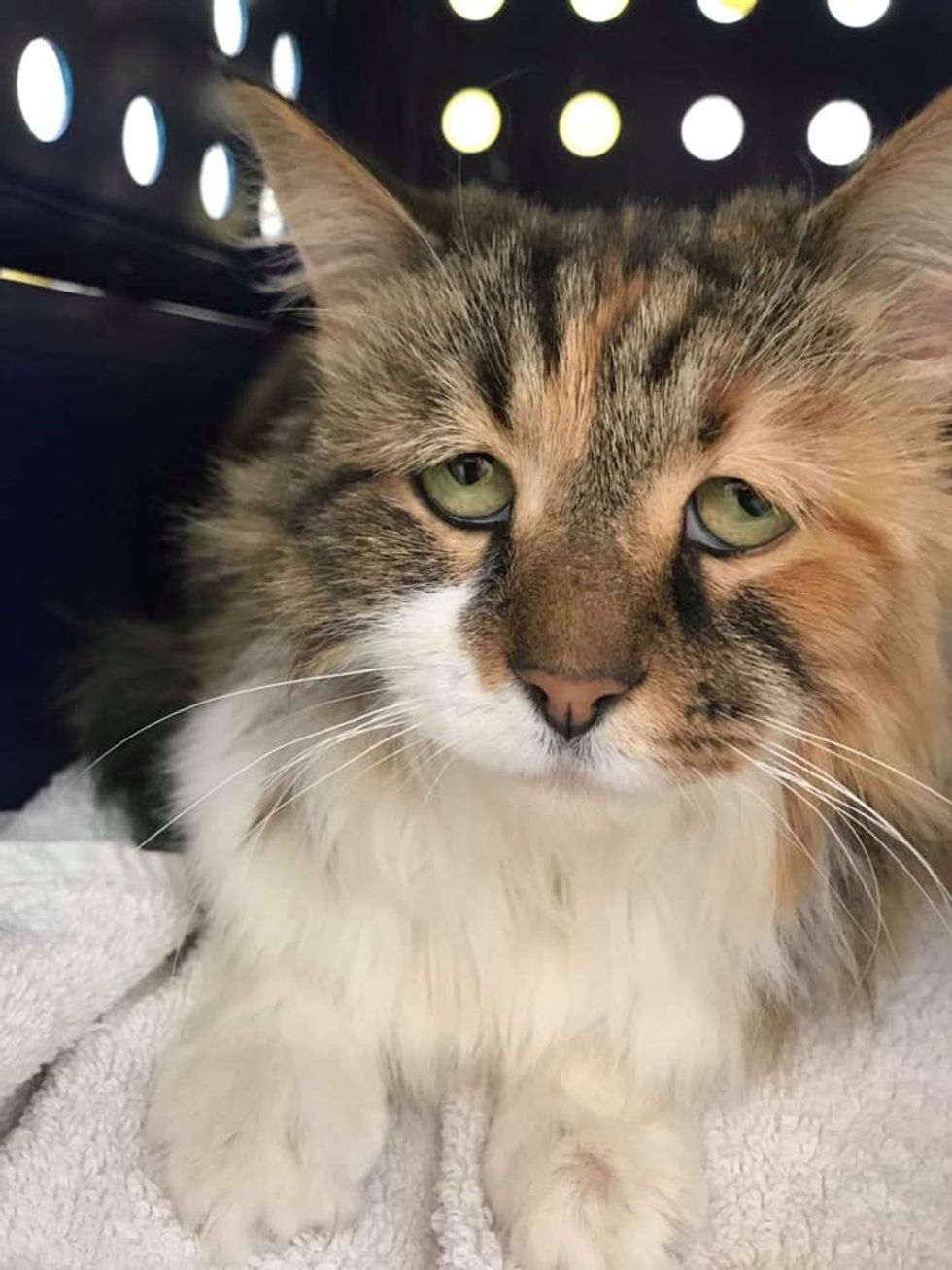 Cat Haven WA
After weeks in foster care, the sweet tortie girl finally had her dream come true.

Watch Simba's rescue journey in this video:
Cat Haven WA and Chelseawww.youtube.com
"We are very pleased to say she has been adopted into a forever home. We hope that she can turn that frown upside down and be a happy girl from now on," Cat Haven said.
The sweet tortie has been renamed Molly.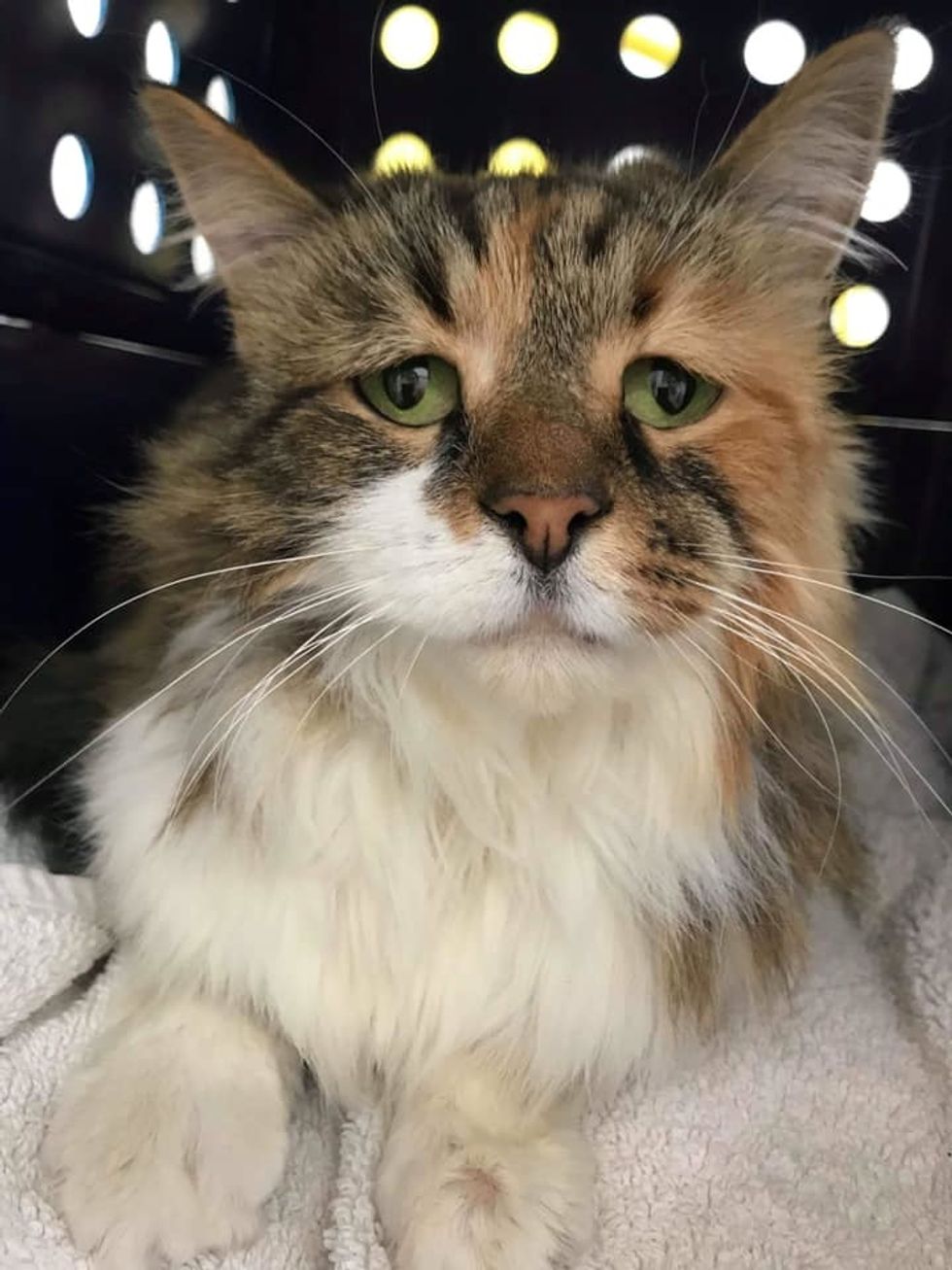 Cat Haven WA
It didn't take long for her to start looking for pets and snuggles. She likes to follow her humans around the house, rubbing her face against them.

"Not so sad girl now. Molly is settling in nicely and loving some love and chicken (treats)," Chelsea shared in an update.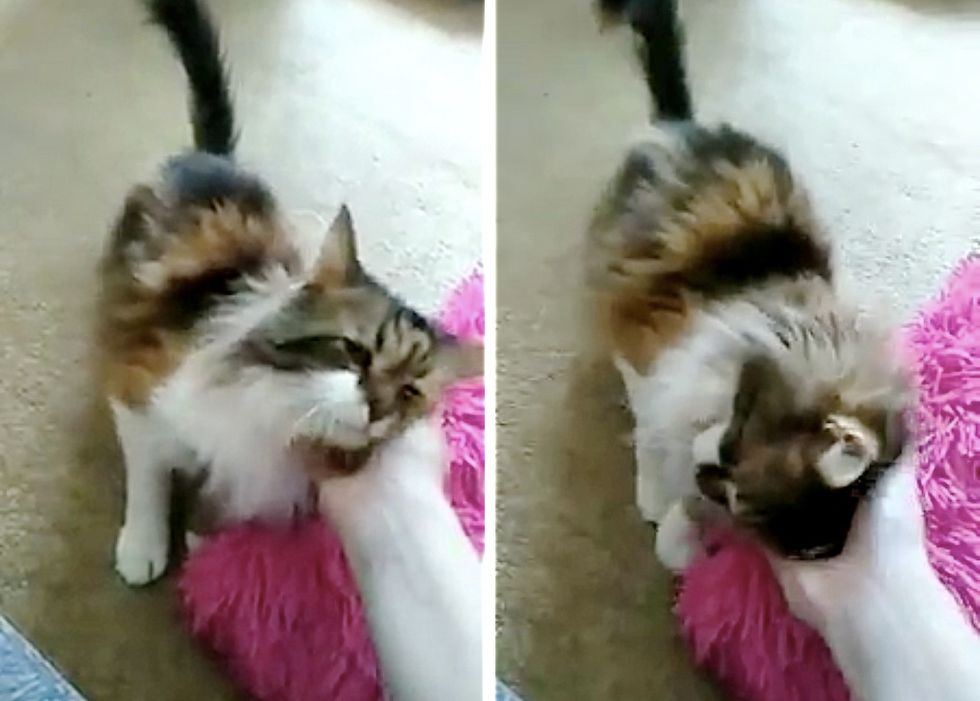 Chelsea via Cat Haven WA
She is enjoying her new VIP life and can't get enough head scratches. The tortie is so happy to have a family that loves her to bits.
The former stray has blossomed into a giant love-bug.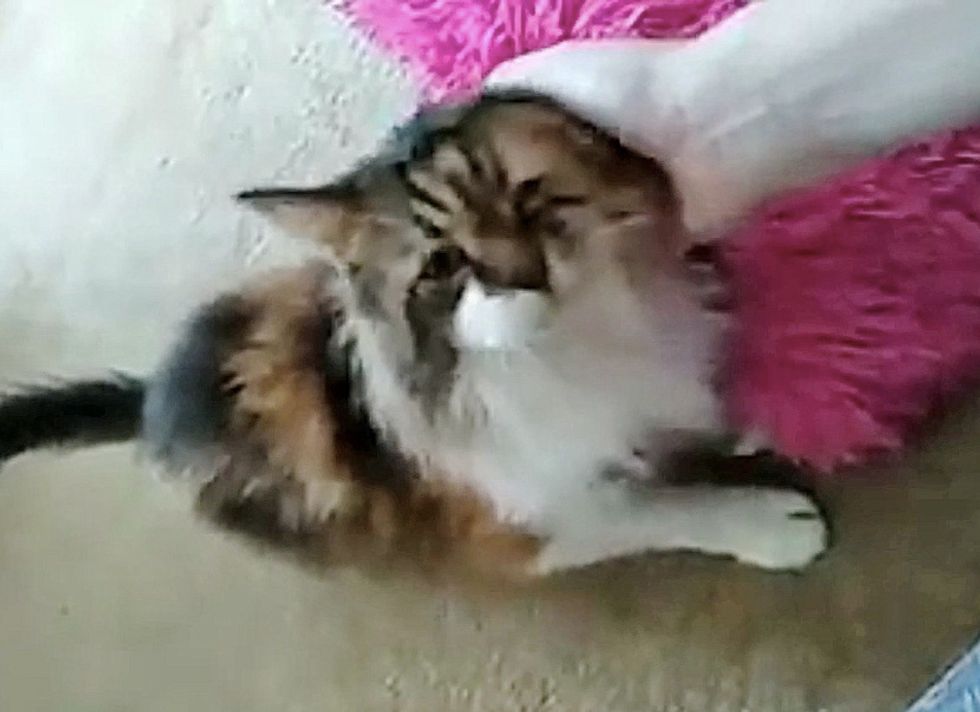 Chelsea via Cat Haven WA
Share this story with your friends. Follow Cat Haven WA on Facebook and Instagram.
Related story: Cat Walks to Neighbor's Home and Finds Kindness After His Own Family Left Him Behind