Coco the Siamese cat adopted a rejected puppy and became her new mom.
We first shared their story about a week ago, and here we have more photos of the adorable furry family.
Hope, the Shih Tzu pup, was born about the same time as Coco's kittens. She was rejected by her natural mother. Loving Coco took in the little newborn pup and treated her as her own.
Coco has been nursing and caring for her pup along with her own litter of kittens. It's difficult for a puppy to survive without a mother. Thanks to Coco, Hope has been given a second chance at life and is thriving. [Full story here]
Coco the Siamese cat adopts a puppy who was rejected by her own mother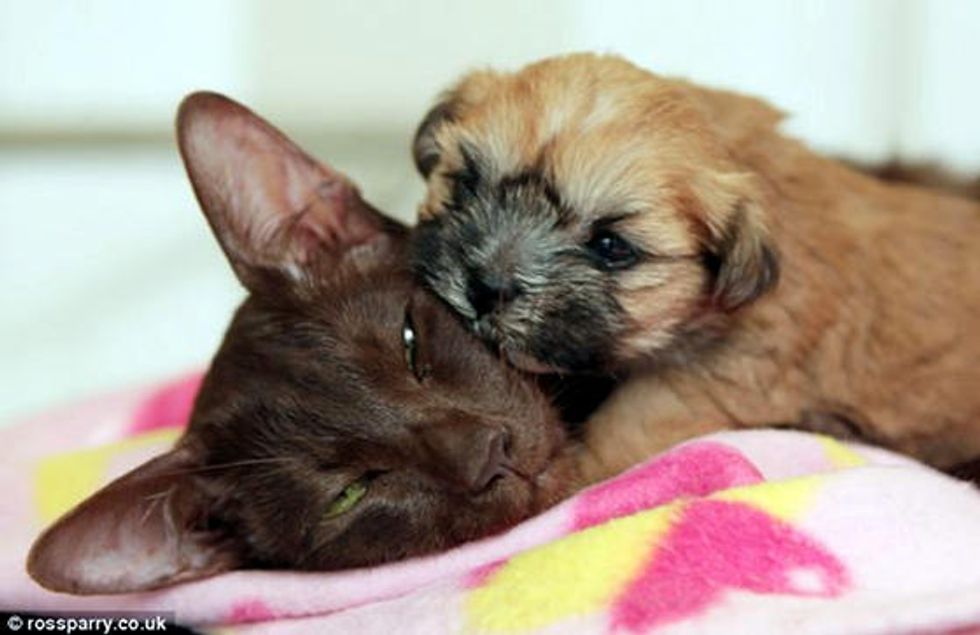 She immediately took to the little newborn pup and treated her as one of her own.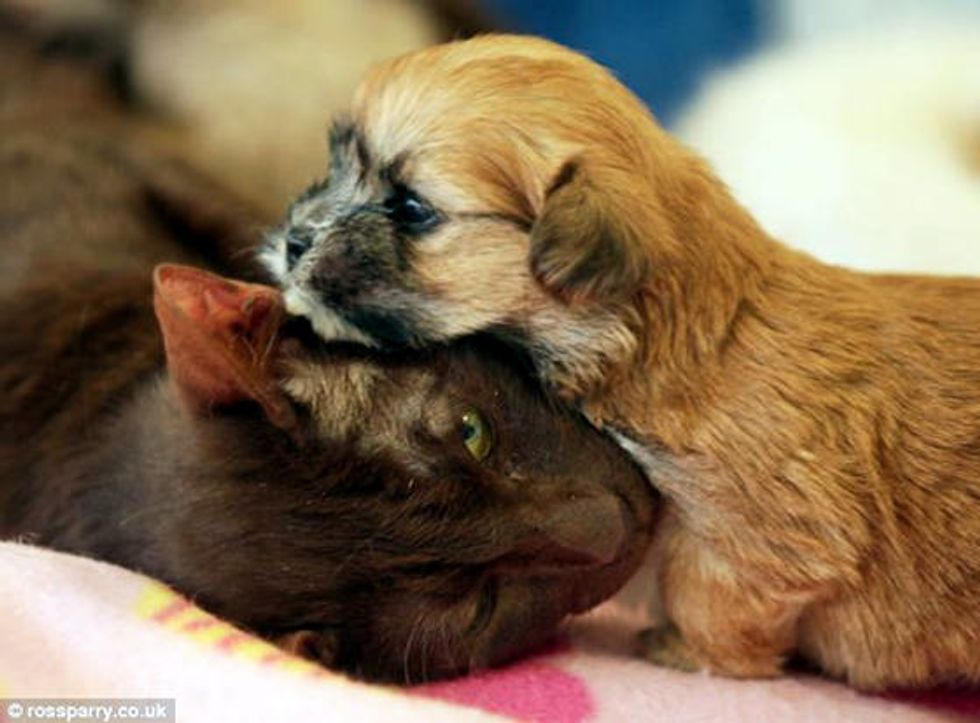 Hope the pup gets along with her kitten littermates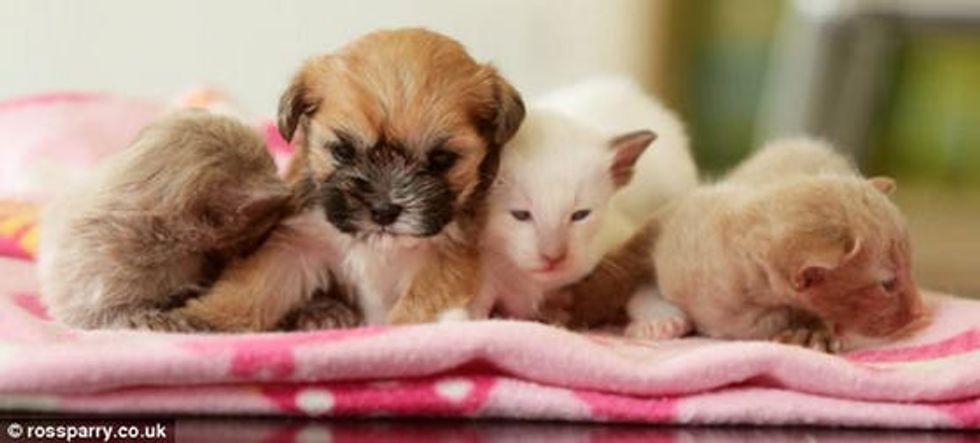 Feeding time. Coco is nursing both Hope the pup and her own kittens.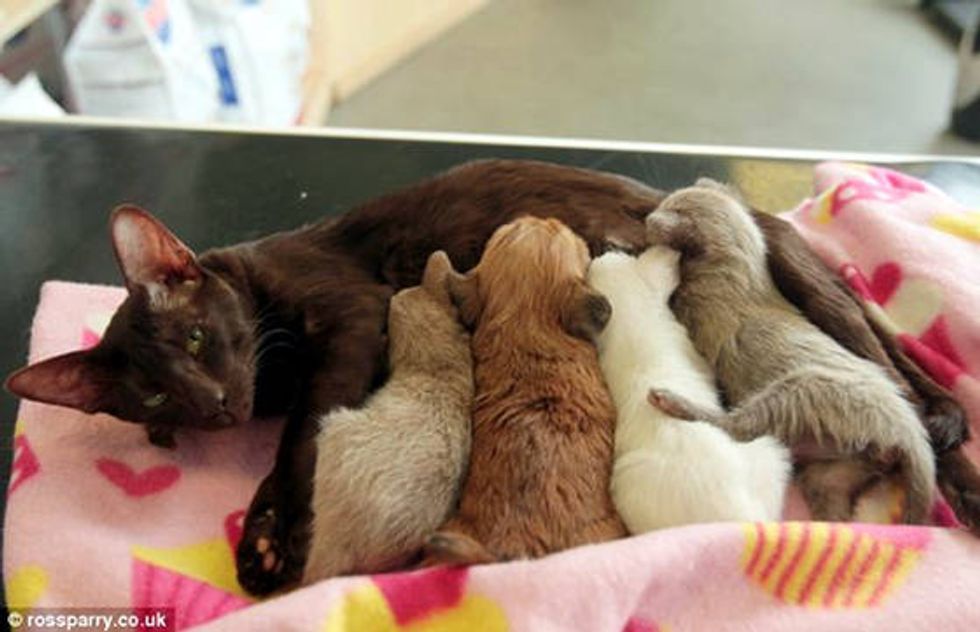 Happy furry family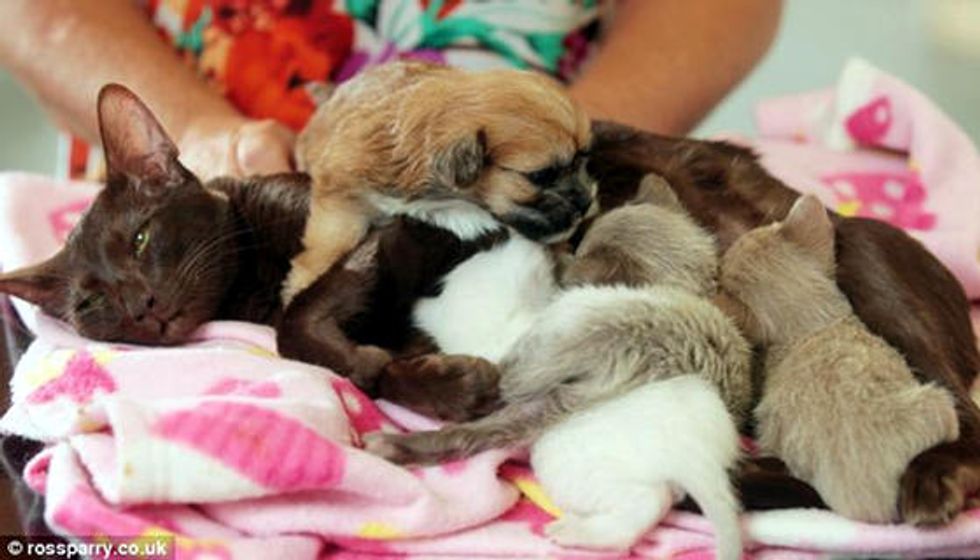 Source: Daily Mail.