5 tiny kittens were born in foster care. The rescue stray momma cat and her babies are loving the comfort of their foster home and can't wait for their forever loving homes.
"Meet these five adorable baby kittens born in foster care on 3/24! CARE rescued their mom, who was a stray," said C.A.R.E. – Cat Adoption & Rescue Efforts, Inc. of Henrico, Virginia.
Five kittens were born in foster care. This is Winter the mama cat, a rescue stray, giving her baby a bath.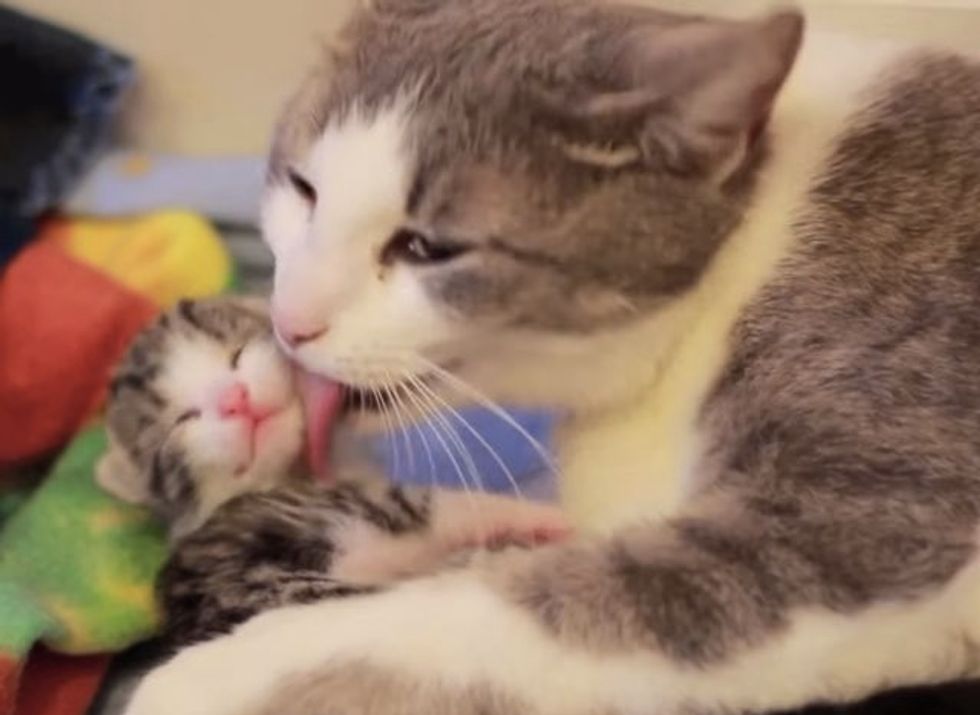 WATCH VIDEO: Five baby kittens and their rescue mama cat. Too cute for words!
What a pretty mama cat!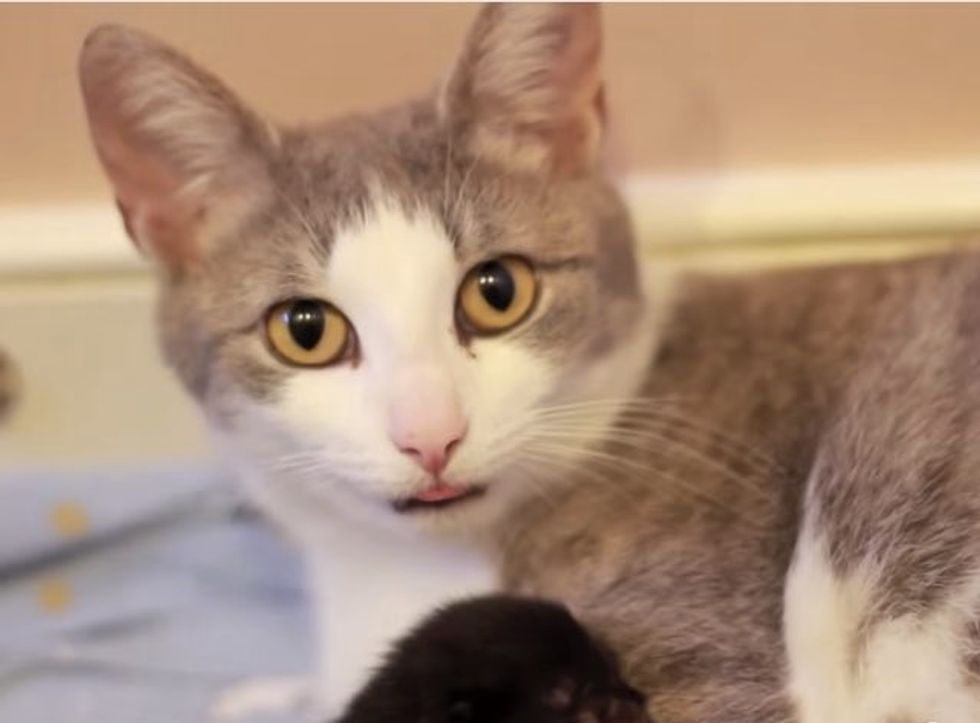 Nothing cuter than a pile of cuddly kittens!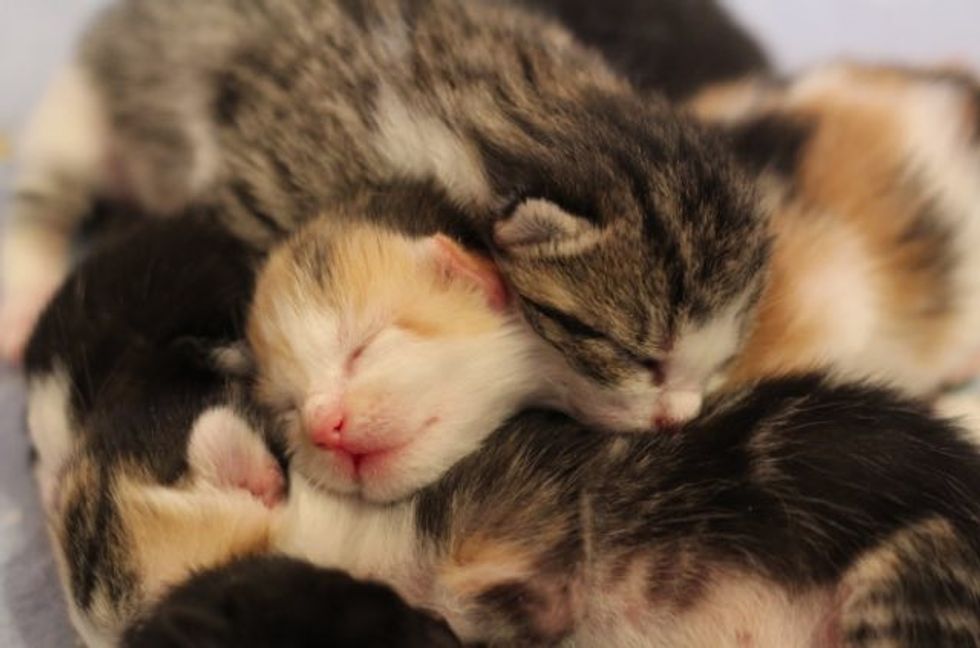 Aww!