This adorable tabby girl can't see very well, but when she feels love she can't get enough of it.
Meet Sugarplum!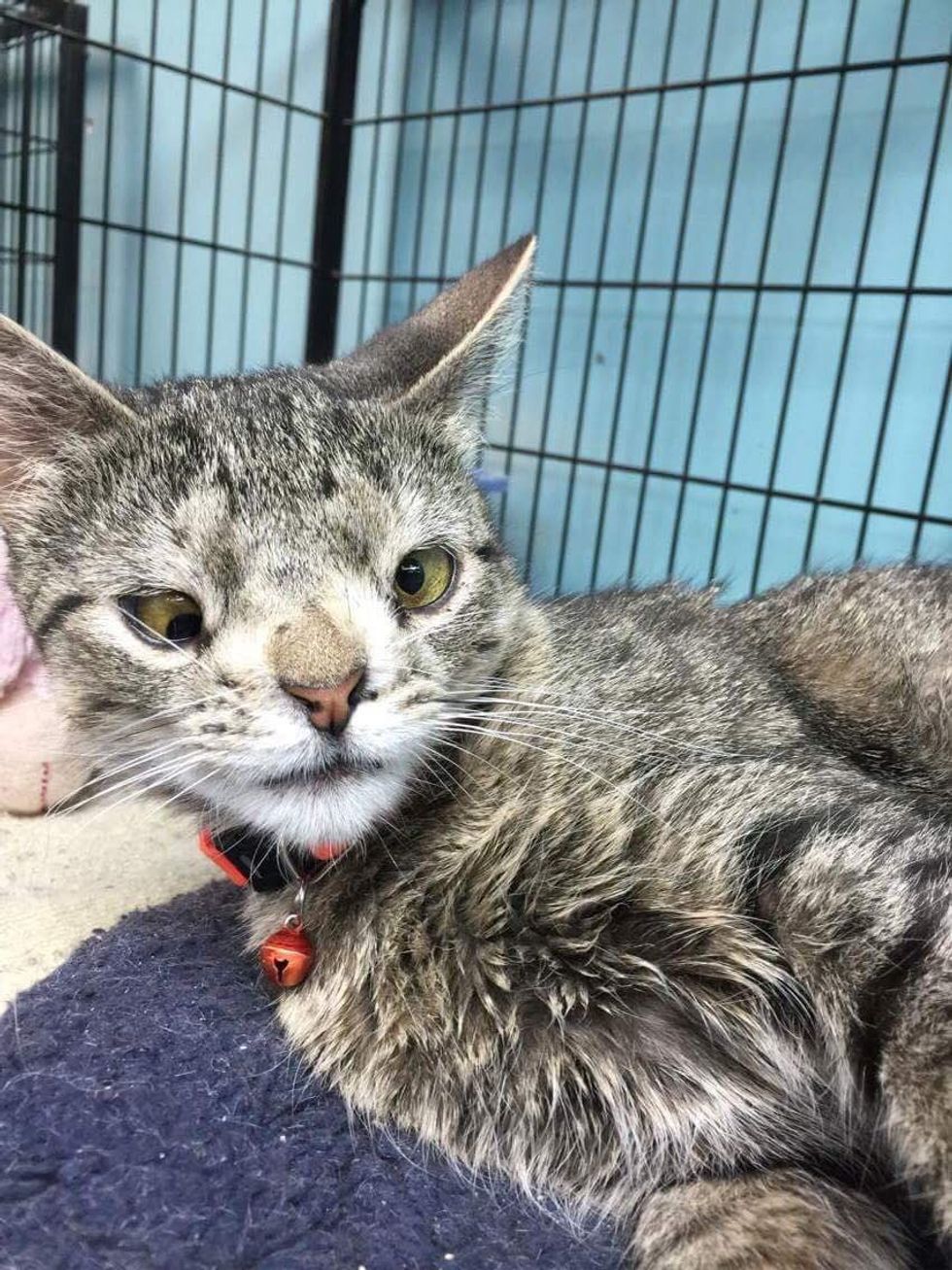 The Odd Cat Sanctuary
On June 20th, Sugarplum was rescued by The Odd Cat Sanctuary, a rescue group in Salem, Massachusetts. The little tabby girl was just eight months old. Right away they knew that she was very special.

"She was born with a chromosome disorder, has vision issues and is of tiny stature," The Odd Cat Sanctuary said.
What she lacks in size, she makes up for it with her larger-than-life purrsonality which quickly tucks its way into everyone's heart.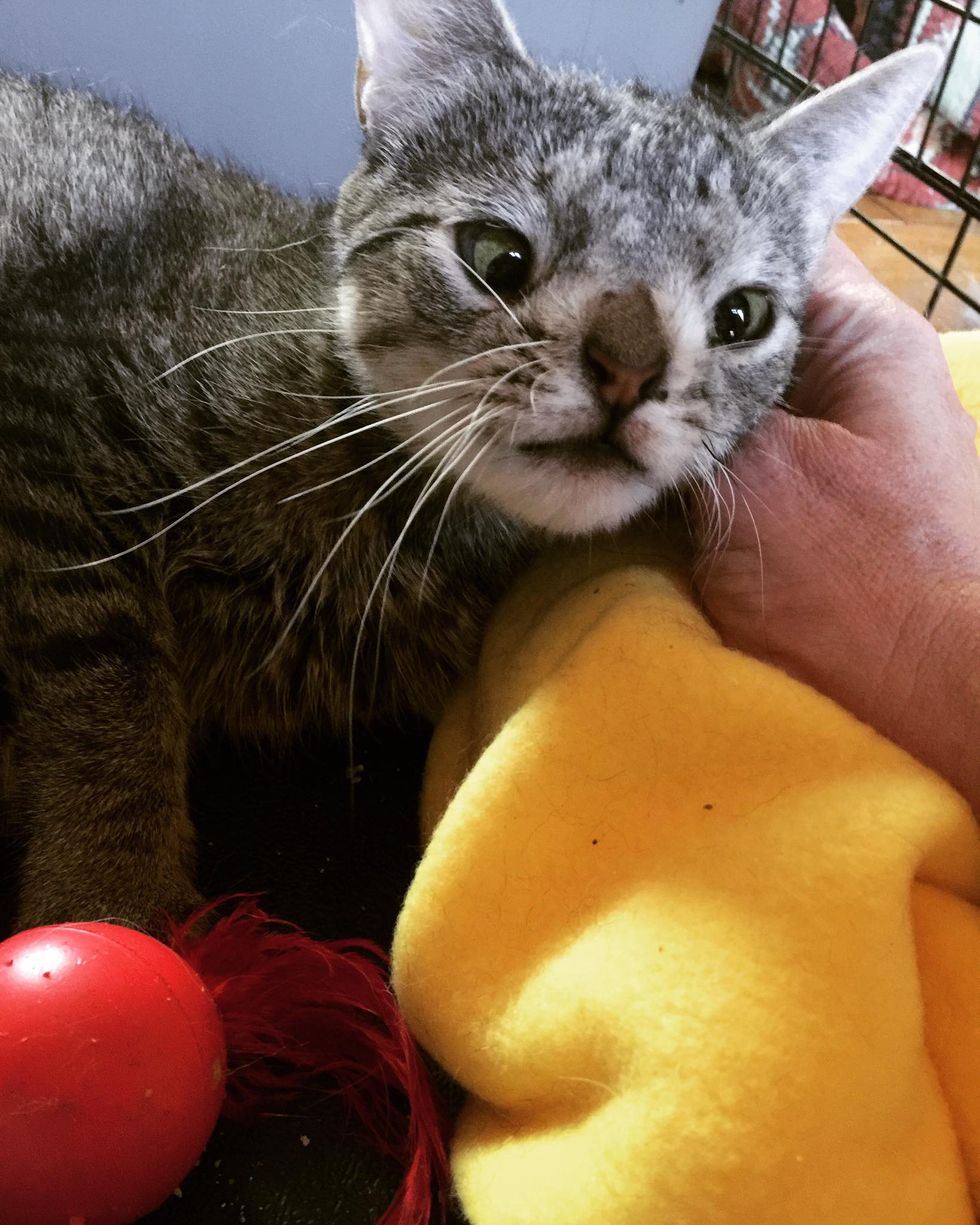 Cuddling with her rescuer, purring in pure blissThe Odd Cat Sanctuary
Despite her condition, Sugarplum is perfectly healthy and is so happy now that she's in a foster home with people that love her to bits. Many special needs cats are often forgotten or overlooked. If they are given a chance to shine, they blossom with love.
Sugarplum may look different, but it only gives her more to love.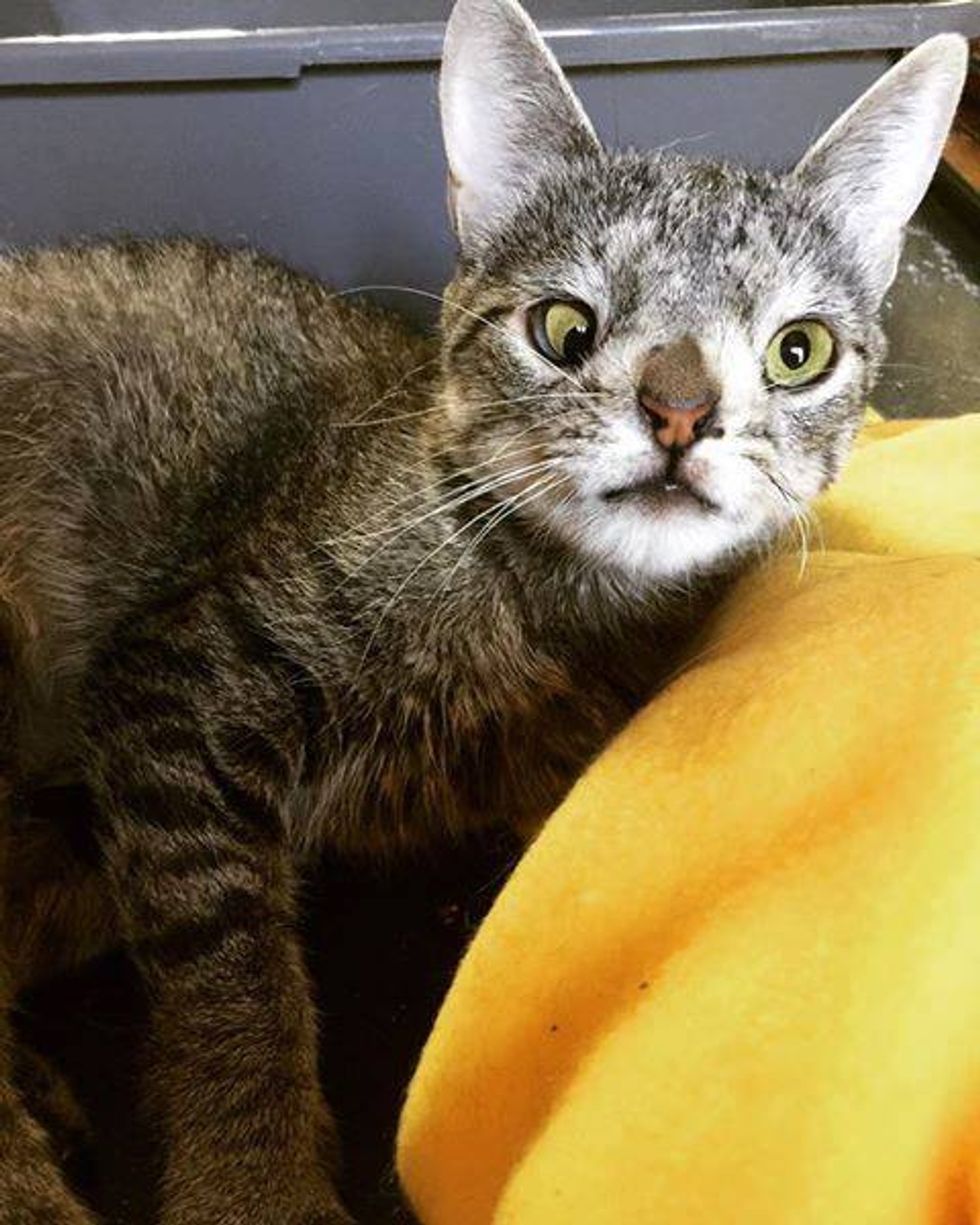 The Odd Cat Sanctuary
The sweet tabby was found as a stray. Her life before the rescue is a mystery, but now she is thriving and has no reservation when it comes to love. Once she gets a cuddle, she demands more!
She was born with the same condition as Monty the cat, and similar eyes like Bum the worried cat. She doesn't have the best vision but nothing can slow her down.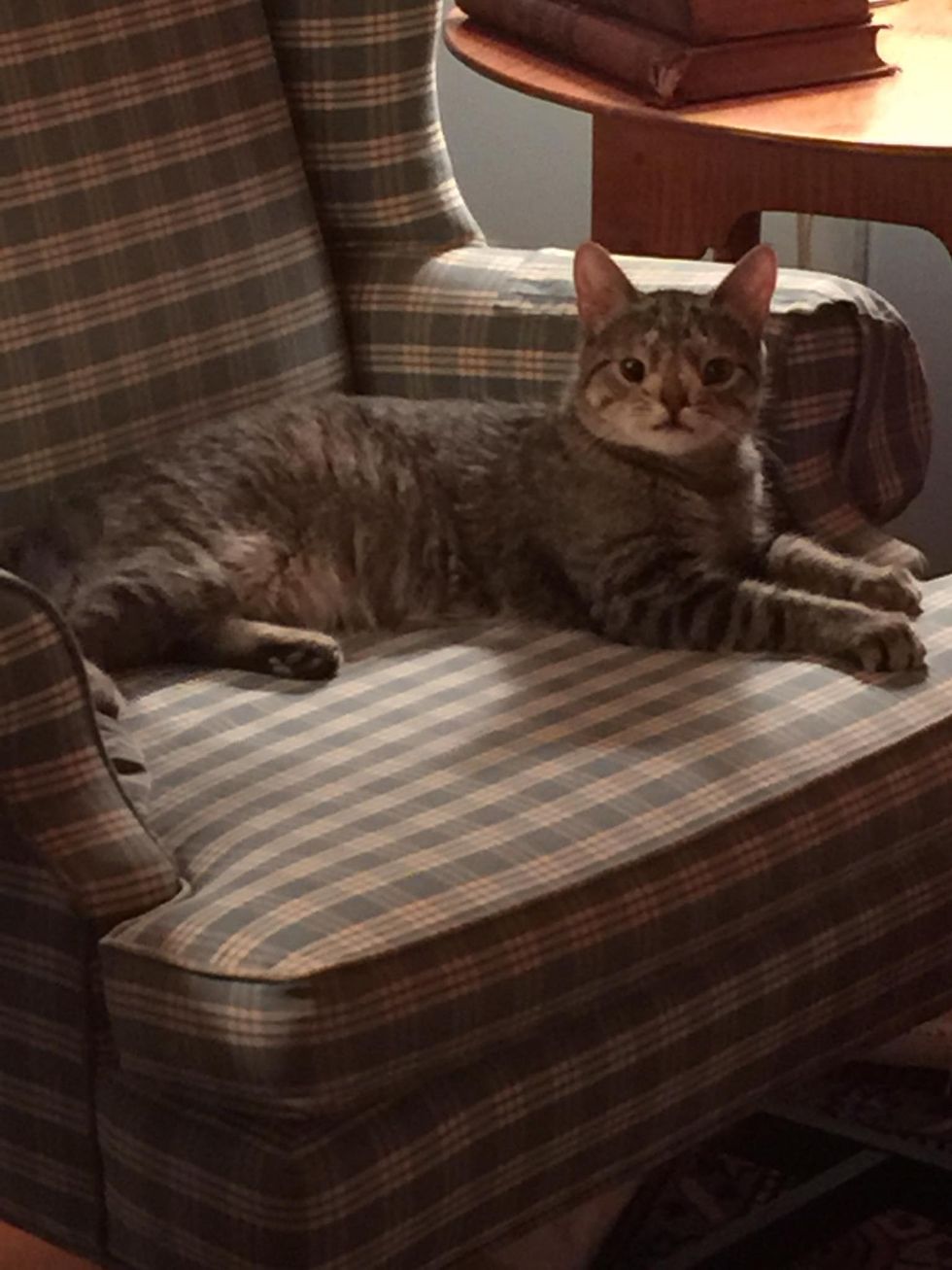 The Odd Cat Sanctuary
"She is very sweet, her purr is very quiet but she loves to do it," the rescue said. "She is very playful as all kittens are and she is being fostered with a dog."
Sweet Sugarplum is ready for her next chapter in life--to find her forever loving home where she can share her quirks and love back in spades.
"Would you be my forever human?"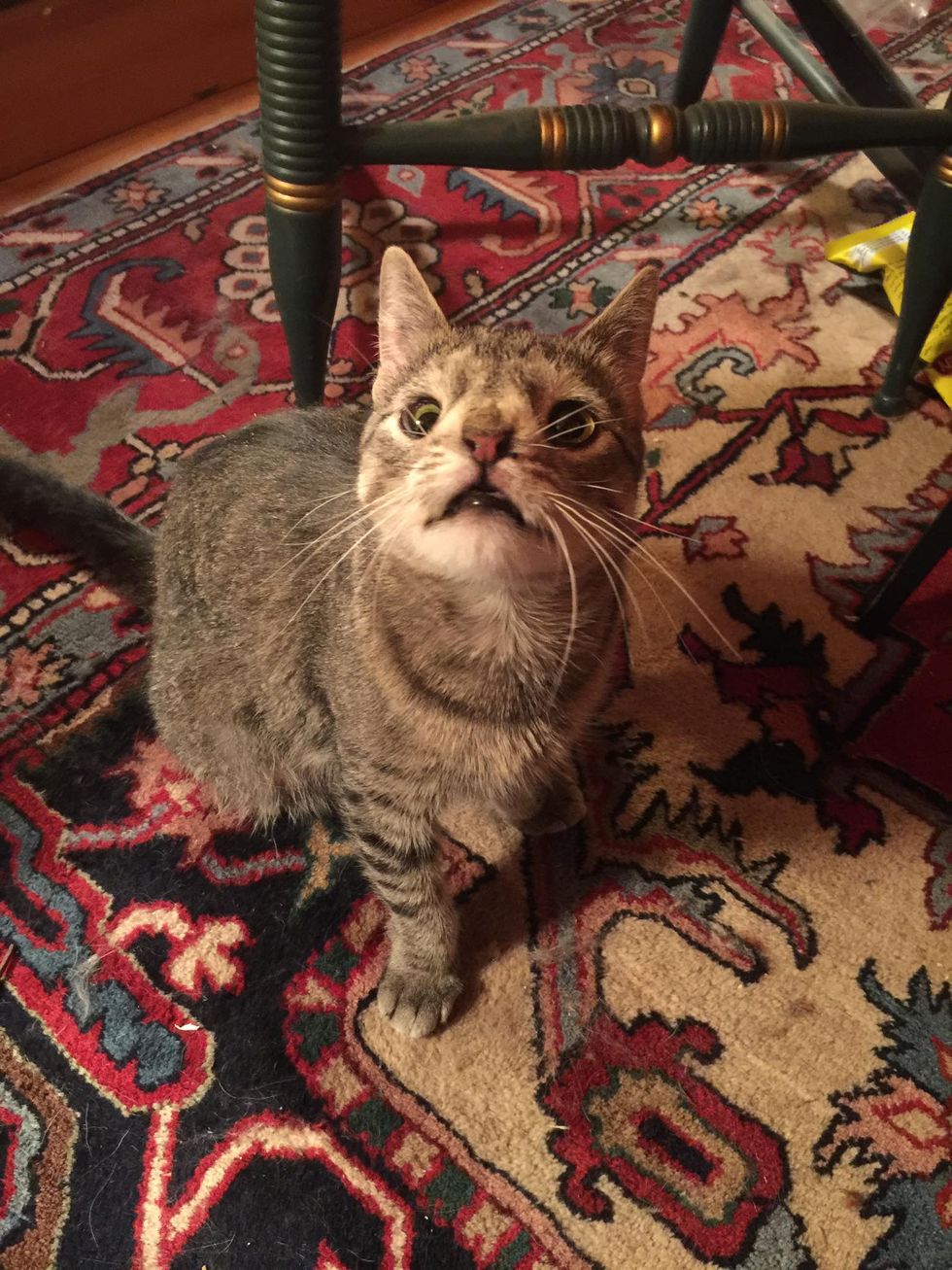 The Odd Cat Sanctuary
Updates: Sugarplum has been adopted! She's been renamed Maya!
"She has a chromosomal abnormality, but that doesn't stop her from being fantastic," her humans said.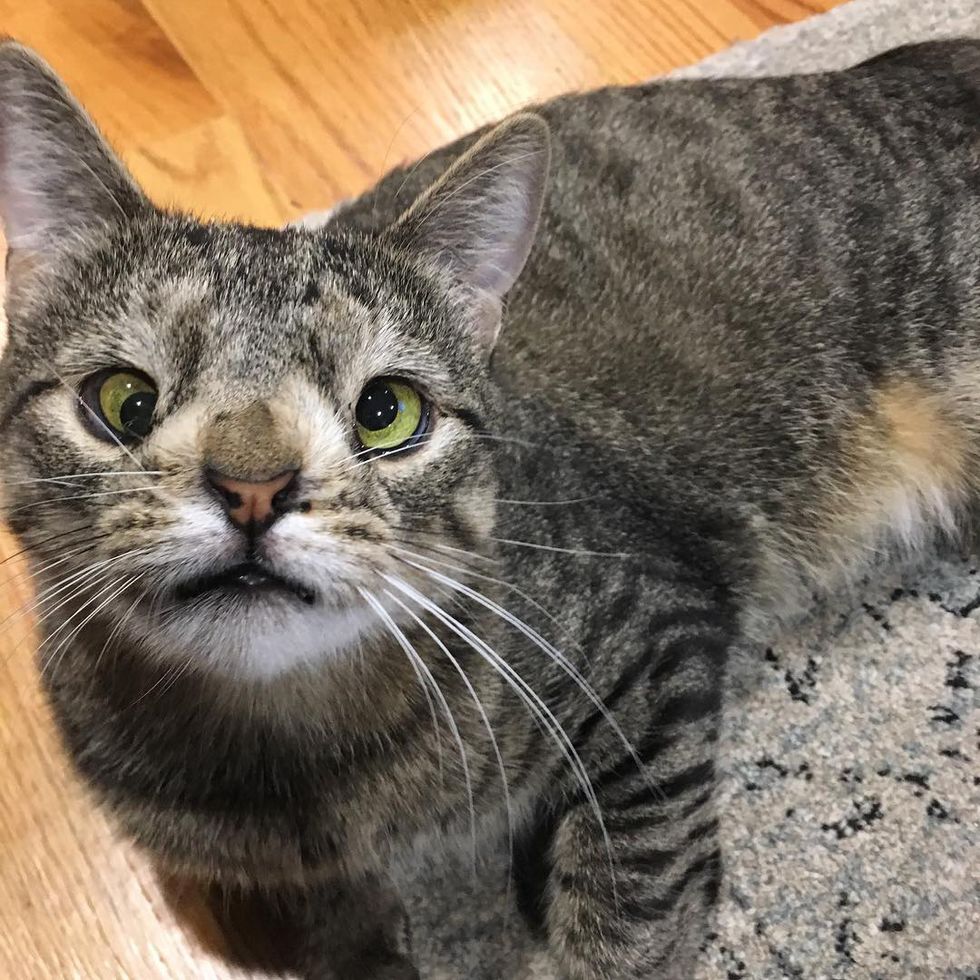 Maya loves to wake up her humans early because she wants some attention and love :).
Who could possibly say no?!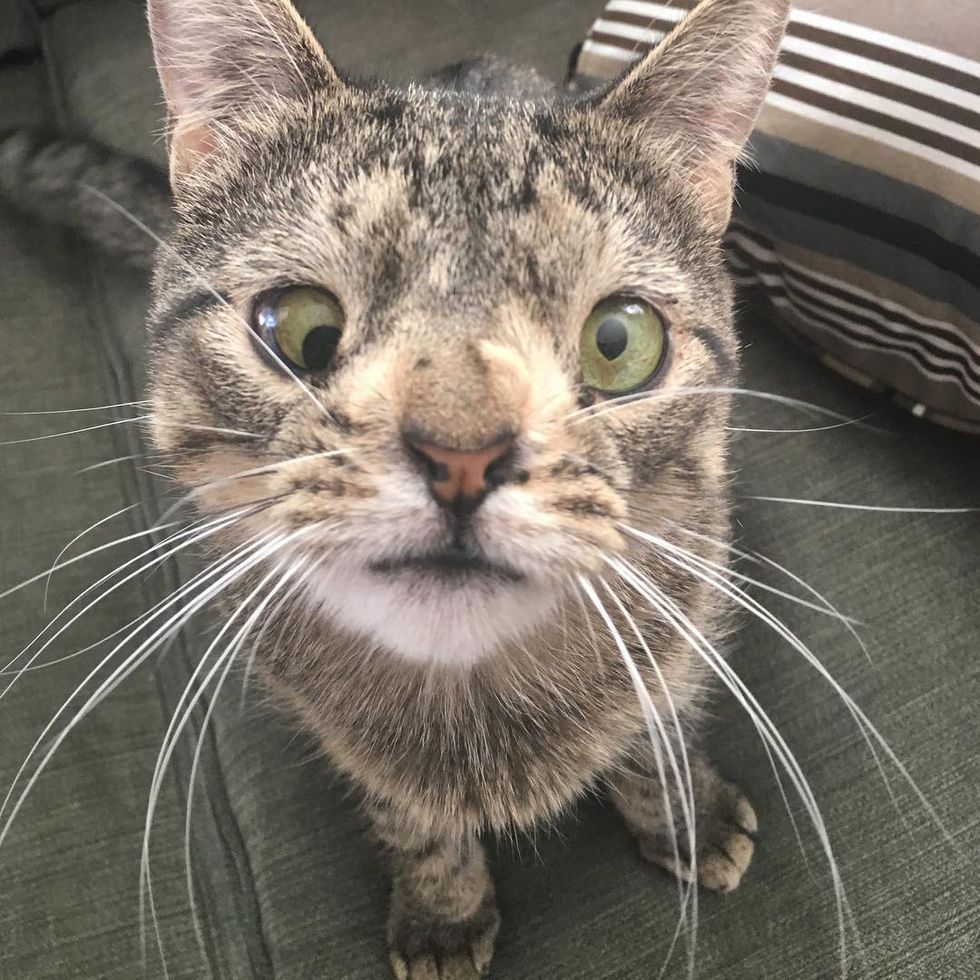 "Maya's chromosomal abnormality means a few things: her vision isn't great (her eyes are adorably wonky), so we do have to play with her a little bit more slowly.
"And she does sneeze a lot due to the shape of her nose. But as far as we can tell, she's a totally healthy kitty, otherwise! She might be a little different, but that's jut another reason why we love her."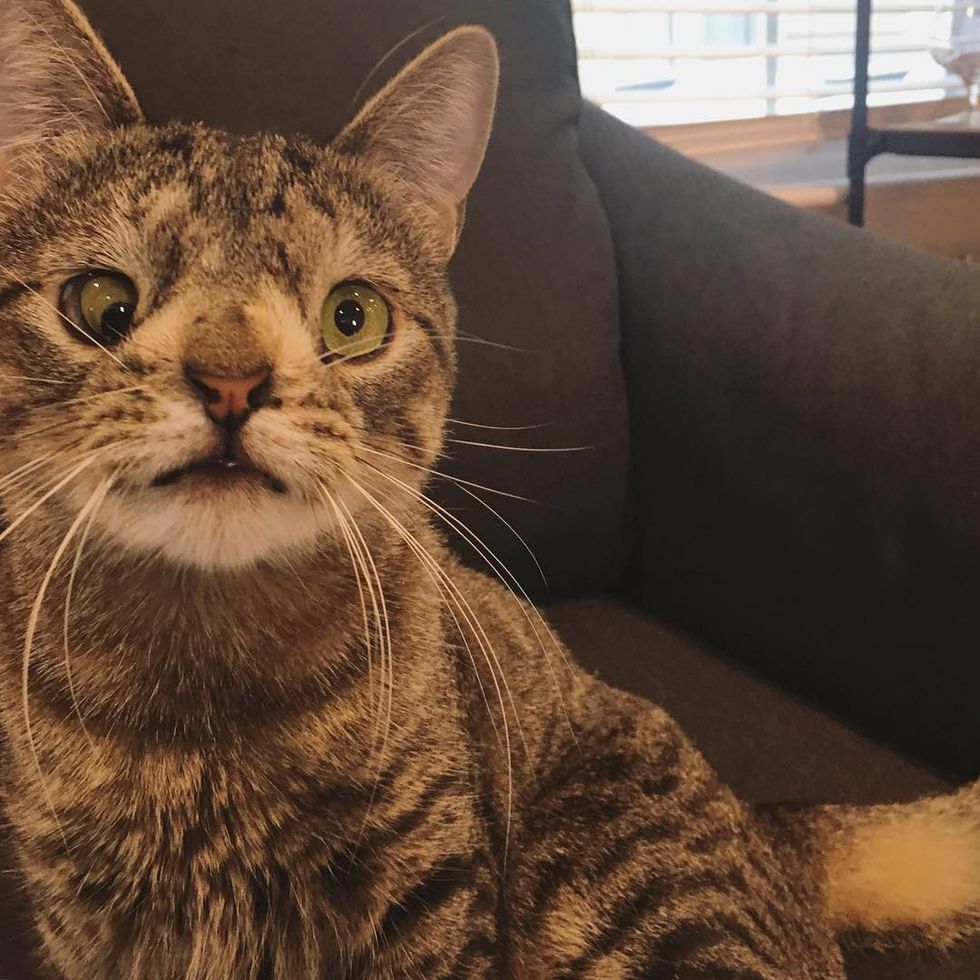 Sweet little Maya! Watch her story:
Share this story with your friends. Follow Maya on Instagram. Follow The Odd Cat Sanctuary on Facebook.

Related story: They Take a Chance on Kitten Who was Born with Tiny Eyes, He Can't Stop Cuddling...