Spike came to his foster home along with his three other siblings. They were in need of their forever homes. William H. and his wife took them into their foster home. They have fostered hundreds of kittens, but Spike is one of those that just steals your heart instantly. One thing that sets him apart from the litter is his big adorable mittens. Spike has extra toes on each of his feet which makes him quite dexterous with toys and other things.
"Spike is polydactyl which means that he has extra toes. It looks like he has little thumbs on his front paws," said William H. With cute mittens like his, it is no surprise that he was the first to be adopted. He is happy for the second chance he was given and now sharing his polydactyl fun and antics with his forever family.
Spike showing off his big mitten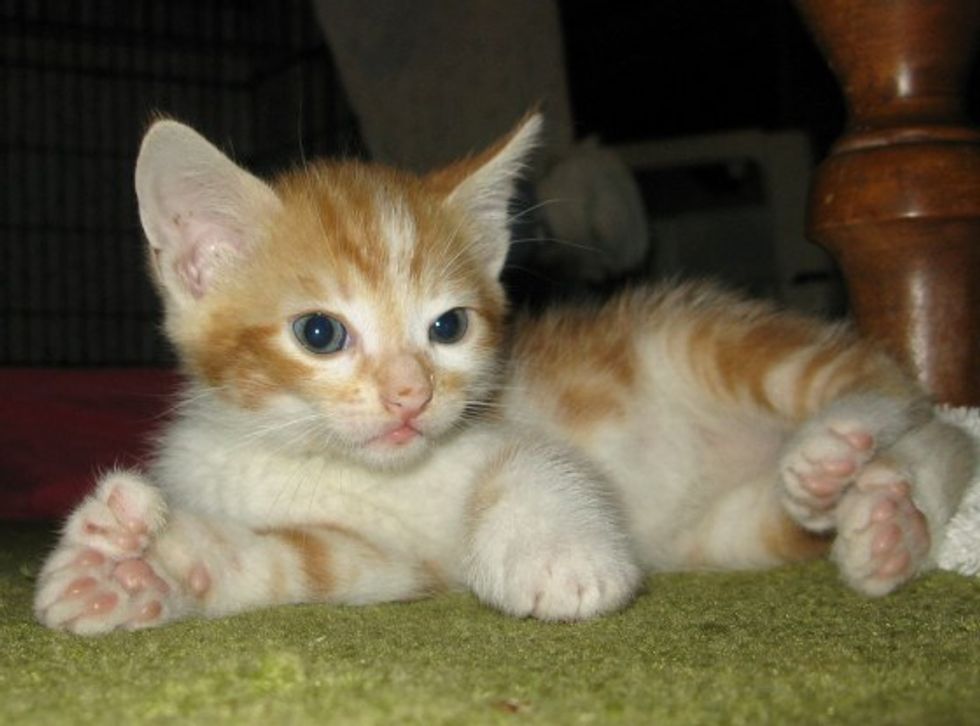 It's hard work cleaning all the toesies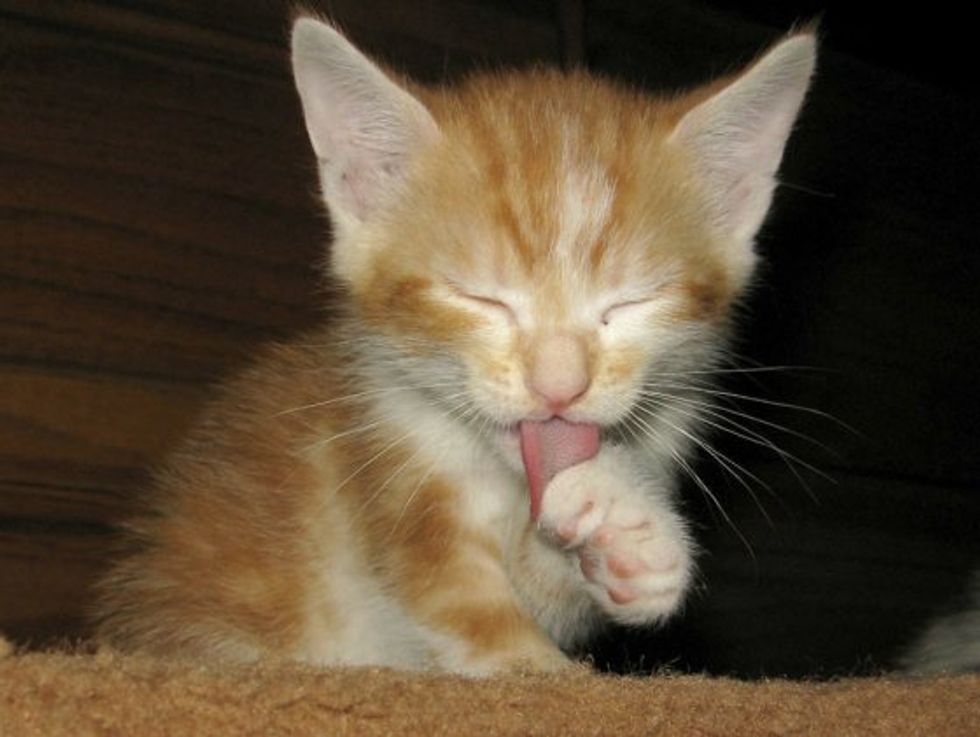 Cute attack with extra toes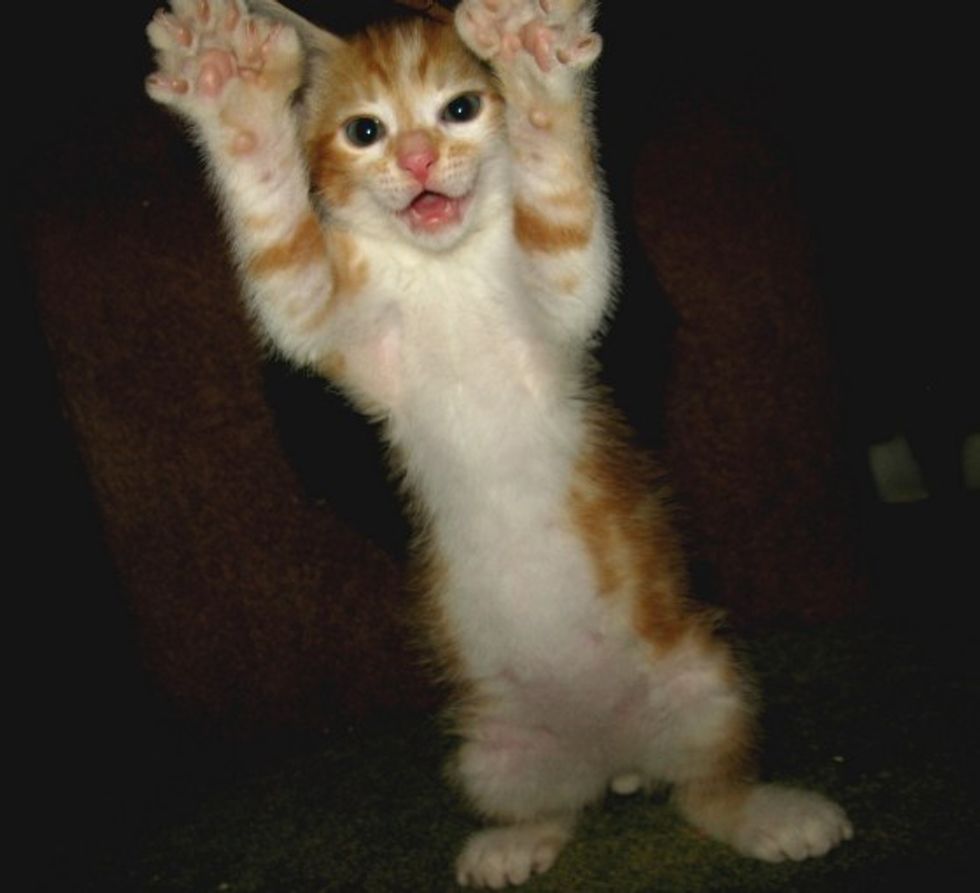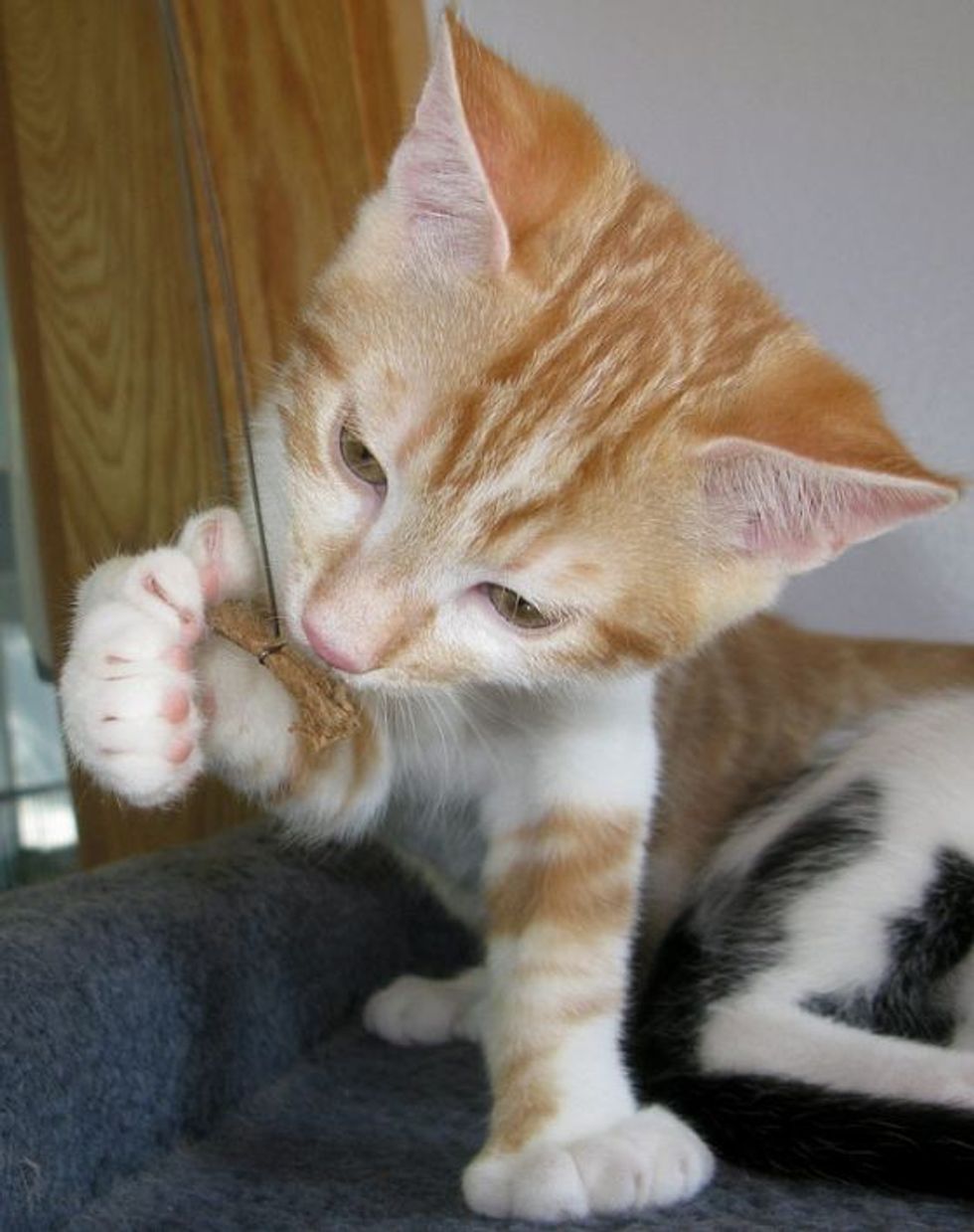 Spike and those big mittens!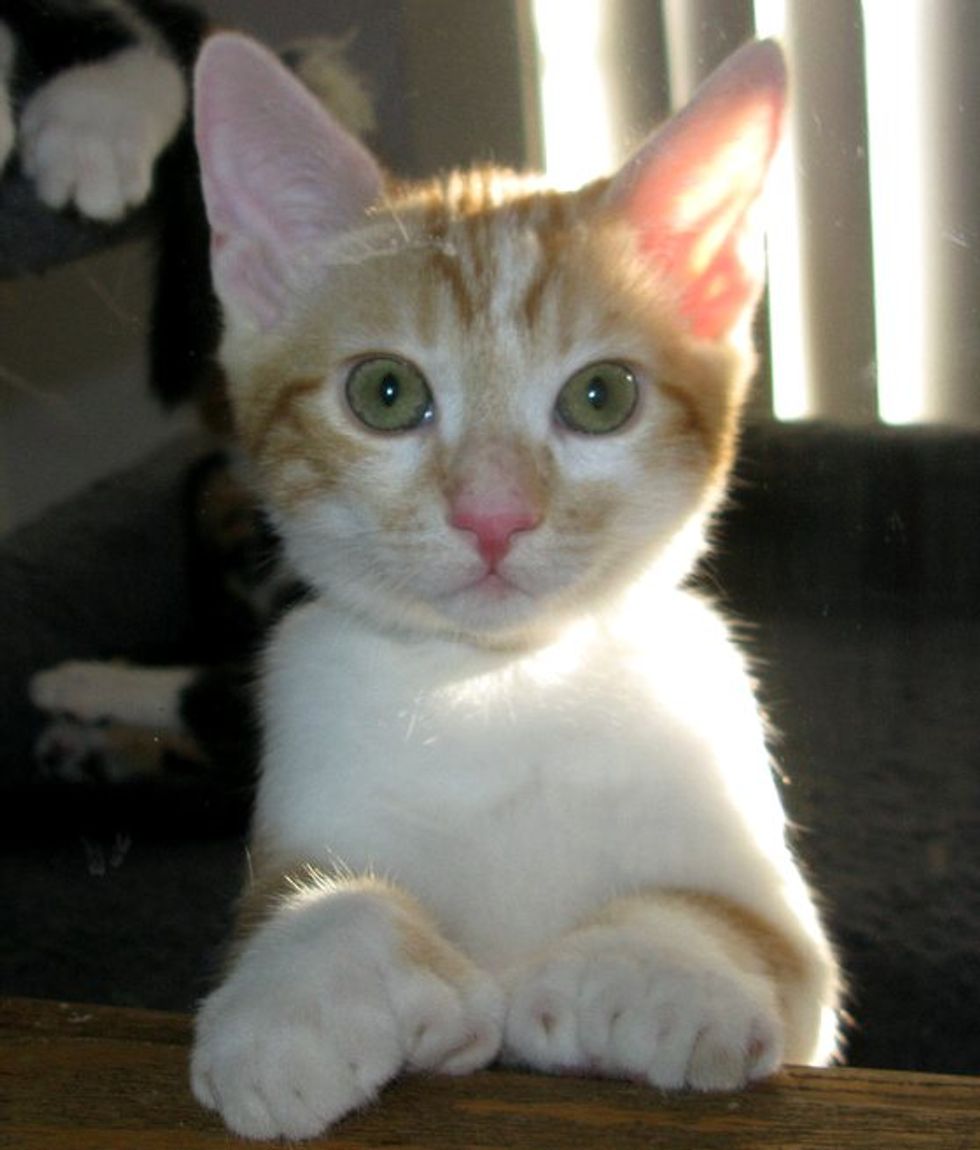 Photos courtesy of ©Williams Haas who has fostered over 300 kitties for SPCALA.