A blind cat has developed a passion for playing the piano. They named him Stevie Wonder who is in foster care through Wood Green Animal Shelter in Godmanchester Cambridgeshire.
This 6-year-old furry musical talent was found in a garden. He likes to press on the piano keys "because the sound helps connect him to the outside world," reported Daily Mail. "When Stevie, named after the famous blind American singer and pianist, was found he was flea-ridden, suffering from worms, had a hernia in his stomach and both of his eyes were missing. Vets are unsure whether his eyes were surgically removed or he was born without them."
Beverley Street said via Daily Mail: "You wouldn't think Stevie couldn't see. He is so playful he is like a little kitten.... Stevie seems to enjoy the sound of the piano and often jumps up on my lap while I play. He has ventured onto the seat and the piano himself a few times for a little nose and a rather noisy play. Because he has no sight Stevie's other senses are so heightened - his hearing is amazing."
Stevie Wonder playing piano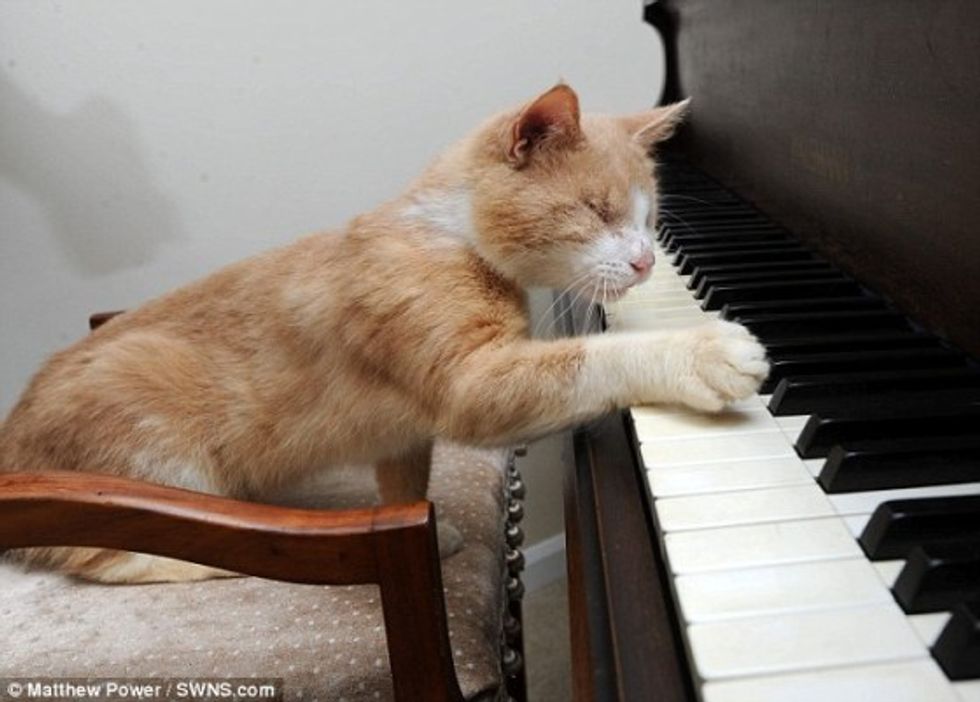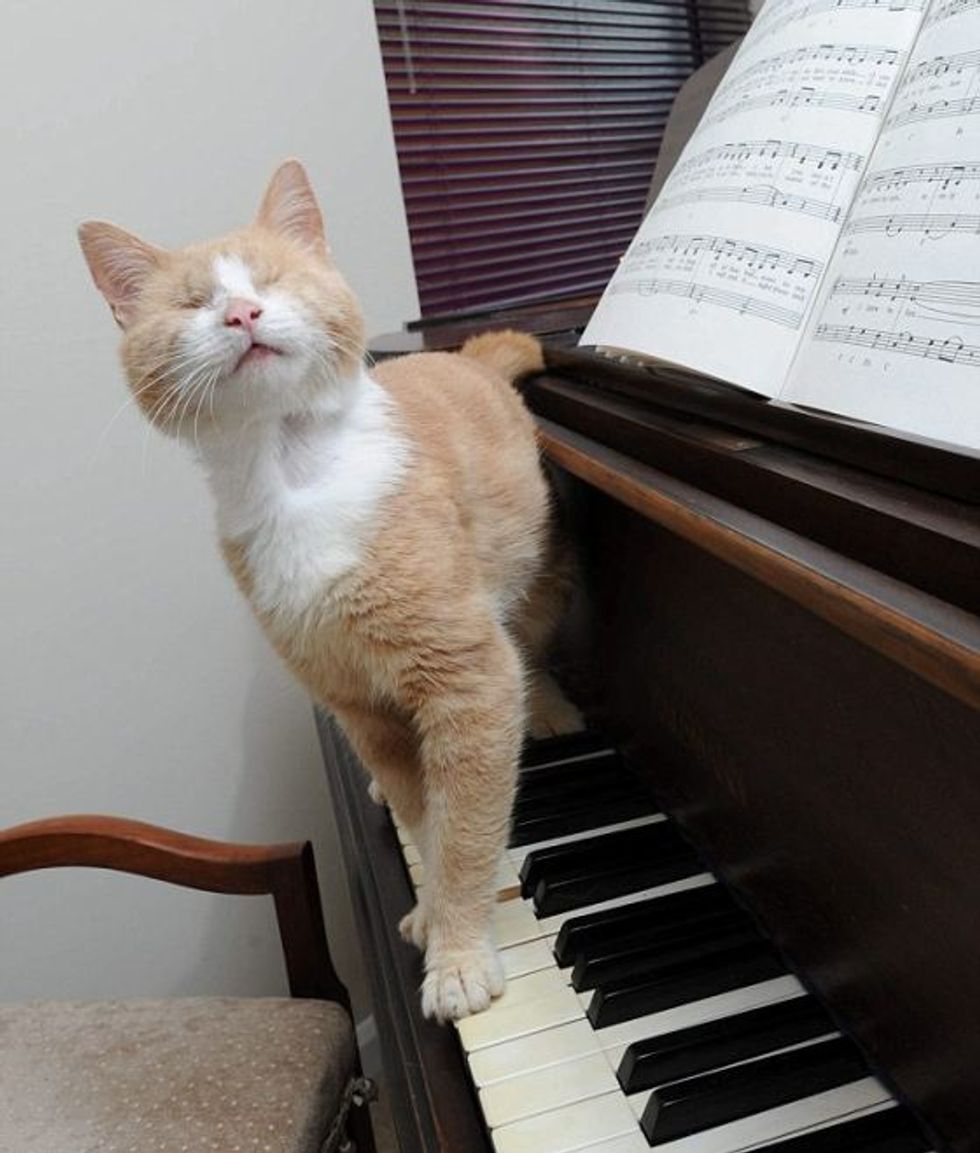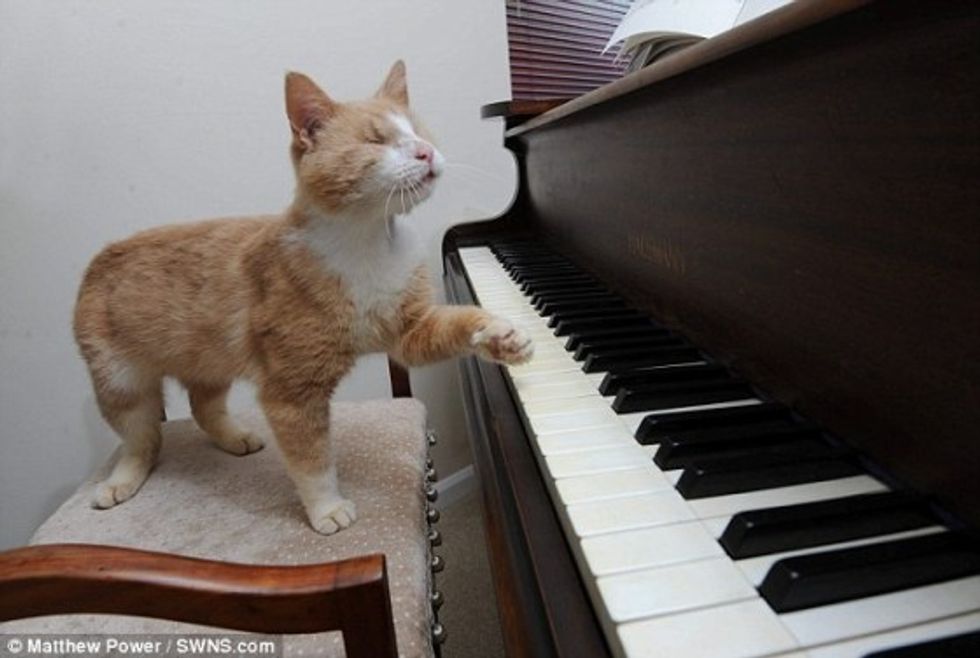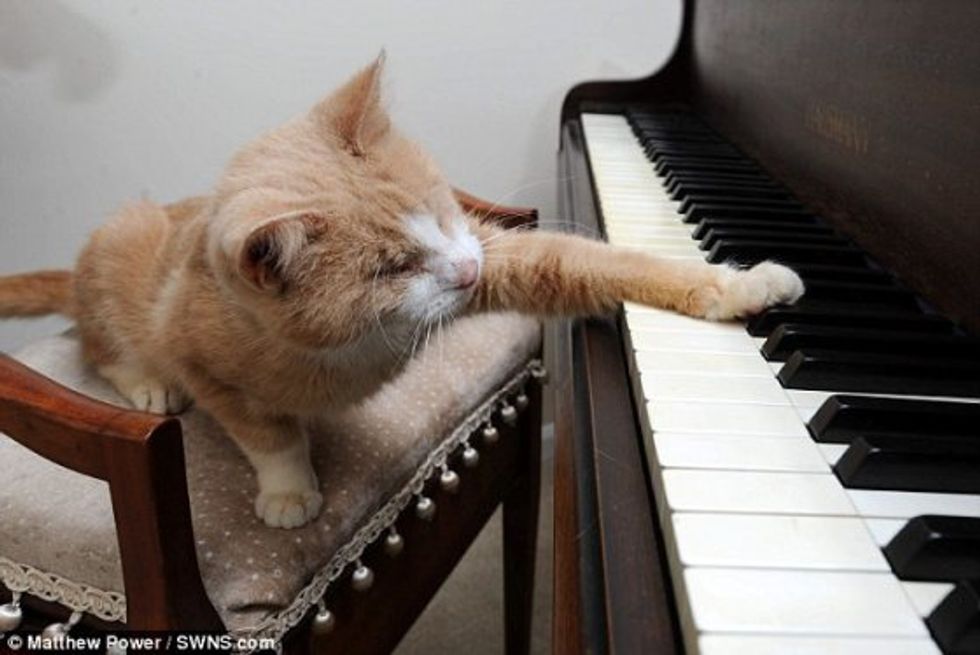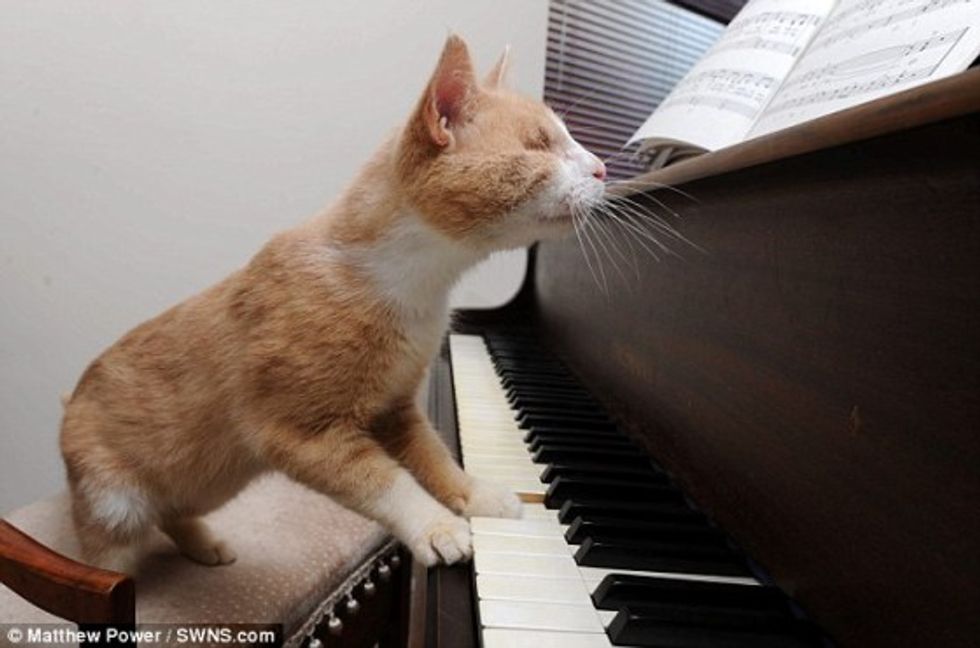 Source via Daily Mail.