A stray cat and her four babies were saved by an 11-year-old dog, and now the cat mama even lets her canine rescuer help her care for her babies.
Meet Lucy the cat!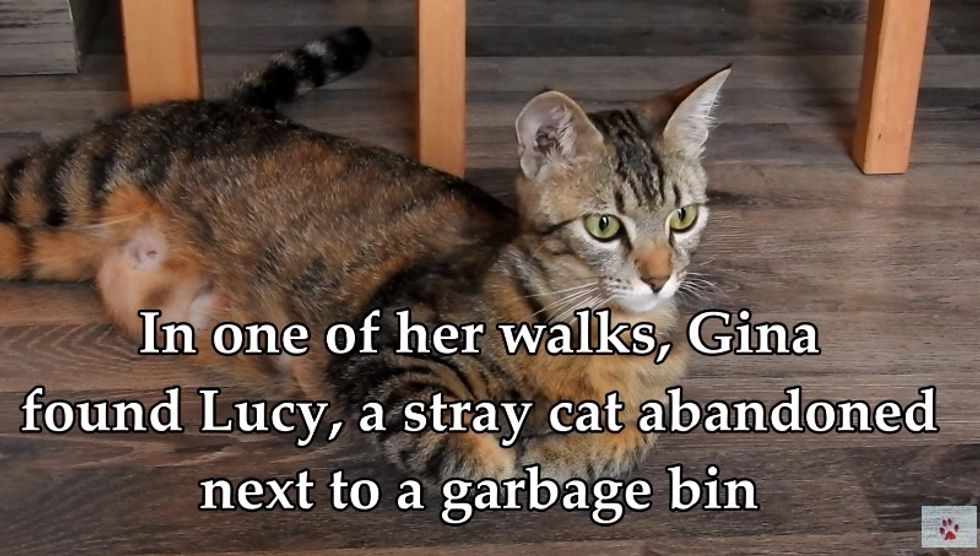 YouTube/OrphanPet Gr
Before Gina the Boxer found Lucy the cat, she had a rough start in life. She survived an abusive family and was rescued by a wonderful woman, Mary, when she was three years old.
Eight years later, they were out on a walk when Gina spotted a tabby cat next to a garbage bin along with her four kittens.
"She insisted on pulling Mary until she led her to the spot where Lucy and the kittens were," OrphanPet Gr said on YouTube.
That day Lucy and her kittens went home with Mary and Gina, and the caring senior Boxer became their loyal bodyguard, looking out for them every step of the way.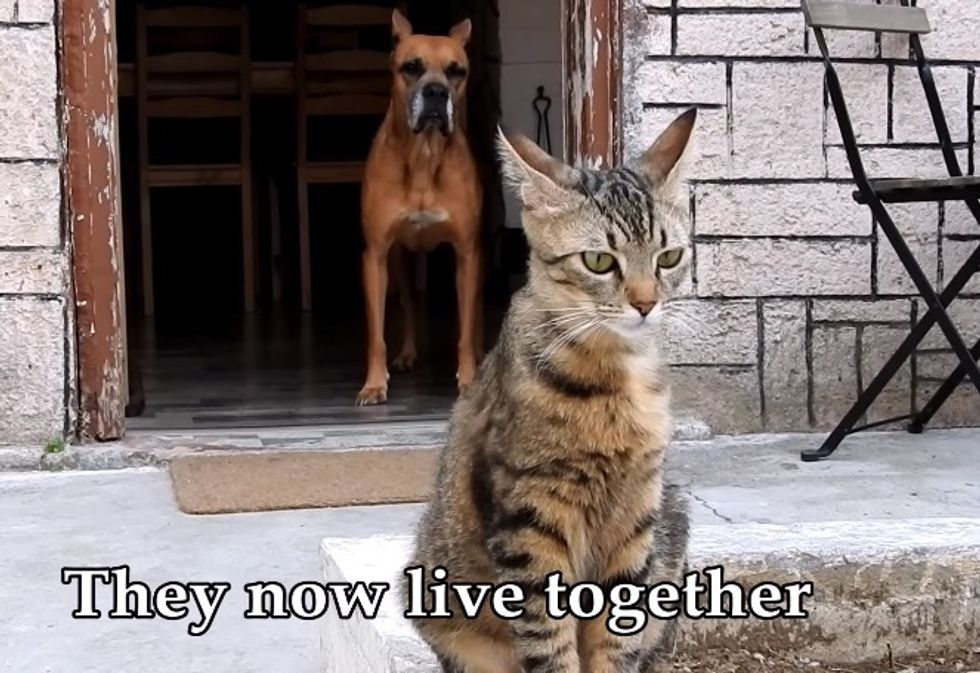 YouTube/OrphanPet Gr
After the feline family settled into their new home, Gina stayed by their side, making sure everyone was ok.
Mama Lucy feeding her very hungry babies.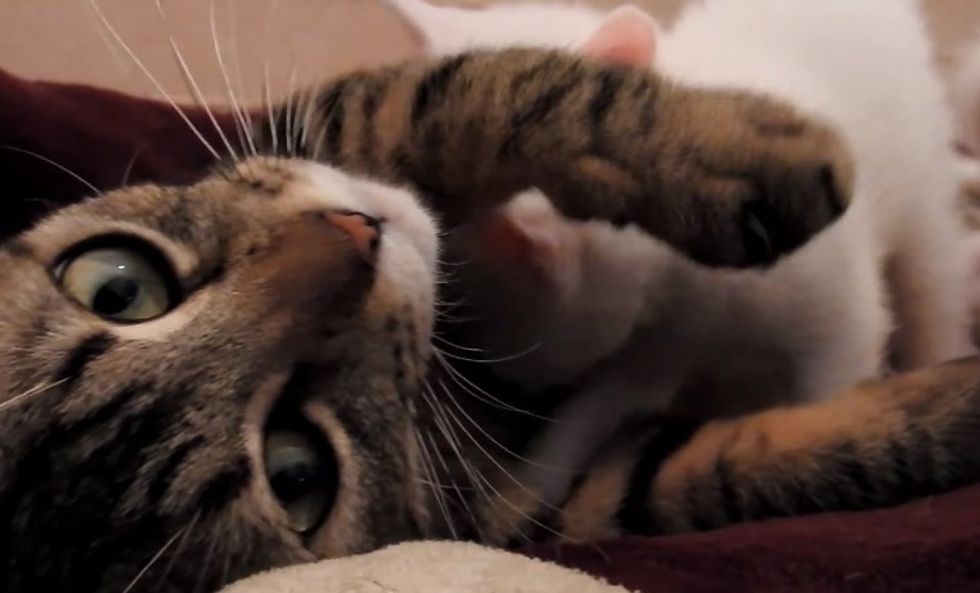 YouTube/OrphanPet Gr
Gina decided to help Lucy look after her babies, and Mama didn't mind at all. She was happy to take a break.
The kittens are all over their canine grandma, keeping her very busy.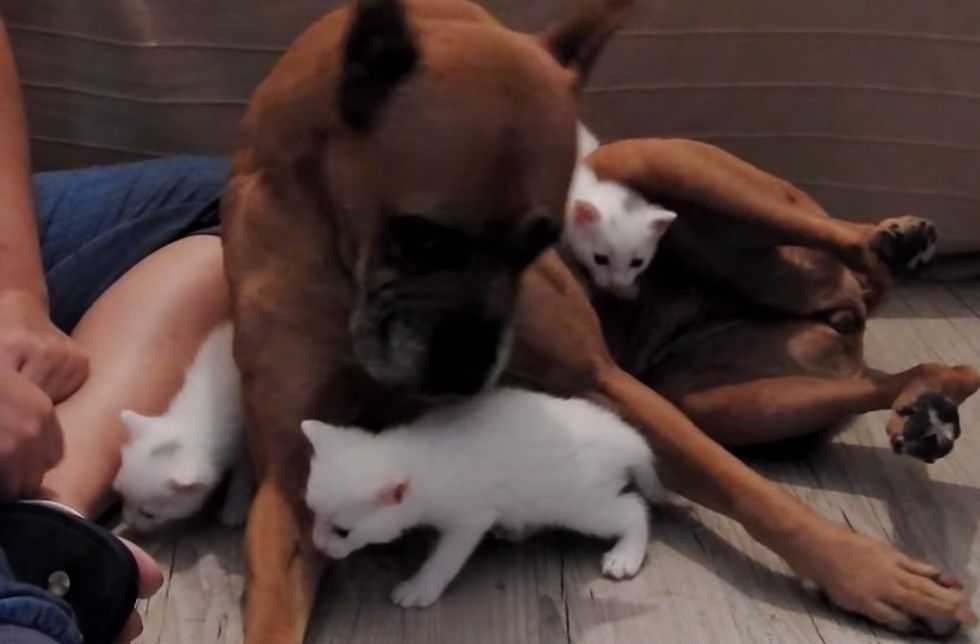 YouTube/OrphanPet Gr
Gina getting some love from one of the fur babies.
"Here's a kiss for you."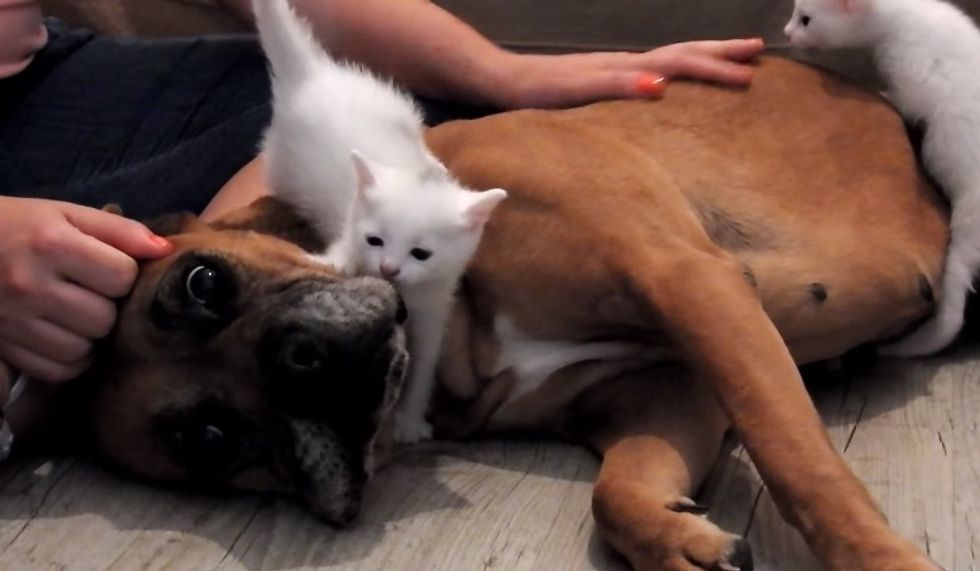 YouTube/OrphanPet Gr
Gina is very protective of her feline family. She seems to understand their needs and knows just what to give.
Mary adopted Lucy so she could be with her best friend who saved her and her kittens. "Her four kittens will be up for adoption by SCARS, once they are over two months old."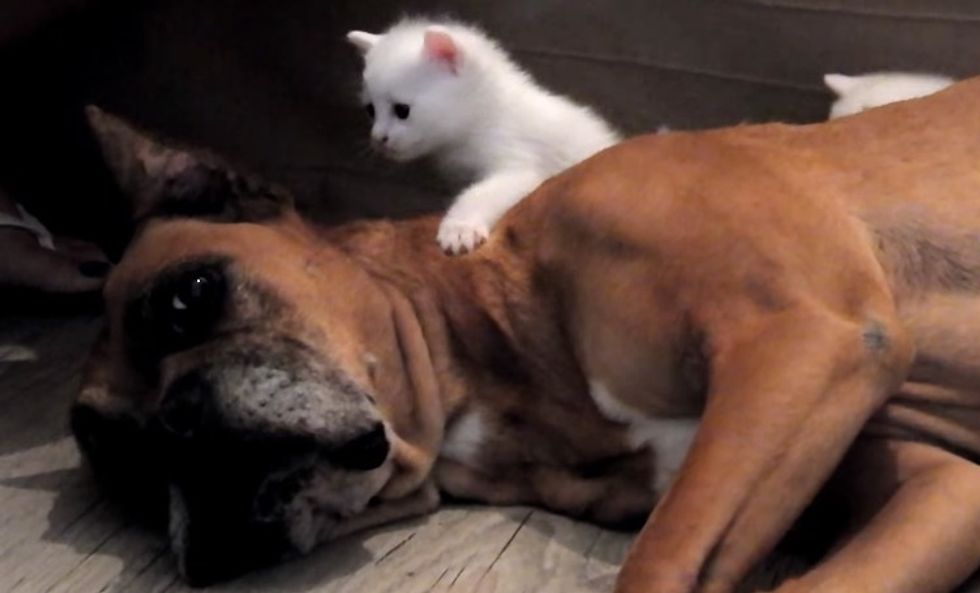 YouTube/OrphanPet Gr
Watch the story in this cute video:
Share this story with your friends. You can support their rescue efforts by visiting Second Chance Animal Rescue Society's website or Facebook page.
Related story: Husky Dog Mothers Rescue Kitten and Raises Her Like a Pup