It was a surprise delivery at Hull RSPCA. A stray cat who was just brought to the shelter gave birth to a litter of three fuzzy little kittens in a box in front of the reception just seconds after arriving.
Stray cat mama Nina was abandoned and found by a man from his shed.
"A man came in carrying a dilapidated old box and said he had brought in two cats from his shed. I opened the box and saw the mum, the dad and half a kitten. I couldn't really do anything except leave her in the box. We took the male cat out in case he was upset… Later, in a cage, she gave birth to two more kittens. It was a bit of a shock," said Receptionist Amanda Nightingale via Hull Daily Mail.
The kittens and the parent cats are getting ready for adoption. They thought they brought in two cats, but it ended up being five.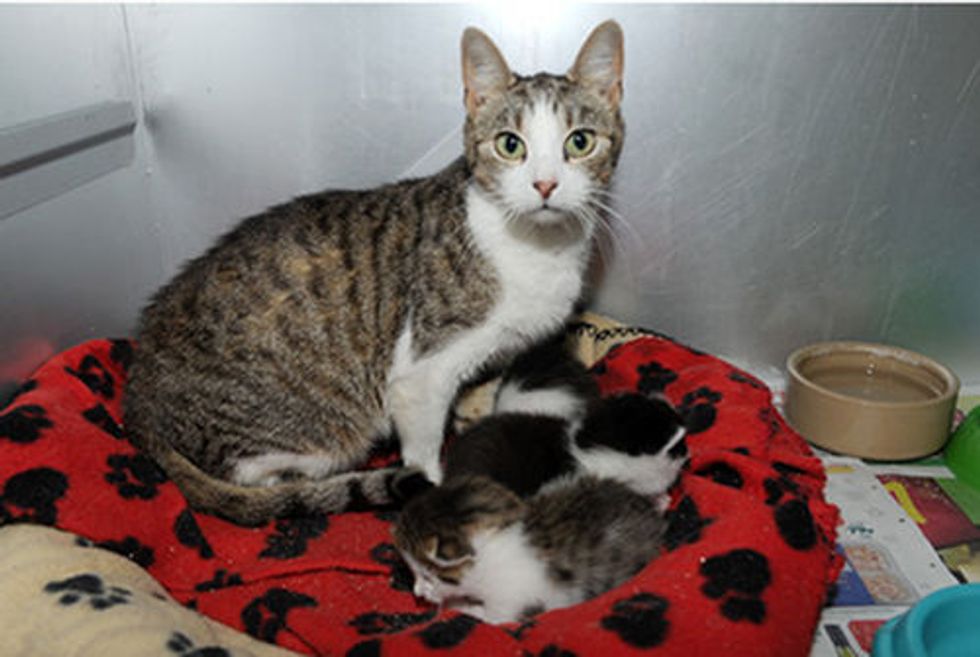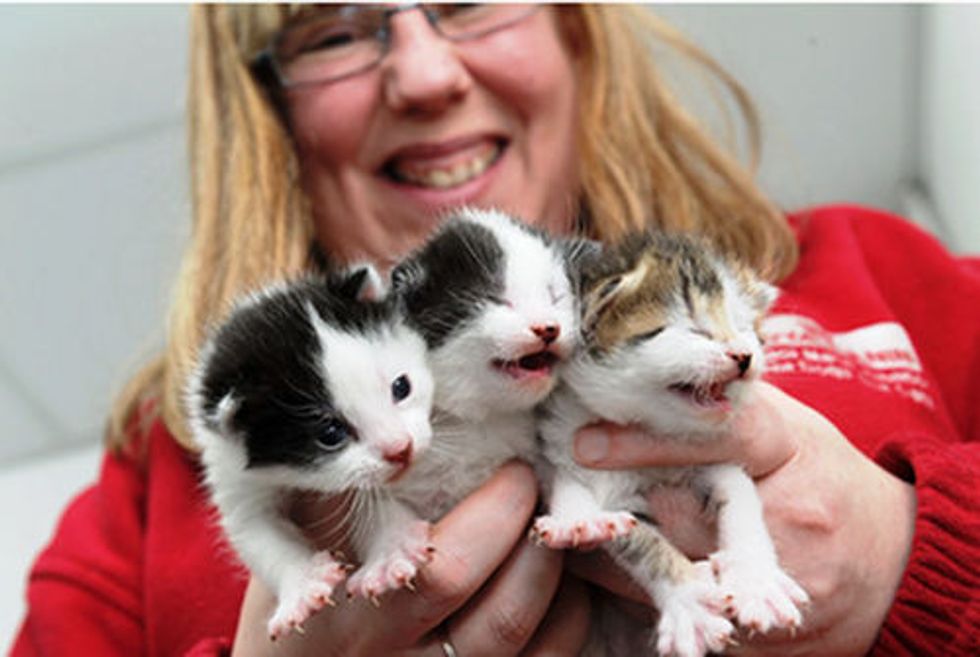 Photos via Hull Daily Mail.