This stray cat who lives in the IBM offices in Buenos Aires, Argentina, just received his very own badge, which makes him an official IBM cat.
Clashloudly from reddit wrote: "He's a stray cat, but very well taken care of by the employees.... He practically lives at the cafeteria, and gets fed, given water, and sometimes even brushed regularly. He also gets petted all the time, and loves it. And he has all his shots. He's as happy as he can be."
The IBM employees thought he was part of the corporation, so made him his very own badge.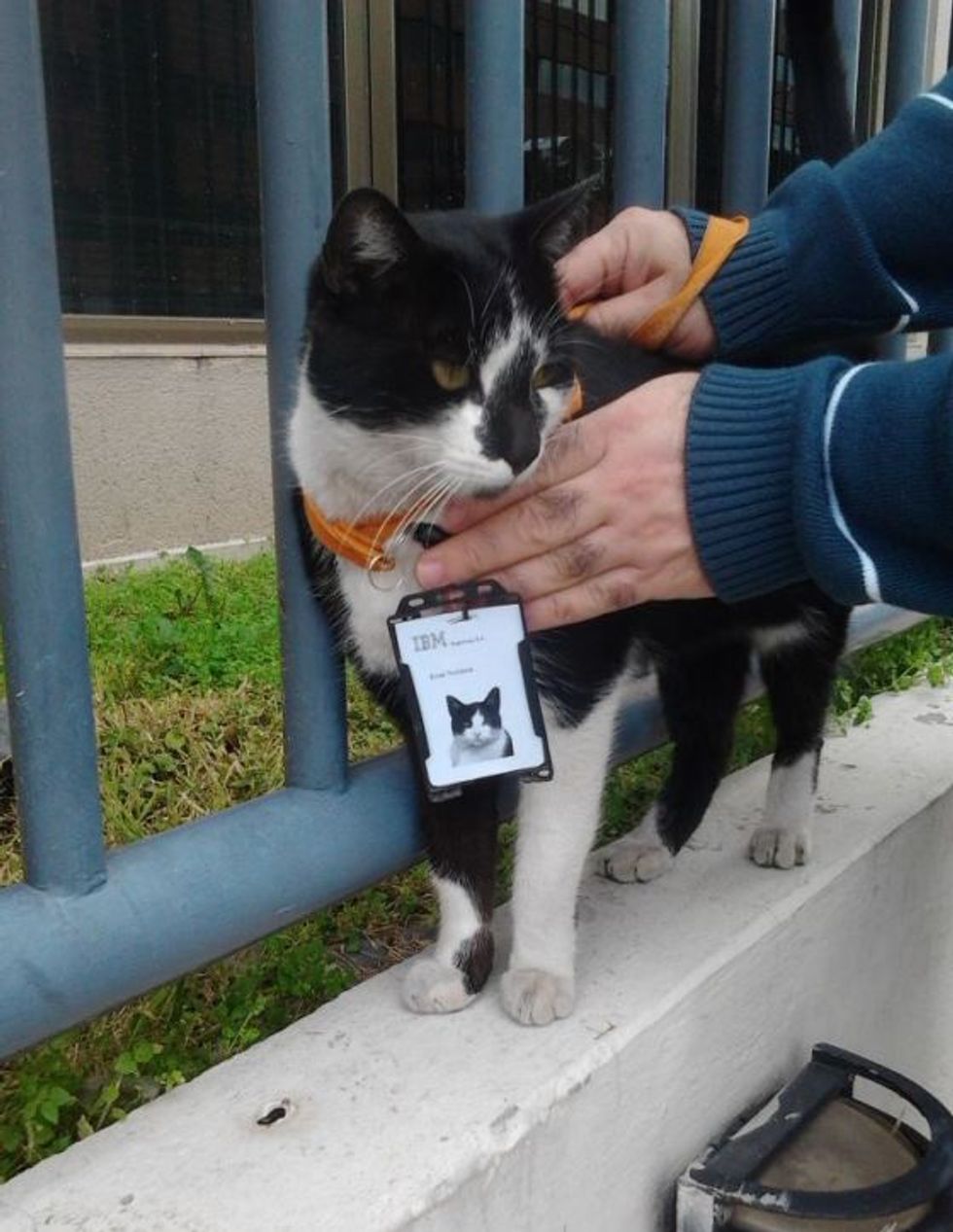 Edit: According to Clashloudly: "there was a mix-up at corporate and he got a different cat's badge.... However, don't worry about him not getting past security with that badge! He's always had free access."
Photo by Clashloudly via reddit