A stray cat wandered up to a Texas man, asking for food and shelter. He took her in and a few weeks later, she gave birth to a litter of five tinny nuggets.
Meet Mama and her babies!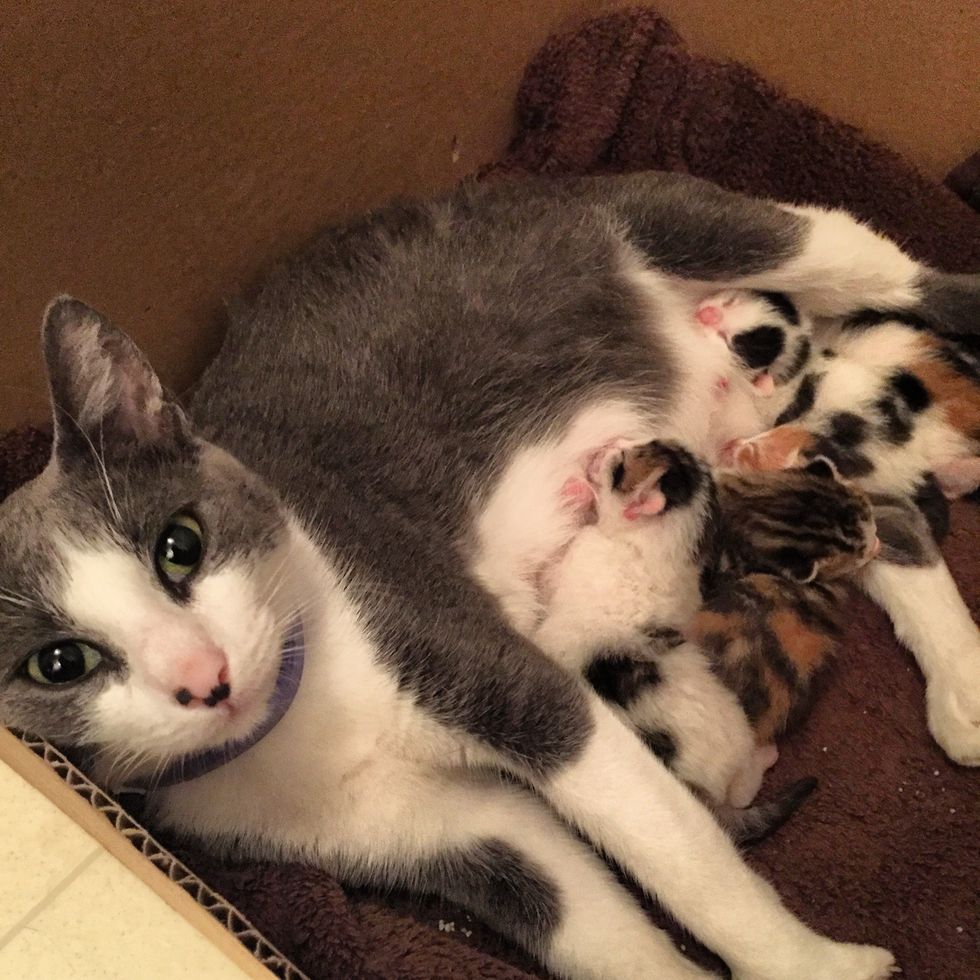 imgur/Eeksy
This friendly neighborhood cat showed up outside a man's house back in July. He gave her some wet food, and she decided to move right in.
Perhaps the cat could sense that the guy had a soft spot for animals. From that day on, he became her designated can opener and the kitty got a comfortable and warm place to stay.
Soon they noticed her growing belly and realized that they weren't just feeding one cat. When it was early August, the sweet kitty gave birth to five adorable furballs who got to start their lives in a safe, cozy home with loving humans around them.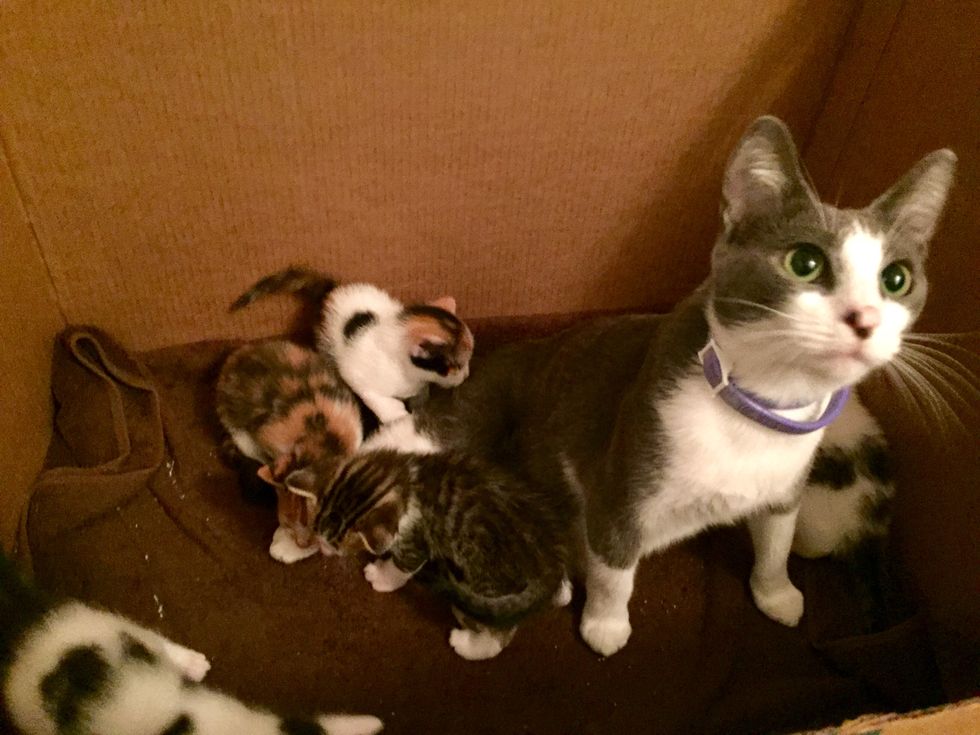 imgur/Eeksy
Mama is very protective of her babies, but allows her humans to help look after them while she takes a break. The guy's sister, who lives nearby, came to offer some help.
"I put a couple kittens on my lap and Mama Cat jumped up for her share of the head scratches. While she was up there, the kittens kept trying to nurse. As a nursing mom, I feel for this mama cat," imgur user Eeksy said.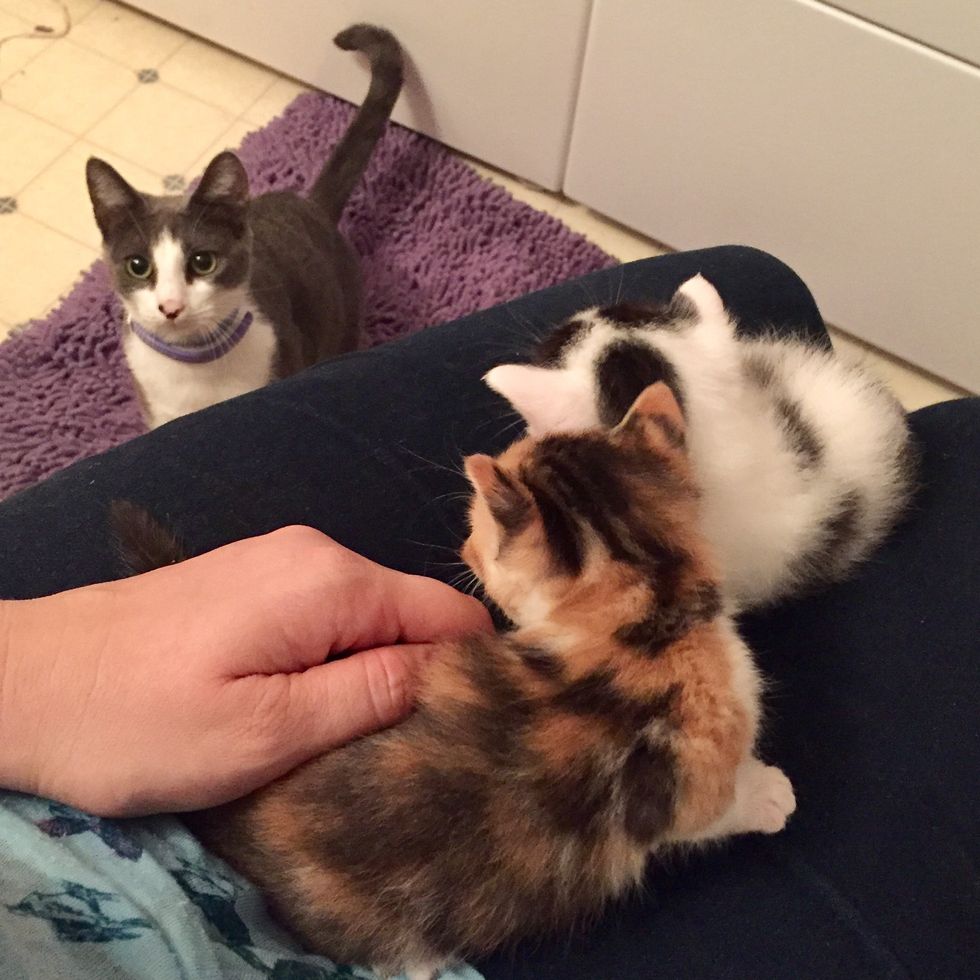 imgur/Eeksy
"She's the sweetest thing! I hope the kittens have her temperament."
Mama Cat works tirelessly nursing and caring for her kittens around the clock. No matter how much the little ones try to resist baths, mama makes sure every baby stays clean and groomed.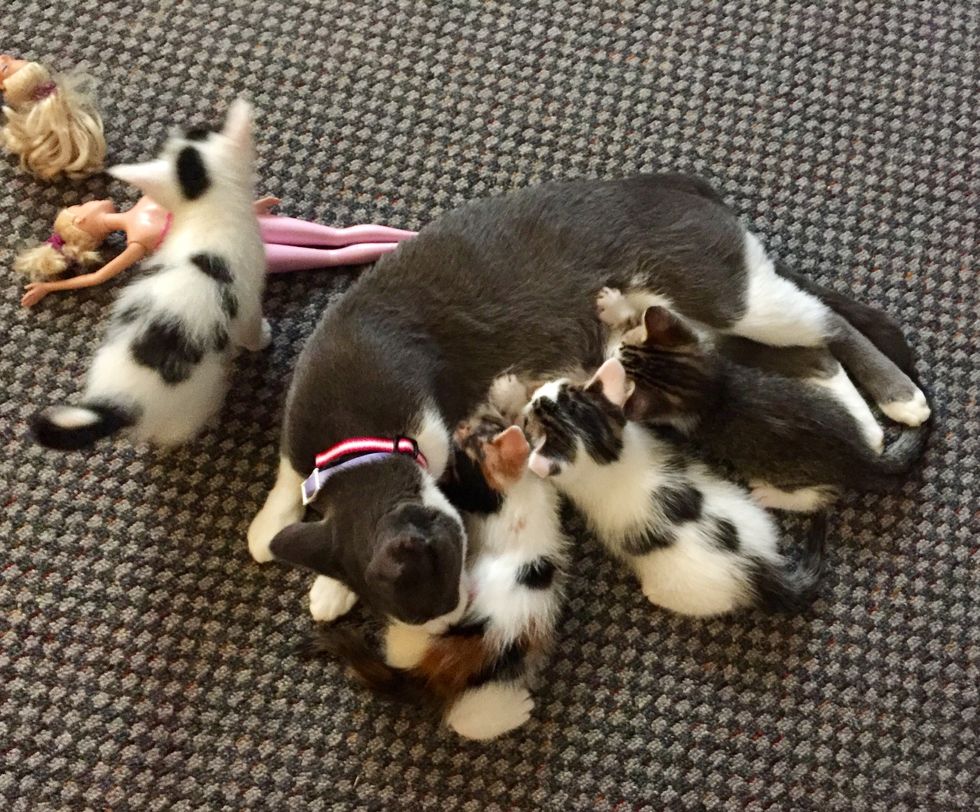 Bathing her babies during meal time.imgur/Eeksy
The family will have all the kittens and Mama spayed and neutered and adopted to good homes once they are big enough. However, Mama has already found her forever home where she is.
"She has the best temperament. That's part of why my brother adopted her; she is super chill and sweet."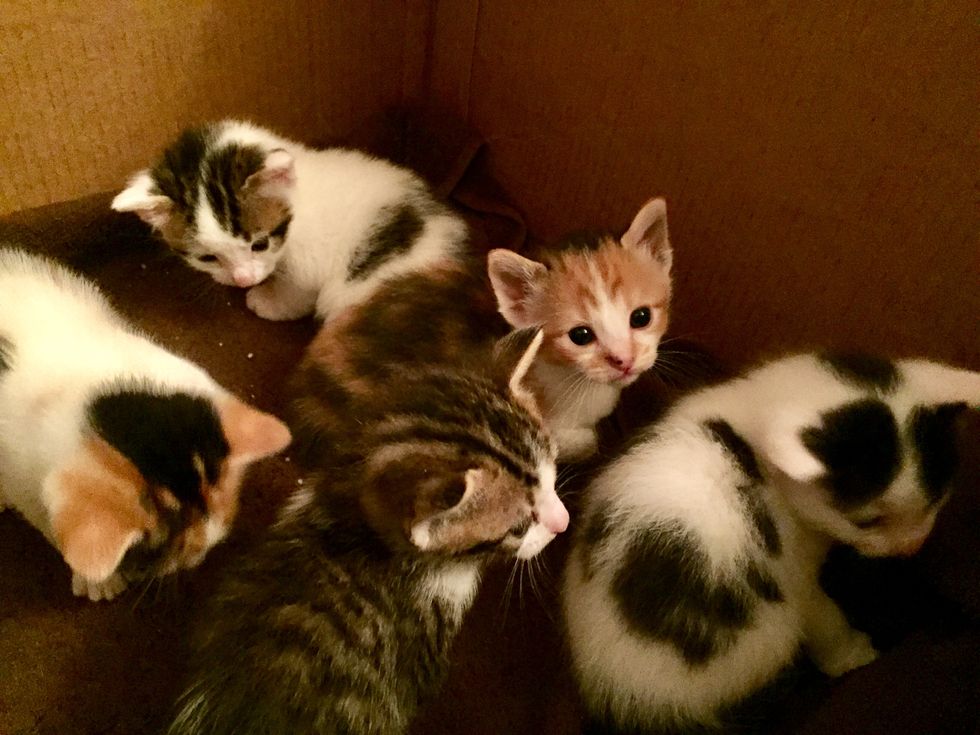 imgur/Eeksy
The sister and her husband fell in love with this tiny calico, Ruby and her brother Jasper. They decided to adopt them together so they could have a buddy to play with.
The calico girl likes to stare at her human mom whenever she's around--already a supurrvisor.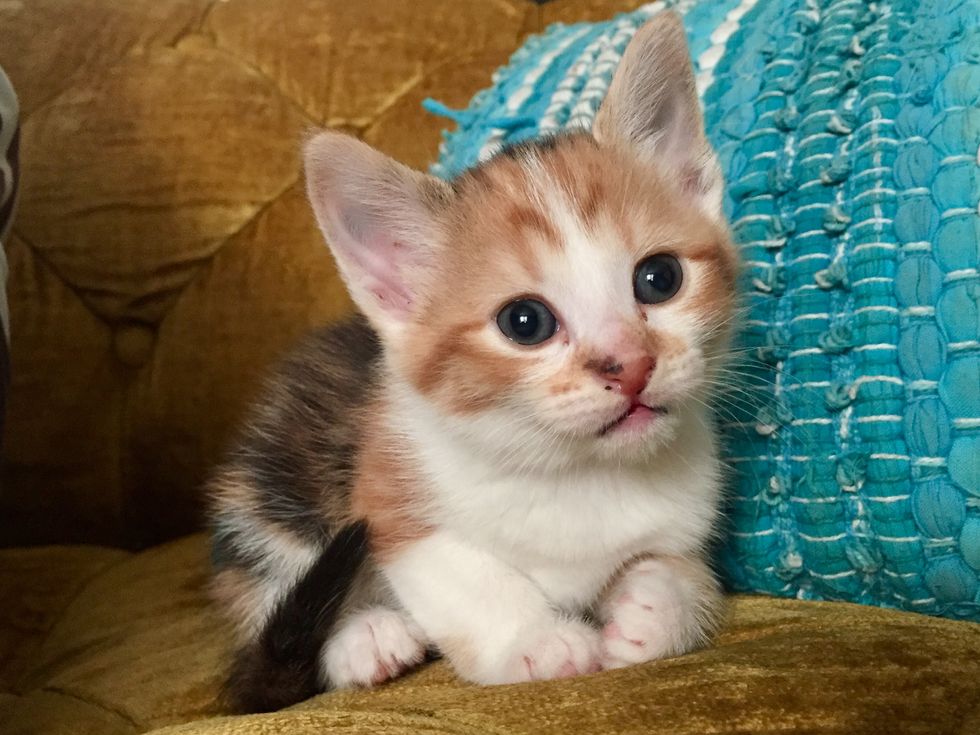 imgur/Eeksy
The kitties have grown by leaps and bounds and are cute as buttons!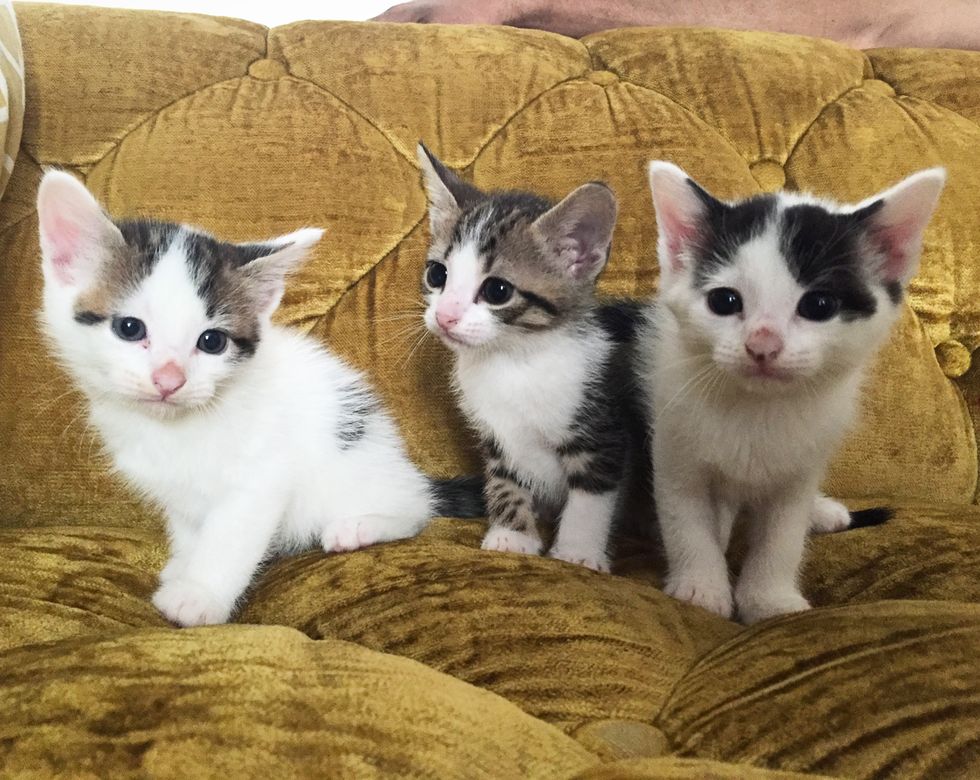 imgur/Eeksy
Ruby and Jasper just recently moved into their new home!
"They are a lot more at ease with their surroundings now, and everyone is doing well."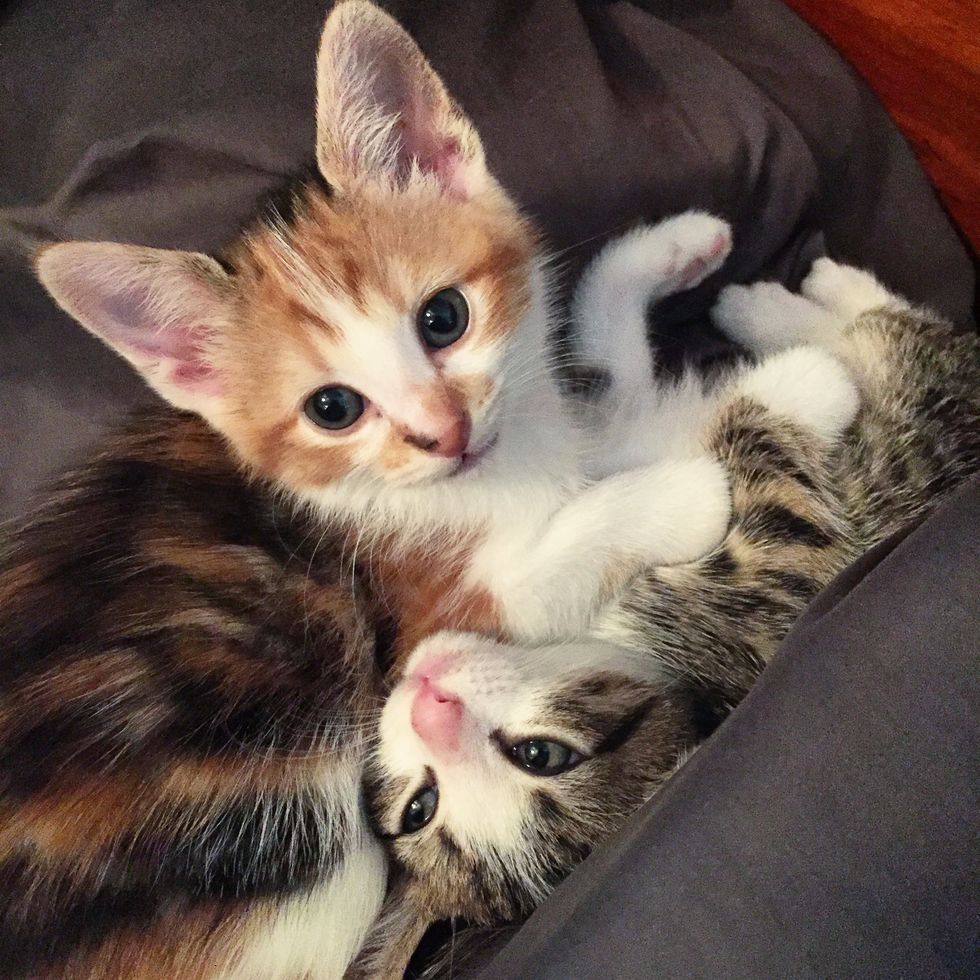 imgur/Eeksy
Clever Mama Cat chose the purrfect family to help her raise her babies, and now everyone is getting a happy ending and a loving home.
Getting some love and cuddles from their human dad.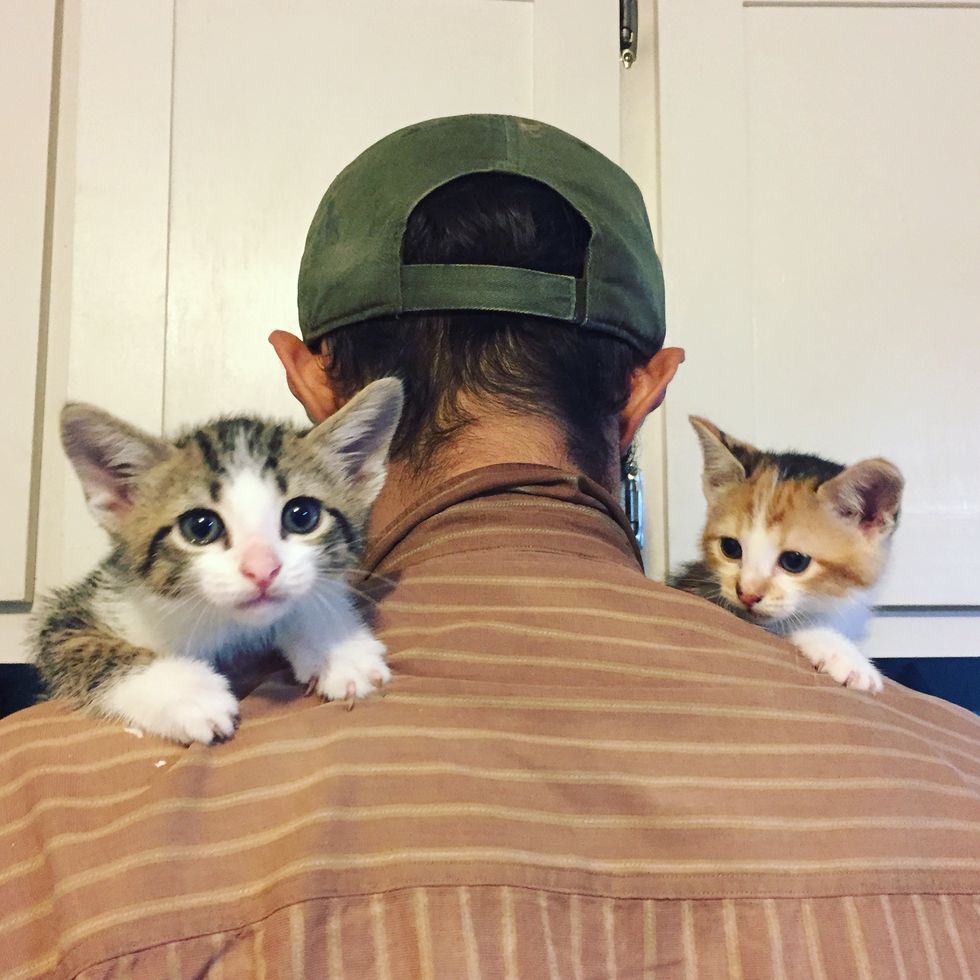 imgur/Eeksy
Share this story with your friends. (More info: imgur)
Related story: Stray Cat Followed Kind Woman Home, 2 Hours Later, She Brought Her the Cutest Gifts