A stray cat mama came to the shelter with her six babies. Right away, the staff saw something very unusual about her kittens.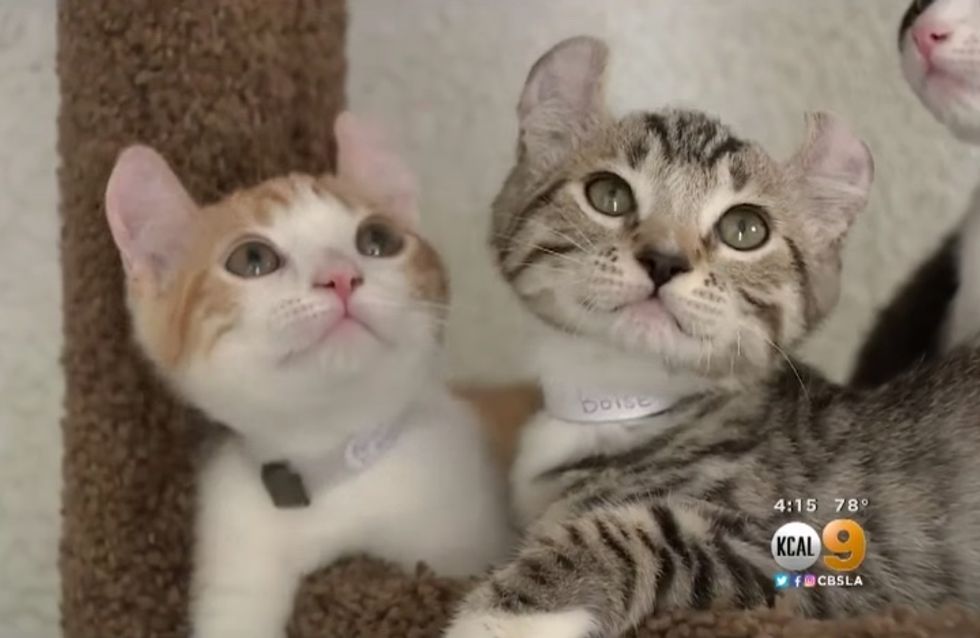 YouTube/CBS Los Angeles
A calico cat mom and her six kittens were turned up at the SPCA LA shelter. The sweet mama has a litter of very unusual babies - something the shelter has never seen before.
"This is the strangest bunch we've ever seen - and after 140 years, we'd thought we'd seen it all," Madeline Bernstein, spcaLA President, was quoted as saying in a press release sent to Love Meow.
The mama cat, affectionately named Mrs. Hemingway, is a beautiful calico with extra toes on her paws, but her kittens have more than just extra digits like their mom - most of them were born with ears, which curl back.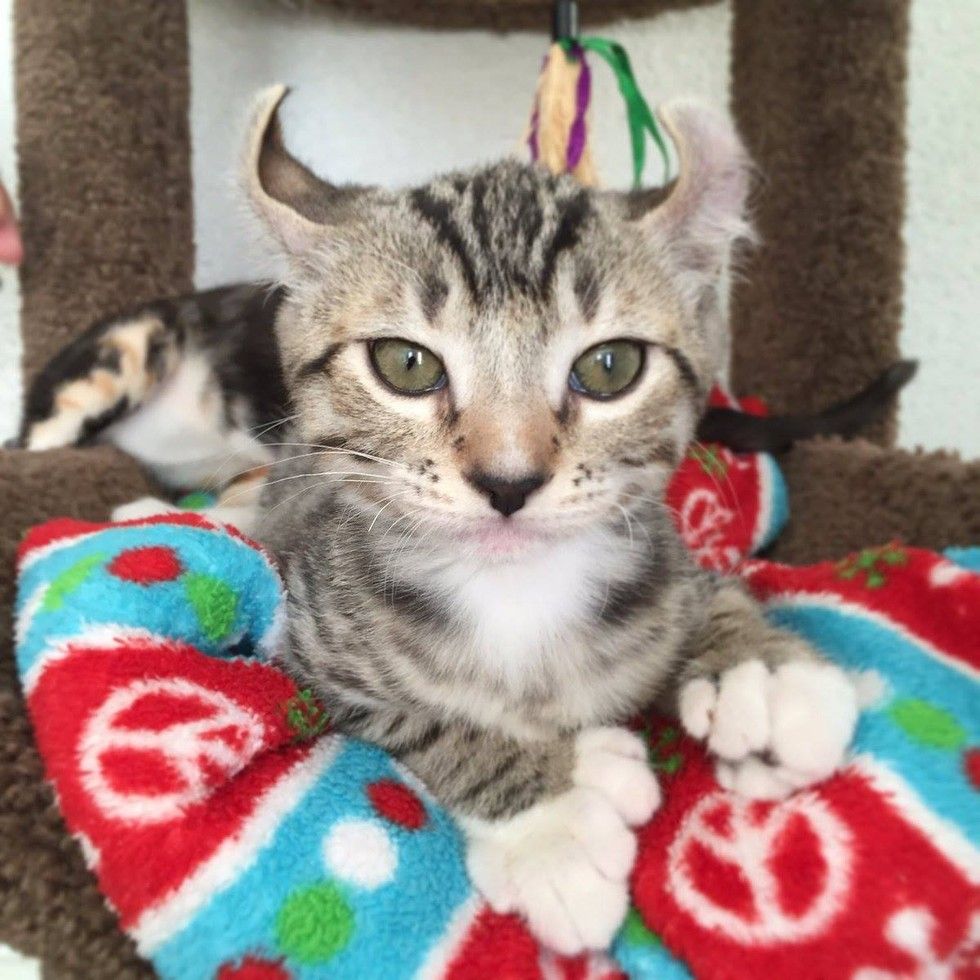 Courtesy: spcaLA
The combination of Polydactyl (extra toes) and American Curl makes these fur babies extremely rare and quite special.
"The kittens were about 1-2 weeks old," Ana Bustilloz of spcaLA told Love Meow. "They lived in foster care, with regular vet checks until they were old enough for adoption."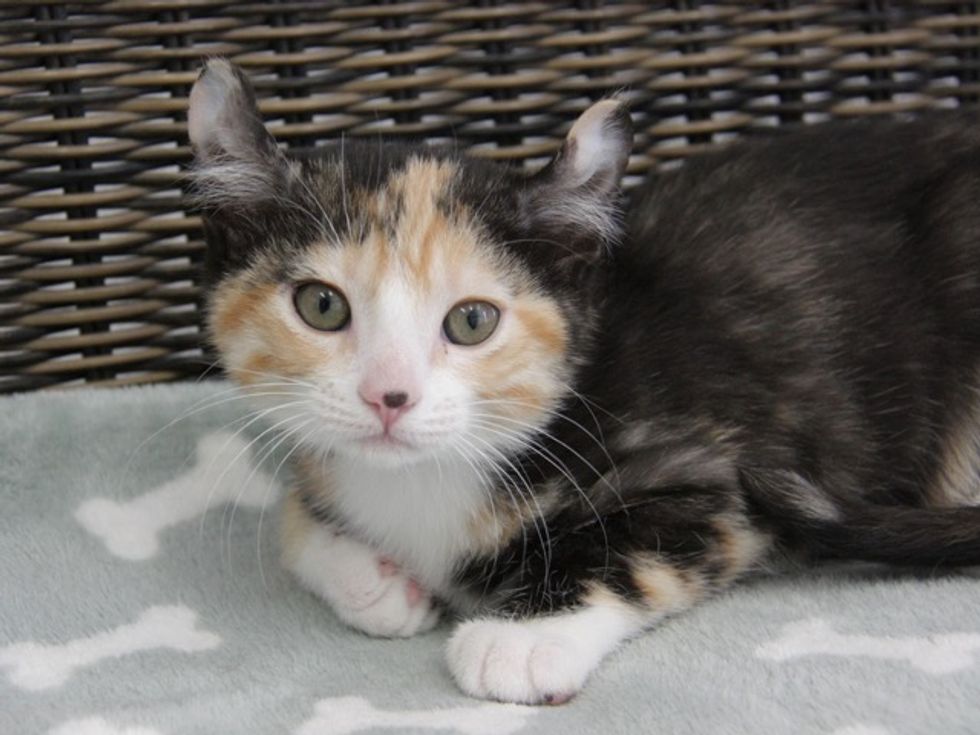 Courtesy: spcaLA
This kitten looks like a copy of her mama. She has a pair of straight ears and extra toes.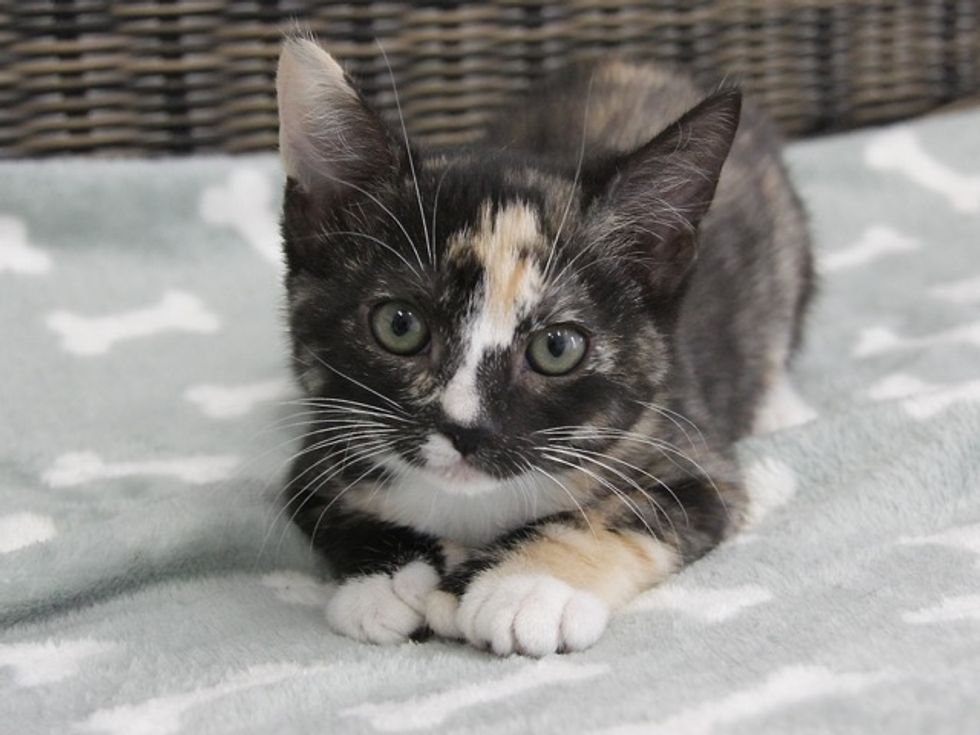 Courtesy: spcaLA
No one knows what their father looks like, but it's likely that he has some American Curl gene in him.

Courtesy: spcaLA
This ginger boy has both extra digits on his big mittens and adorable ears that make him look like he could fly.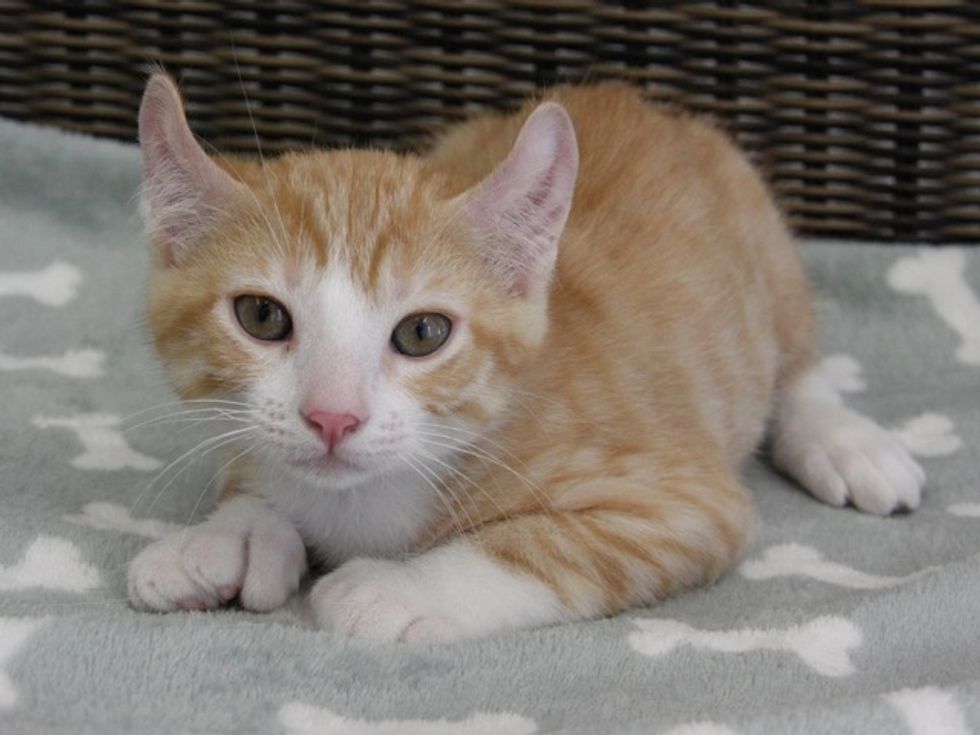 Courtesy: spcaLA
The Polydactyl American Curl kittens and their mama are now looking for their forever loving homes.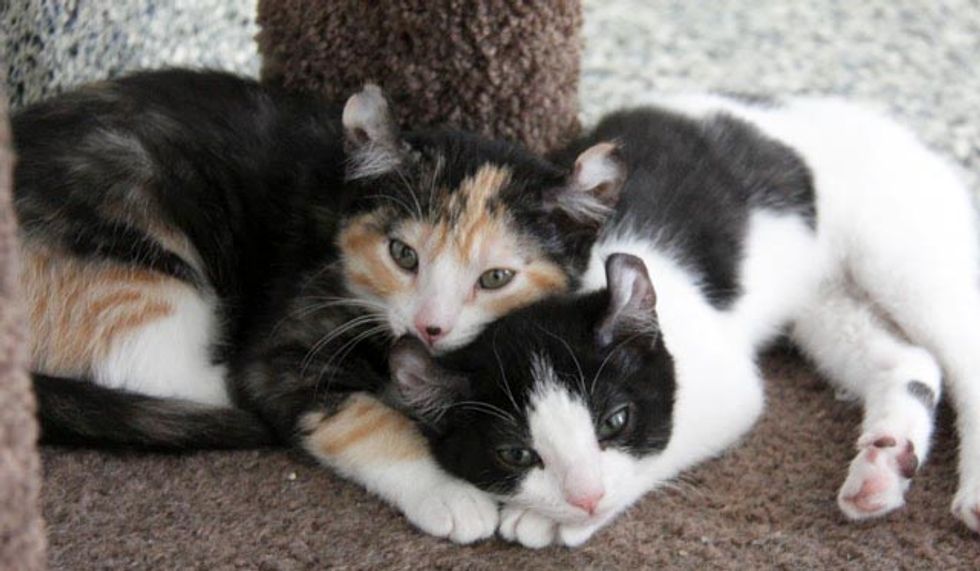 Courtesy: spcaLA
Mama, Mrs. Hemingway, was named after the famous author Ernest Hemingway who kept dozens of polydactyl cats at his home in Key West, Florida.

"She is mum on the identity of the father. All she will say is he was 'a great listener.'"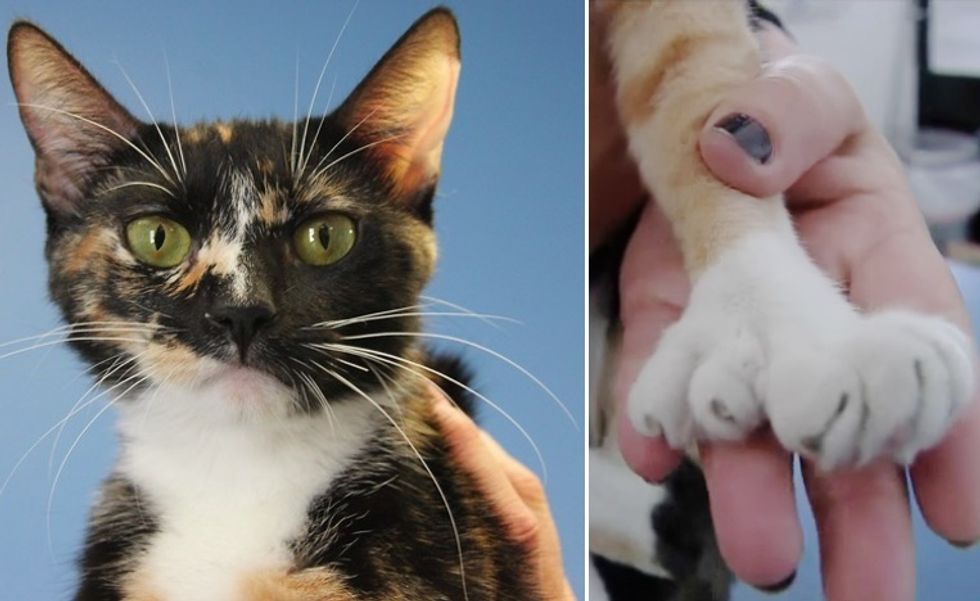 spcaLA (left), CBS Los Angeles (right)
"Nature is a wonder," Bustilloz said.
Share this story with your friends.
spcaLA has found homes for 642 cats and kittens this summer, with 200 currently in adoptions waiting for homes. If you are interested in adopting, you can visit their website or Facebook page.

Related story: Rare Shelter Cat Found with an Extra Pair of Ears