A tiny kitten was found drenched in a drum of motor oil at a work place. The workers there got her out of the drum as soon as they heard the kitten in distress.
Meet Sila the cat!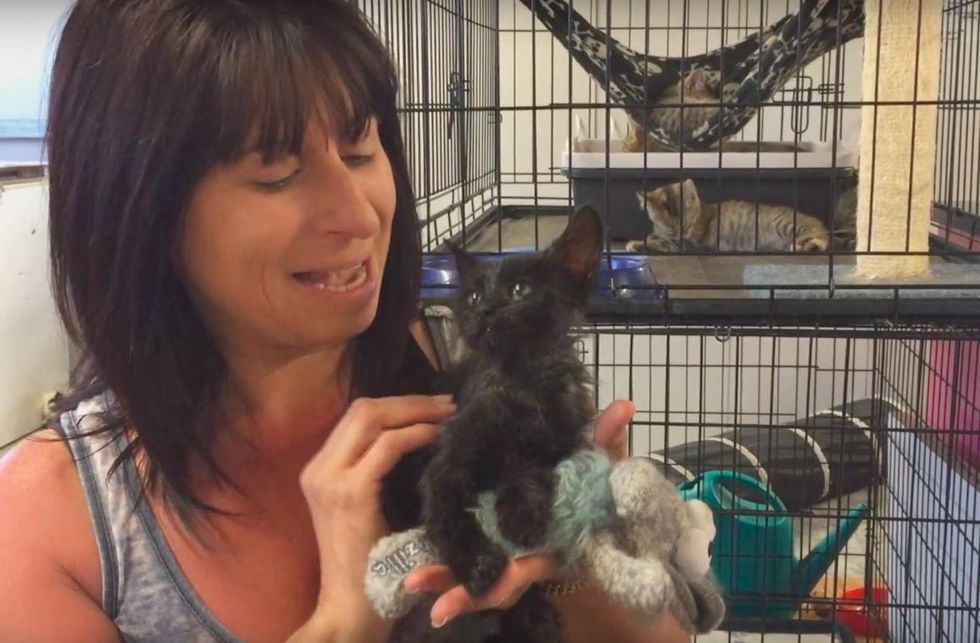 Photo: Just Cats Tasmania
The tiny stray kitten somehow found her way into a work place and ended up falling into a barrel.
"(She) was found in a barrel of motor engine oil - not sure how long she was in there for - we believe she fell in as the staff members at a work place found her," Just Cats shares with Love Meow.
The eight week old kitten was drenched in used oil, and the staff tried everything they could to wipe off the thick substance, but the kitten was very weak and in need of a lot of help.
They called Just Cats, a rescue group in Longford, Tasmania, for help. A volunteer rushed to pick up the kitten.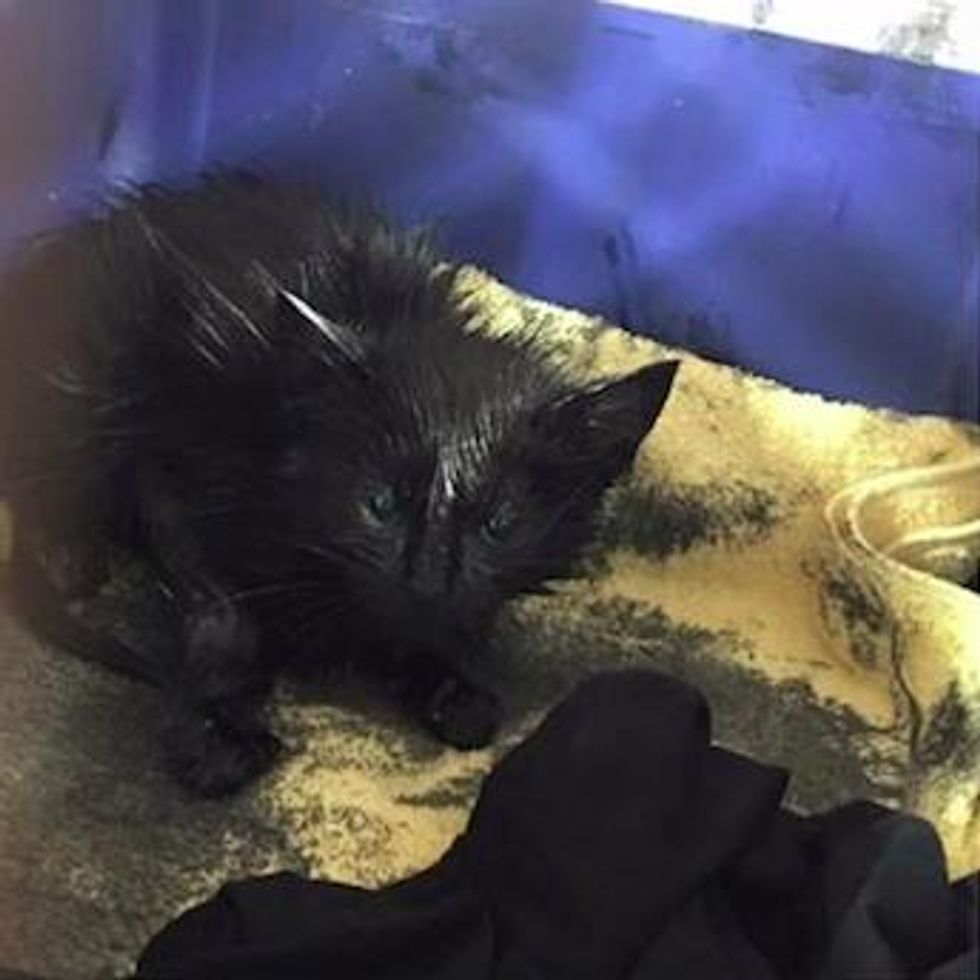 Photo: Just Cats Tasmania
They weren't sure if the little kitten would pull through the night as she had ingested some oil that needed to be taken out of her system.
"I placed her on a heat pack wrapped up in a blanket. Hours later I was amazed to find her responsive, her eyes moved to follow me and she was able to meow."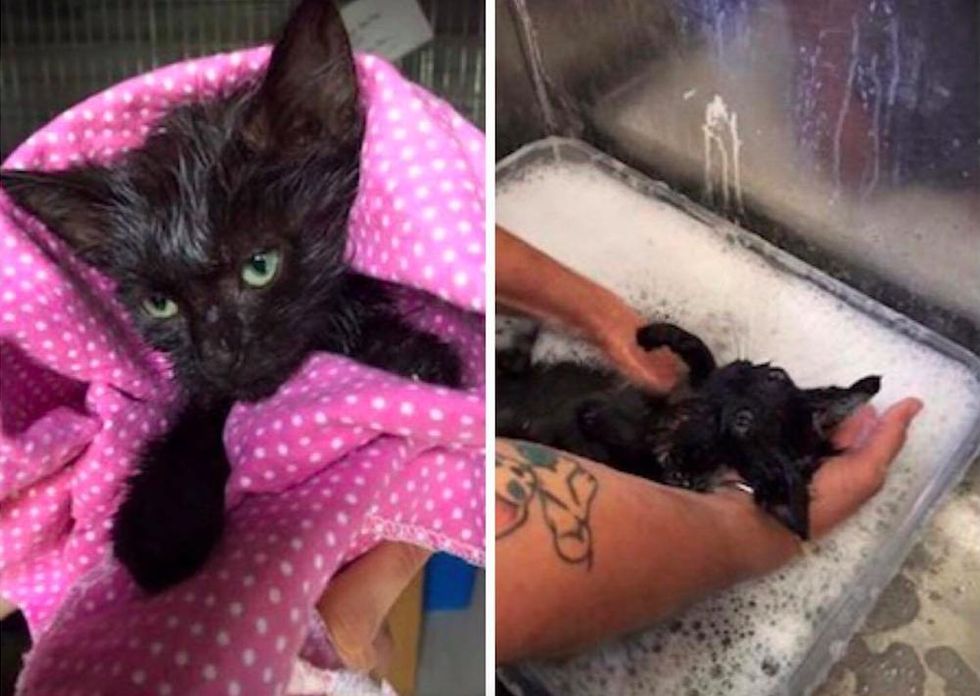 Photo: Just Cats Tasmania
They gave her a warm sub fluid injection and a vitamin B shot and left her for another hour.
The kitten bounced back!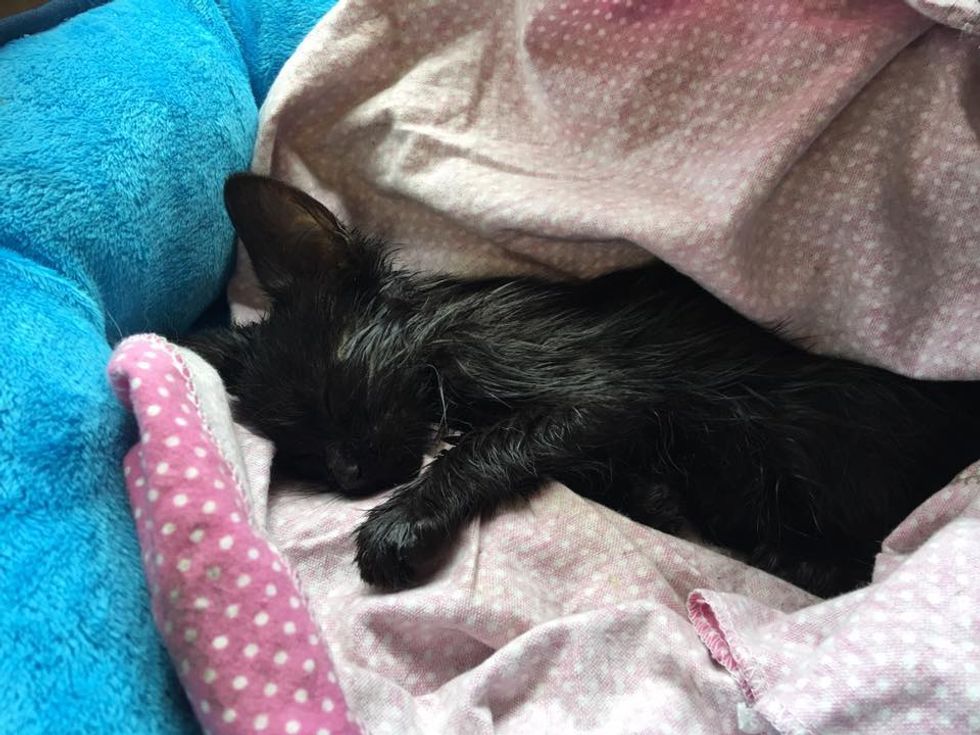 Photo: Just Cats Tasmania
"Sila which is Slovakian for strength is what we have chosen," Rachel Beech of Just Cats said.
"She has a nice strong name she'll have the entire universe thinking of her and sending positive vibes her way."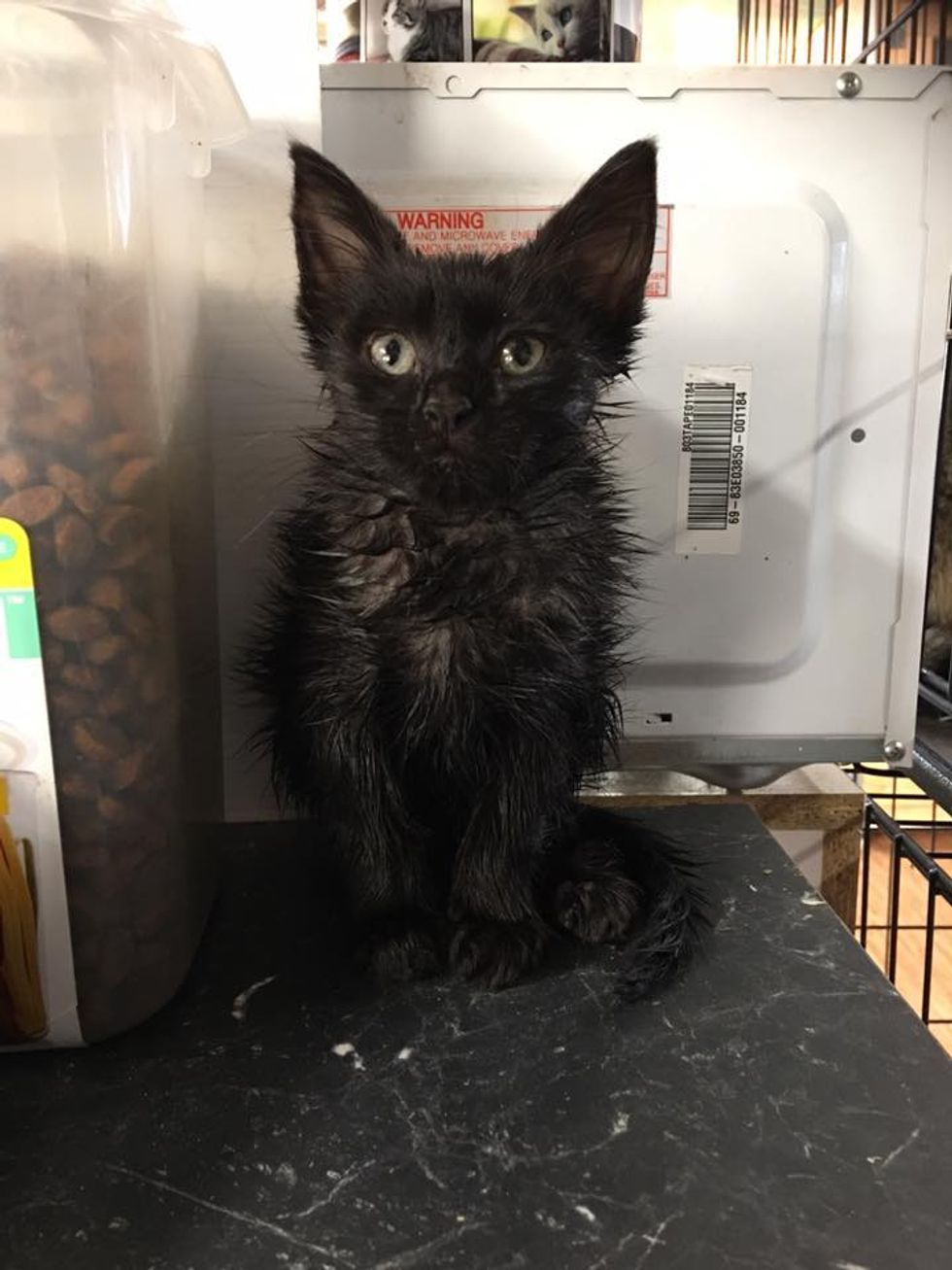 Rachel Beech
Sila has amazing determination for life. She has so much strength to continue this journey.

Watch the video:
Making biscuits at her foster home. Little Sila can't wait for a place to call her own.
Share this story with your friends. Follow Sila's updates at Just Cats on Facebook.
Related story: Girl Bursts In Tears When She Meets Kitten Who Looks Like Her Best Friend That Passed Away