Jessica and her co-worker heard meowing when it was raining outside their office. They decided to investigate. What they found was a tiny kitten, drenched in rain water, crying for love.
Meet Noq the kitty!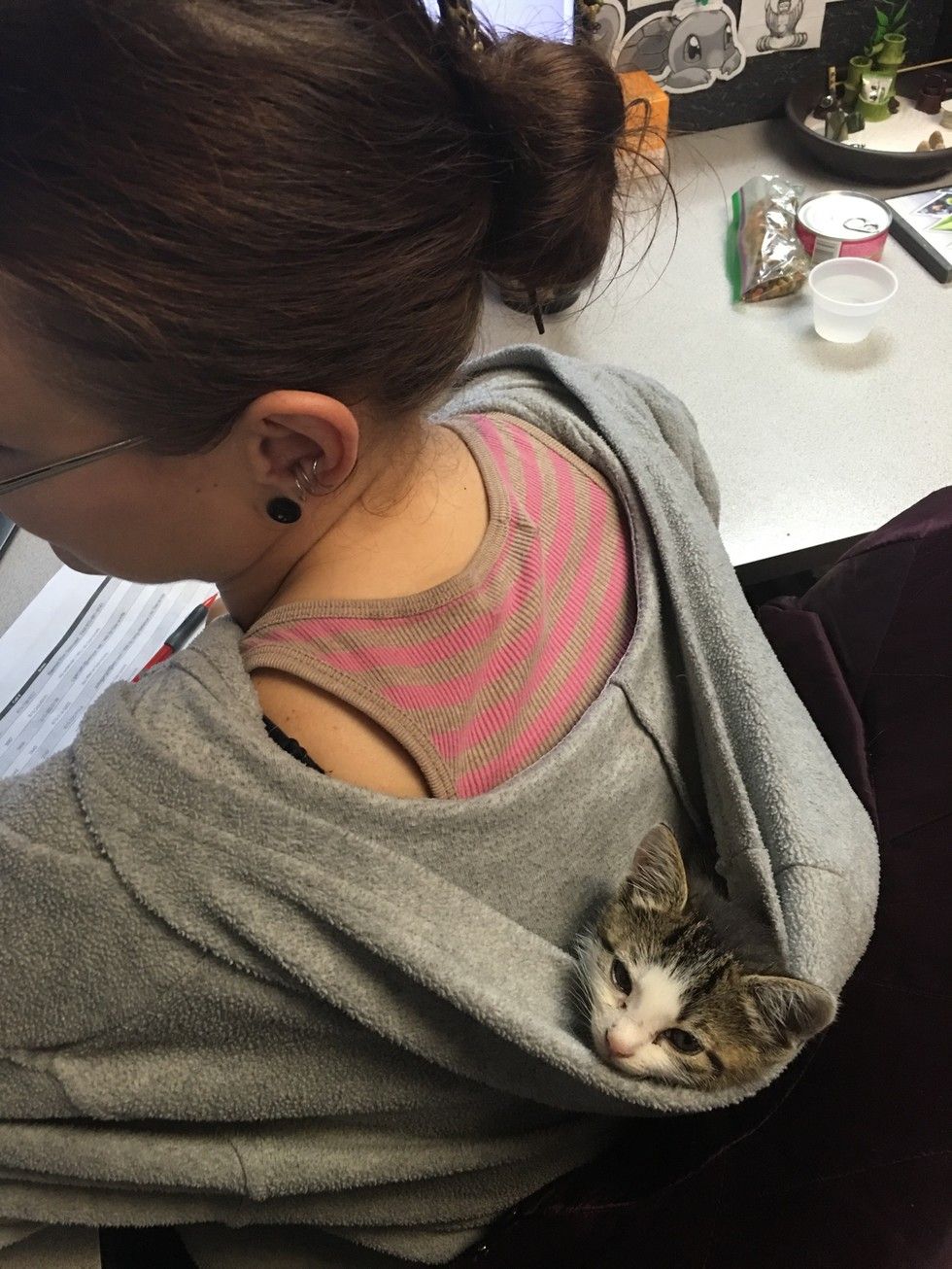 Courtesy: Jessica
"She was found with one other kitten by the fence at work. It was raining, so my co-worker grabbed one and went to get a towel to come get the other. By the time she came back out, the other one was gone," Jessica told Love Meow.
They saw a larger cat in the back area by their warehouse a few days ago and believe that may be the mom. "We have been keeping an eye out for them."
Once they are able to trap the mama and the other kitten, Jessica's "co-worker is willing to take in the other kitten and get momma into the local Spay/Neuter/Return feral cat program."
It was raining that day, and the kitten was wet and cold when they found her. They dried her up with a towel, gave her food, water and treats.
The little fur buddy found a warm place to snuggle and sleep in.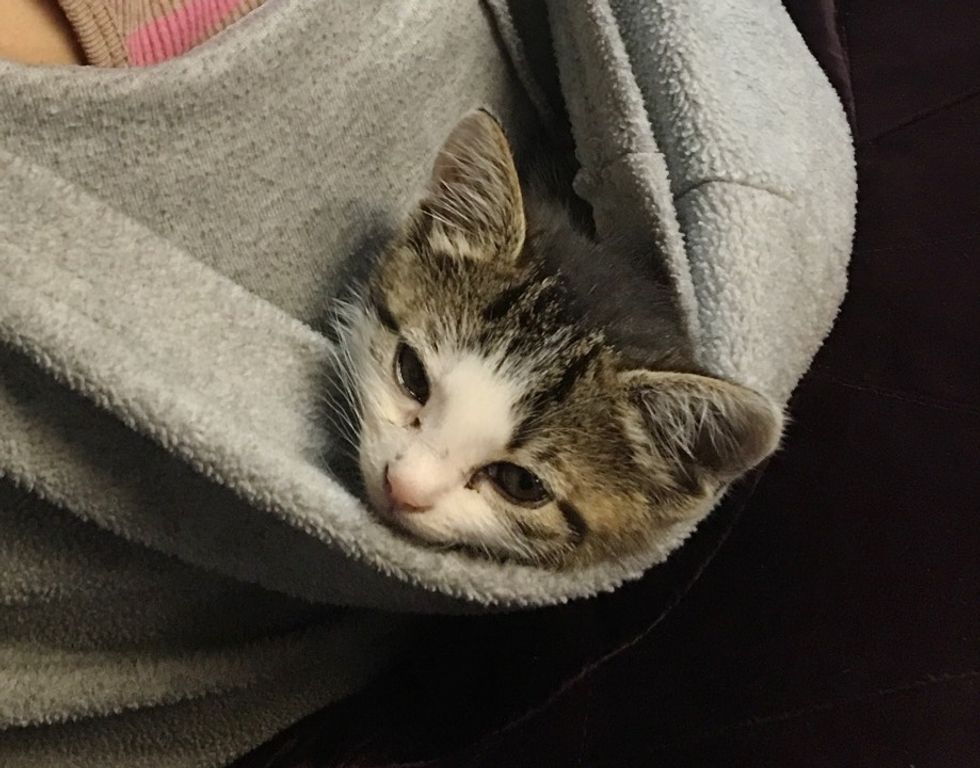 Courtesy: Jessica
Jessica brought the kitten home that night and gave her a very needed bath.
"We gave her a dawn bath and picked out most of her fleas. She is getting another bath today, and probably again one more time just to make sure all fleas are eradicated. We have two other cats and fleas can get out of control very quickly," Jessica said.

"She ate a little soft canned food and lapped a little milk replacer. She spent the night on the couch with us, trying to attack her own feet and whiskers. She purrs really hard and loves being petted on her ears.
"So far her favorite spot is either in my hood or on my neck with my hood up. She likes to burrow. She's awesome."

Noq loves nuzzling on her human's shoulder in the hoodie while purring aloud.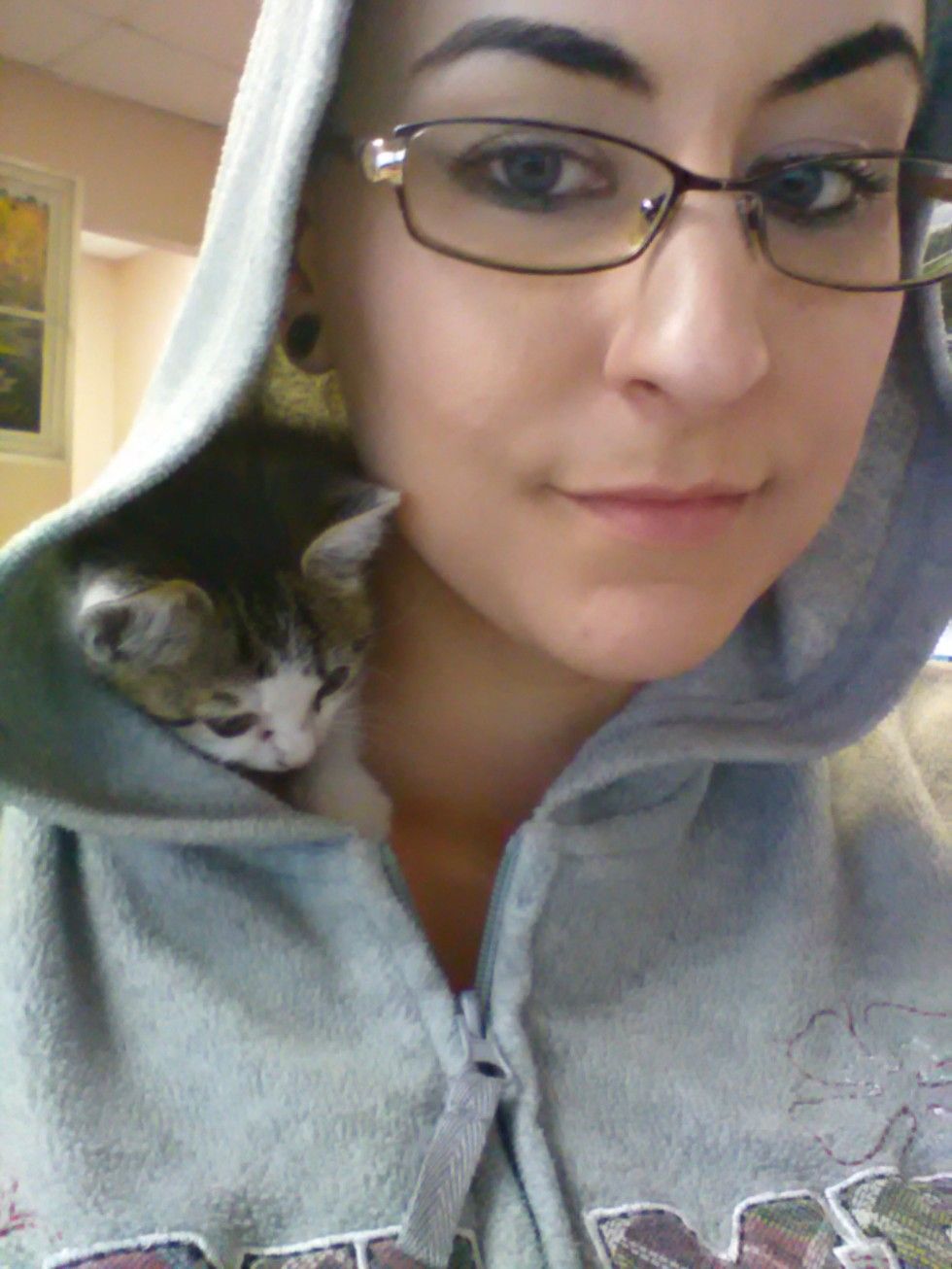 Courtesy: Jessica
"We made a make shift cat bed out of a blanket and she slept next to my pillow all night.
"When I woke up my older cat was also sleeping at the foot of the bed, so I'm hoping they will warm up quickly," Jessica told Love Meow.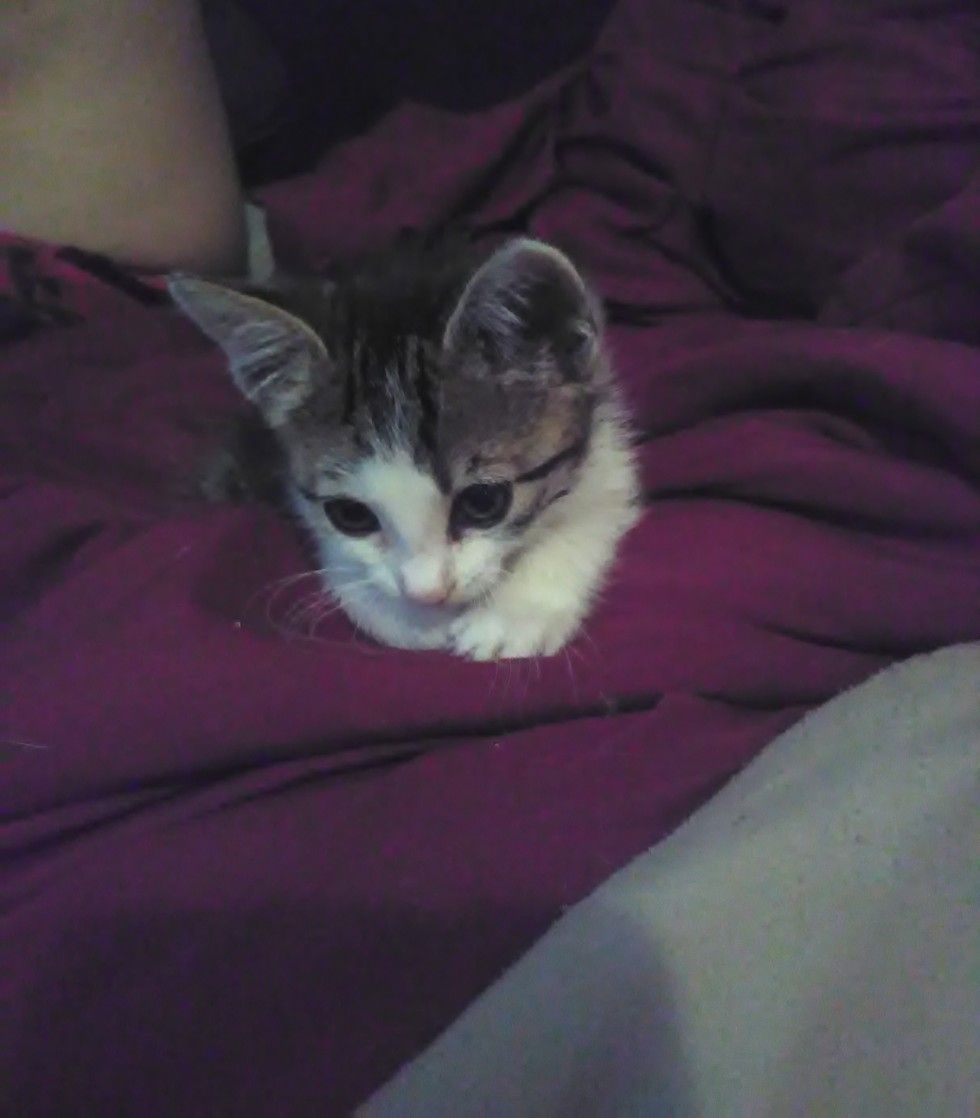 Courtesy: Jessica
"She is still very young so we have a lot of work to do as far as weaning her and getting her to use the litterbox, but she's so sweet and playful, we are glad she is with us.

"My daughter has been asking for a new kitten, so it seemed meant to be."
They found the kitten in the rain, kept her warm in a hoodie, and now she's family.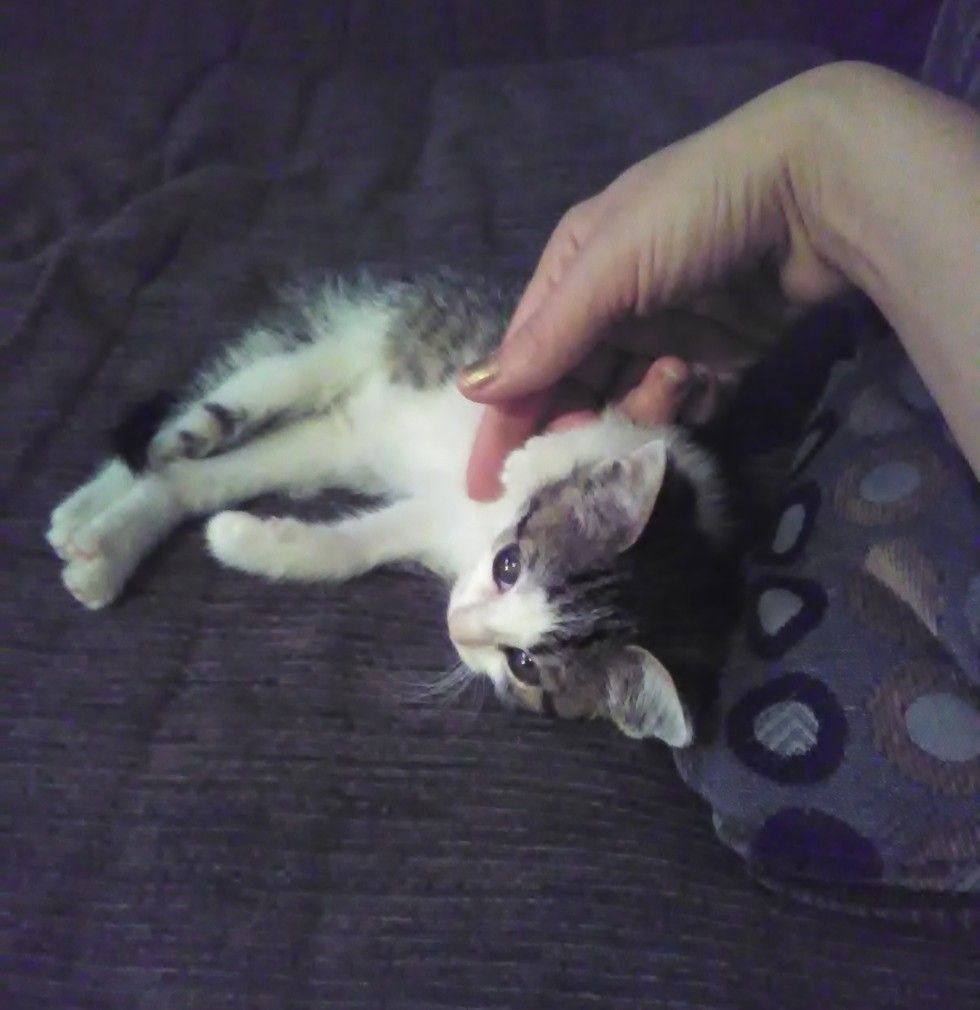 Courtesy: Jessica
All it takes is a little food and love, and they will love you forever! Share this story with your friends!
Related story: Little Gray Kitten Strays into the Hearts of Office Employees. Now He's Living the Dream!