A man was working on a pipeline when he saw a little stray kitten scampering up to his crew, trying to get their attention.
They didn't know exactly how the kitten ended up there, but the little guy surely looked as if he had seen better days.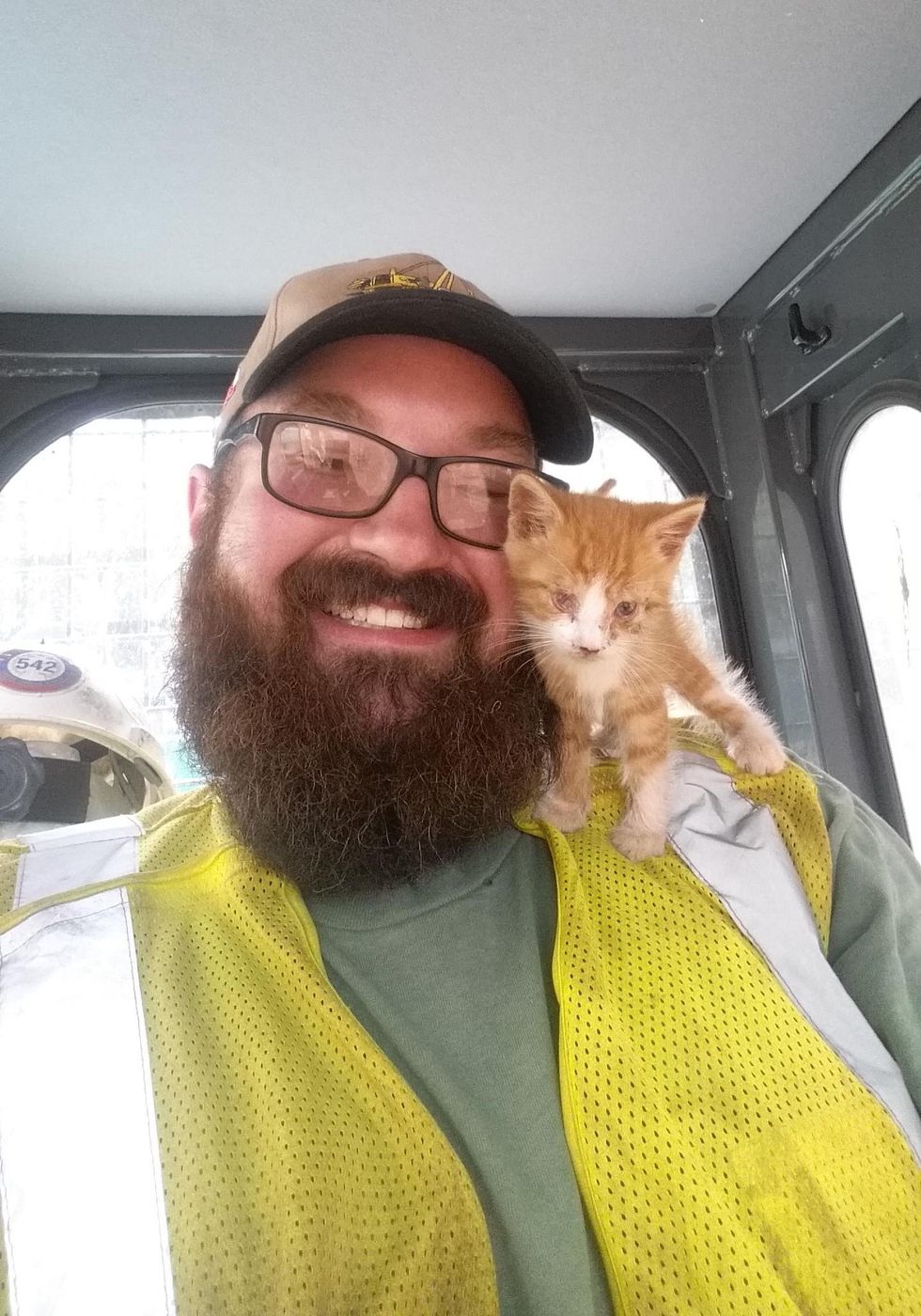 reddit/xjordyx5
The tiny kitten wandered to the pipeline from the woods and was very excited to see some human friends.
"He came bounding towards our crew and I scooped him up and we hung out in my machine cab all day," reddit user xjordyx5 said.
The ginger boy had crusty eyes and a bit of a sniffle, but he was so happy to find company and have someone to play with that he climbed onto the man's shoulder and rubbed his face against his beard for some much-needed snuggles.
The kind-hearted man knew that the little one needed medical attention and a lot of TLC.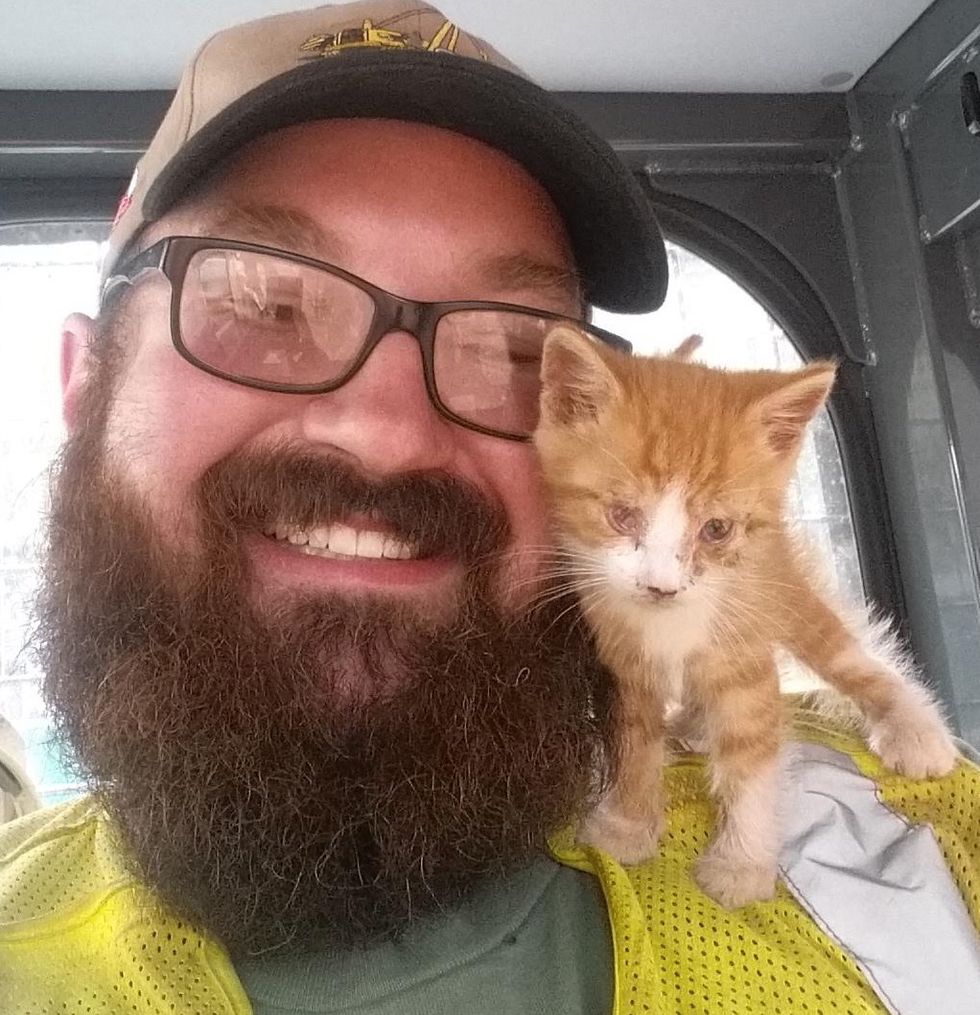 reddit/xjordyx5
"I couldn't leave him in the woods," he said. "I took him to the vet immediately after work and started antibiotics and ointment for the eyes. The vet said the one eye might have to go."
The kitten has respiratory infection and needs daily medication to help him fight it. In just one day, his eyes have cleared up a lot and the little buddy can now breathe a lot easier.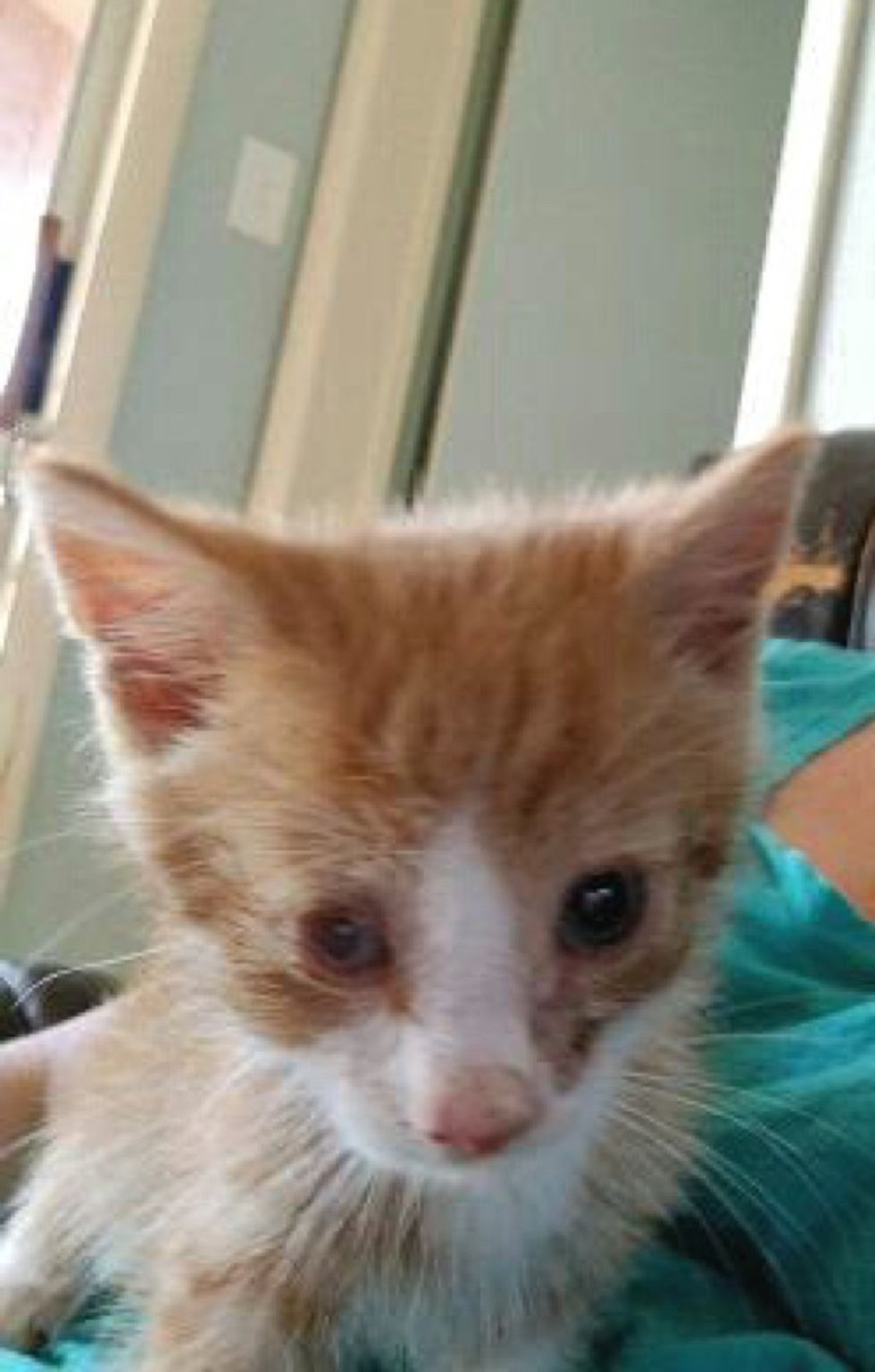 reddit/xjordyx5
The fearless kitten doesn't let anything slow him down. He's loving his new home and all the cuddles he can get. "He's eating a formula wet food slurry like a champ and running around, and is getting love and cuddles."
The man has two other cats at home. He is planning to introduce the kitten to his new siblings once he gets back on his paws.
The kitty fell asleep in his rescuer's cap.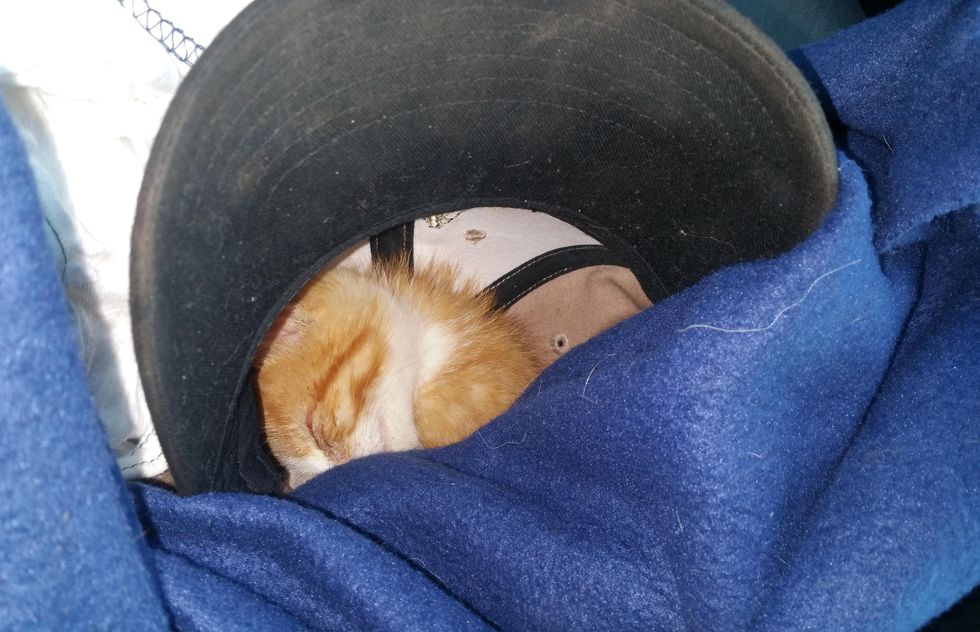 reddit/xjordyx5
"I found two in the past five years… This is my second kitten I've saved from a job site. The first is now four and is gorgeous and sweet…. I guess I found my purpose."
The little ginger kitten will visit the vet again in two weeks, but for now, he's enjoying his very own spacious room with lots of food, comfy beds, and a loving human to cuddle and play with.
Life is good now!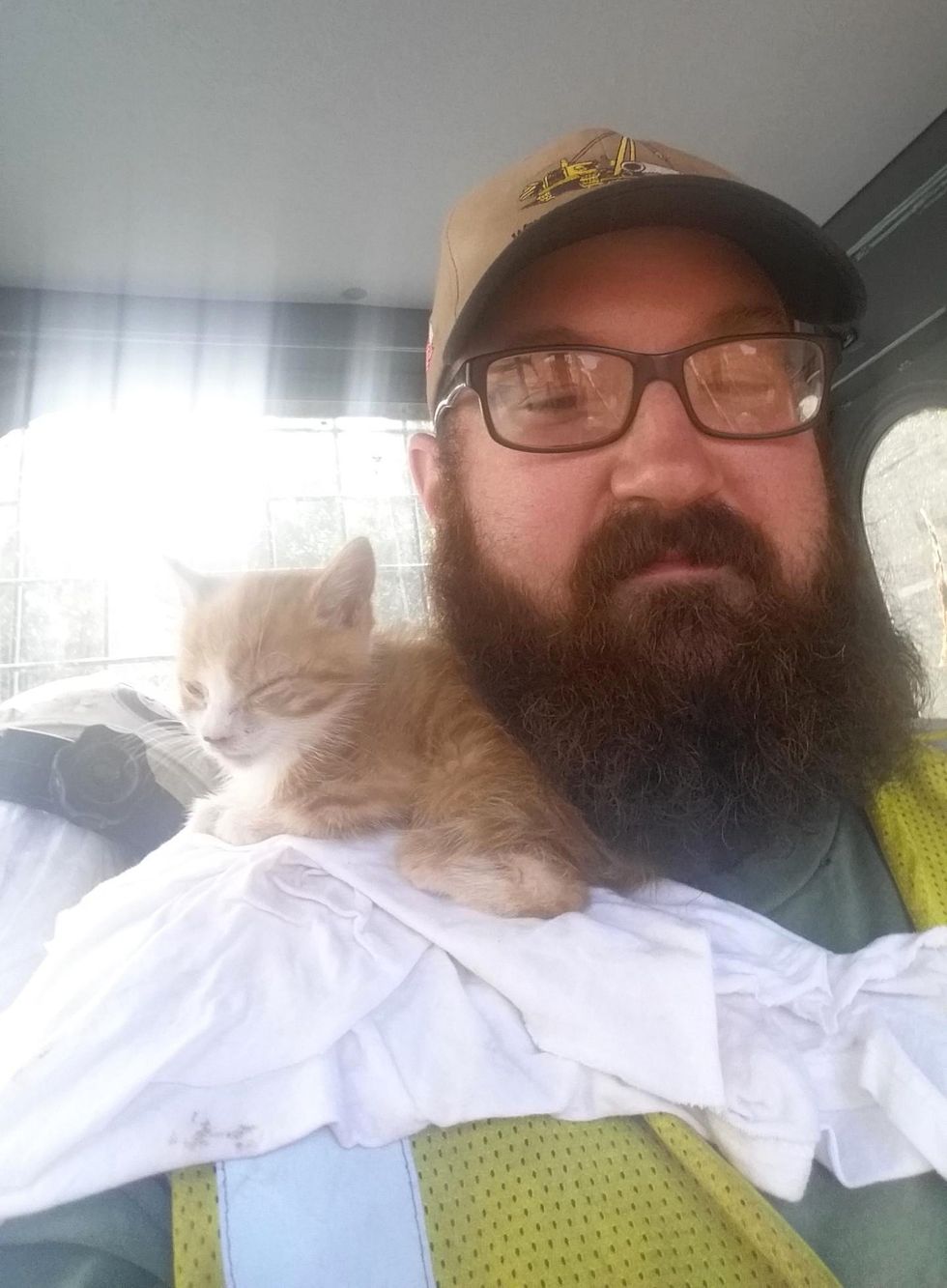 reddit/xjordyx5
Share this story with your friends. (More info: reddit)
Related story: Scrap Metal Worker Feeds Neighborhood Cats, Hasn't Missed a Day in 22 Years