Abandoned at 17, this elderly ginger cat, who had lost trust in people, felt love again. It turned her life around...
Meet Cinnamon the cat!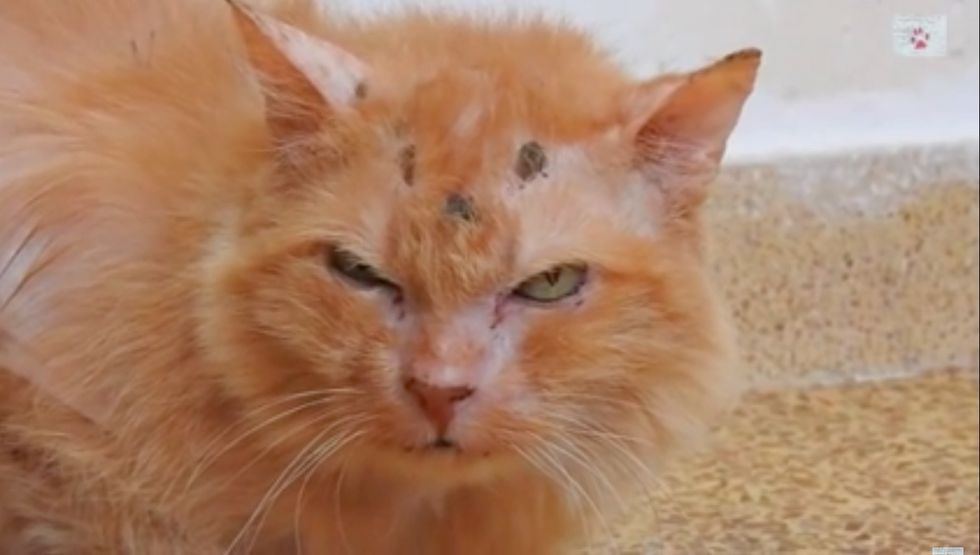 YouTube/The Orphan Pet
Cinnamon was rescued in June 2016. She was 17 and had spent all her life in a house, but that month she lost everything. Her owners (an elderly couple) passed away just months apart. She was then taken in by the relatives who abused and mistreated her, and eventually removed her from her own home.
Poor Cinnamon was confused and alone. Second Chance Animal Rescue Society (SCARS), a rescue group in Greece, took her in, but she didn't want anything to do with people.
"I have never seen an angrier cat in my life. She was furious, confused and so lonely. Months kept going by and all we could do is enter her room, ignore her as much as possible, clean up, change the water and put the food on her plate and leave," Valia of The Orphan Planet said.
She would just sit in the corner from a distance and look at the rescuers with distrust and anger.
Besides all the issues, her health was declining, they were worried about her that she would pass alone, sad and angry, but months later, she was still with them, and things began to change…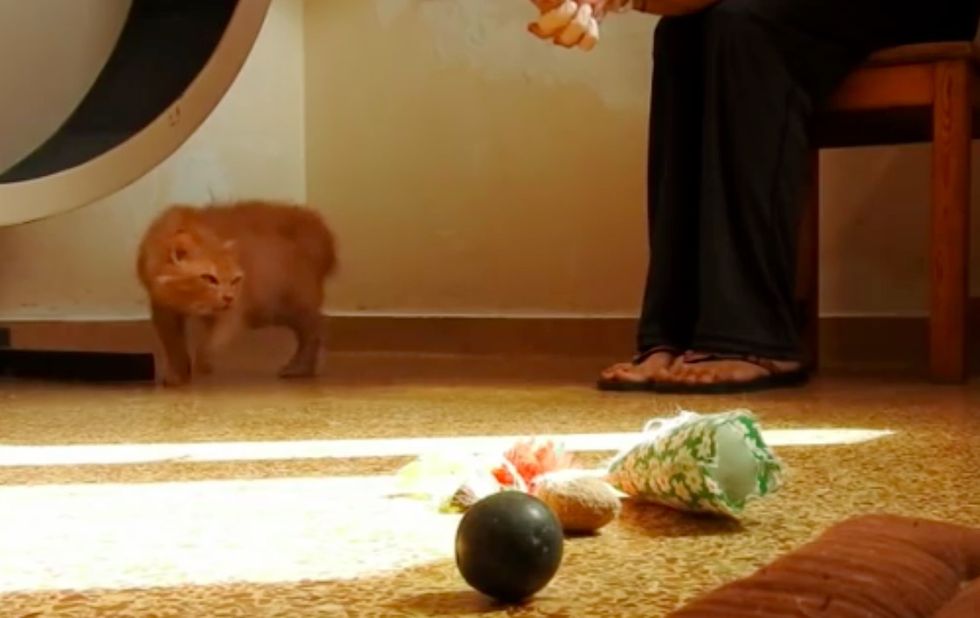 YouTube/The Orphan Pet
"She started allowing you to sit next to her sometimes. She started eating in front of us, moving around in the room as if we didn't post much of a threat," Valia said.
They began noticing that Cinnamon were playing by herself when she was alone. The pile of toys they put together for the ginger girl were found strewn around on the floor the next morning.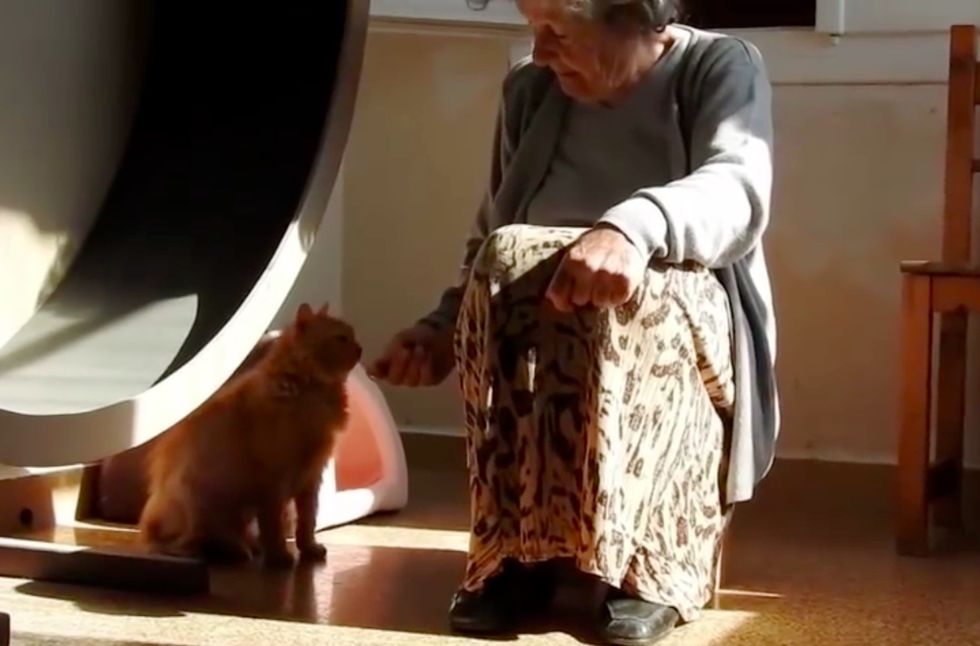 YouTube/The Orphan Pet
Katie, the oldest volunteer of SCARS, was the only person that Cinnamon accepted. When Katie came in the morning with the canned food Cinnamon loved, the ginger feline meowed and rubbed around her legs for food.
Katie would spend hours trying to connect with her after that.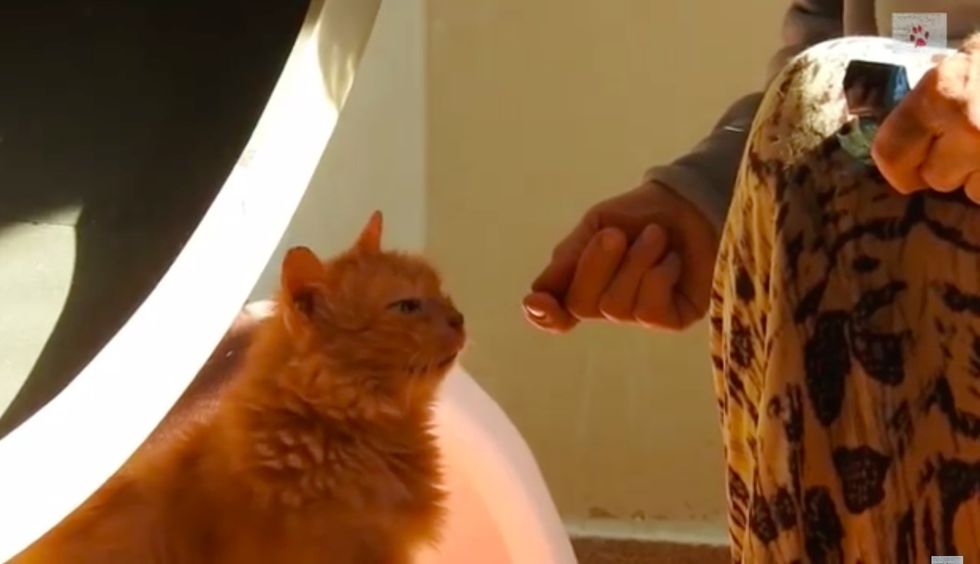 YouTube/The Orphan Pet
"One day on December 28 I sat next to her like I always did. I used my sleeve as a shield and approached her neck. She didn't move.
"In fact, I think I even heard her purr."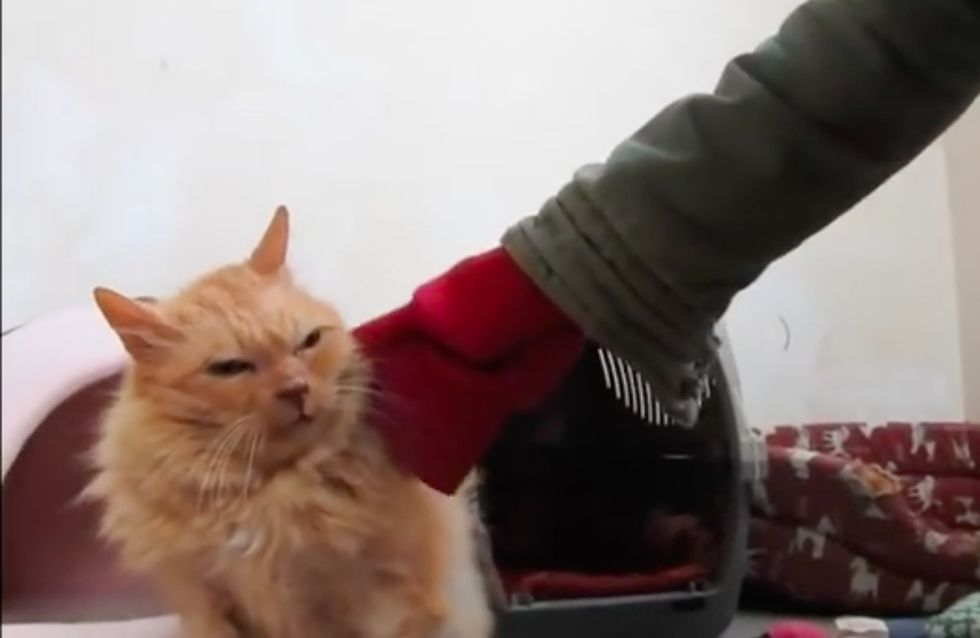 YouTube/The Orphan Pet
"I could never forget the moment I put my hand out and touched her for the first time. No fur had ever felt sweeter and softer. The more I pet it the more she purred. And the more she purred, the more I felt like crying with joy."
"I was in awe, so was she I think."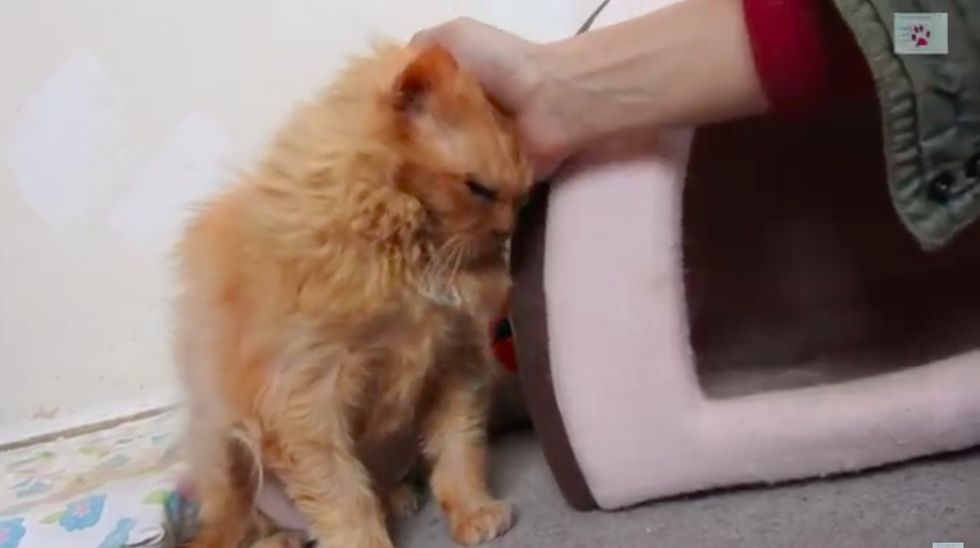 YouTube/The Orphan Pet
It's been about a month since Cinnamon came out of her shell. The wall she had built between her and her human friends had been knocked down.
Now she meows at the door to greet her humans every morning, eagerly awaiting their company. She plays with them and shows them love and affection.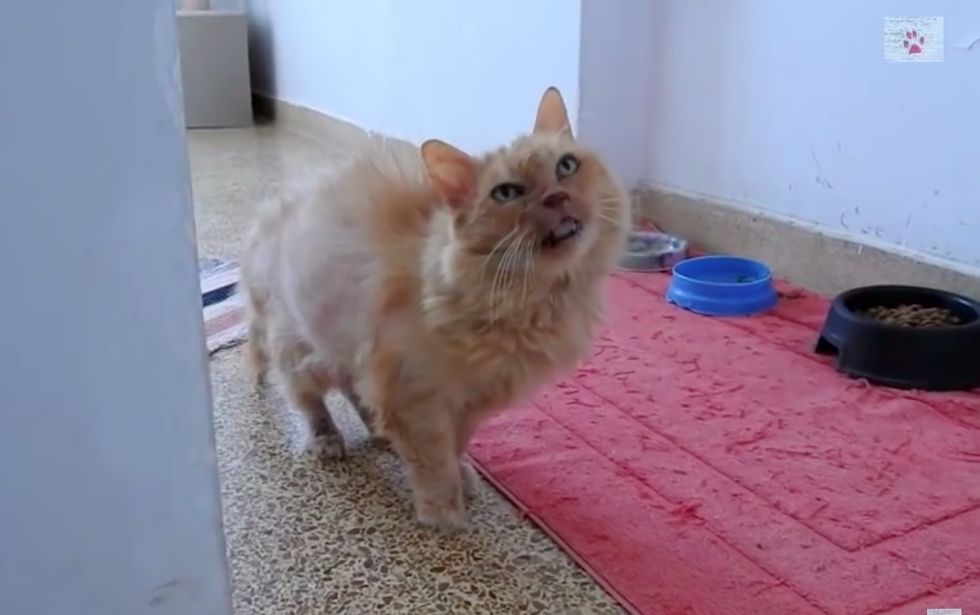 YouTube/The Orphan Pet
"For months I believed that she was always a grumpy lonely cat even as a pet, but she wasn't."
Her life was turned around by a second chance at life. Cinnamon has survived against all odds. She's a fighter.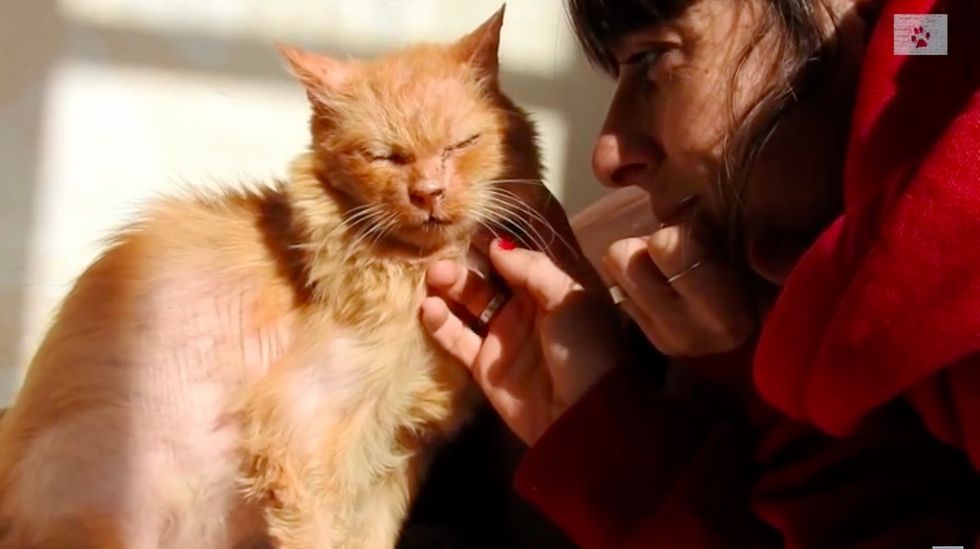 YouTube/The Orphan Pet
The beautiful ginger girl will turn 18 in a few months. They are not sure how long she will stay with them, but they are certain that she will be surrounded by love and the people she adores for the rest of her life.
Watch this amazing story in this video:
Share this story with your friends. More info at The Orphan Planet. Follow SCARS on Facebook.
Related story: Feral Cat Saved by Kind Woman and Felt Loved for the First Time