A tiny ginger kitten was abandoned and left at a pet store. A rescue ginger dog found a new home, but didn't know how to rein in all his new found energy. Then one day, they met. The kitten found a new best friend, the dog, who would love him unconditionally. The dog found a tiny buddy that he could care for and put his energy to good use.
They rescued each other.
Their human says: "Chase (the dog) was adopted from an animal shelter and he had a pretty rough start to life, once we had him he was constantly hyper and a bit of hellion. One day at a pet store some women came in dropped a 6 week old kitten at our feet and left so of course we brought him home. Chase immediately adopted the little fella as his own and has now calmed down immensely."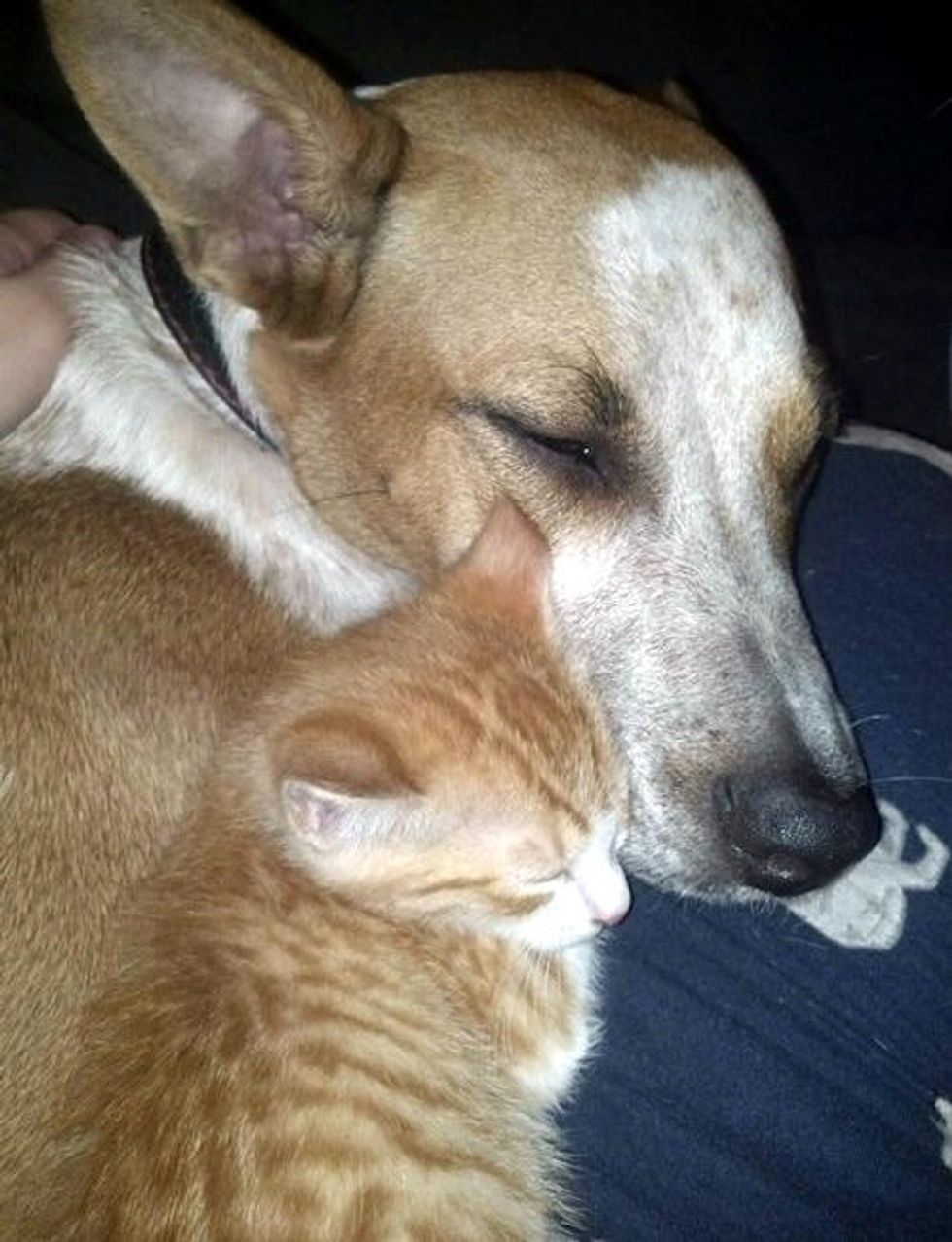 Source: cheezburger.