A Japanese family picked up a tiny kitten and nursed him around the clock. They began to document the little fur buddy's growth with some help from the Ultraman.
The ginger ball of fur drifted off to a nap inside all the towels. Safe and warm!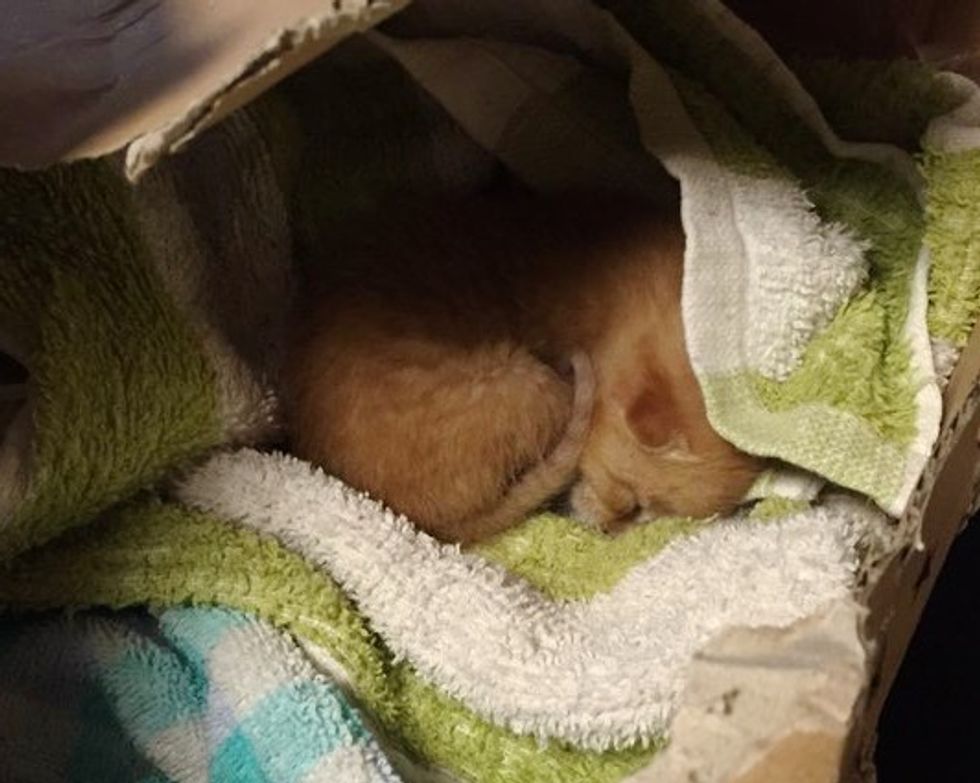 Twitter/@shlml
Twitter user Simimaru (@shlml) introduced his kitten to the Ultraman one day, and they just hit it off.
Ultraman, the Japanese superhero, has a mission to protect the Earth from rampaging monsters. Simimaru bestowed him a noble job - to protect their precious little furry friend from harm's way.
The superhero watched over his fur buddy as he fell asleep alongside him.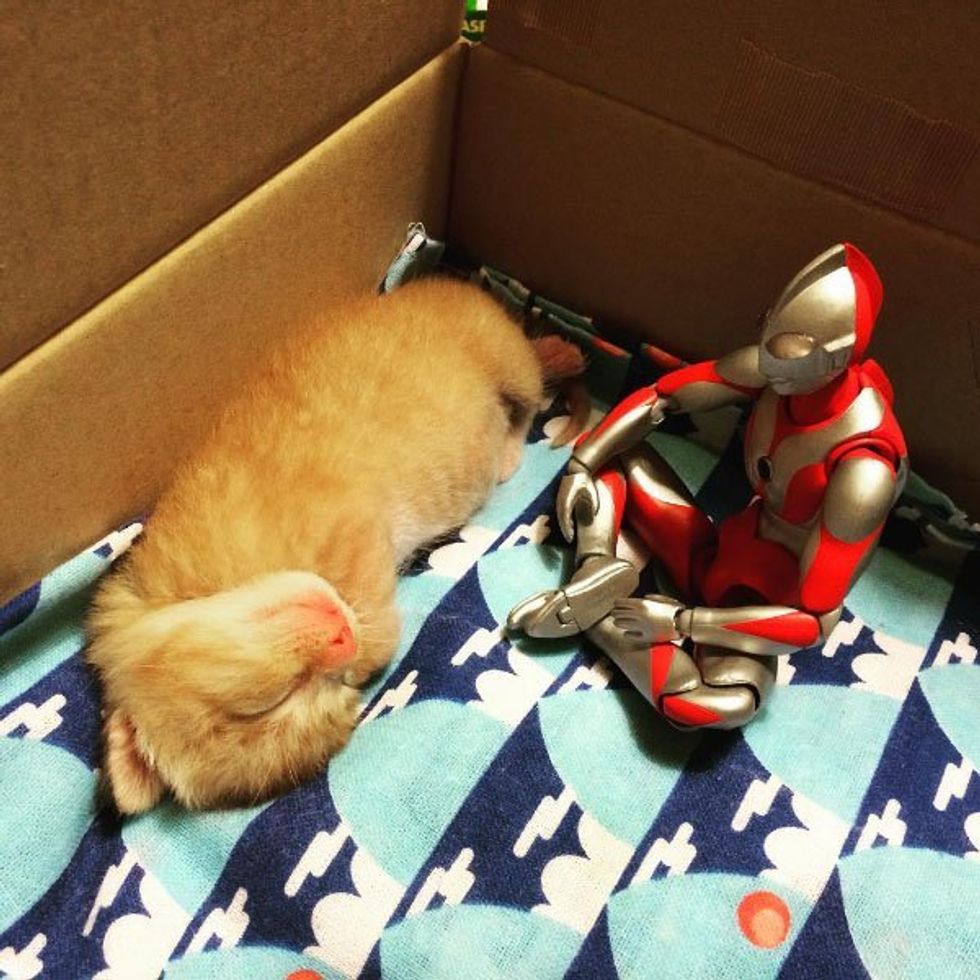 Twitter/@shlml
As the kitty got bigger, the Ultraman continued guarding by his side whenever he napped.
He watched attentively with a caring gaze.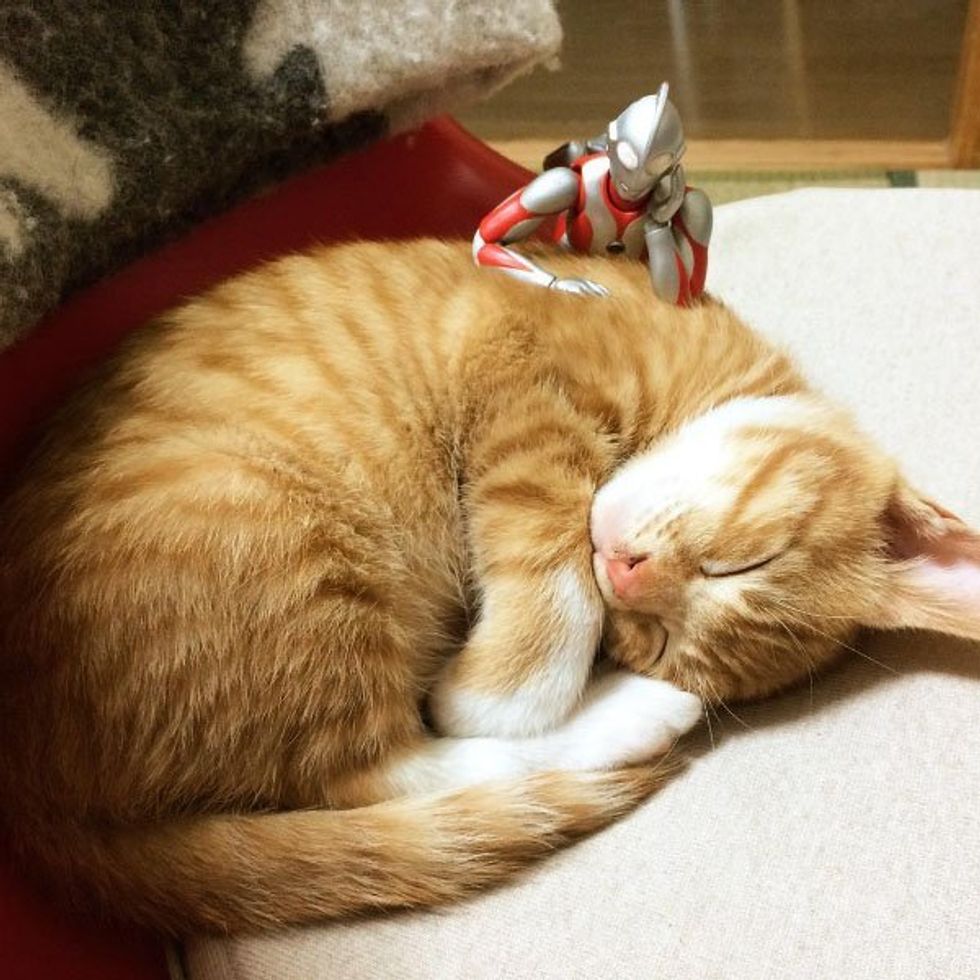 Twitter/@shlml
Now the kitty has all grown up. Ultraman can hardly bear hug his feline friend with both of his arms.
The ginger cat still loves having his protecter around when nap time comes along.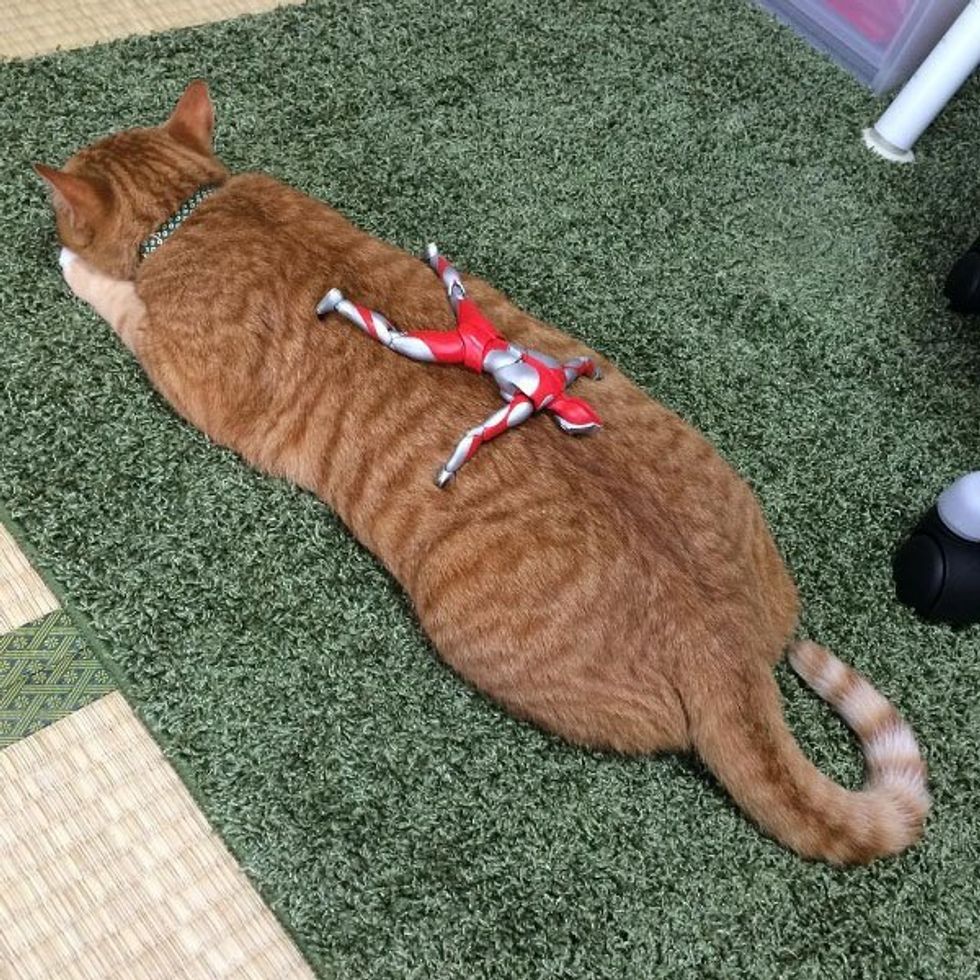 Twitter/@shlml
With some help from the Ultraman, look what a handsome cat he's turned out.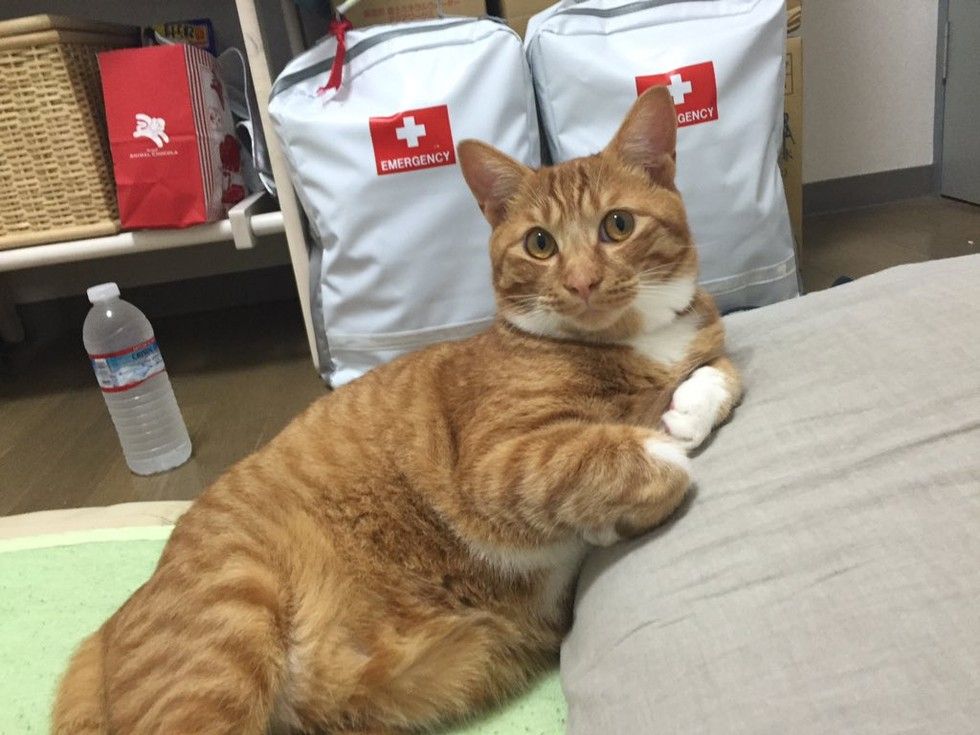 Twitter/@shlml
Share this story with your friends!
Related story: 'Unwanted' Ginger Cat Becomes Guardian to Boy, His Human for Life!