A tiny foster kitten came to rescue a class of stressed out students and gave them lots of purrs and comfort that they desperately needed.
Meet Onyx the kitten!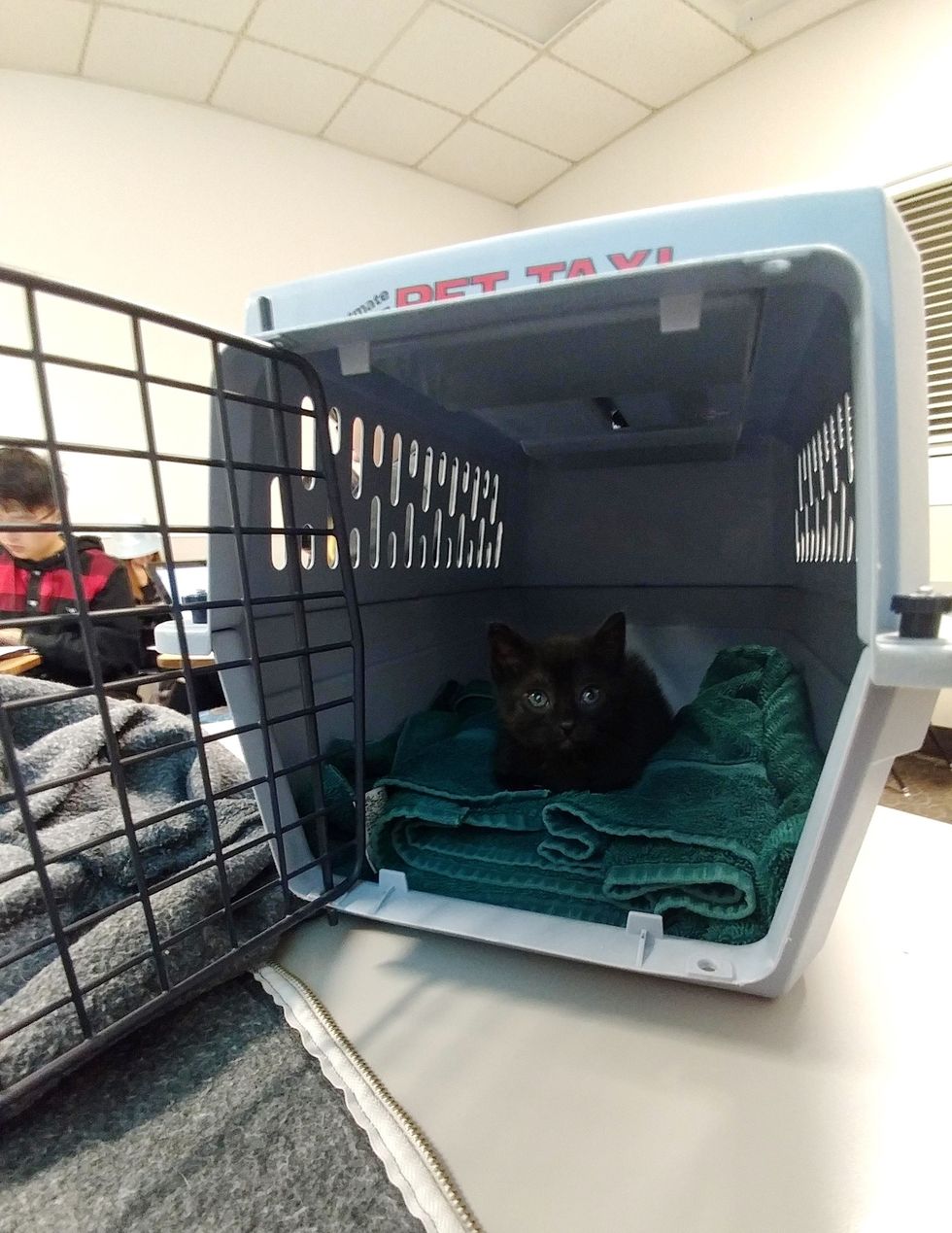 Courtesy: Checkoutmygatos
A tiny orphaned kitten lit up the classroom and lifted the spirits of the students who had been under tremendous stress lately.
"She is 6 weeks old now, and she was found off a freeway ramp in Sacramento a week and a half ago," reddit user Checkoutmygatos told Love Meow.
Little Ony came to her foster mom about a week ago, and she was so happy to finally be cared for. "She loves cuddles, playing, and sleeping on my chest. She is a little delight!"
"My students were thrilled to see her! A few of them came in the room with grumpy faces that immediately turned to smiles!"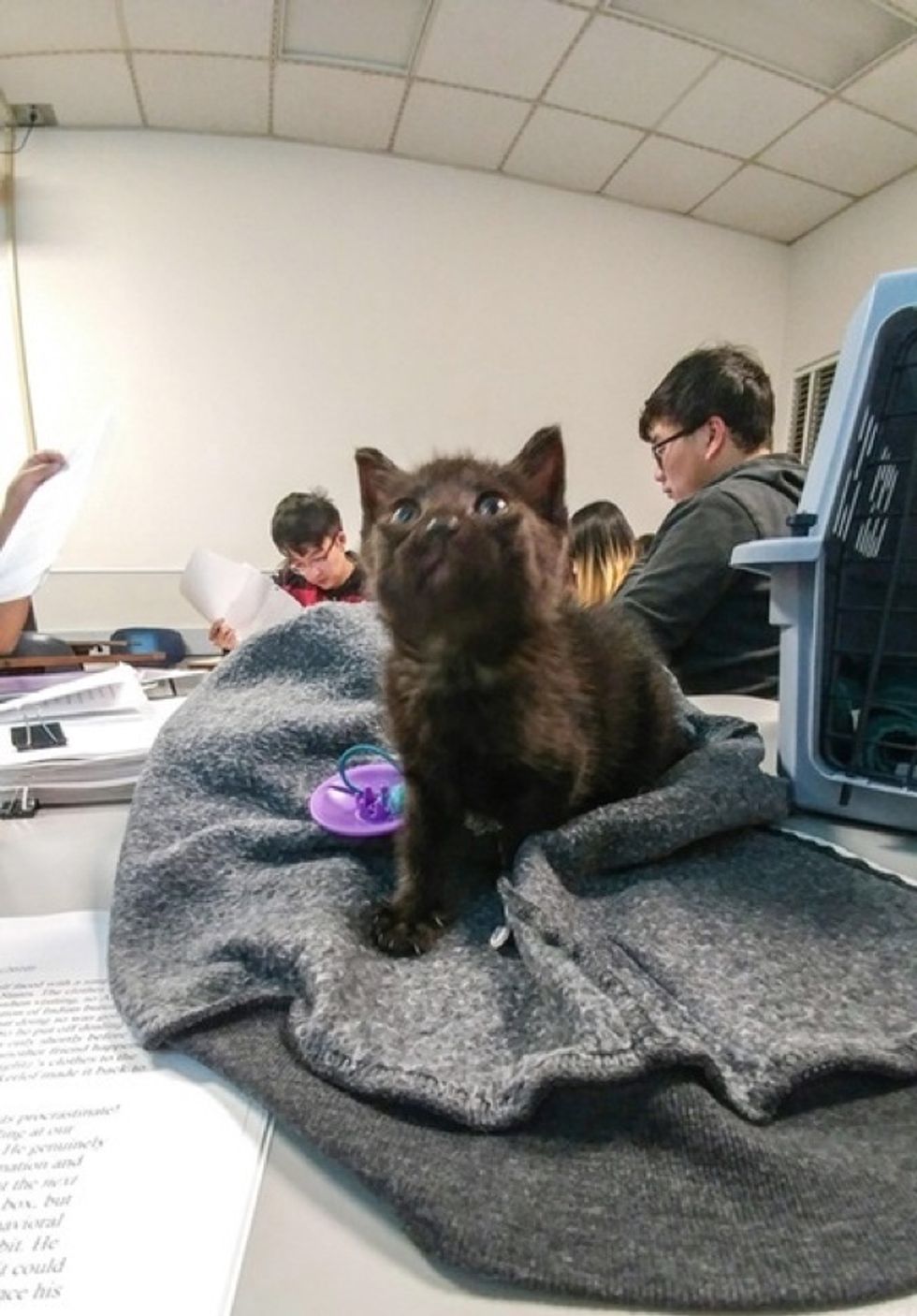 Courtesy: Checkoutmygatos
"I teach a freshman writing class in California, and these students happen to be international students," the teacher told Love Meow.
The students had a really stressful week, so she thought Ony might just cheer them up. "Well, she did. A few came up after class to cuddle her some more!"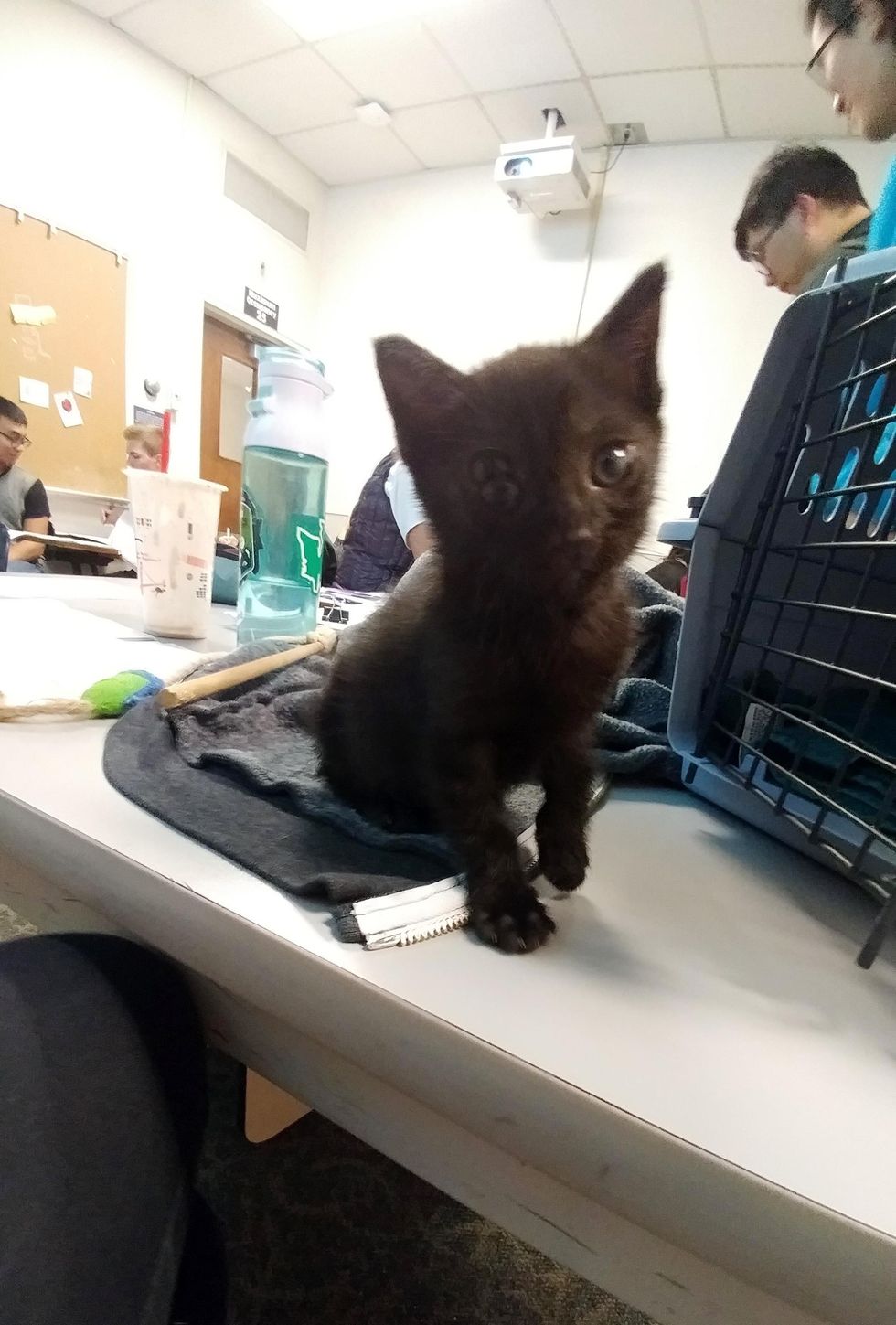 Courtesy: Checkoutmygatos
Little Ony assisted her foster mom throughout the class by keeping her purr motor on high and supervising around the room.
Having the kitten really helped the students relax while facing strenuous school work. There's something about a furry friend that can turn any frown upside down.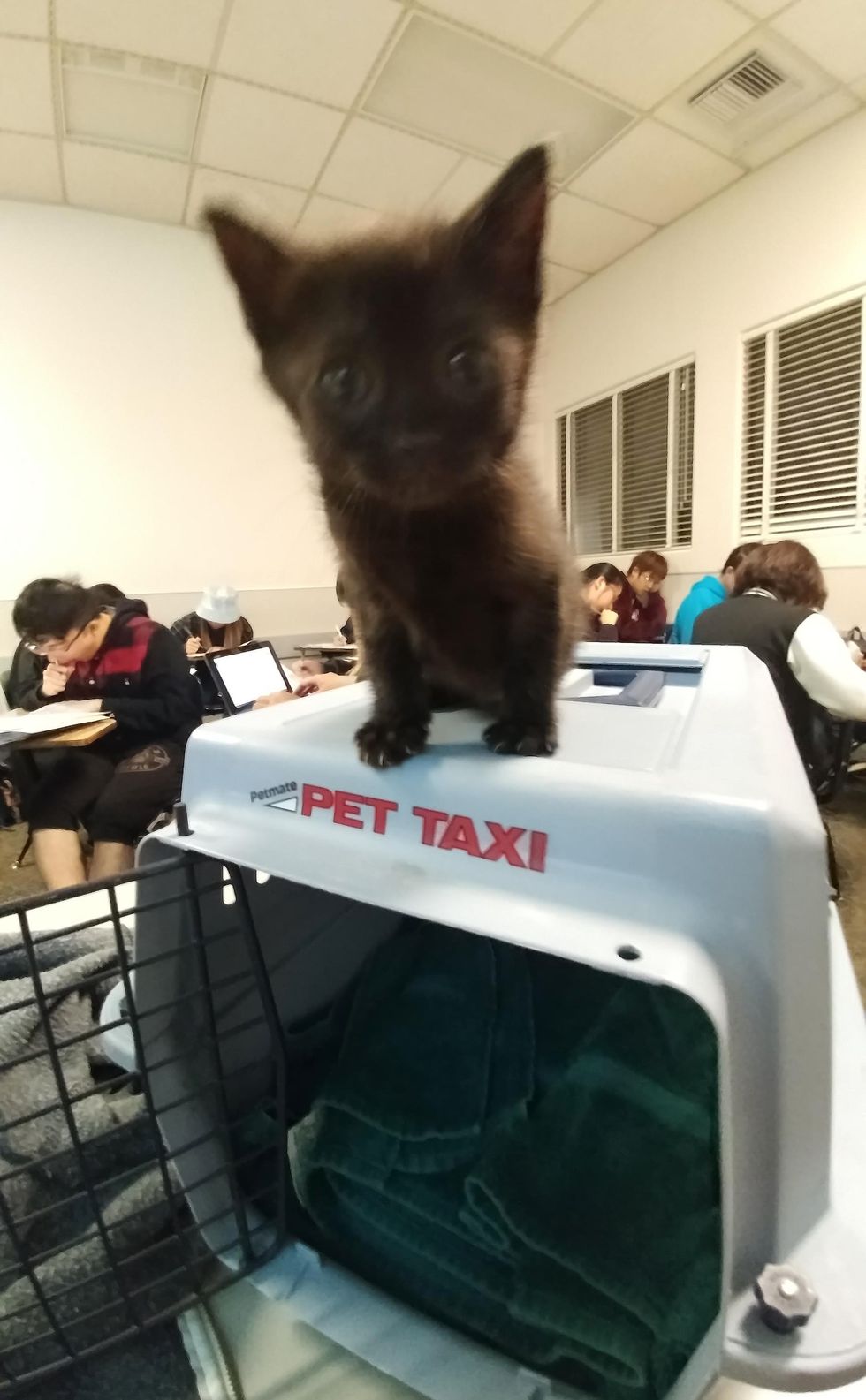 Courtesy: Checkoutmygatos
After a long day, little Ony was rewarded with a full bowl of her favorite canned food.
She dove her face in the food, nomming away.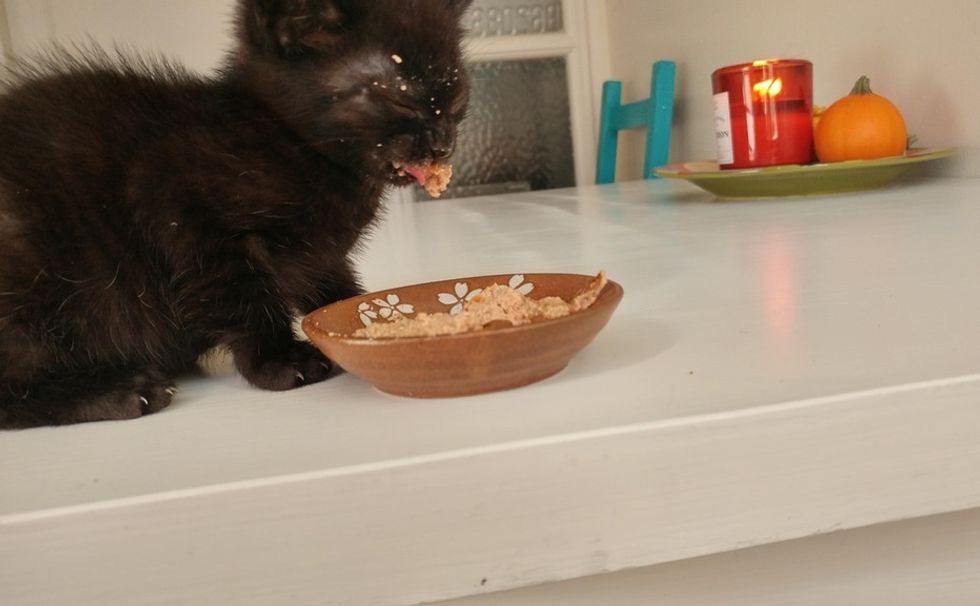 Courtesy: Checkoutmygatos
Little Ony fell asleep in her foster mom's arms, dreaming about her forever home.
She got to meet some new friends that day at school and brought a lot of smiles and happiness to the students.
Little Ony saved the day!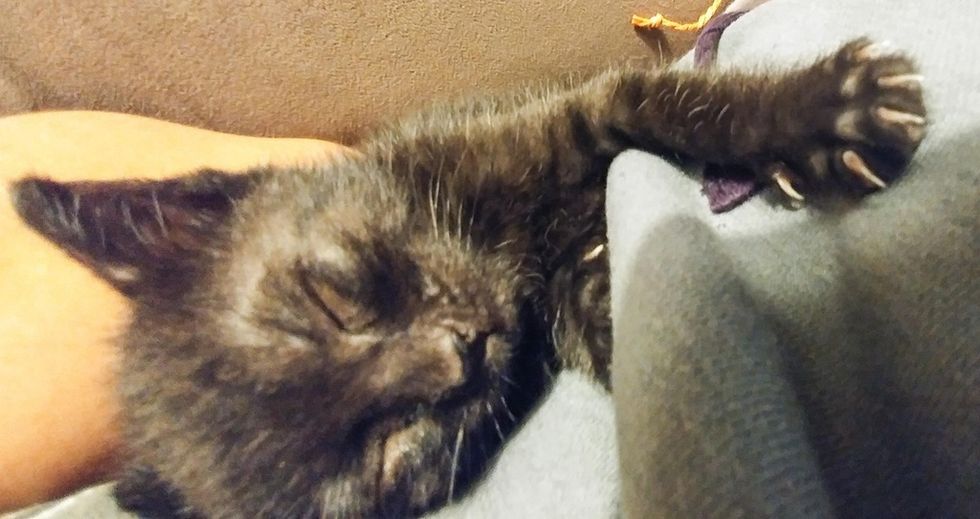 Courtesy: Checkoutmygatos
All you need is love... and a cat(s).
Share this story with your friends!
Related story: Ginger Cat Bubba Loves School So Much They Issue Student Body Card for Him