Just a few days after she was born, a tiny kitten was found on the side of a house along with her siblings. She was the smallest little thing they had seen but the little ball of fur has the heart of a black panther.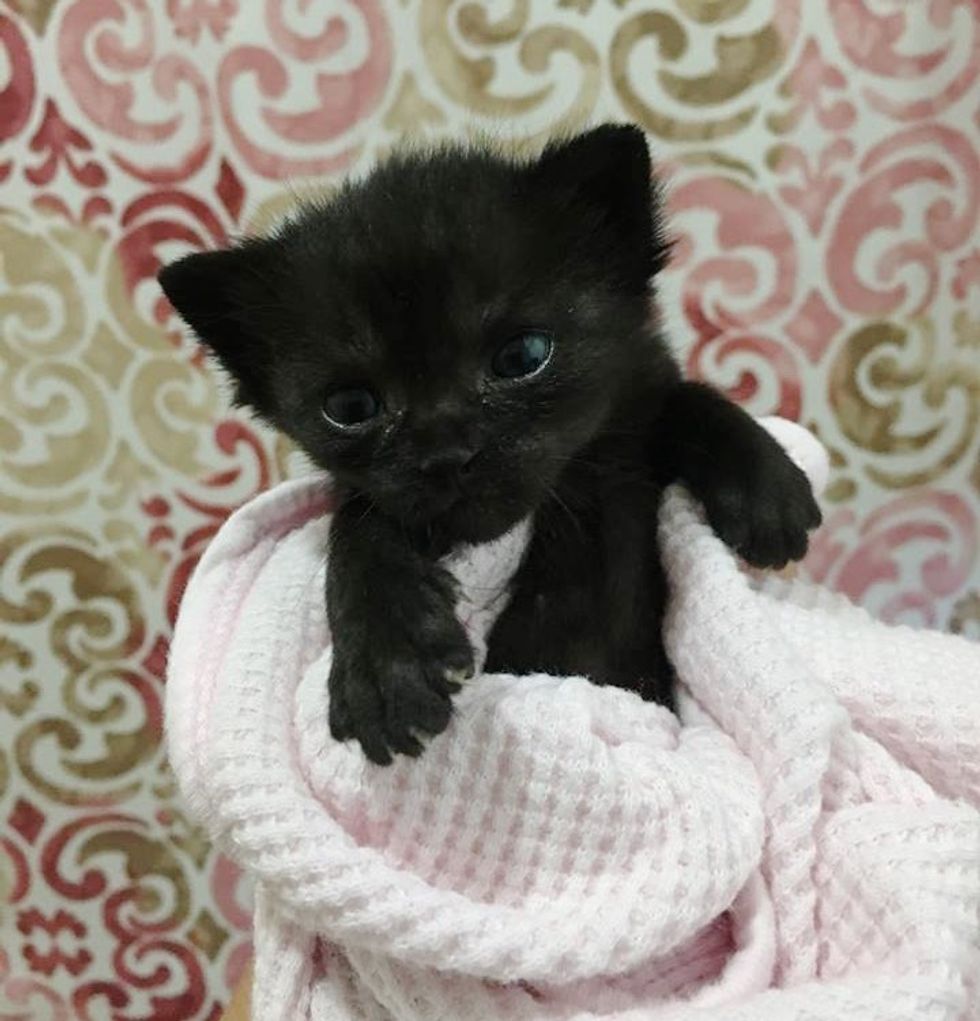 Photo: FrankMuir
A family spotted three kittens by their house on a Saturday in May. They were still newborn babies, huddling against each other, trying to stay warm.
"The mother was with them so we let them be but on Monday, the two siblings had passed away and (she) was very weak," Frank said via imgur.
The mama cat had given up on her babies, so Frank and his family decided to take matters into their own hands and took the kitten in so she could be nursed back to health. "(We) learned a lot on how to raise a kitten at such a young age."
The day they found the kittens.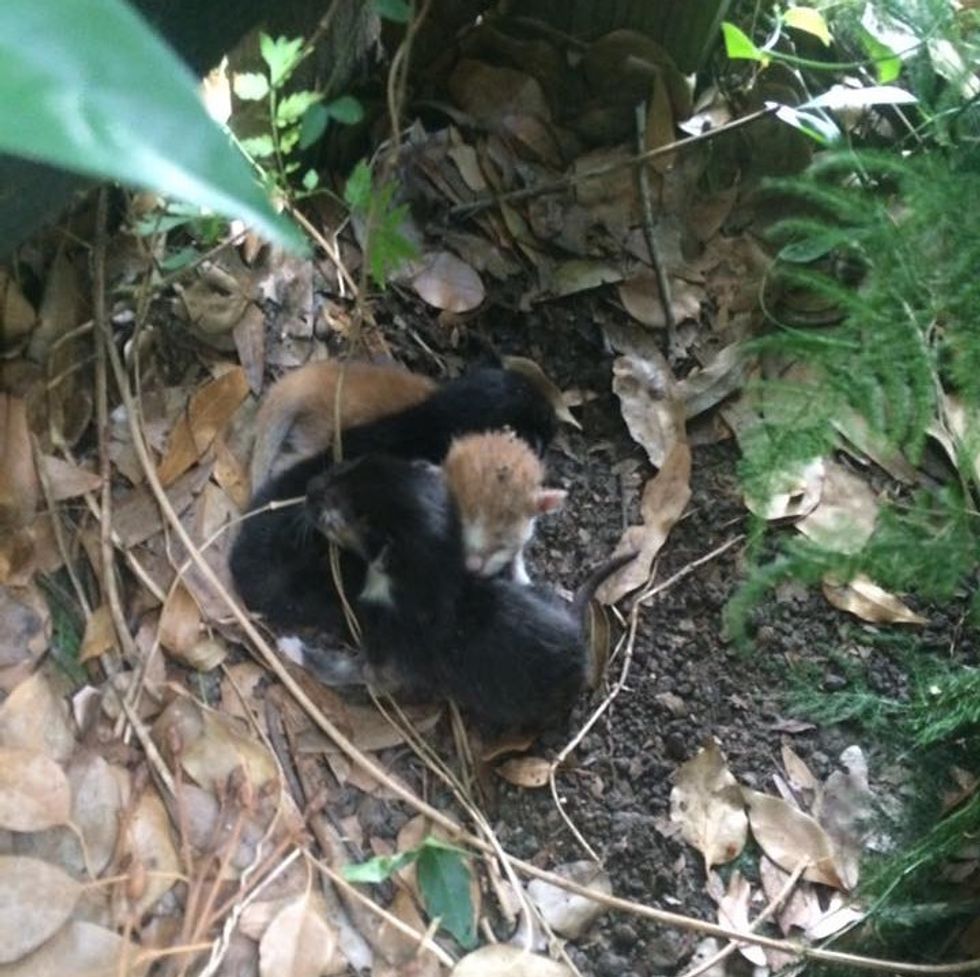 Photo: FrankMuir
This tiny black kitty had so much fight in her. Her two siblings didn't make it, but she was determined to live.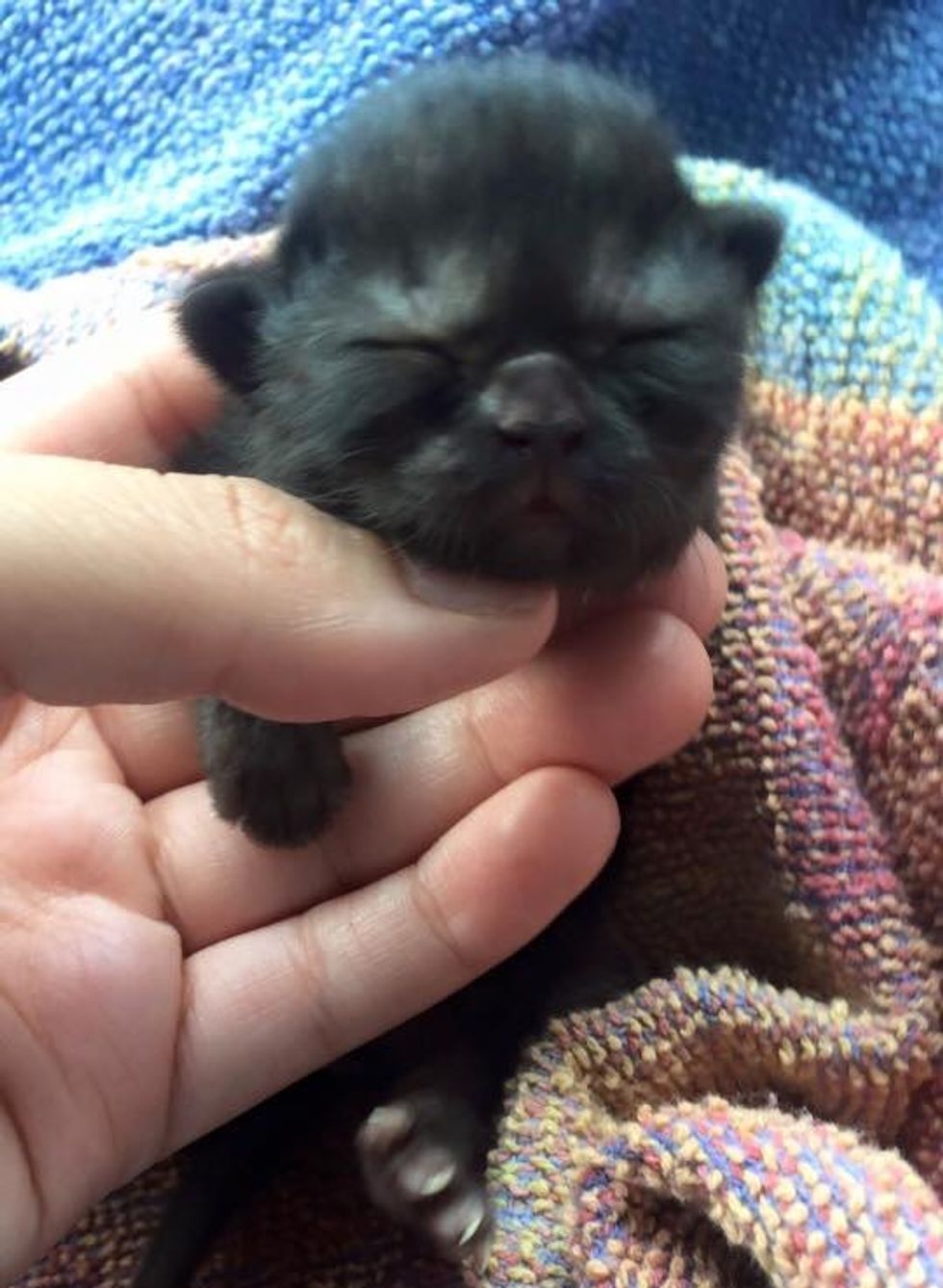 Photo: FrankMuir
They named her Bagheera as she has the heart of a black panther. Later they found out that the kitten is a girl.
Weighing in for the first time. Her eyes hadn't opened yet.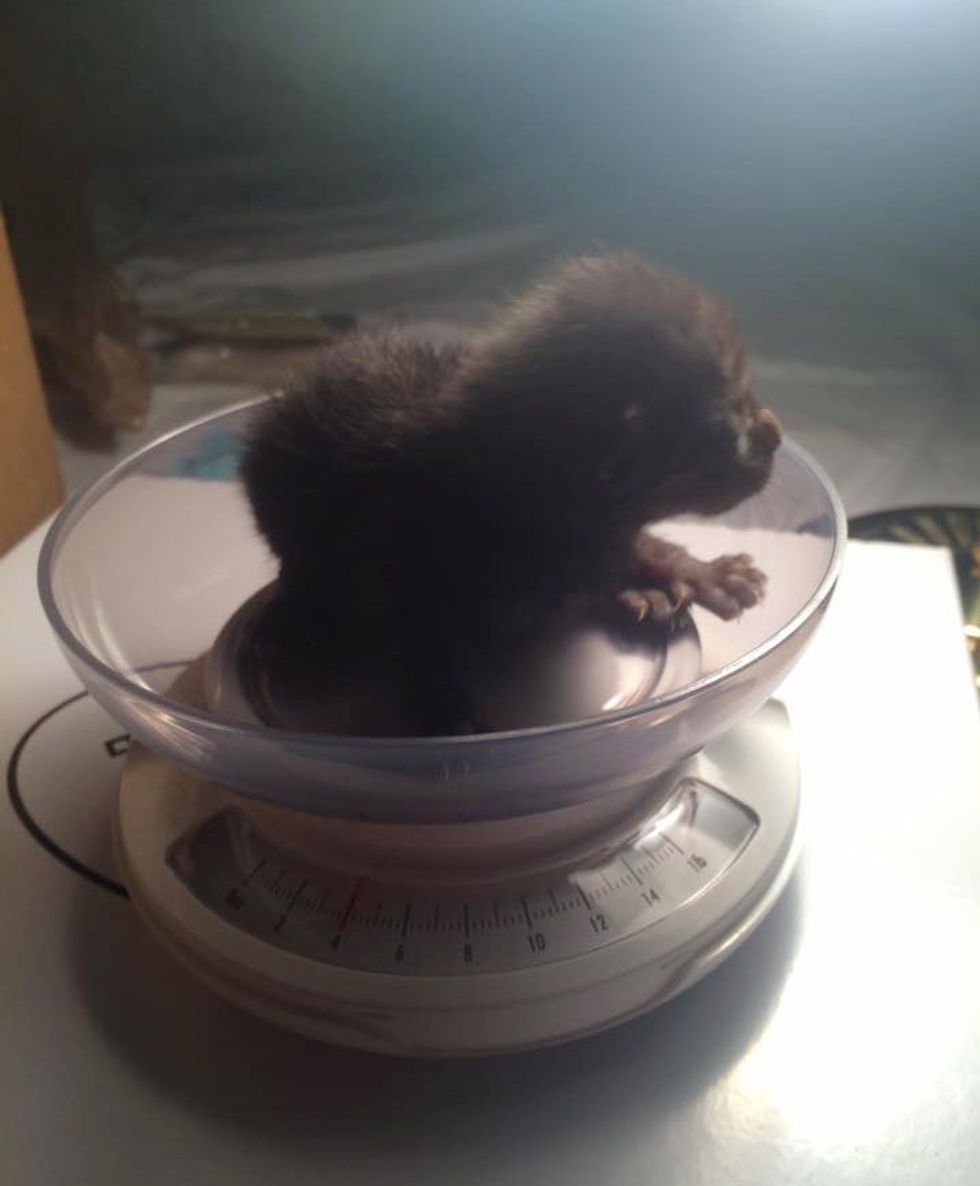 Photo: FrankMuir
They fed her around the clock and kept her warm and comfy. The kitten began to thrive in their love.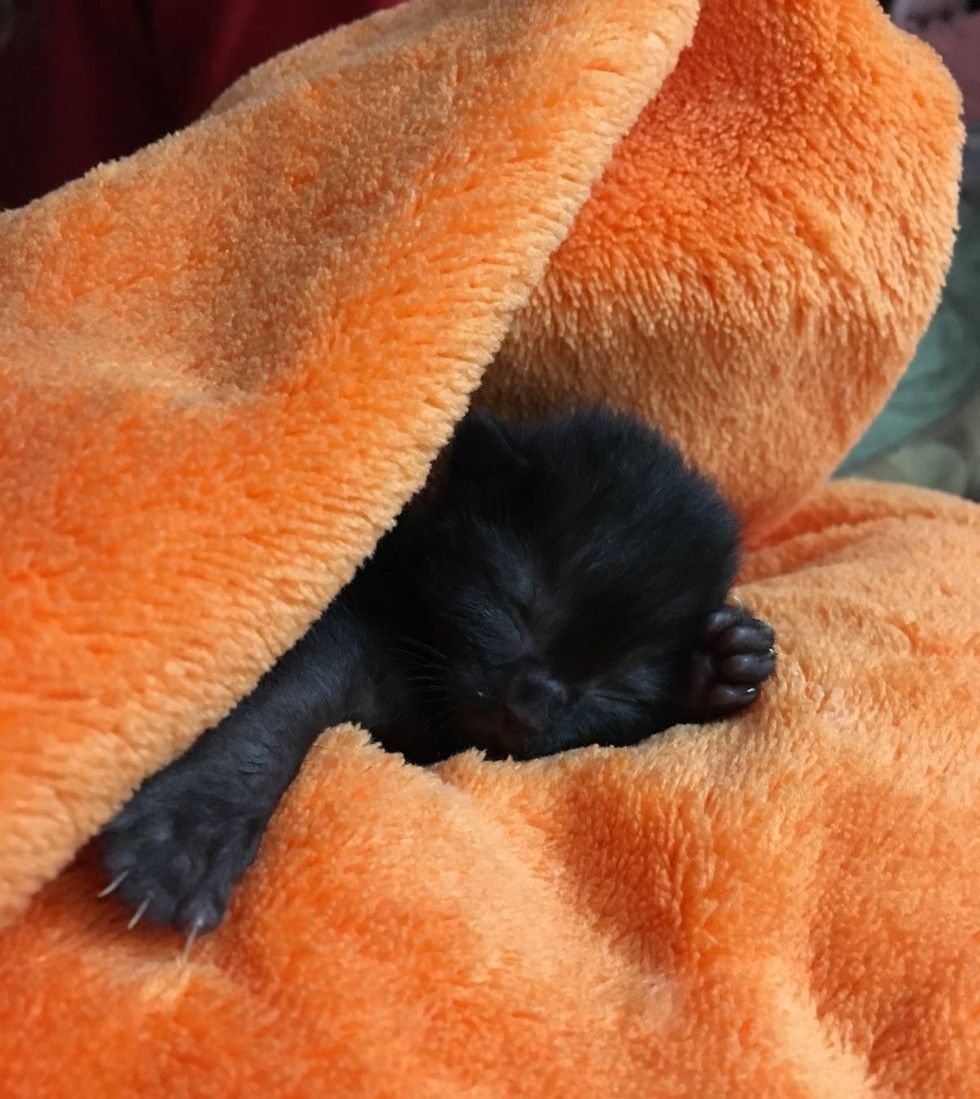 Photo: FrankMuir
As soon as she discovered the world, her quirks and personality came out in full swing.
Little Bagheera loves to roll on her back, showing off her cute belly.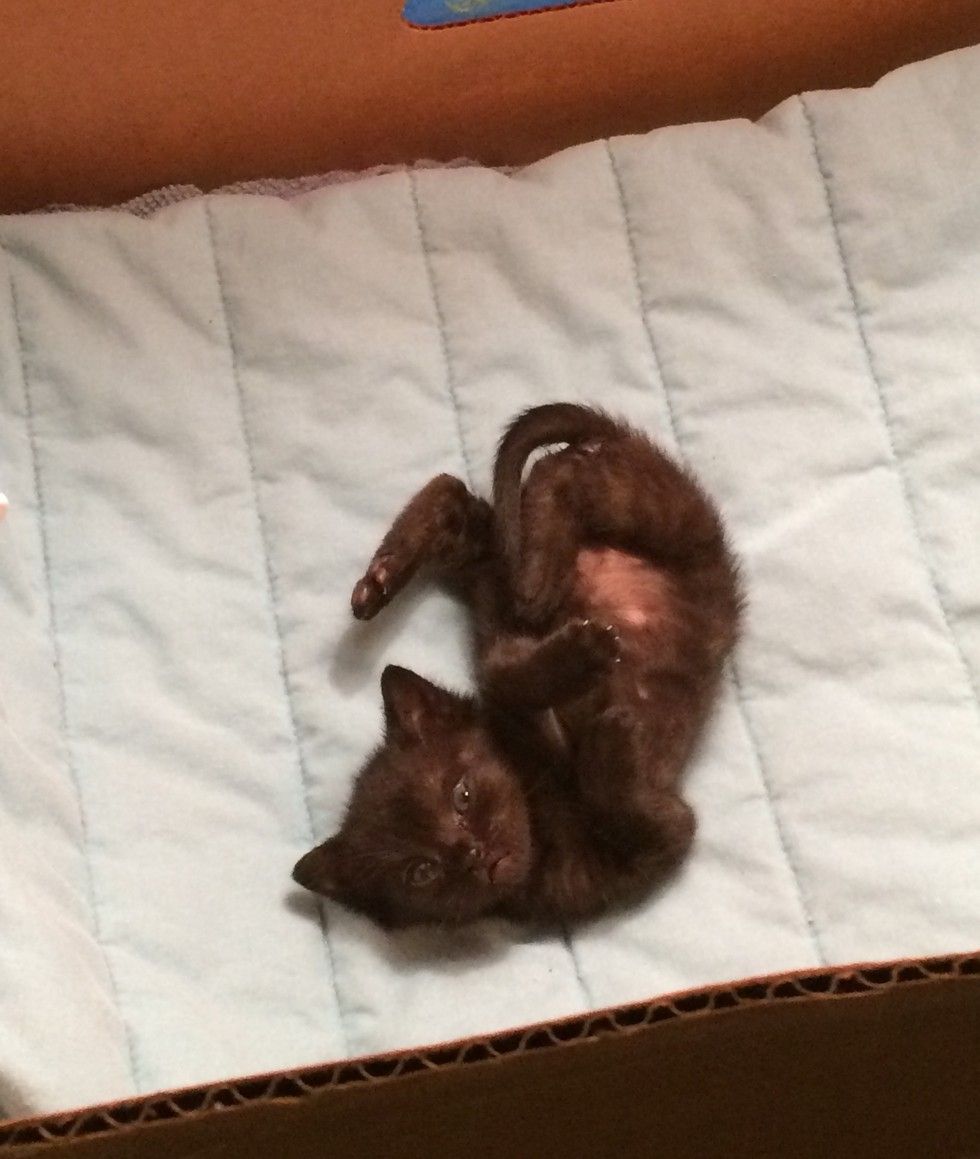 Photo: FrankMuir
After a full bottle of kitten formula, Bagheera is very satisfied wearing her proud milk-mustache.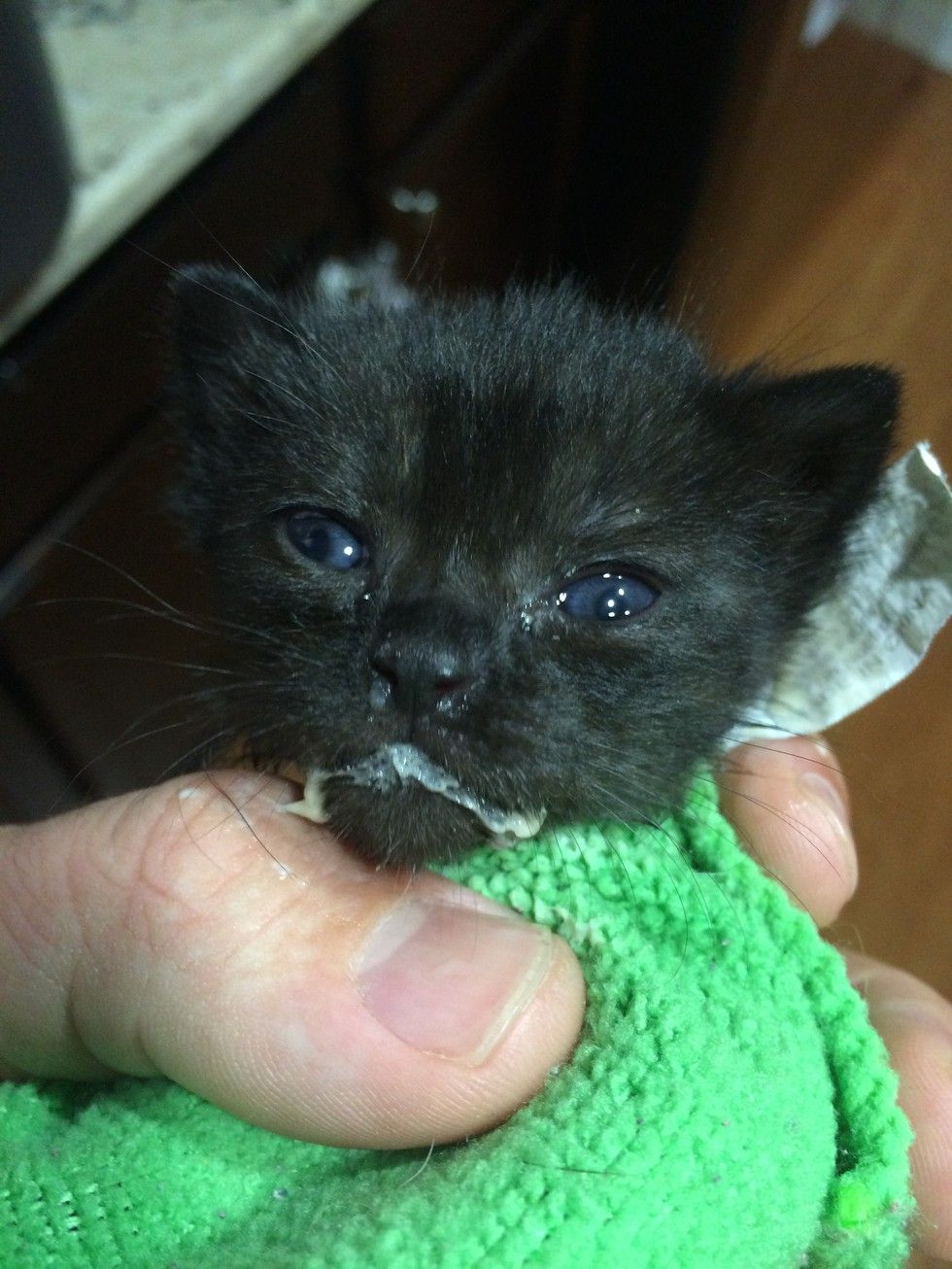 Photo: FrankMuir
Getting bigger and stronger at 4 weeks.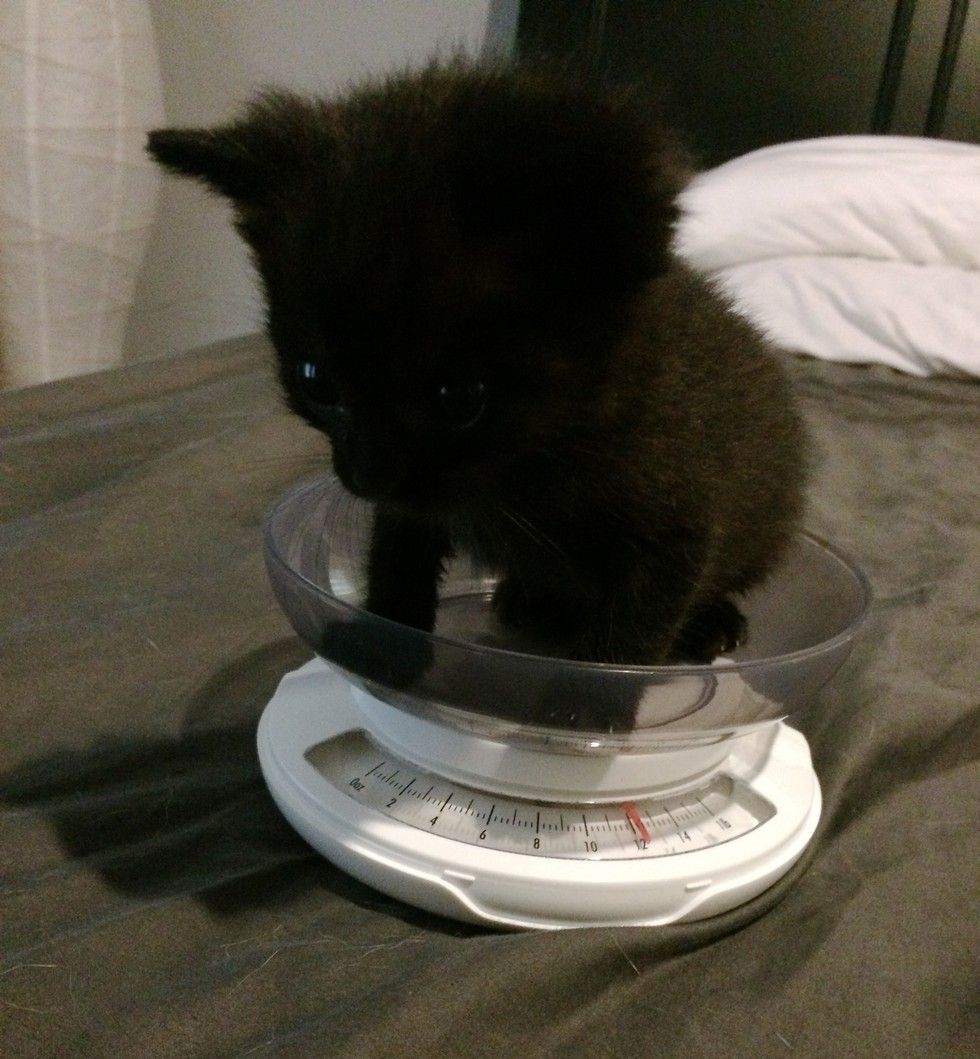 Photo: FrankMuir
Today the kitten is going stronger than ever. She never gave up fighting and brought herself to a roaring victory with the true power of a black panther.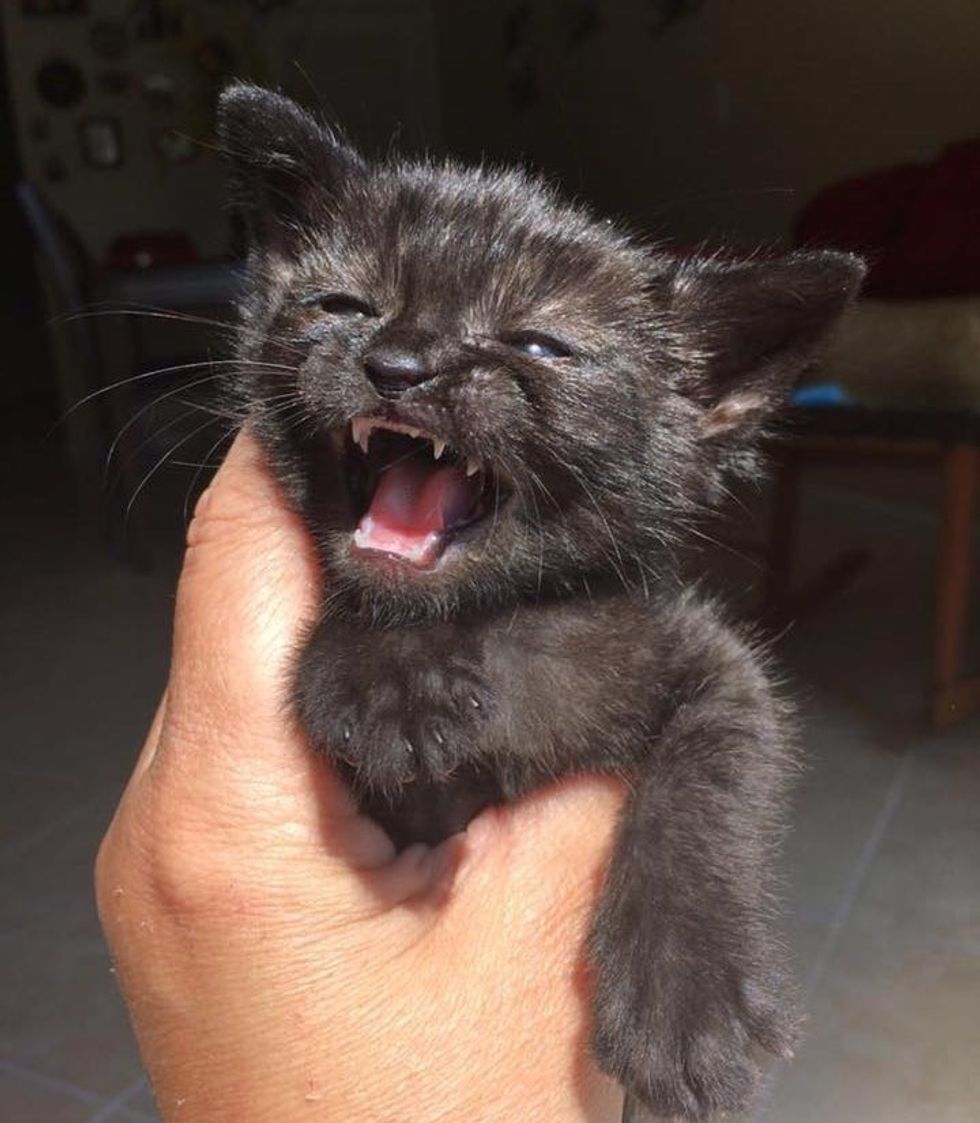 Photo: FrankMuir
Share this story with your friends. More at imgur/FrankMuir.
Related story: Man Saves Kitten, and She Immediately Claims Him As Family