This special kitty caught a volunteer's attention when the little fur baby looked at her with his adorable googly eyes.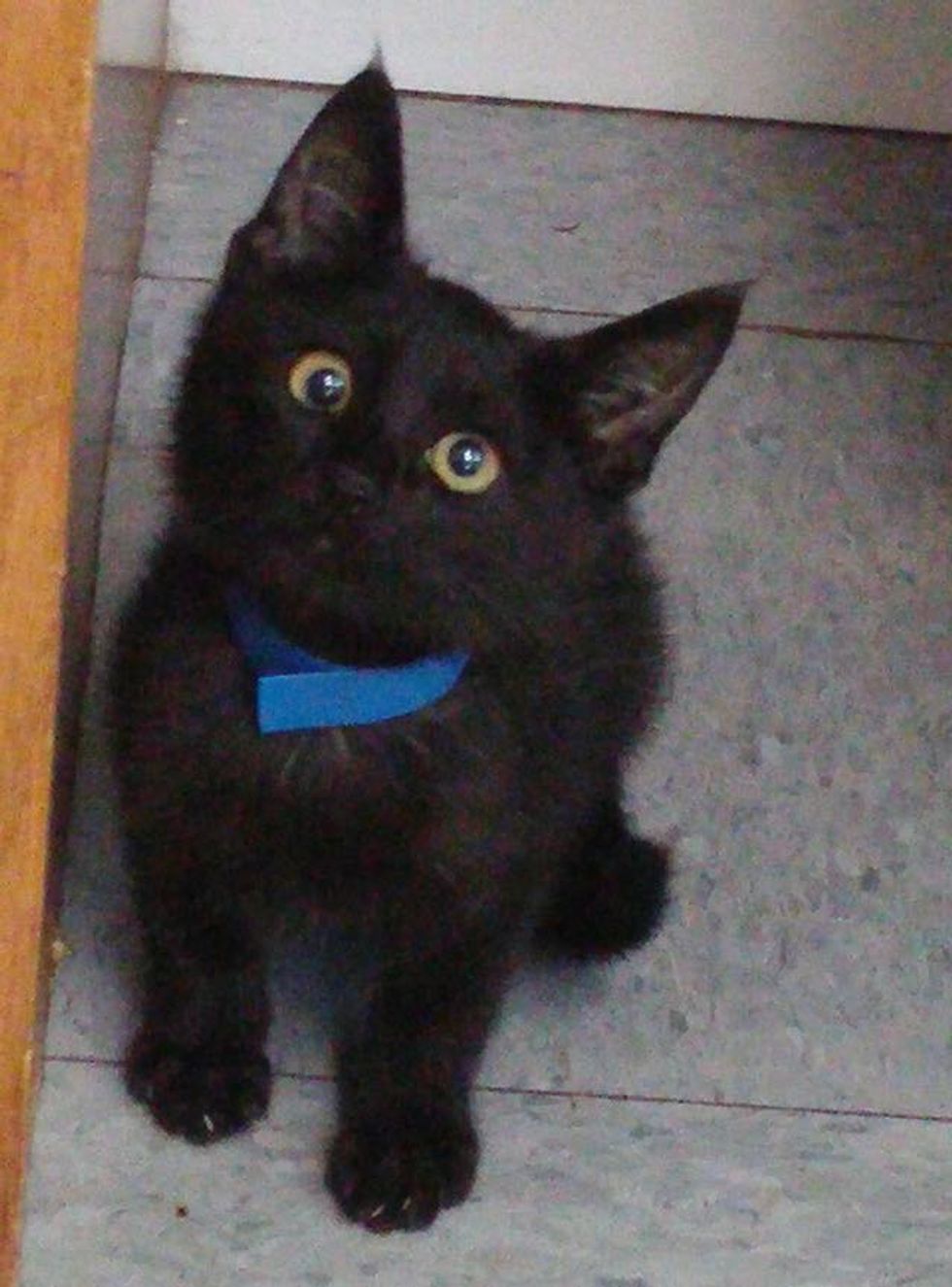 The volunteer was at the shelter to help walk the dogs and care for the cats. When she visited the kittens, this little black kitty came up to her and stole her heart with those adorable eyes.
This sweet little kitten is from the Humane Society in Indiana. He may look a bit O.o but isn't that more to love?
Many Siamese cats have crossed eyes. It makes me wonder if he has some Siamese in him.
"Excuse me while I'm trying to use the toilet."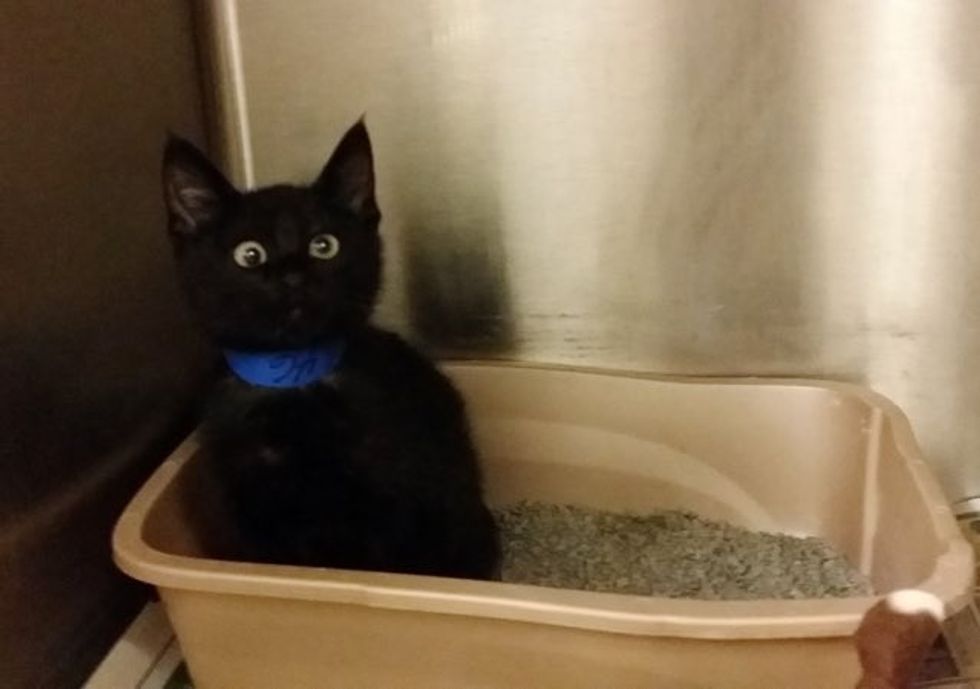 "I like your shoes and your hair at the same time."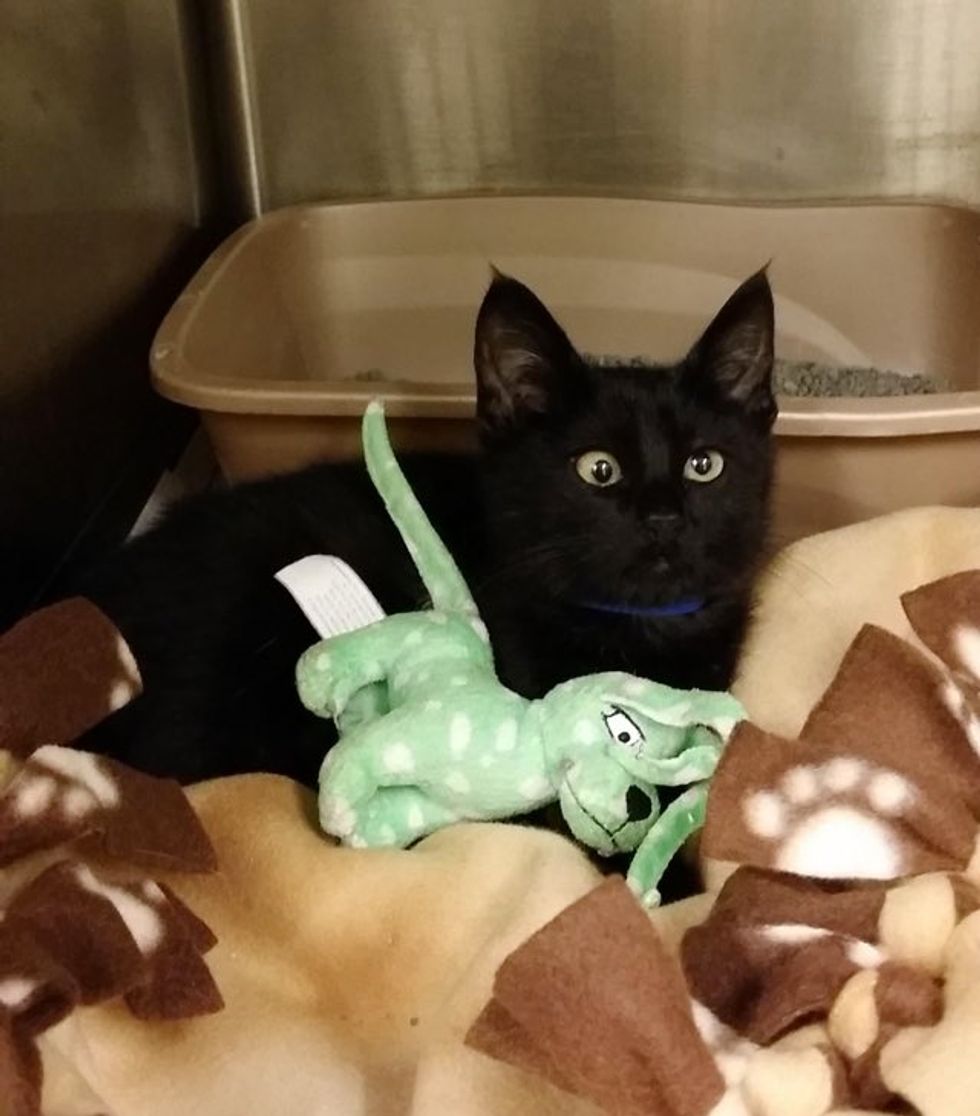 Share this story! Update from the shelter: the kitty has been adopted!