Rescuers saved five tiny kittens, whose eyes weren't even opened, from a drain on St. Patrick's Day...
And they got their dad, too.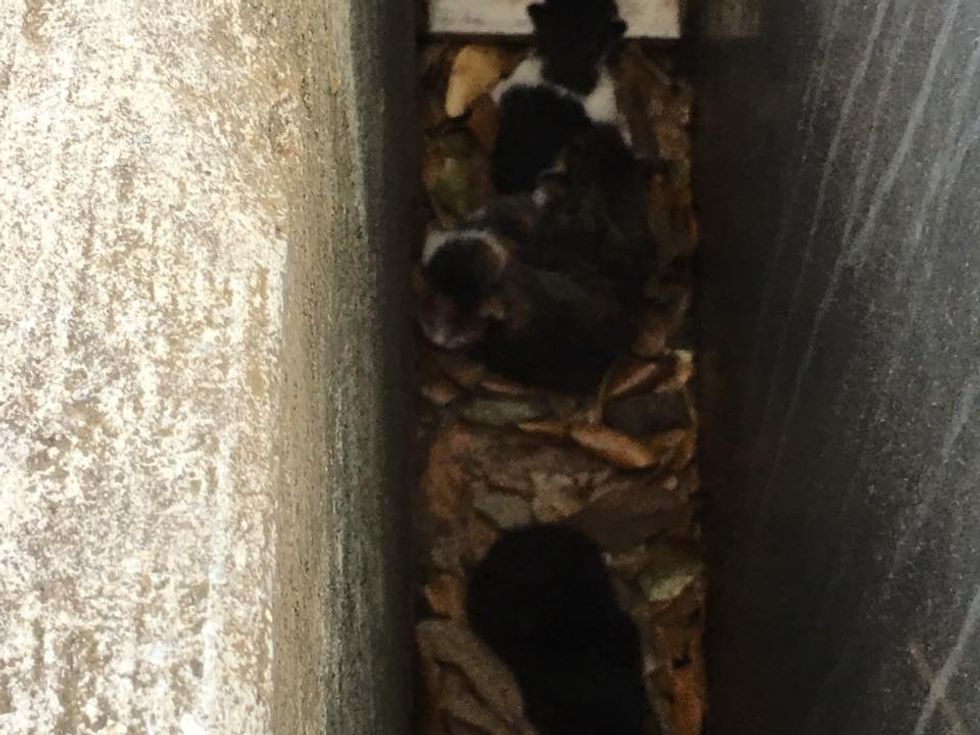 Naples Cat Alliance
It was on March 17, when rescuers of Naples Cat Alliance (in Naples Florida) learned about a litter of kittens that was trapped in a large drain.
As soon as they arrived, they sprang into action and got the kittens out to safety. One by one, they went from inside the drain to the rescuer's carrier.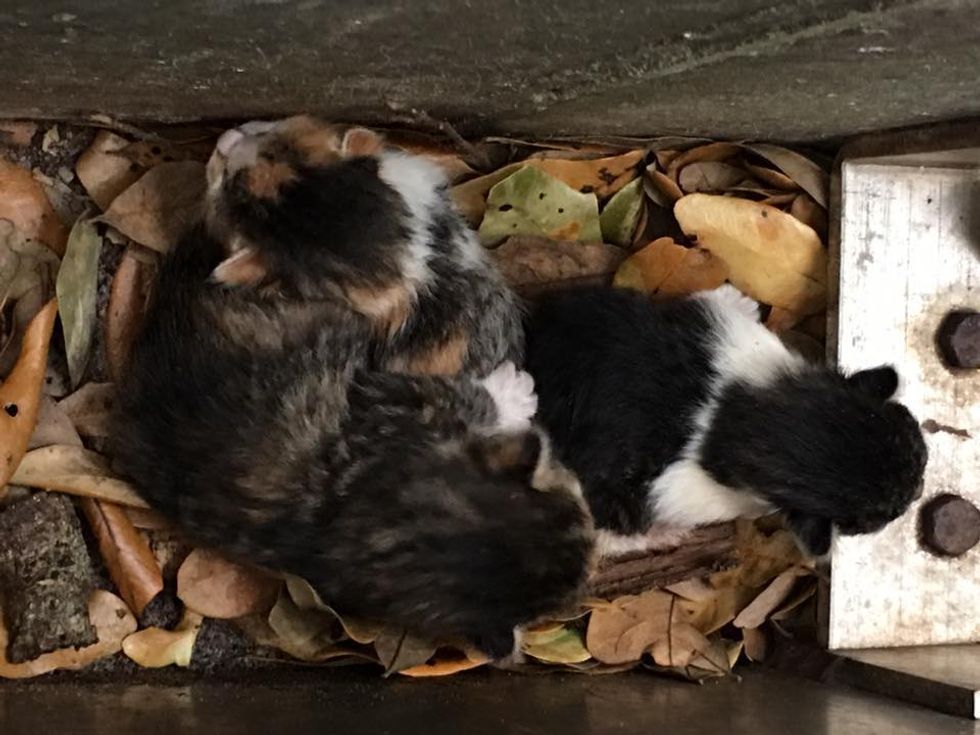 Naples Cat Alliance
They set out traps, hoping to get mama cat, too. But instead, they got a male cat who was related to the kittens.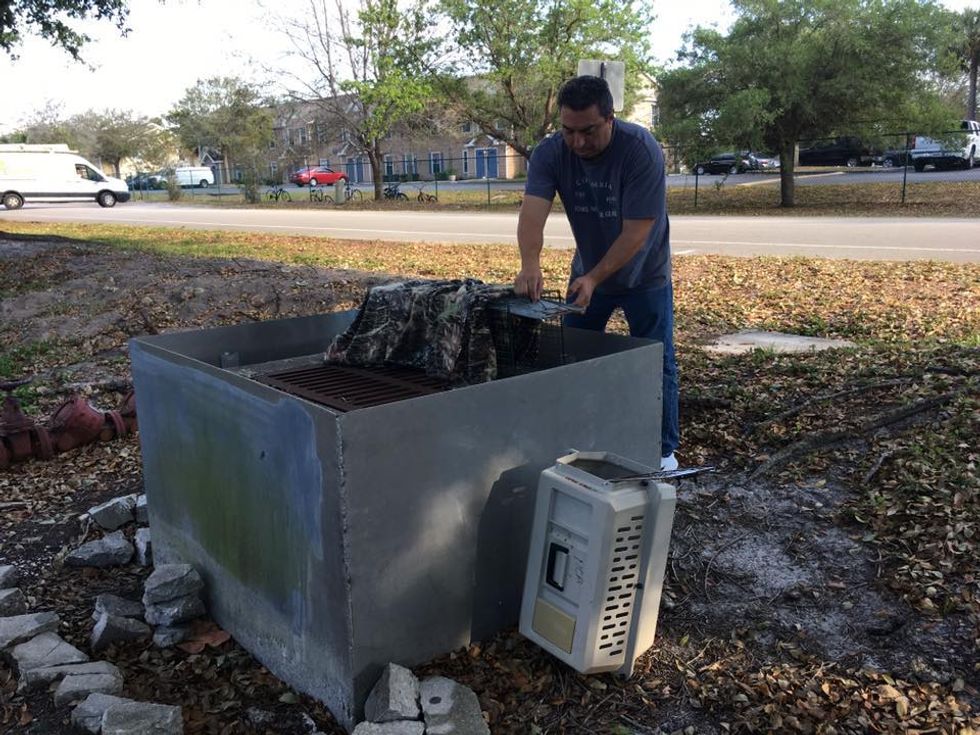 Naples Cat Alliance
"We caught Daddy! He is a big orange and white guy, his daddy days will be over tomorrow," the rescue group said.
Mama is avoiding the trap but they are determined to find her and reunite her with her babies.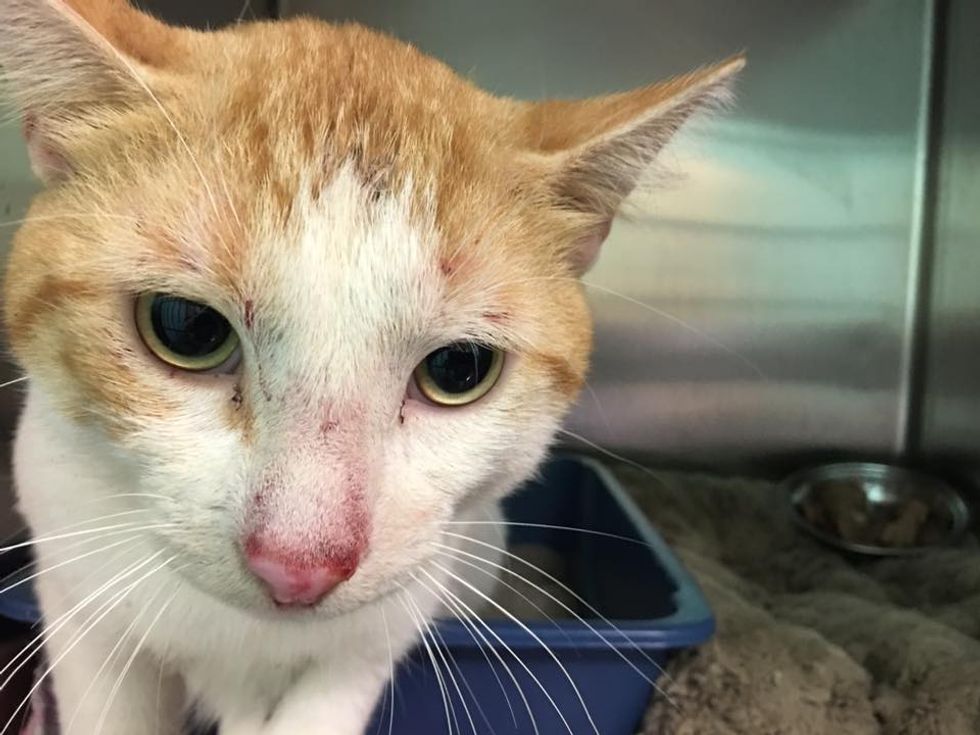 Naples Cat Alliance
Meanwhile, staff of Naples Cat Alliance are feeding the kittens every two hours. "They are getting stronger every day."
The resident dog, Bitsy, adores the tiny kittens and has come to offer to be their surrogate mom.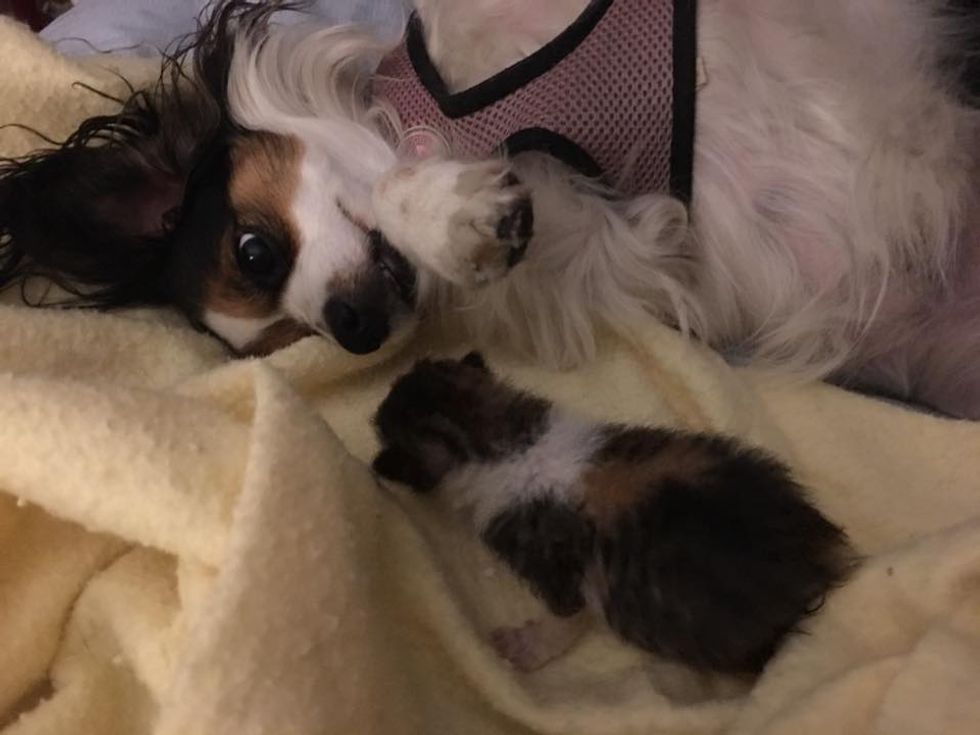 Naples Cat Alliance
"Bitsy loves to help with the babies and the little ones love to snuggle with her. As soon as Bitsy hears the carrier door open she runs into the room, ready to care for her new charges."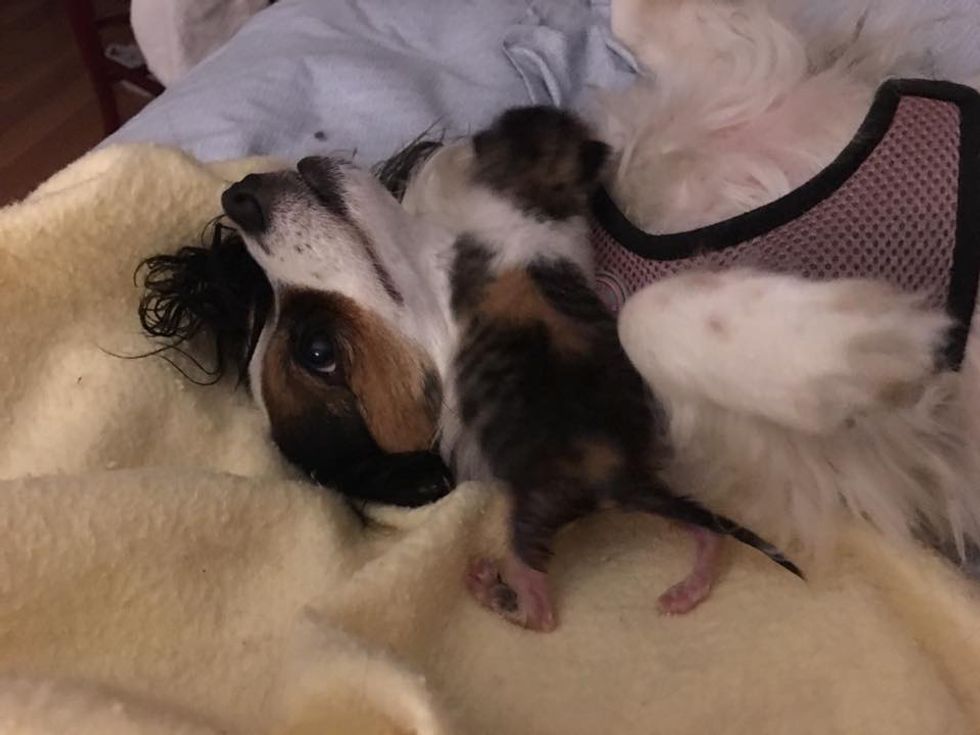 Naples Cat Alliance
On the day of the rescue...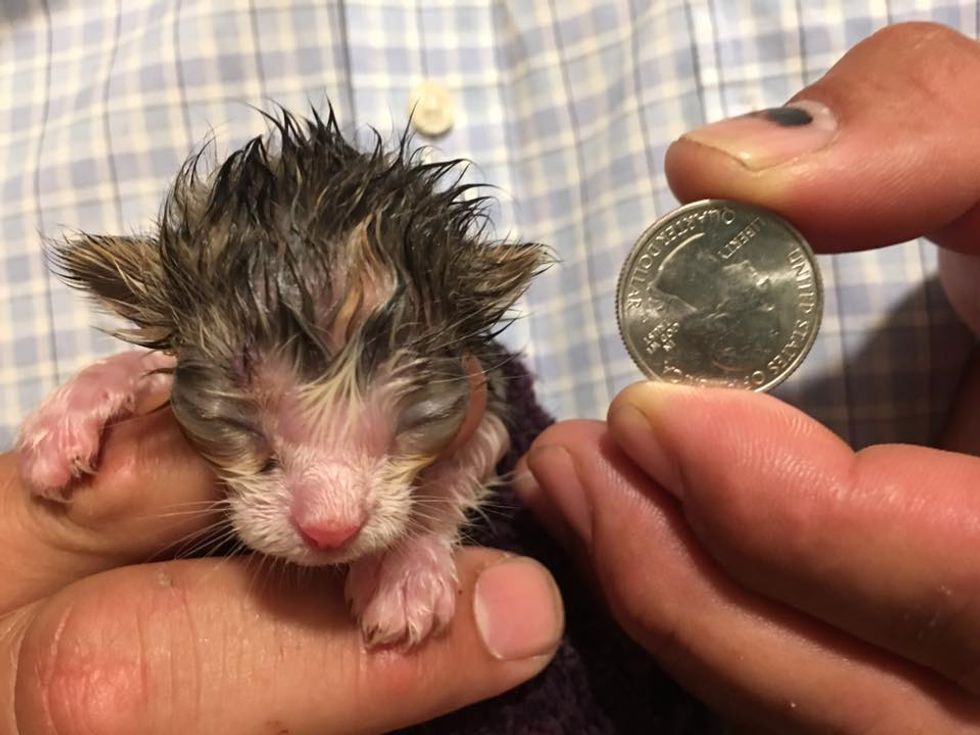 Now happy and safe!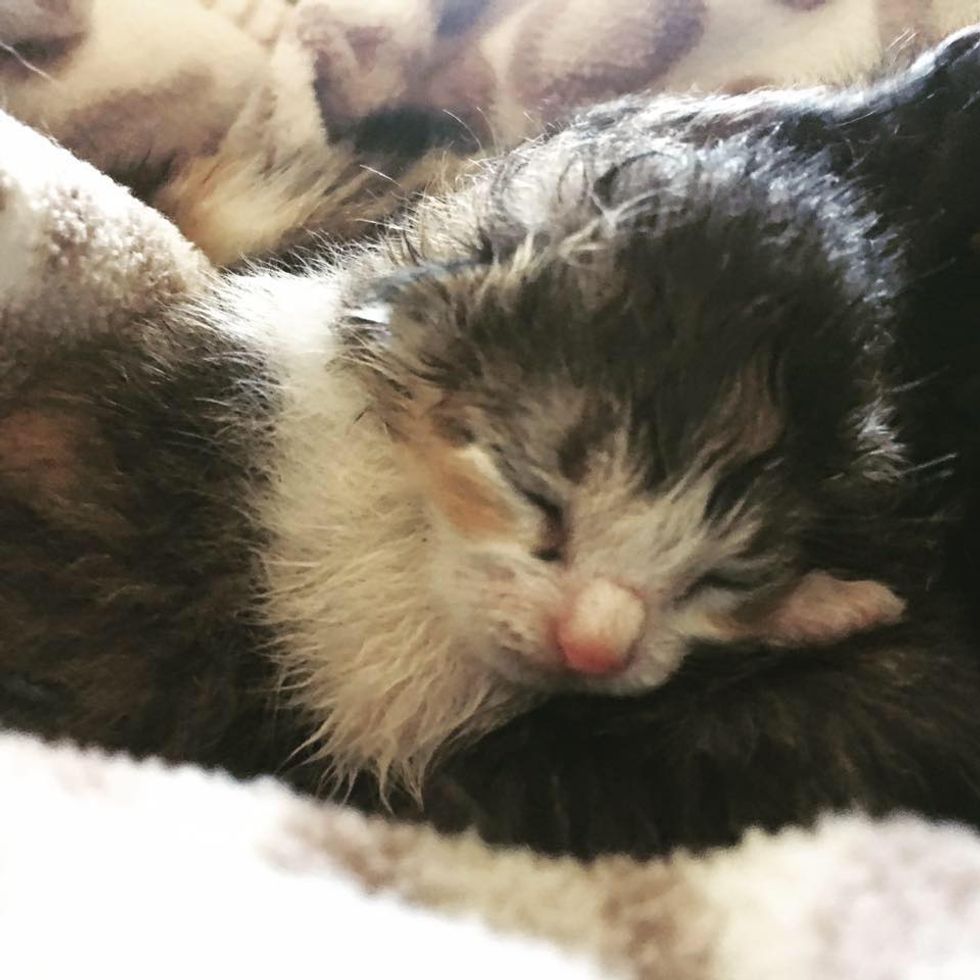 Naples Cat Alliance
Share this story with your friends. If you would like to support their rescue efforts, click here to see how you can help. Follow their updates at Naples Cat Alliance on Facebook.
Related story: Stray Cat Gave Birth to 7 Kittens and Dog Decides He Will Be Their New Dad