A tiny stray kitten walked up to a young man when he was out with his dog. The little feline followed him around, begging to be adopted.
Meet Onion!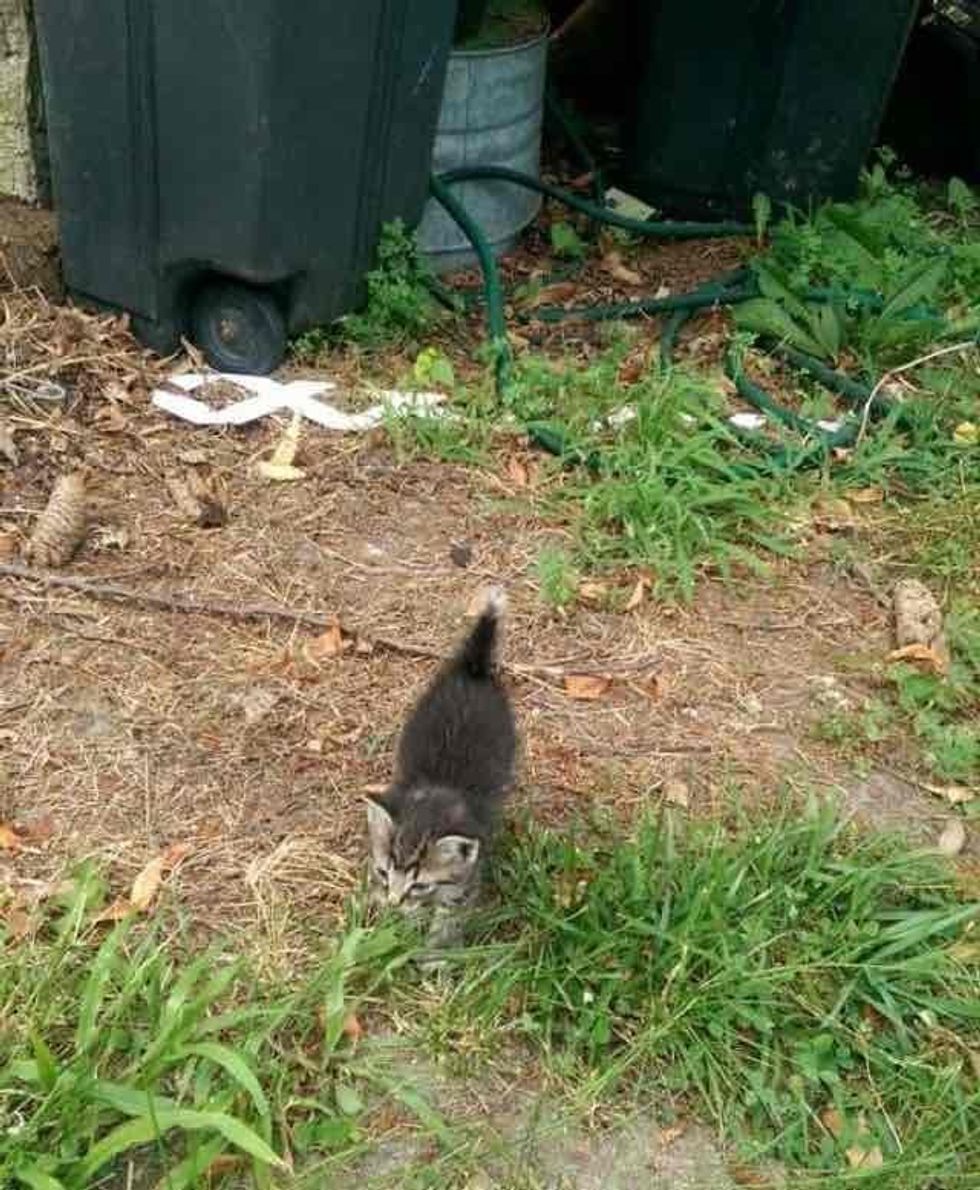 Will @Dustycartridge
"As I was petting my husky this little guy walked up to me," Will said ( reddit/Dustycartridge). "He is a kitten from one of the strays that live around here."
The tiny tabby wanted to play with his human friend and wouldn't let him go. His cat mama was nowhere to be found, so Will decided to take little Onion to the vet to get him checked out.
The kitten was only 5 weeks old at the time and needed a home. Will took the little kitten home and the rest is history. "(He) is now my new pet."
When Will found the kitten, he was all alone.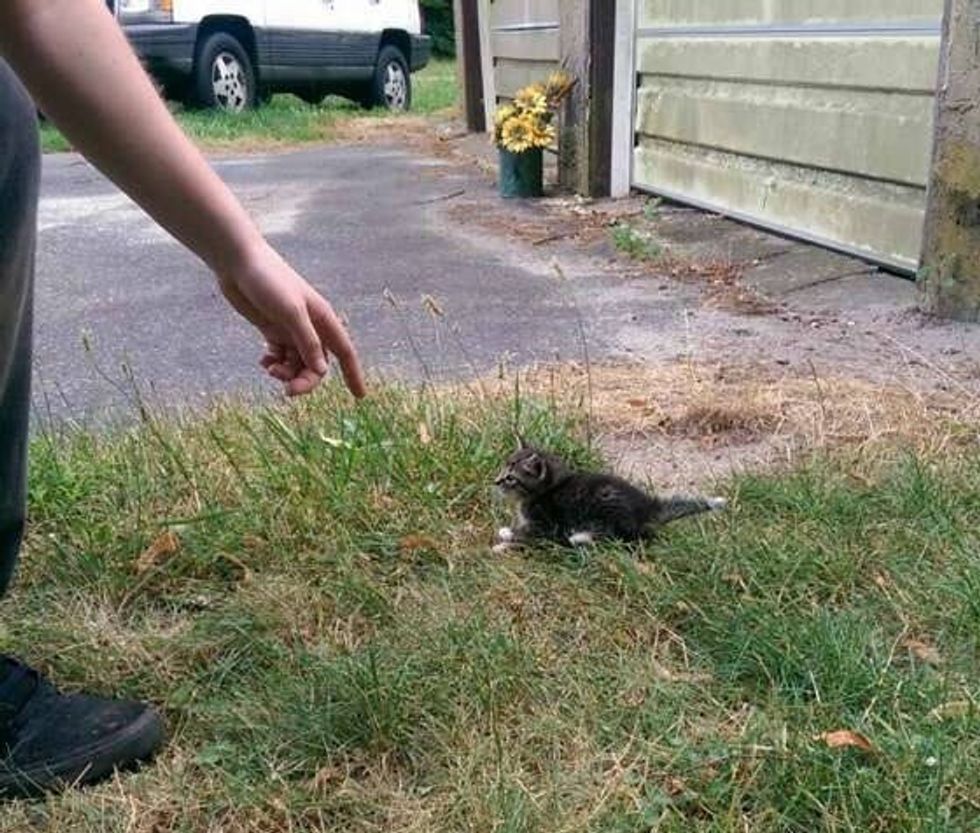 Will @Dustycartridge
"Will you be my human?"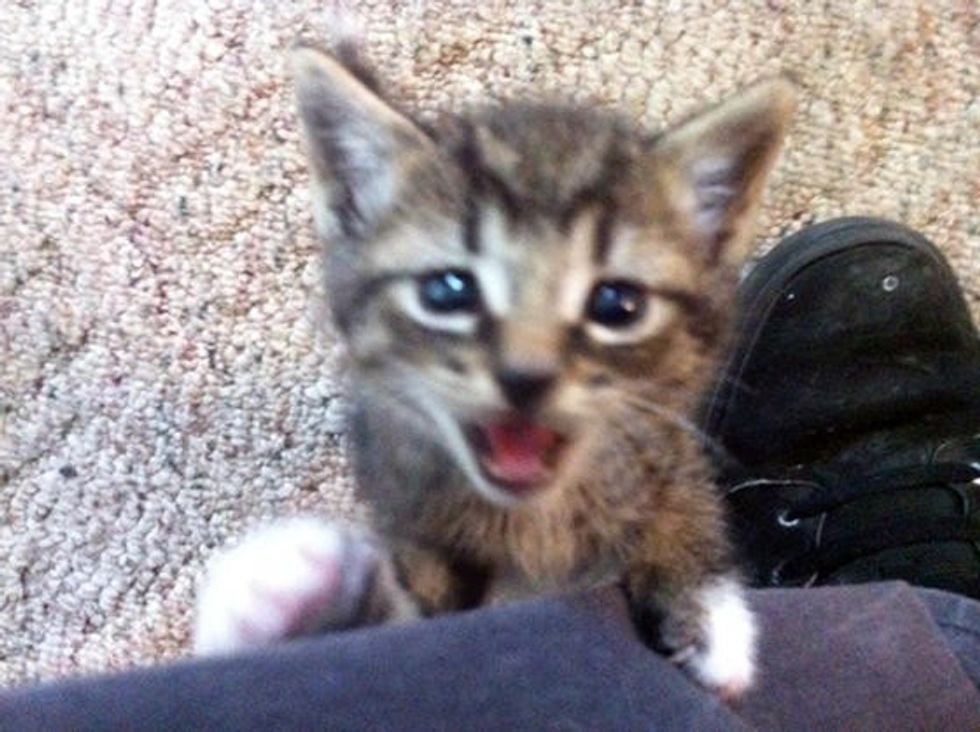 Will @Dustycartridge
The little ball of fur stole the young man's heart right from the start.
As soon as he picked him up, the little guy was hooked on cuddles and began to purr.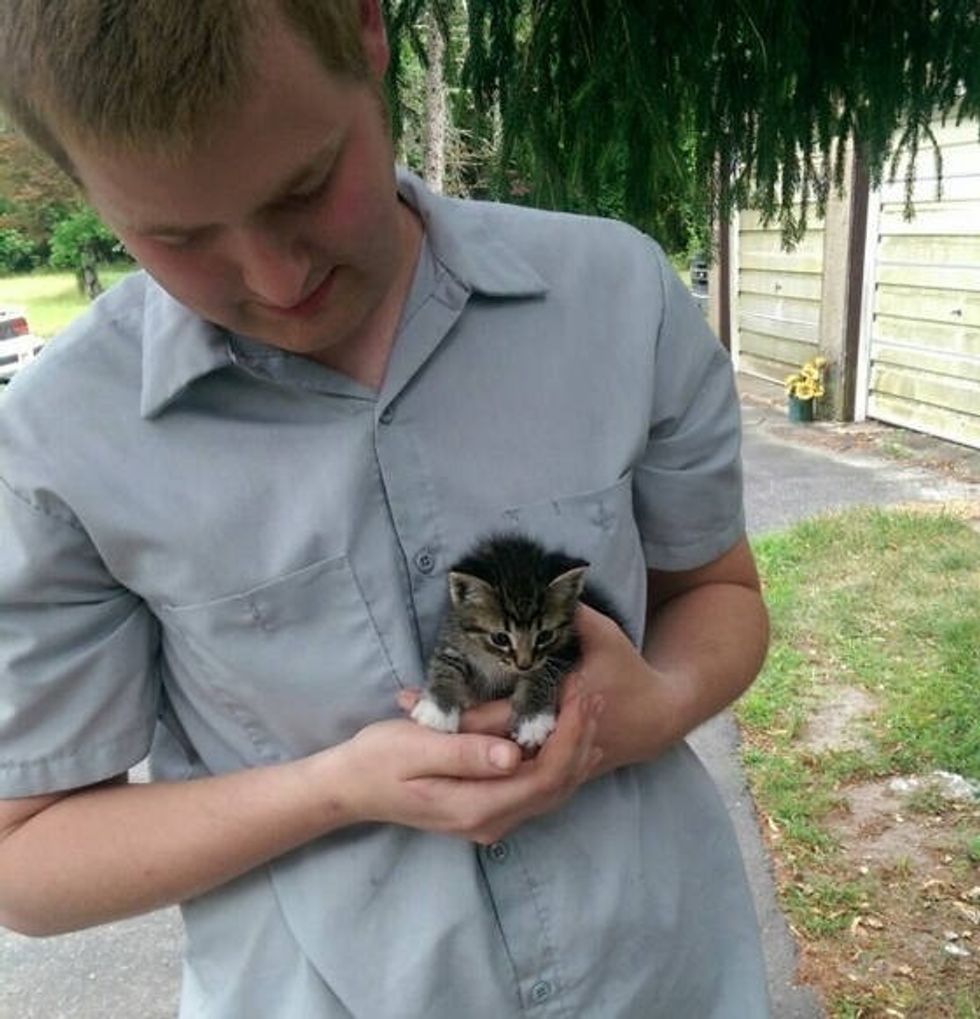 Will @Dustycartridge
Little Onion cuddling with his human at his new home.
He loved to be held and fall asleep in his arms.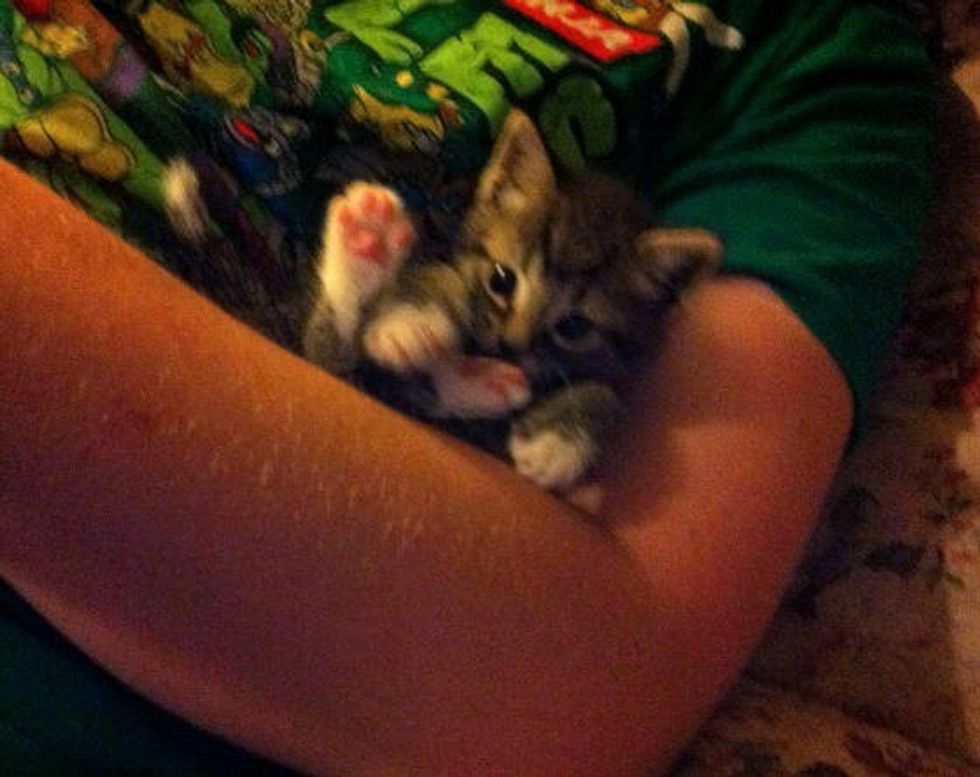 Will @Dustycartridge
"This little guy will follow me around the house if I let him loose.
"He just won't leave me alone now."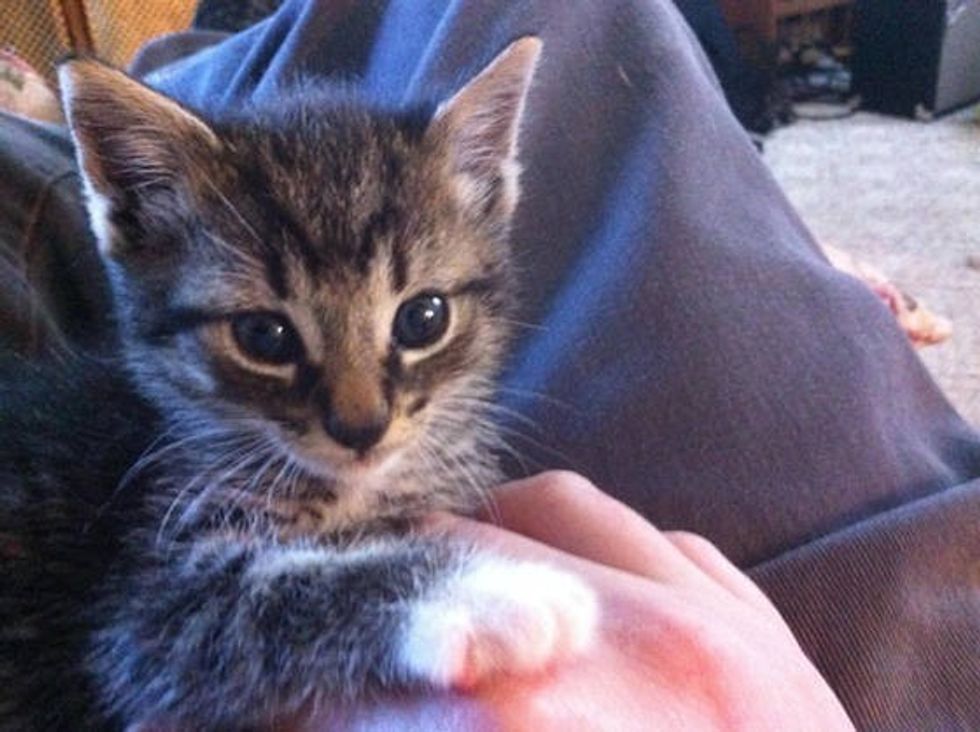 Will @Dustycartridge
"He purrs every time I pick him up now."
Will @Dustycartridge
Update:
Look at Onion now! He's grown into a handsome boy!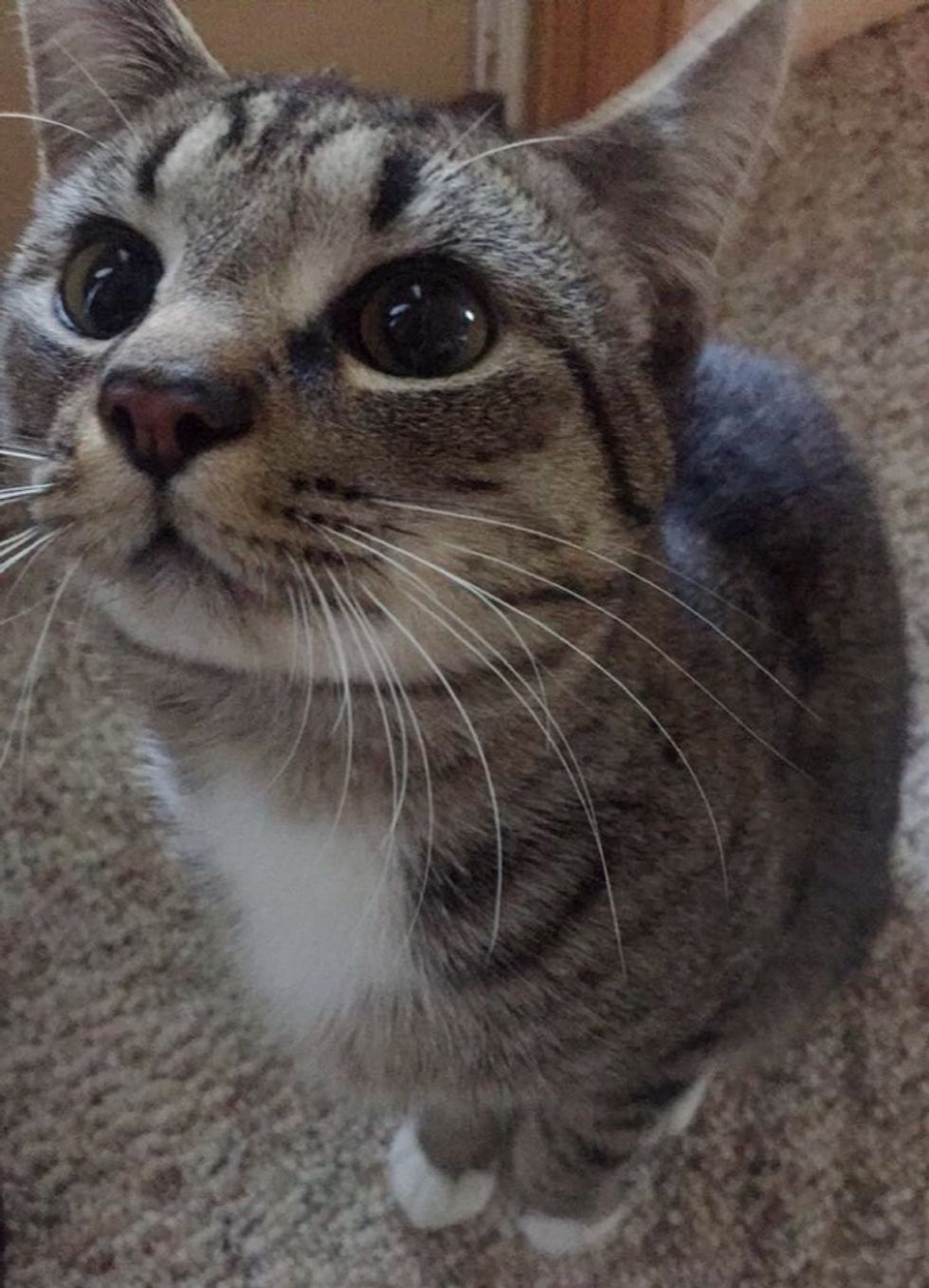 Will @Dustycartridge
Share this story with your friends! (More info: reddit/ Dustycartridge)
Related story: Man Found Stray Kitten Clinging to Truck and Knew He Had to Help