A kind-hearted man saw two little white boots under a truck by the tire and found a tiny kitten clinging to it. Her cat mother ran away and left her behind, so the man knew he had to help.

Meet Axel!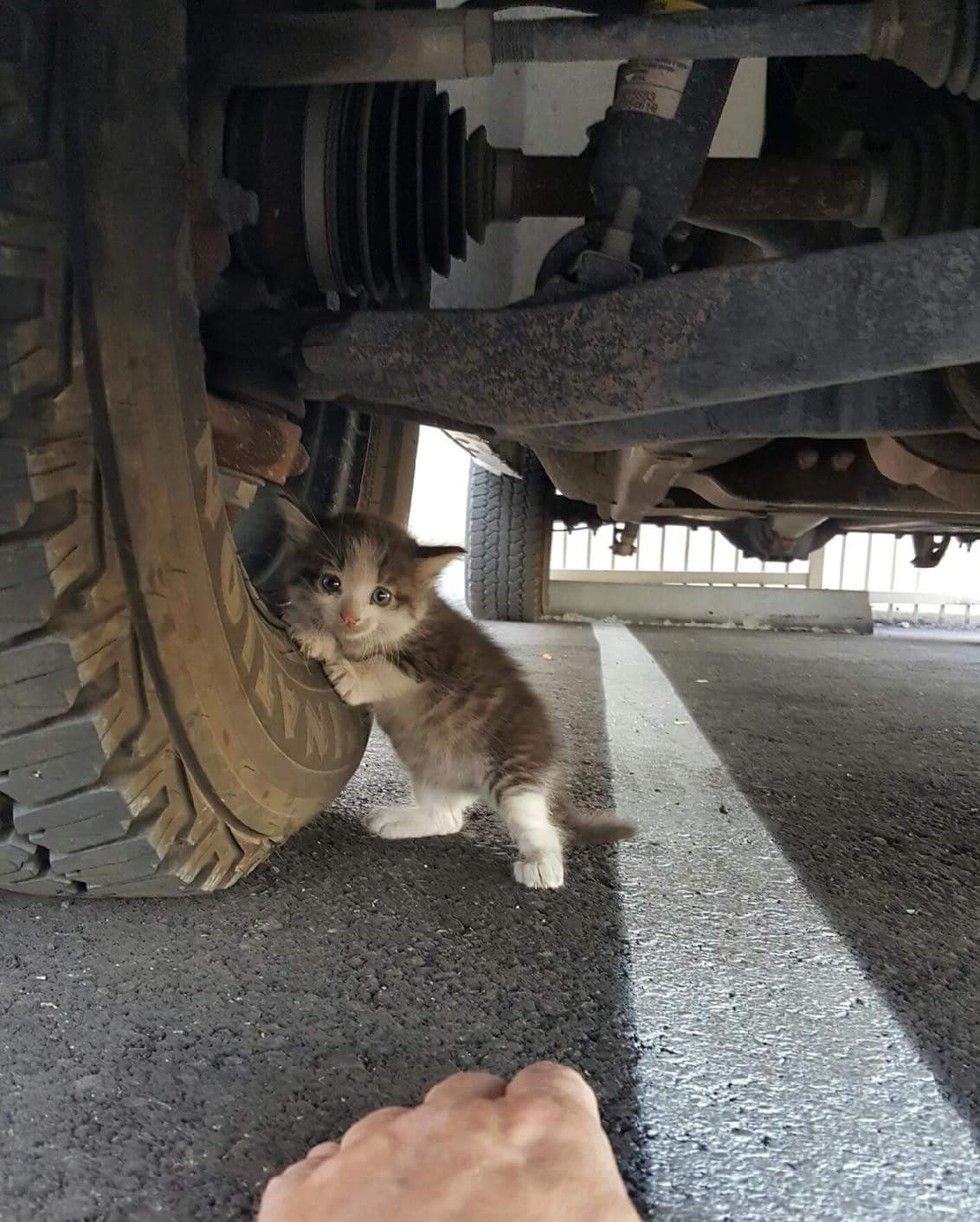 Courtesy: JustAnotherGoodGuy
"She was just hiding under the truck after the mama ran away. The mama is a stray who has been living in the office park for at least a couple of years," reddit user justanothergoodguy told Love Meow.
The man waited for the cat mother to return but she never did. He checked everywhere for other kittens but couldn't find any. The little stray who was clinging to the tire, was the only kitten there. He took a photo and sent it to his wife.
"My husband sent this picture and said 'can I bring it home?' That's his hand. Who could say no to that face?"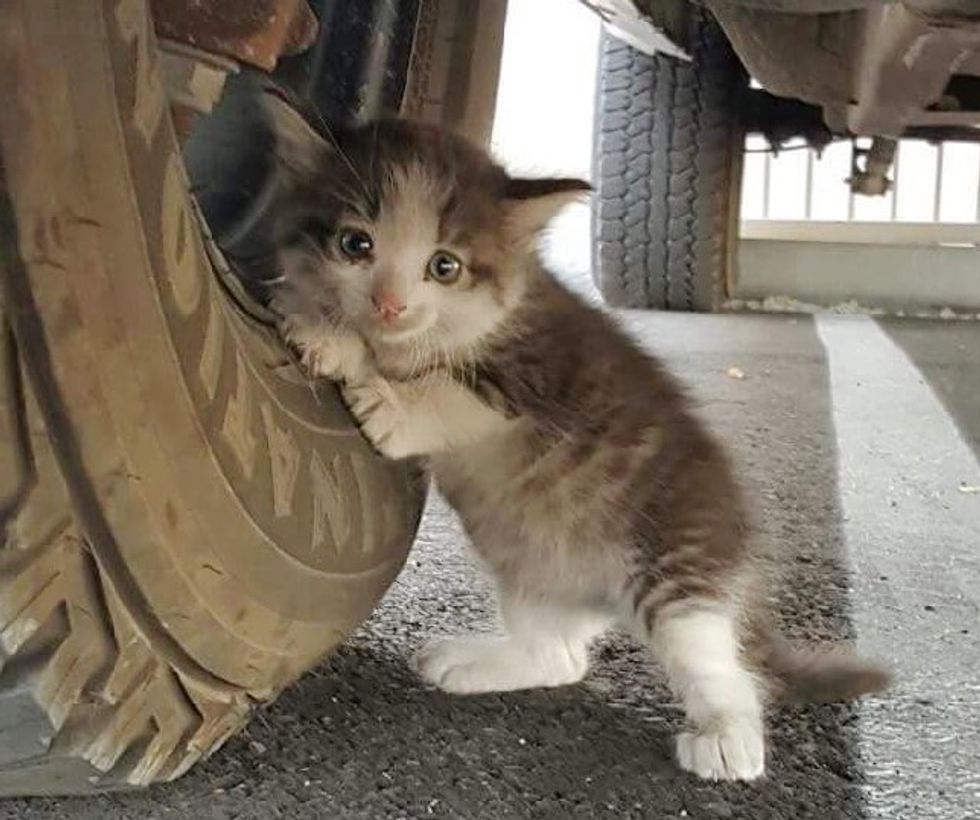 Courtesy: JustAnotherGoodGuy
The man stayed with the kitten until she was comfortable enough to come out and accept his help. He scooped her up and took her to the vet.
"First thing we did! That's how we found she's a she. Got shots, the whole new kitten package. She was only 4-5 weeks old when found."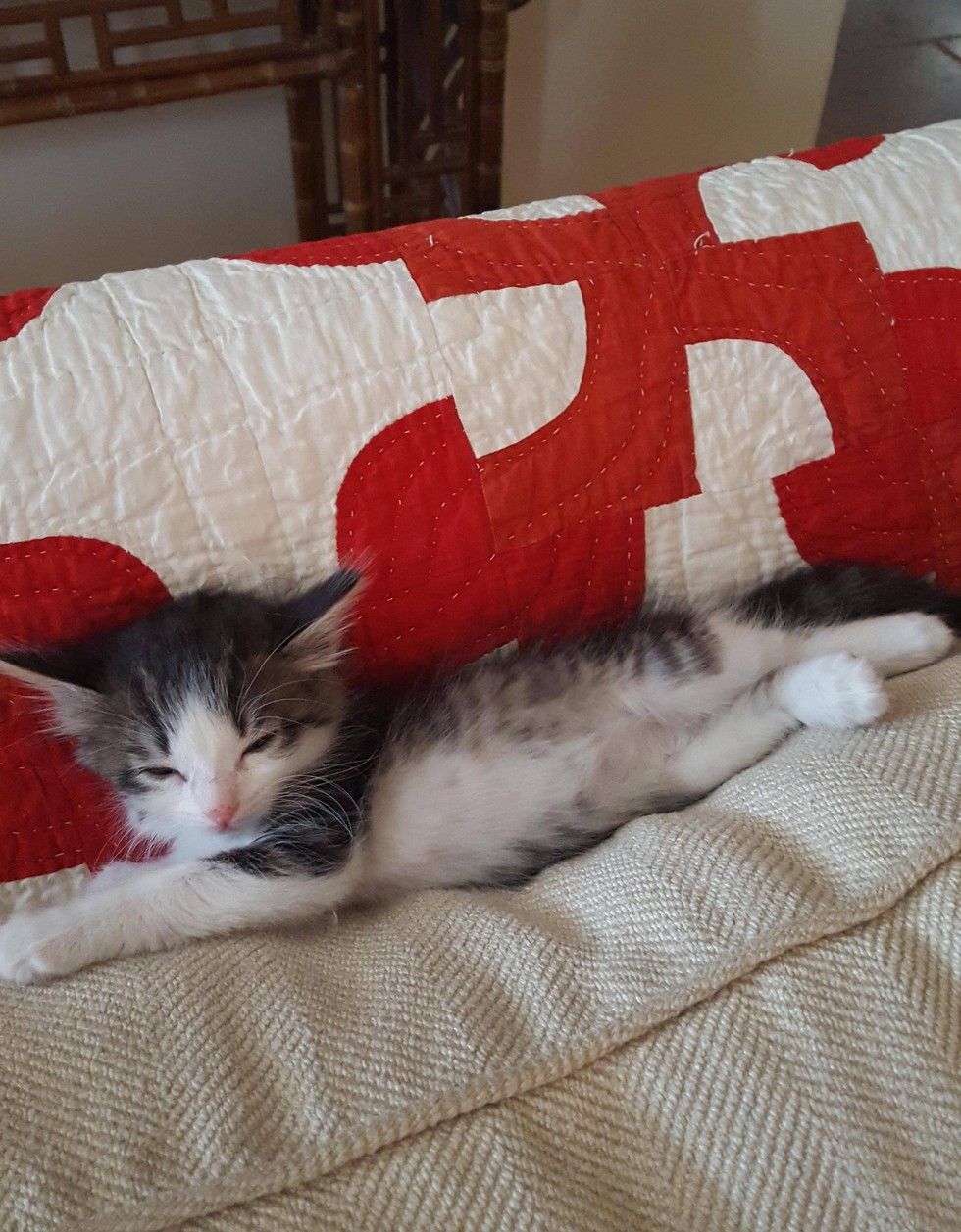 Courtesy: JustAnotherGoodGuy
The little fur buddy is clear-eyed and clean now!
"Now she's sitting on the sofa with a full belly. Life got a lot better for her two weeks ago... she's a keeper. She has made herself right at home with our 19-year-old cat and 2-year-old dog."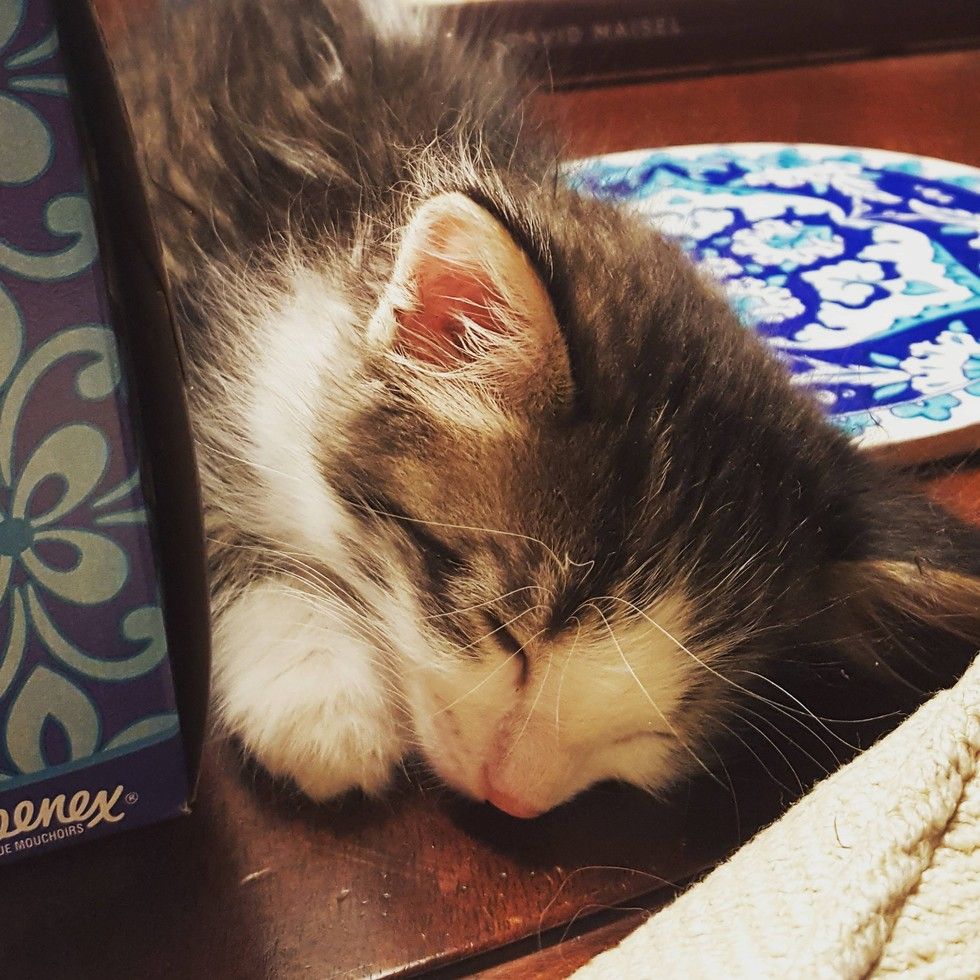 Courtesy: JustAnotherGoodGuy
When someone on reddit asked "How much does (the kitty) charge for wheel alignments?" They said: "Room and board. And a pound of flesh, one scratch at a time."
They named her Axel, and she is safe, sound, warm, full, and loved at her forever loving home.
"She's a great addition to the house!"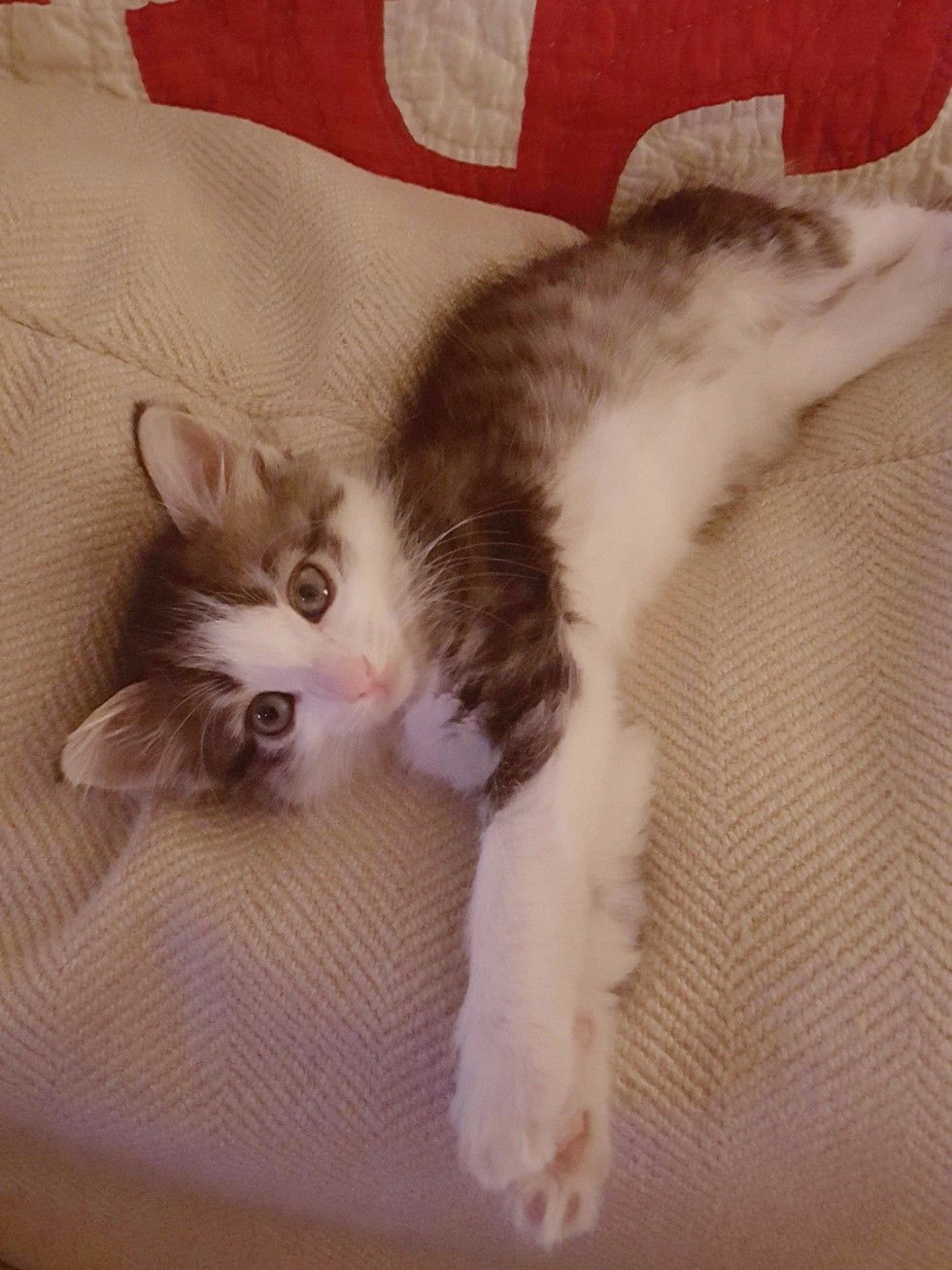 Courtesy: JustAnotherGoodGuy
Sometimes cats find us in a way we never expected.
Cats... "Real Men" Detectors!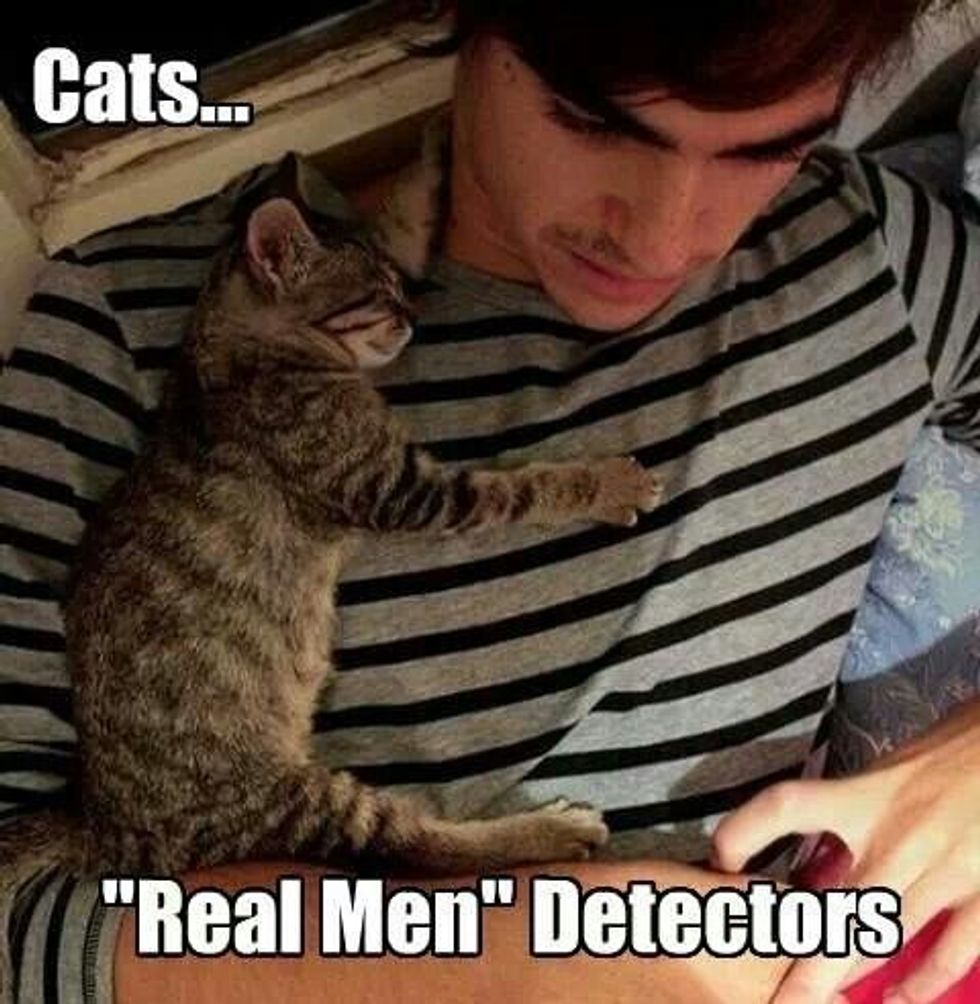 Share this story with your friends.
Related story: Heroic Man Rescues Kitten Stranded in Flood Waters