A tiny kitten was found plastic wrapped to a package in the back of a UPS truck. When a delivery driver was alerted by the kitten's cries, he couldn't believe what he saw.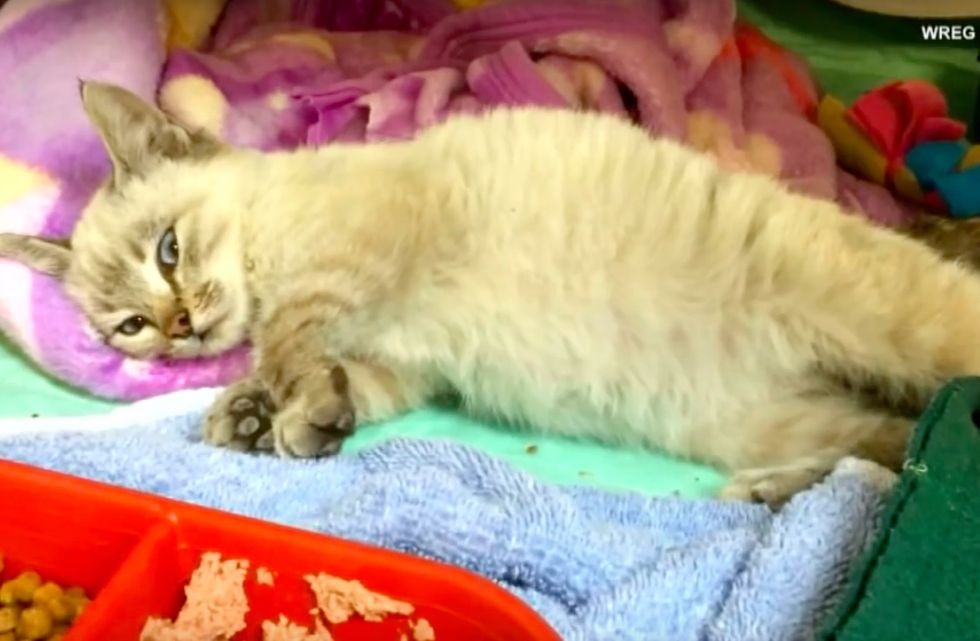 YouTube/Inside Edition/WREG
"He's a tough little guy," veterinarian Caroline McCutcheon of Park Avenue Animal Hospital told WREG Channel 3.

The truck was loaded four days earlier in Chicago, and the driver had no idea how long the kitten had been trapped. "(The kitten) couldn't move his legs," Dr. McCutcheon said.
The USP driver heard the kitten's faint meow from the back of his truck. When he found the tiny feline, he immediately freed the kitten from the package and took him to the vet.
"He's a cat person, and it just really broke his heart," McCutcheon sad.
They named the kitten Joey.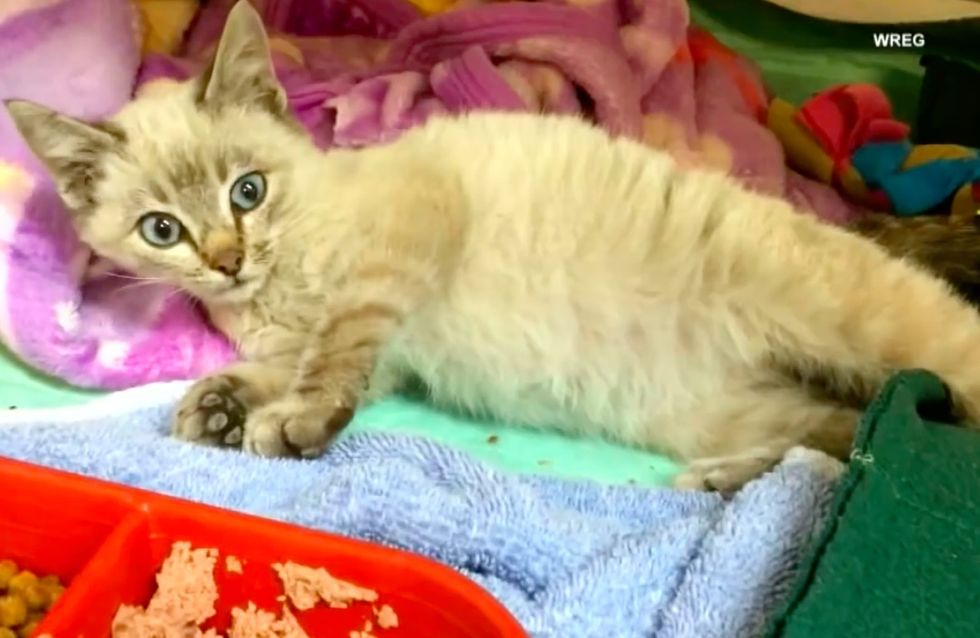 YouTube/Inside Edition/WREG
"He was probably a warehouse kitten who got caught up in the machinery," McCutcheon told WREG Channel 3. "I don't think this was malicious. It was just an accident. Nobody knew he was in there."

The little kitten is doing well. He has already found a forever human, and will go home with him next week.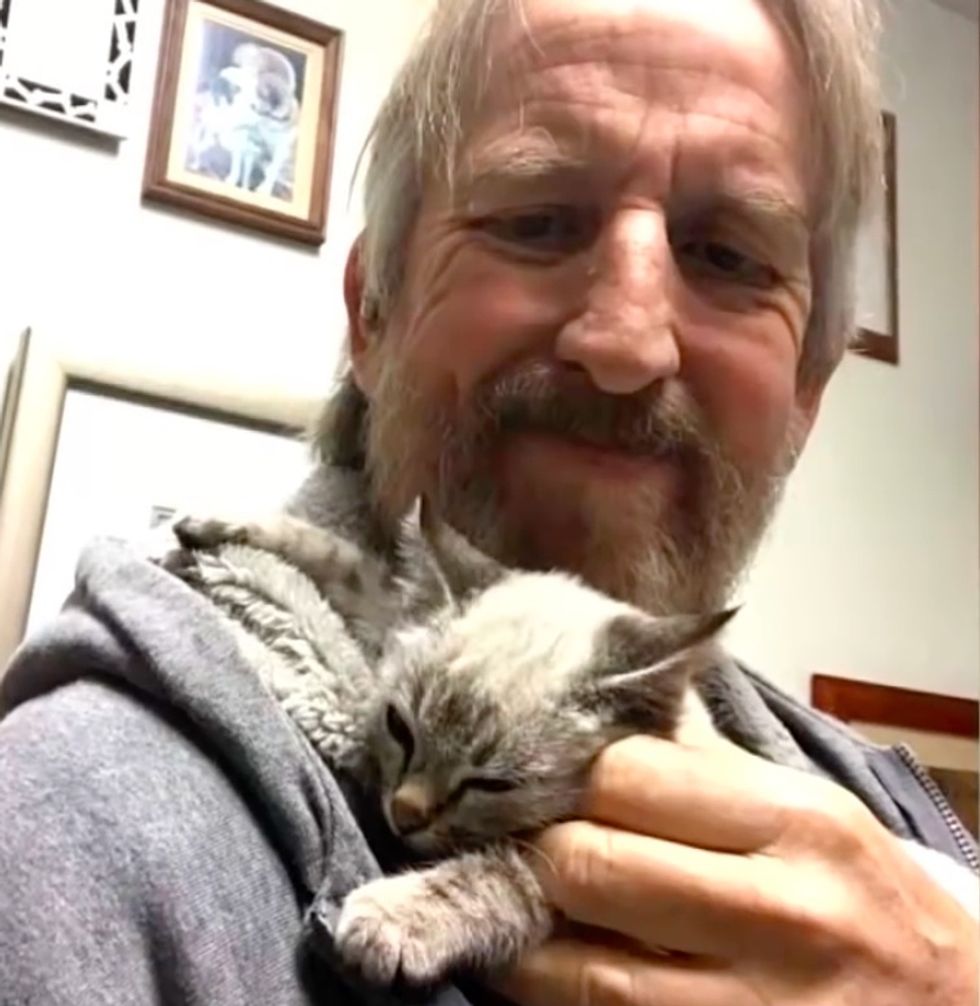 YouTube/Inside Edition/WREG
The kitten is now safe and on the mend.
Watch the full story here:
Share this story with your friends. (More at WREG Channel 3)
Related story: Trash Worker Saves Tiny Kitten Found in His Truck