A couple was driving around when they saw a tiny kitten run under a truck at a red light. They were only a few lanes away from the truck, so the young woman got off the car and rushed over to save the kitten.
"Taken on the day we found him. Still can't believe how tiny (and filthy) he was."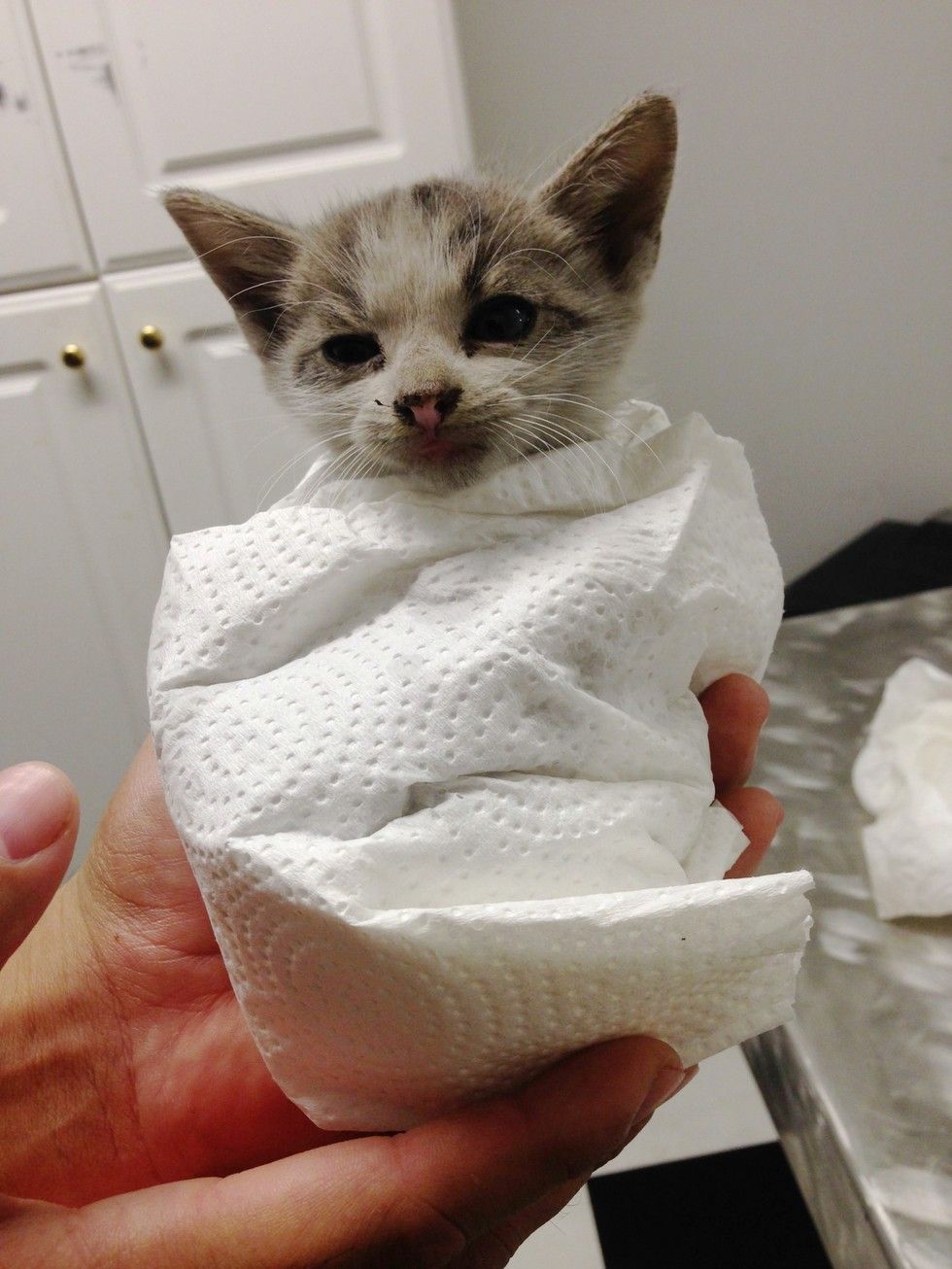 Photo: lady-darlington
"As I rushed from the car, the light turned green, but two guys riding bicycles on the sidewalk realized what was going on, so they're actually the ones who told the people in the truck not to move while I grabbed the kitty, who was trying to hide near their back tire," reddit user lady-darlington said.

The kitty hissed at her when she first tried to grab him from under the truck. "He was very clearly afraid."
As soon as he realized they meant good, he took to them almost immediately.
The couple brought the kitten to get vetted, and took him home to meet two other kitties who were going to be his new siblings. They named him Leopold Atticus Black III.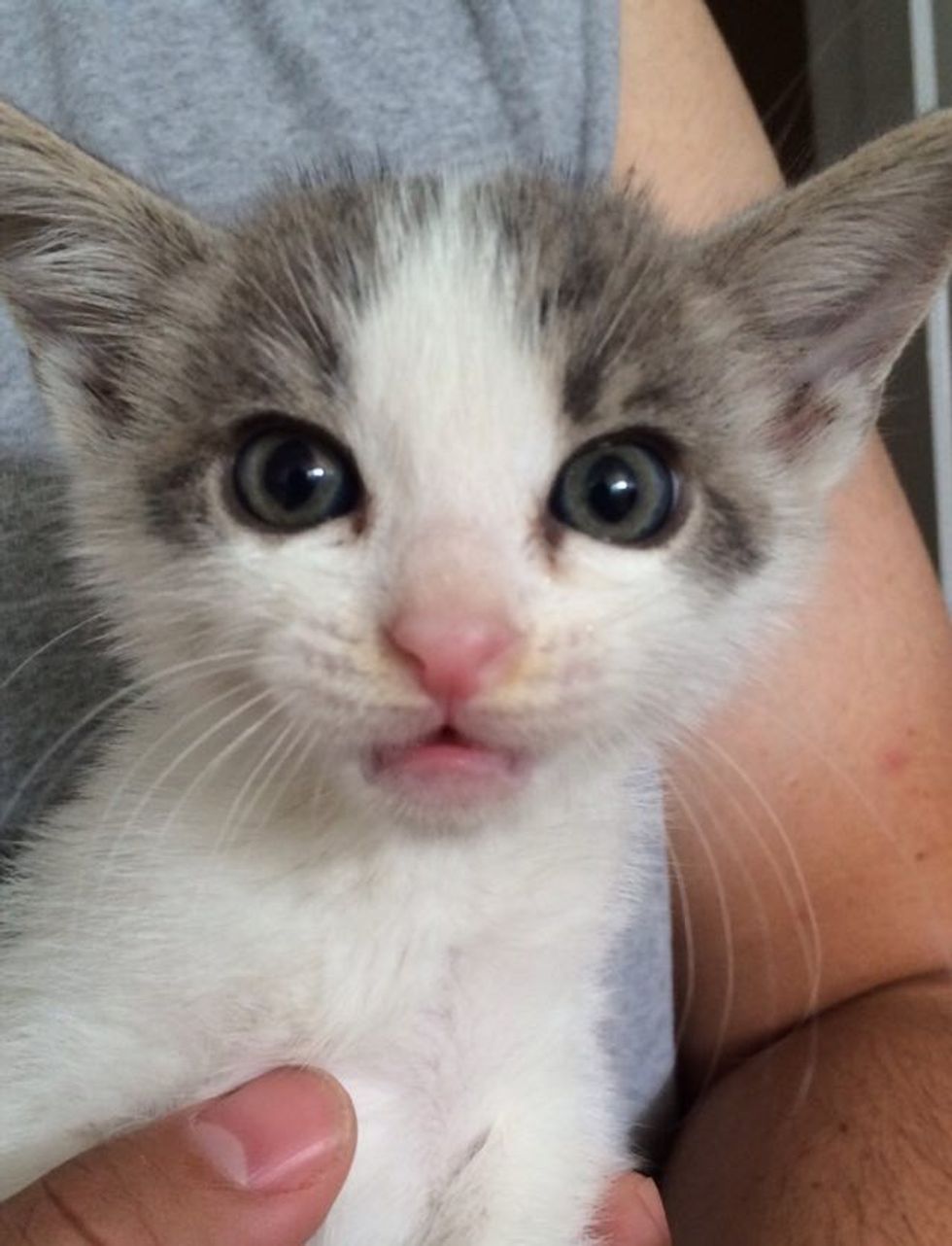 Photo: lady-darlington
Leopold is a very sweet little kitty.
He crawled on his human dad's shoulder for some much-needed comfort.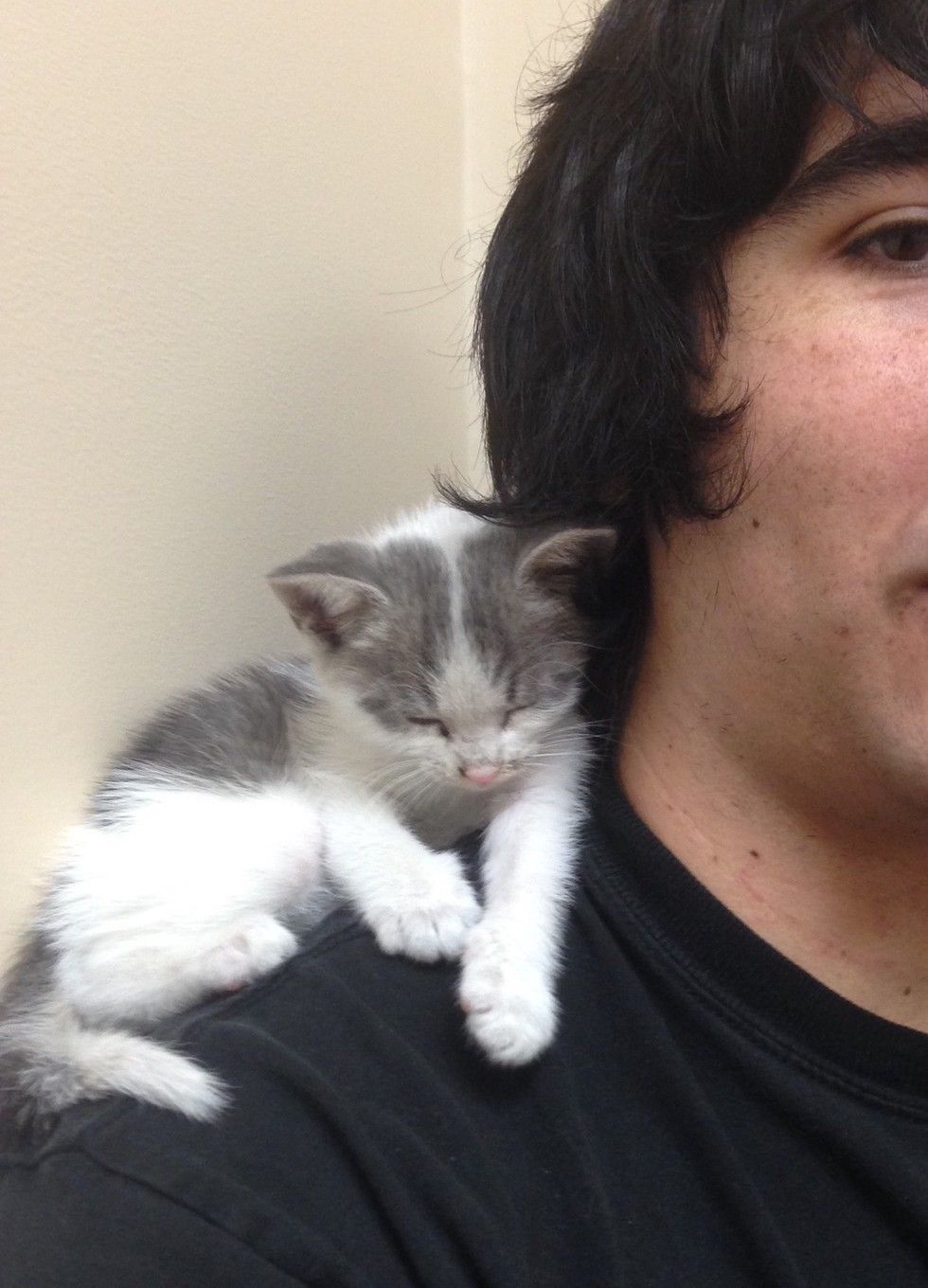 Photo: lady-darlington
In the weeks that followed, the kitty got bigger, stronger, and more playful than ever.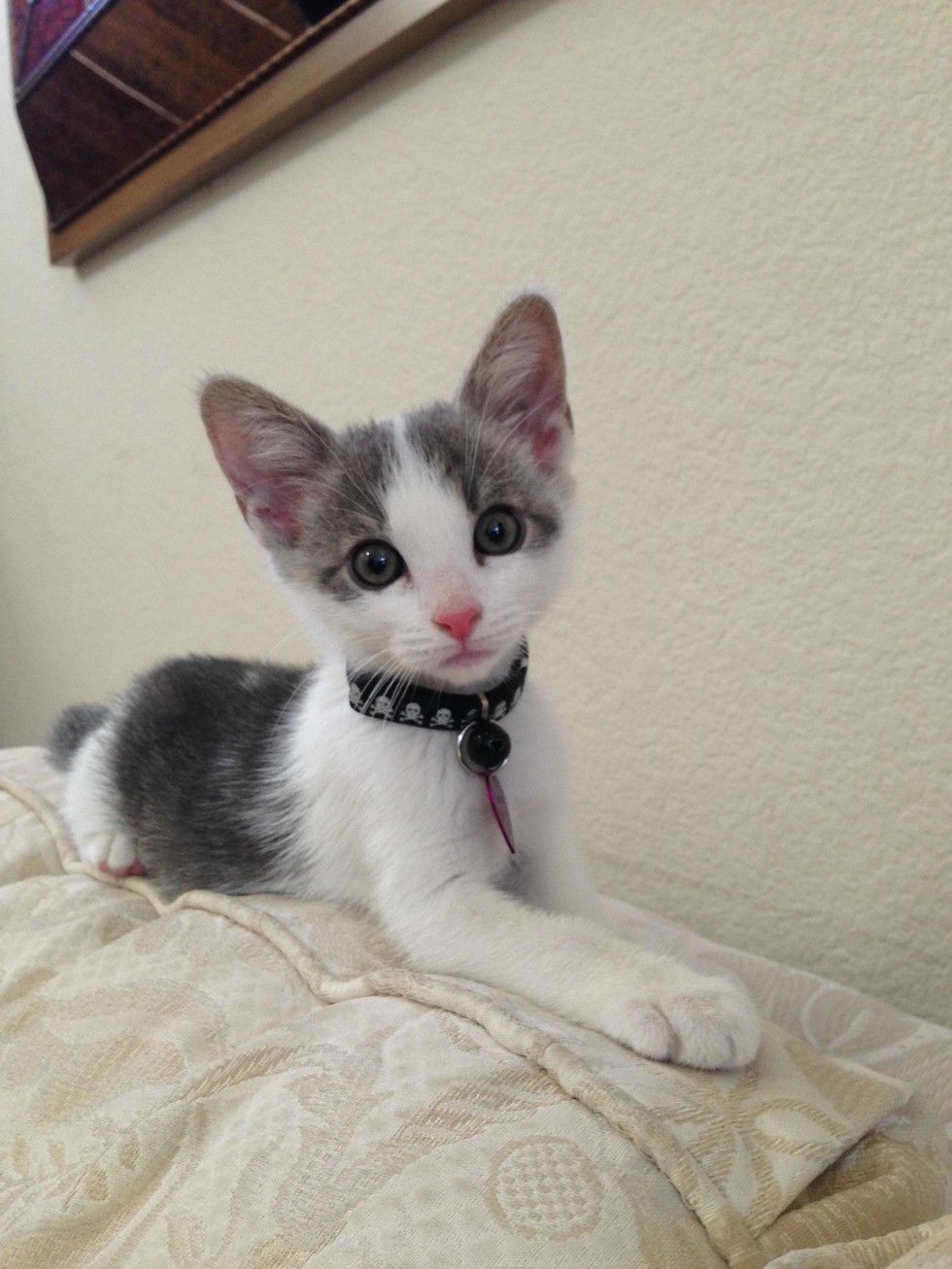 Photo: lady-darlington
Still very small at this age. A soda can for scale.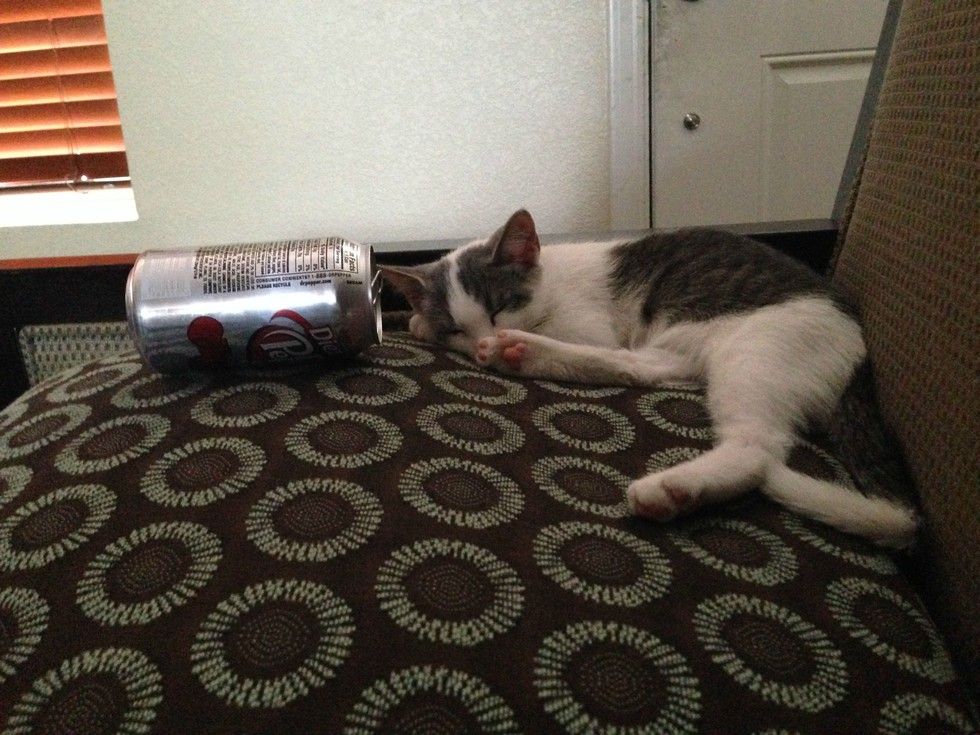 Photo: lady-darlington
Leopold bonded with Dorian Gray the cat.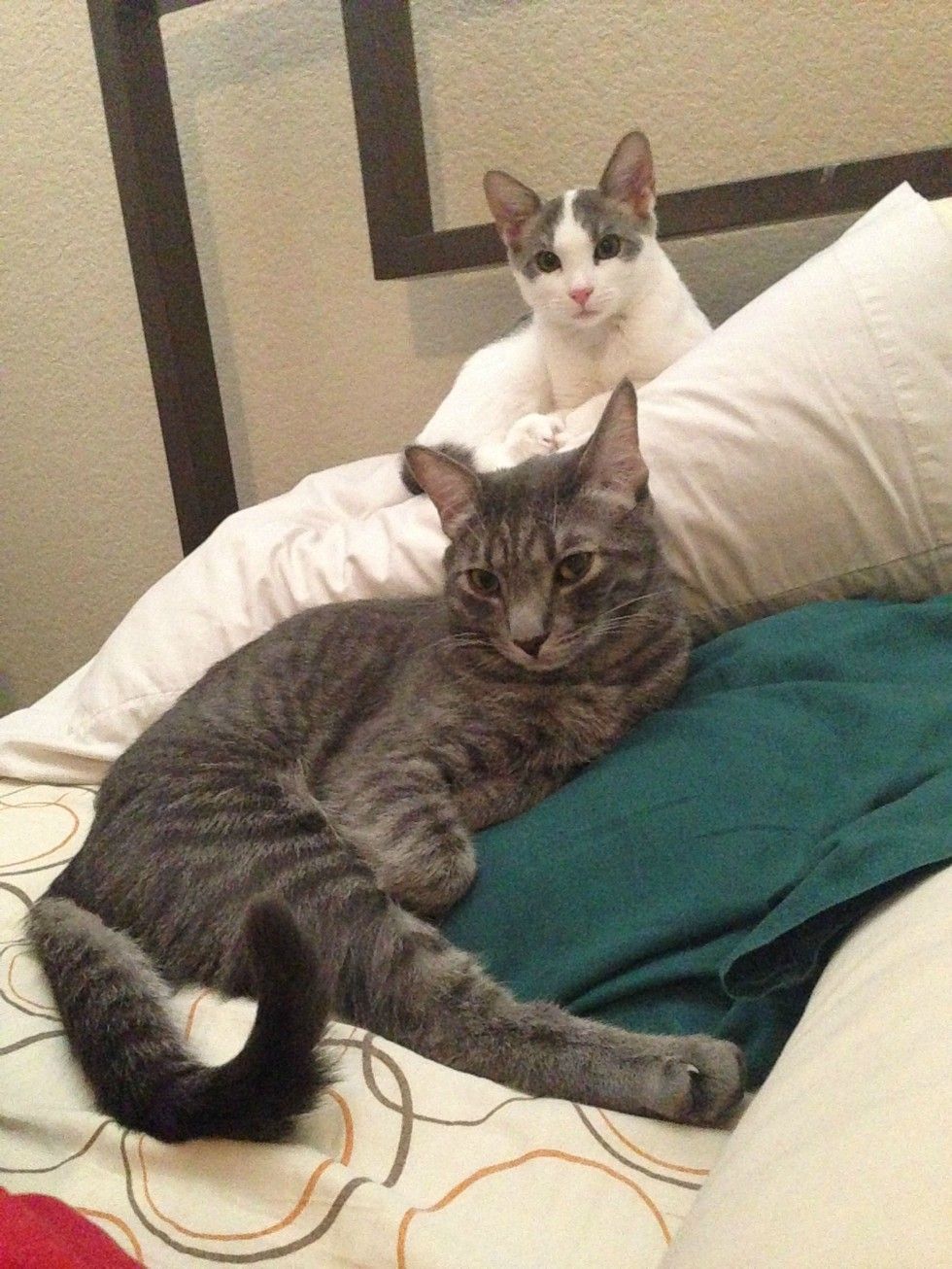 Photo: lady-darlington
He has a big sister, Penelope Lane, and brother, Dorian Gray, who look out for him.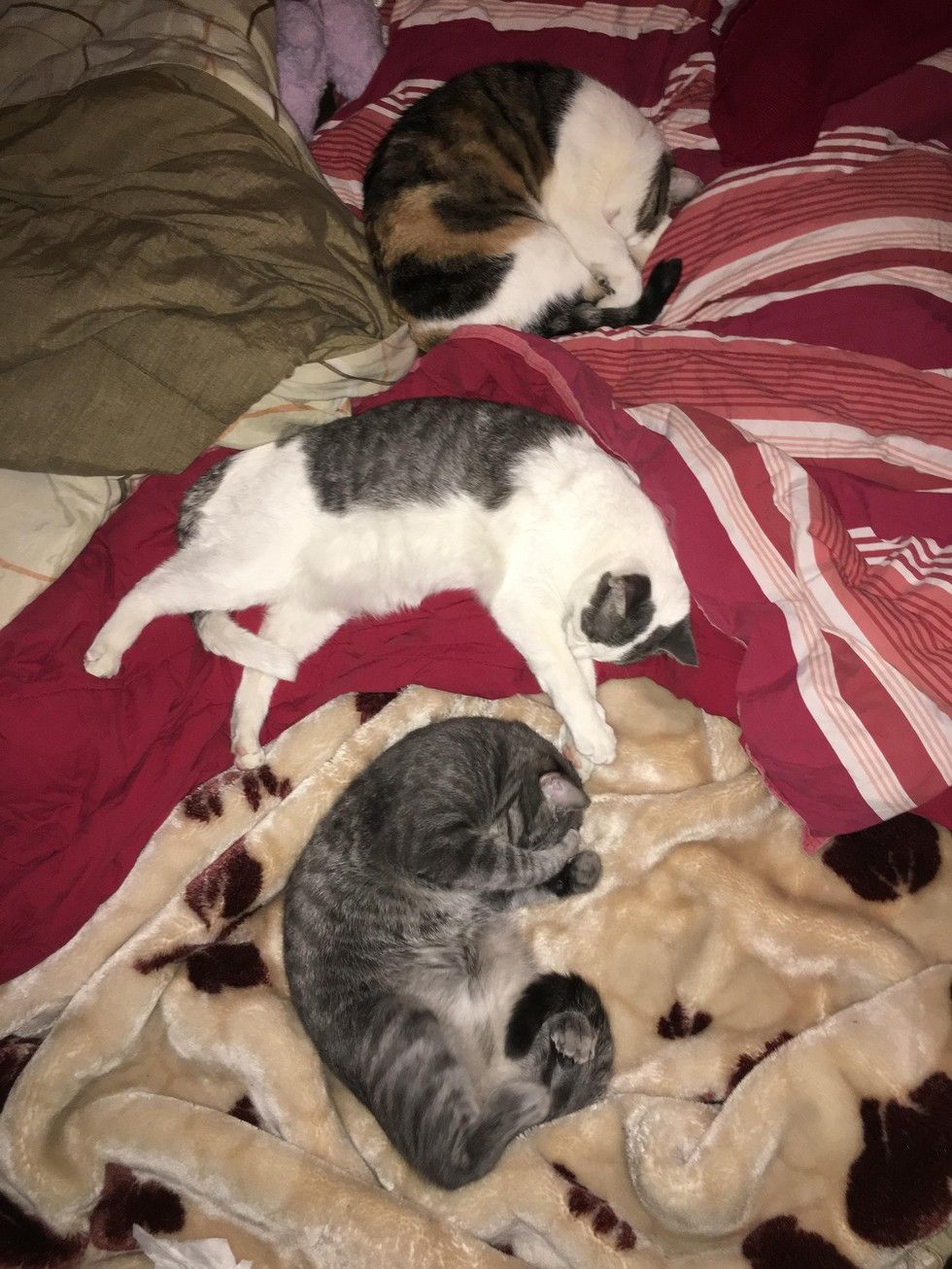 Photo: lady-darlington
"He's grown so much since May (last year). He was barely 2 lbs. when we found him, and he's now nearly surpassed our other male (1.5-year-old) cat in weight at 10.2 lbs.
"He's a healthy, happy kitty, and I'm so glad that my SO and I were able to give him a good home."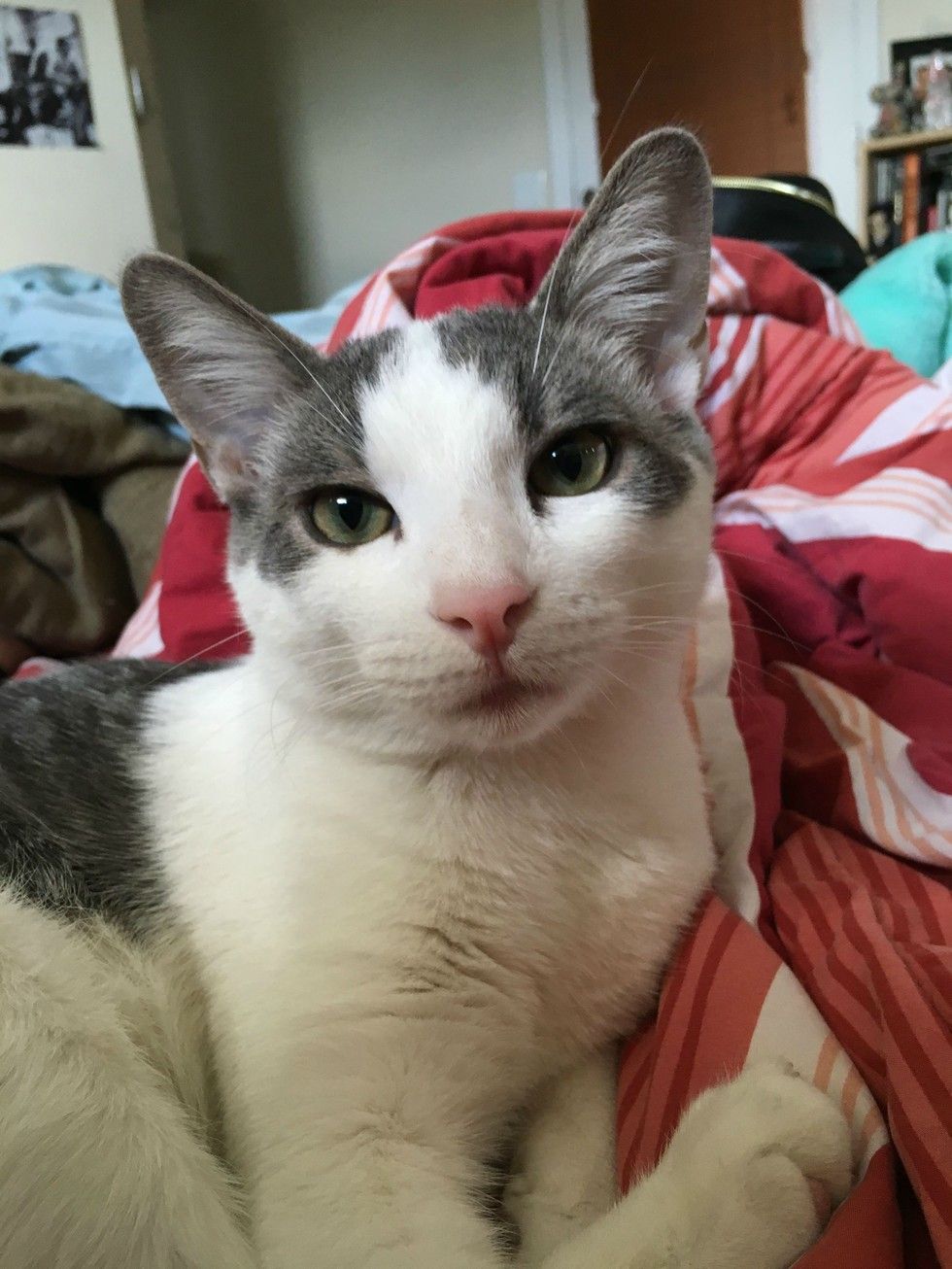 Photo: lady-darlington
What rescuing can do! Share this story with your friends!