Two rescued cats who spent too many years living a rough life, found each other at a shelter and they found comfort.
Meet Bunny and Fox!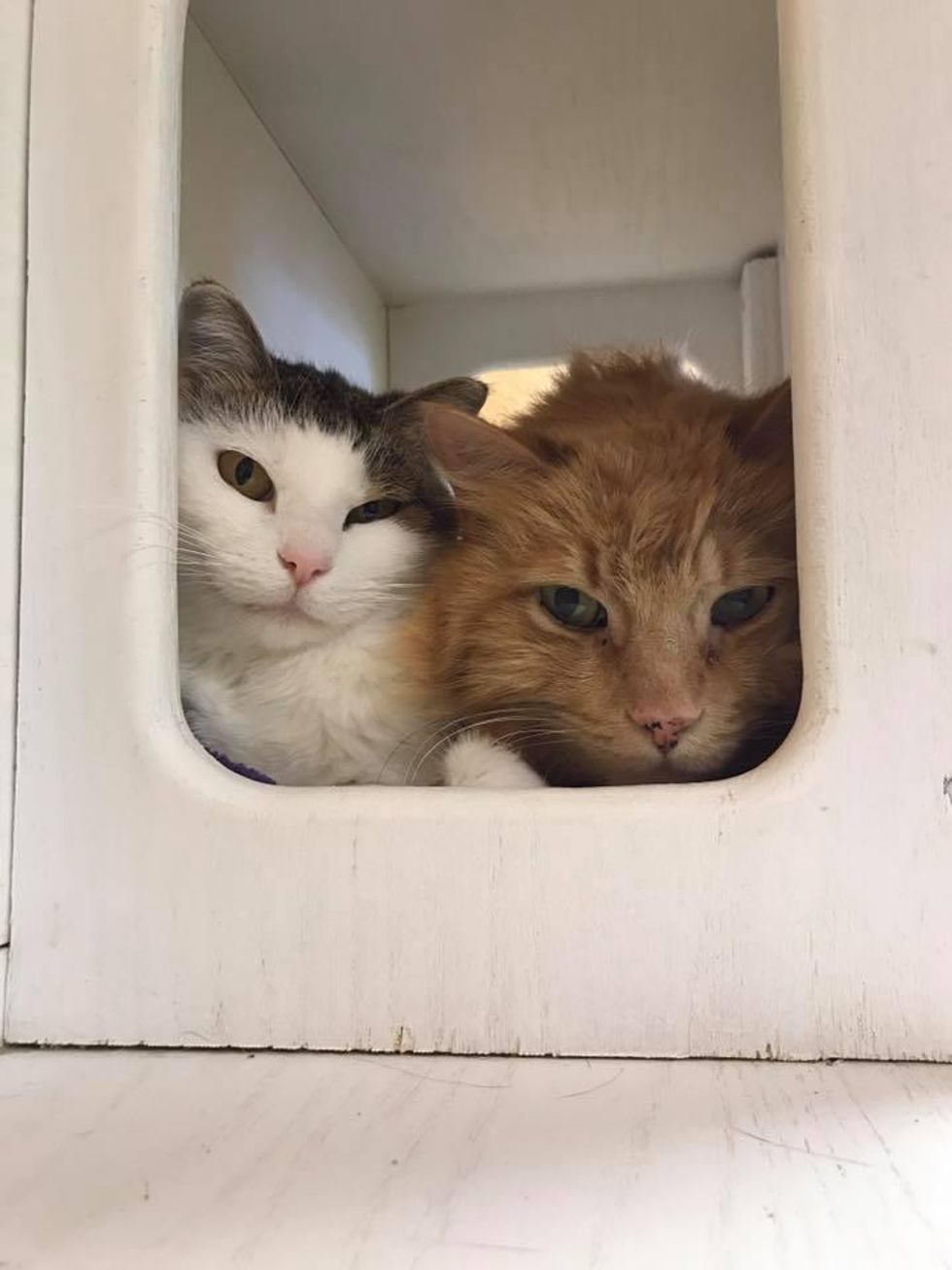 CATS Cradle Shelter
Bunny and Fox came from two different towns, and both had a rough start in life. After many years living on the streets, fighting for survival, the two were in need of a lot of help and TLC. The Cats Cradle shelter, a rescue group in Fargo, North Dakota, took them into their care separately.
"Fox was half blind from cataracts when he arrived. Bunny was terrified and didn't trust anyone for the first four months she was with us," the rescue said on Facebook.
"She spent most of that time huddled in a bed with her head buried pretending that she was invisible."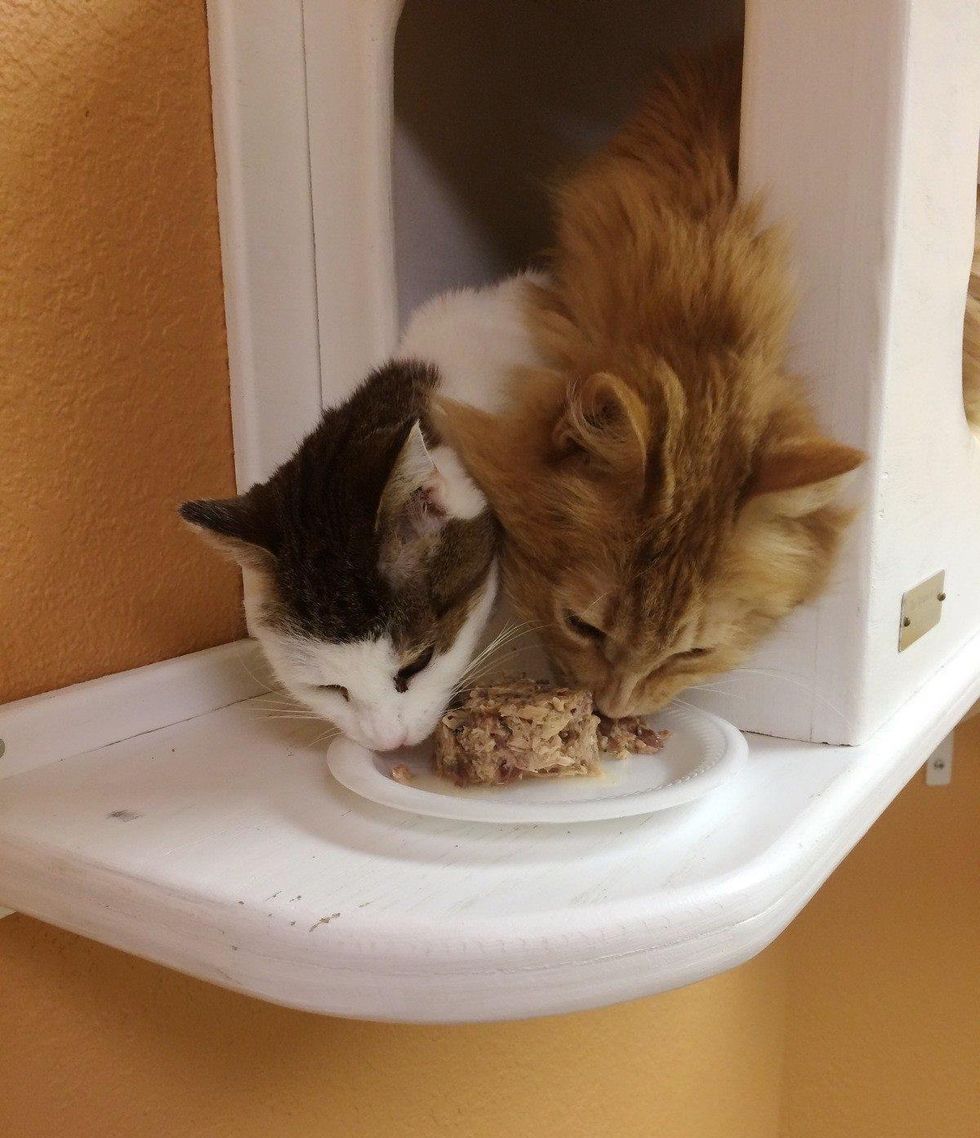 CATS Cradle Shelter
They gave Fox surgery to repair his eyes, and now he can see. Volunteers worked tirelessly to rehabilitate Bunny and help her learn to trust. After months of hard work, the sweet girl slowly came out of her shell.

"Fox has had eye surgery and he can see just fine. Bunny has learned to like being petted and she gives kisses and head bumps to some of the volunteers."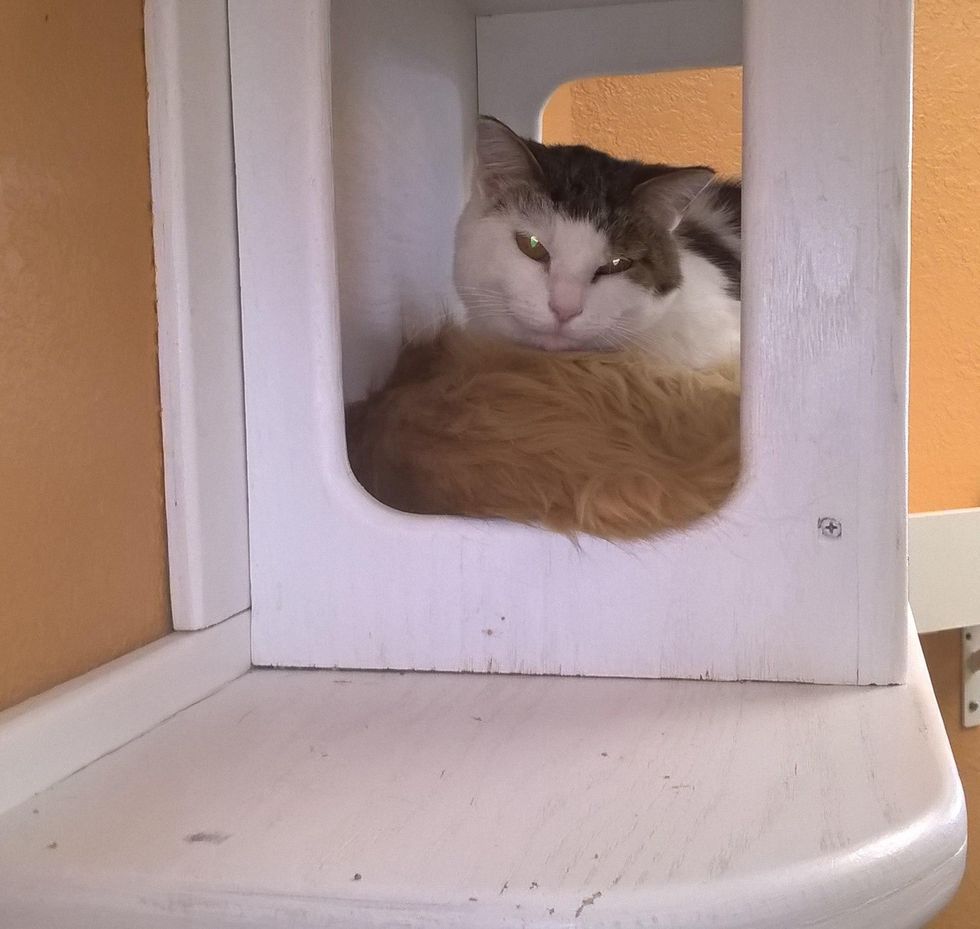 CATS Cradle Shelter
When the two kitties met in the shelter for the first time, something beautiful happened...
"These two found each other and developed a powerful connection. We frequently find tiny Bunny laying on top of big Fox or nestled beside him," the rescue added.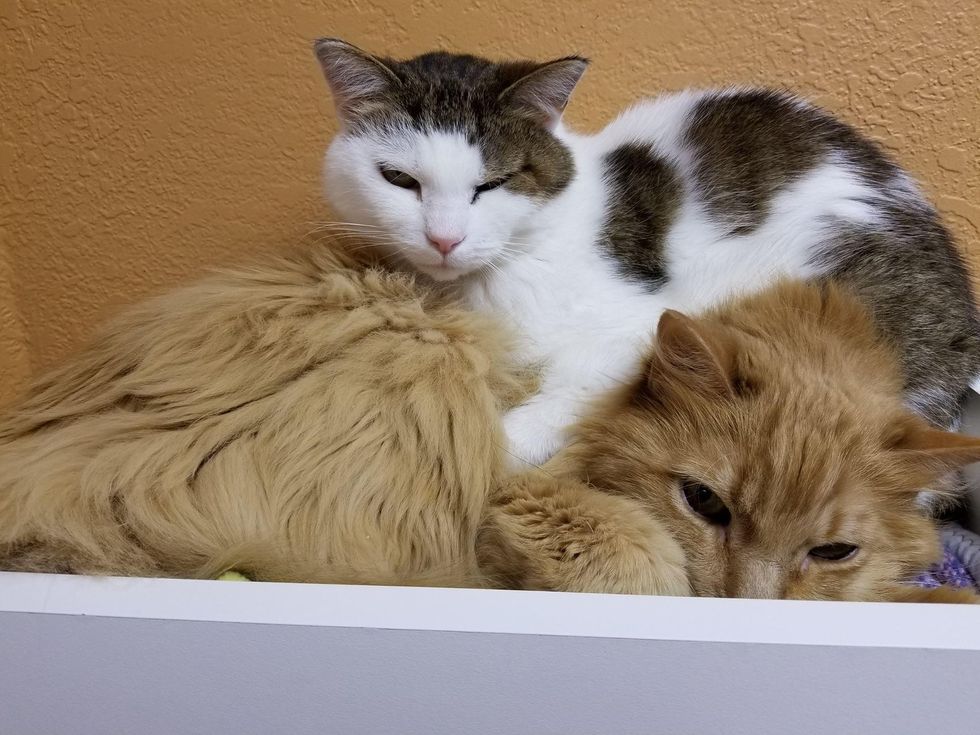 CATS Cradle Shelter
Bunny clings to her best friend for comfort. She no longer buries her face in the bed and doesn't feel scared any more because she has Fox by her side, keeping her company and making her feel safe and loved.
They always nap together in a box no matter the size. "Fox takes up the whole bottom of it and she just piles in on top of him."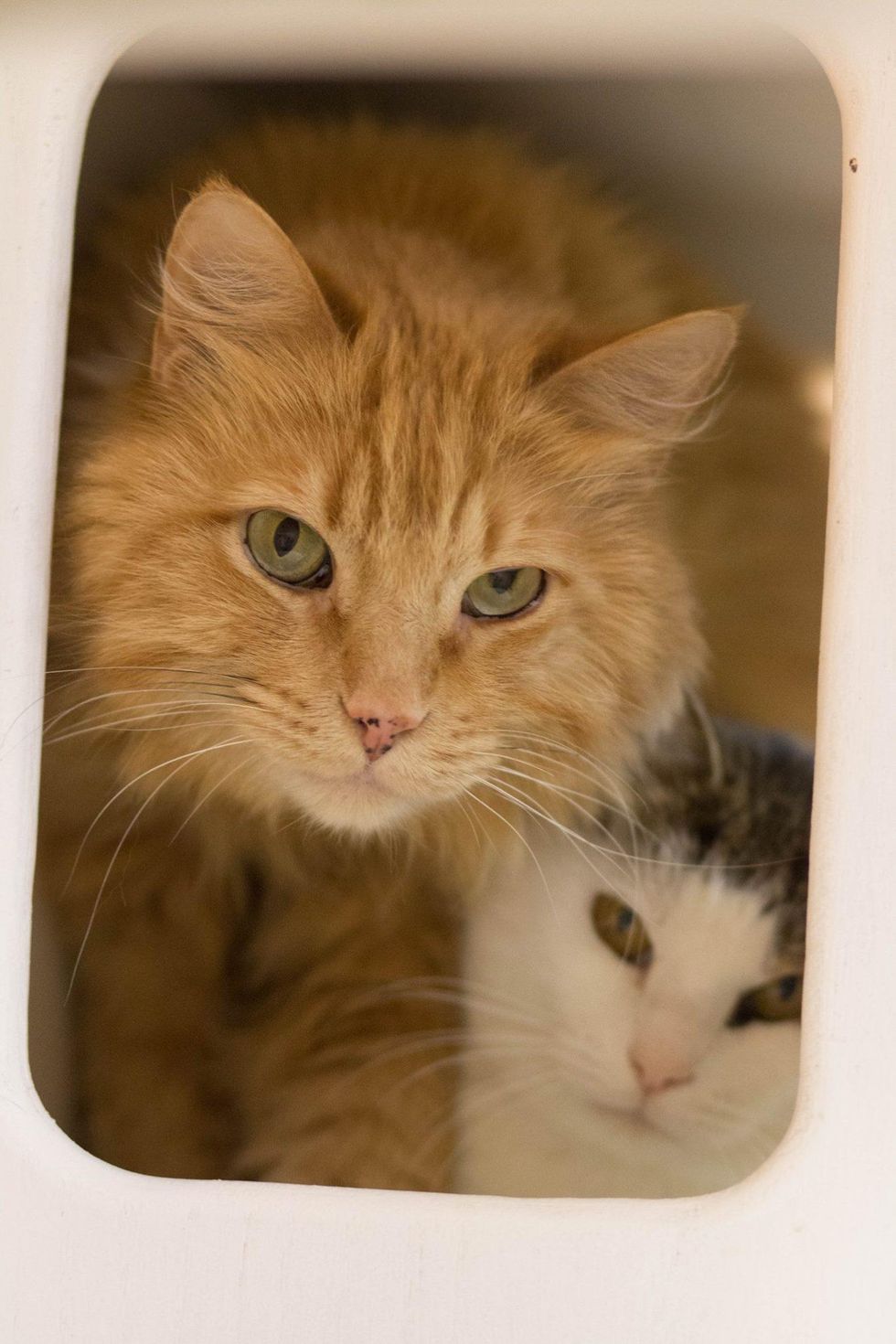 CATS Cradle Shelter
"We are looking for a very special home willing to adopt both Bunny and Fox together," Cats Cradle said. "she will take time to get used to new people and he still needs eye drops twice a day - but those are small things and these two really, truly deserve to be safe in a loving home together."

It's as if they understand each other. Both cats came from a difficult past. They needed each other and now they have one another.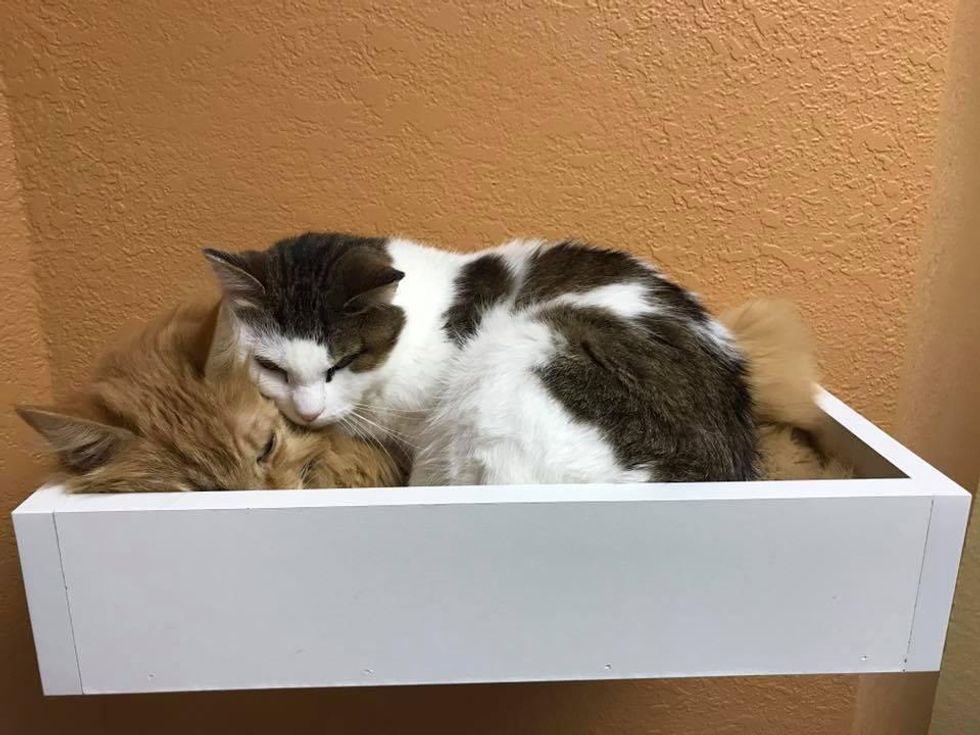 CATS Cradle Shelter
Share this story with your friends. If you are interested in giving Fox and Bunny a forever home, contact the shelter here. Follow Cats Cradle Shelter on Facebook.
Related story: Shelter Kitty Won't Let Go of Her Best Friend When She is Adopted, A Week Later..