This is what adoption did for this rescue kitten in just a few days.
Meet Gomi the cat!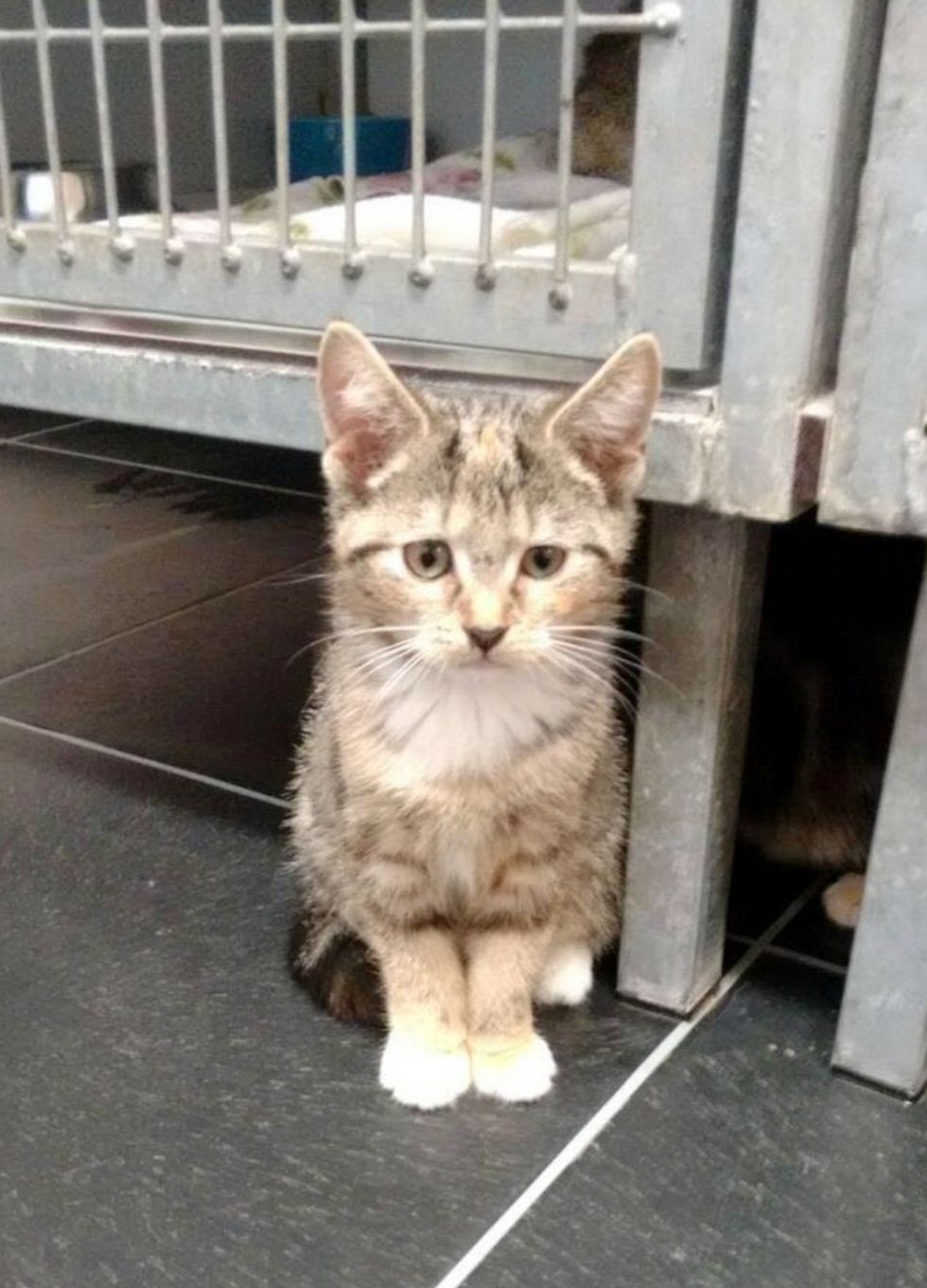 Courtesy: Manya
Gomi was found in a trash bin together with her siblings and mom in a kitty litterbox sealed with duct tape. "She was rescued by the local shelter," Manya told Love Meow.
When Manya found her in the shelter, she was very shy and afraid and carried a frowned face, but Manya saw something special in her and decided she was the one to take home.
It changed her life forever.
"Gomi was about 11-12 weeks old at adoption and although shy at first, she turned out to be a really sweet and cuddly cat."
Just 2 weeks after adoption, the fear on her face faded away.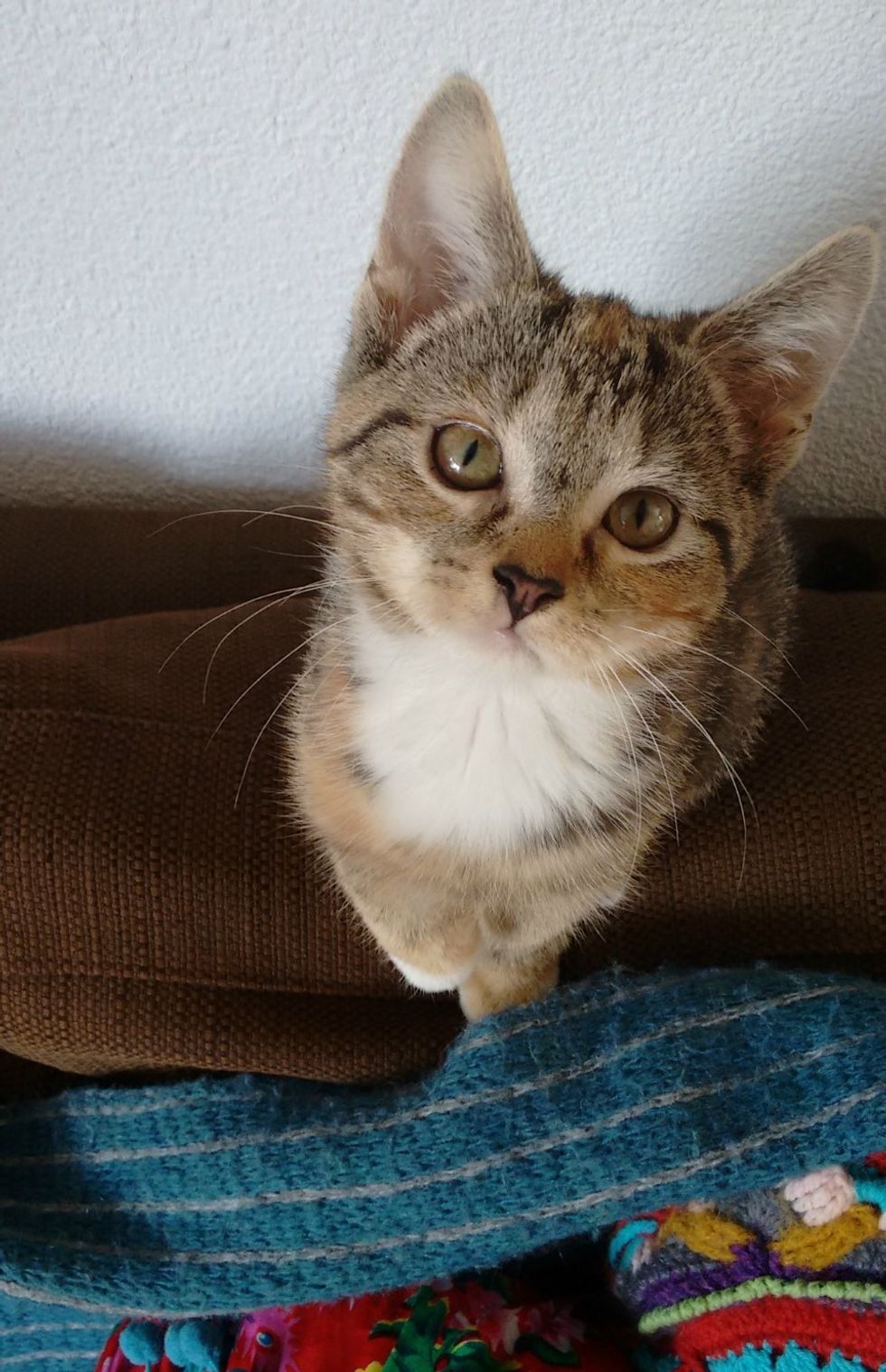 Courtesy: Manya
"When we have her with us in the home she is the sweetest cat in the world," Manya told Love Meow.

Snuggling with her human mom, purring up a storm.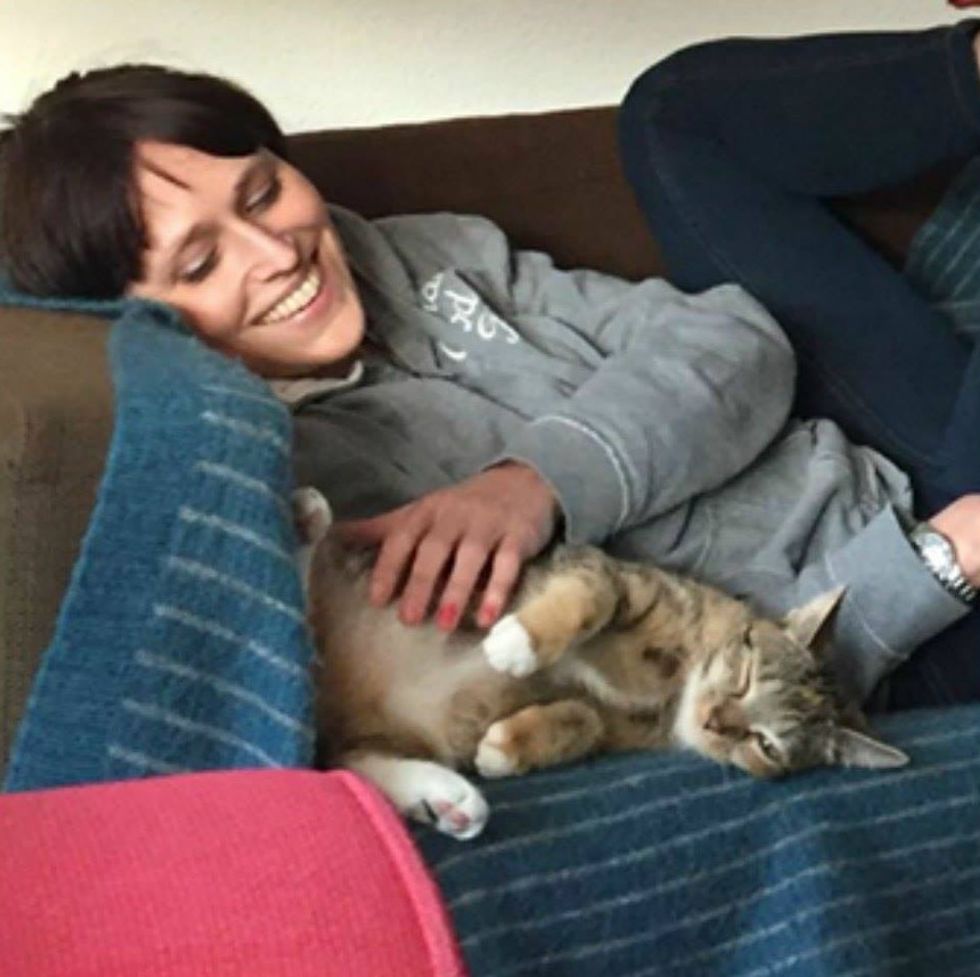 Courtesy: Manya
"She also loves straws, and anyone drinking their soda with a straw in our home will be sure to have their straw gone within minutes," Manya said.
Gomi's purrsonality came out and she was as playful as she could be.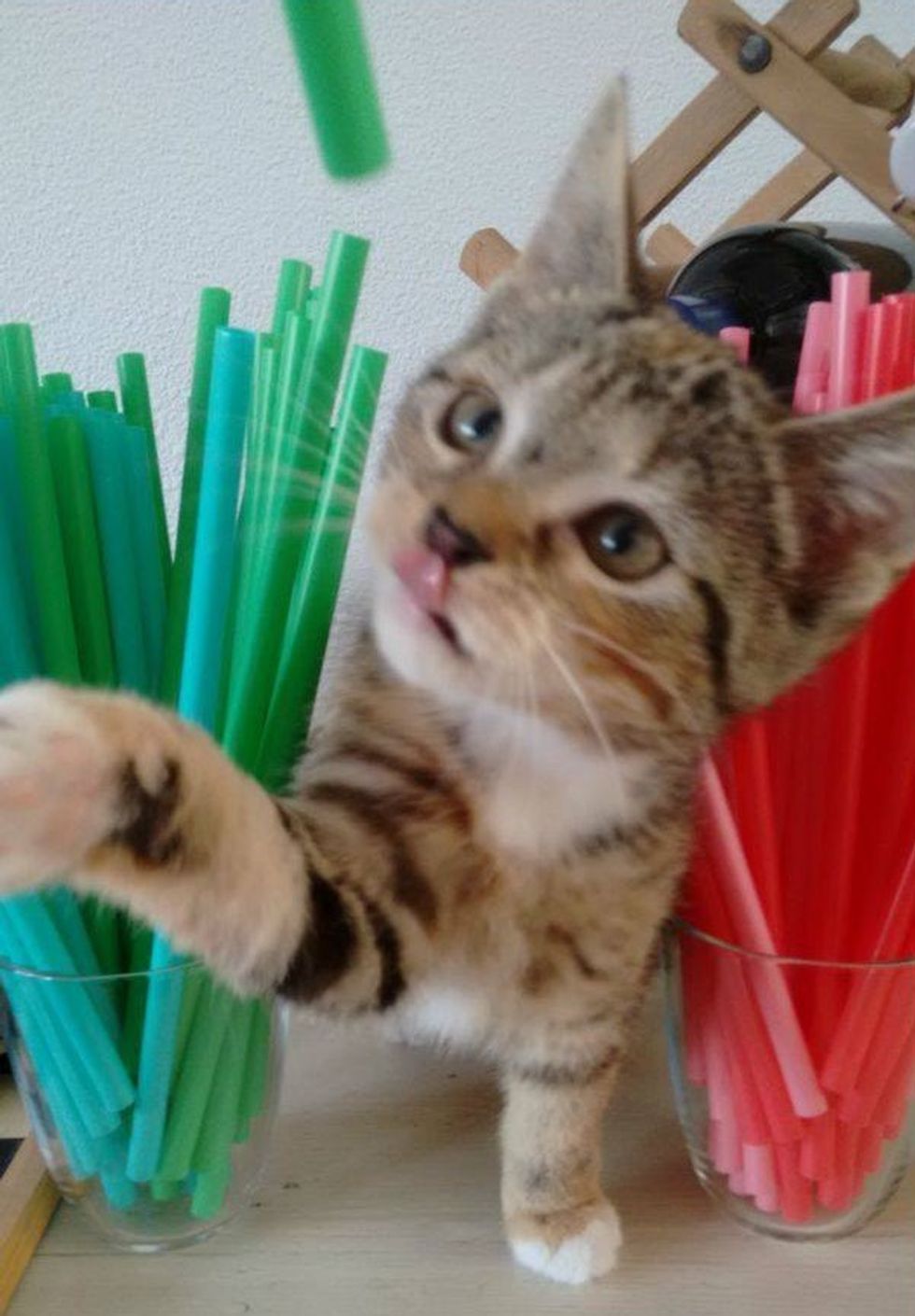 Courtesy: Manya
Today Gomi is no longer frowning.

She is loved and it shows on her beautiful face!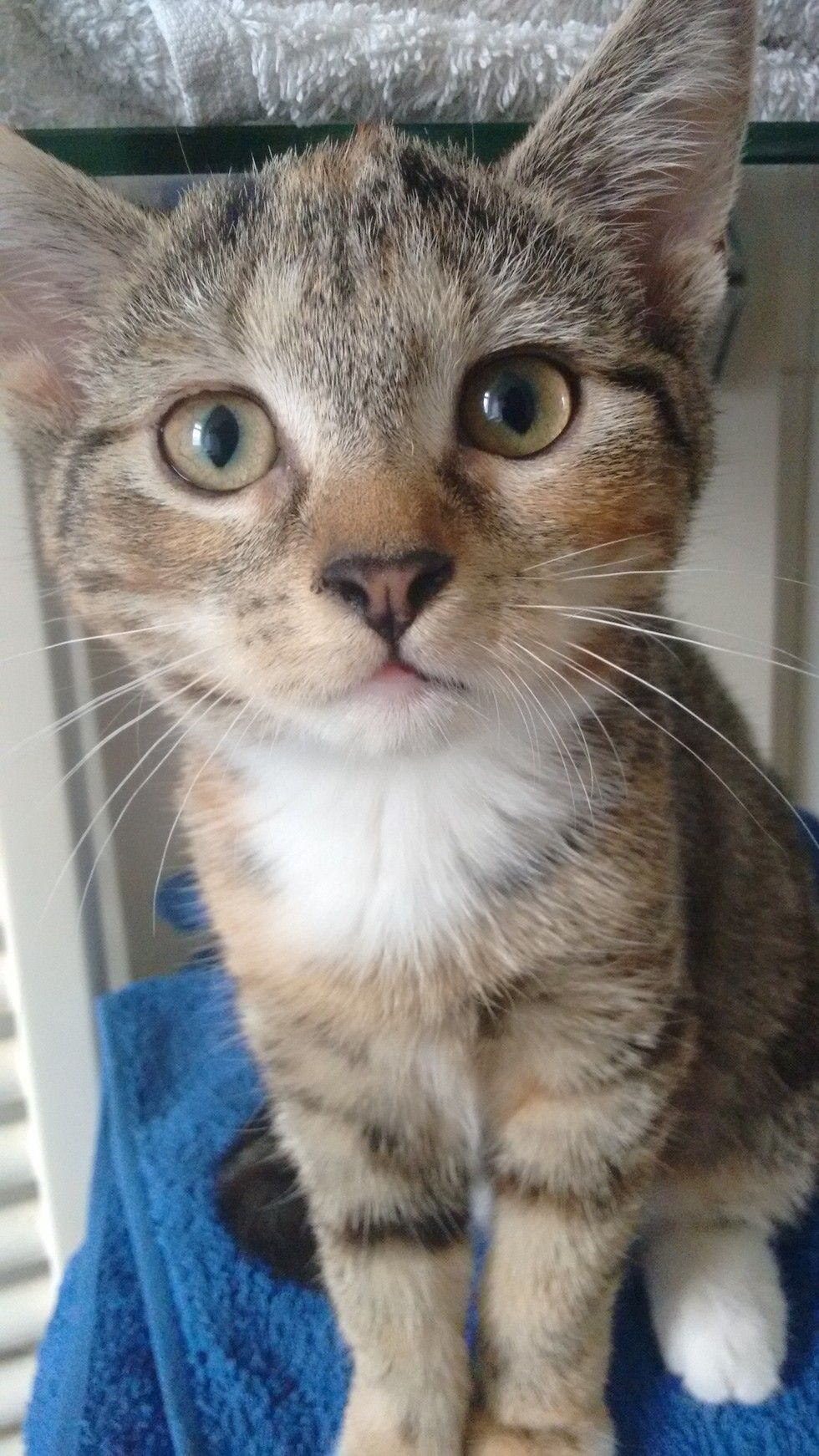 Courtesy: Manya
What a loving home can do! Share this story with your friends!
Related story: Cat was too Scared to Leave His Box at Shelter, 3 Hours After Adoption..