A little over a year ago, a tabby kitty wobbled his way into a woman's heart. He was given up to the shelter because his previous family thought he was "too hard to take care of", but someone else thought otherwise.
Meet Helix the cat!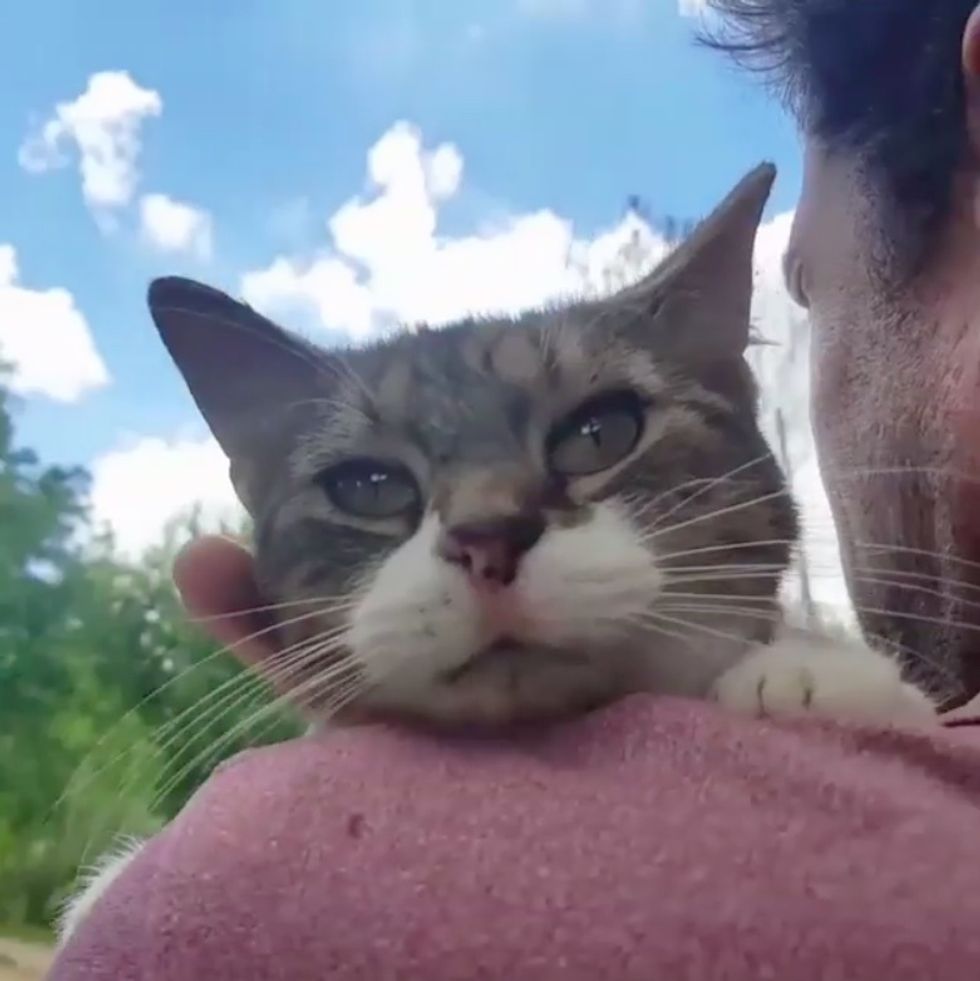 Helix Cat @helix.cat
Helix, a special needs cat from Austin, Texas found himself in the shelter, lost and confused. He was surrendered after his previous family decided that he was too difficult to care for and no longer wanted to deal with it.
Maya G, a staff member of the animal shelter, came to meet the little wobbly boy. Right away, Helix greeted her with the sweetest meow and waved his paw at her, wanting some affection and play time.
It didn't take long for the little guy to wobble his way into her heart.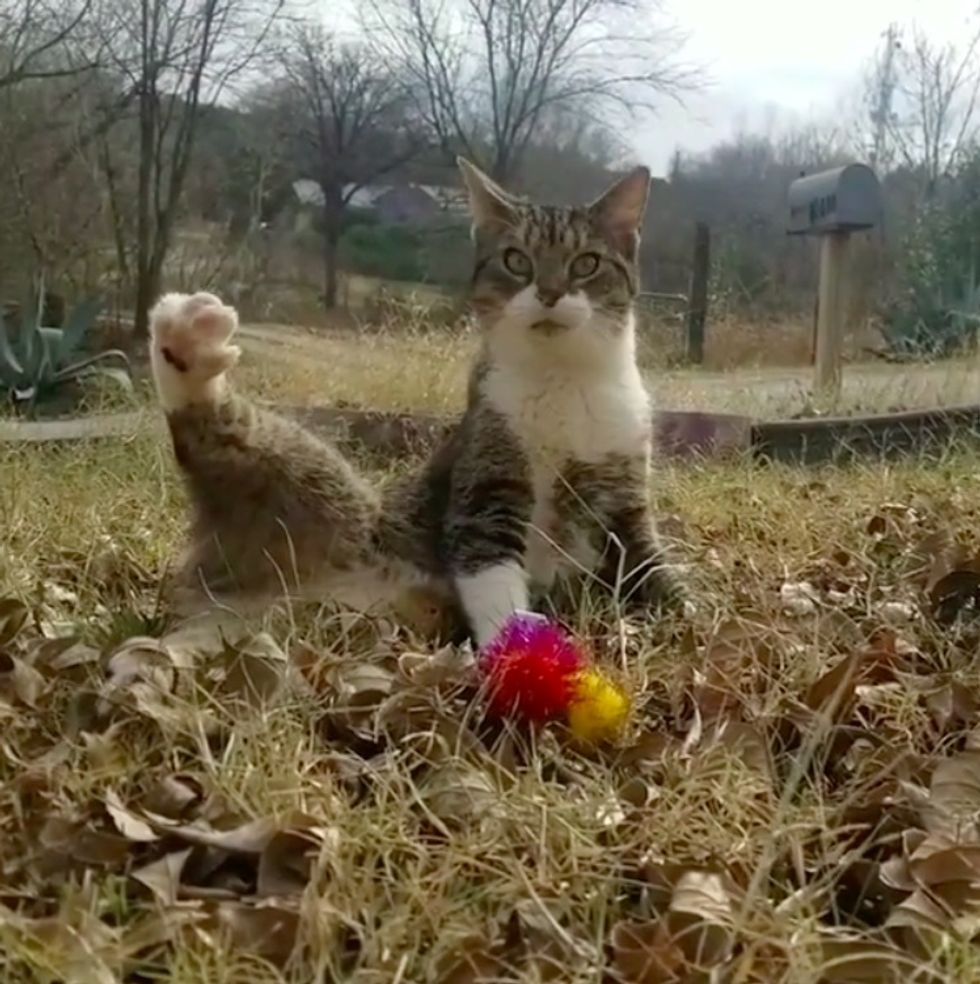 Helix Cat @helix.cat
Helix was born with Cerebellar Hypoplasia, a condition that affects his motor skills. Helix may be a little clumsy and wobbles when he walks, but what he lacks in motor skills, he makes up for it with an incredible will to live a happy and full life.
"I caught da bird!"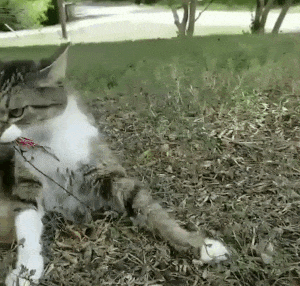 Helix Cat @helix.cat
Ever since Helix moved into his forever home with Maya, he hasn't ceased to amaze everyone how positive he is every day.
Nothing can slow him down. When he falls, he gets up right away and tries again. When he spots his favorite toy, he goes after it until he hunts it down.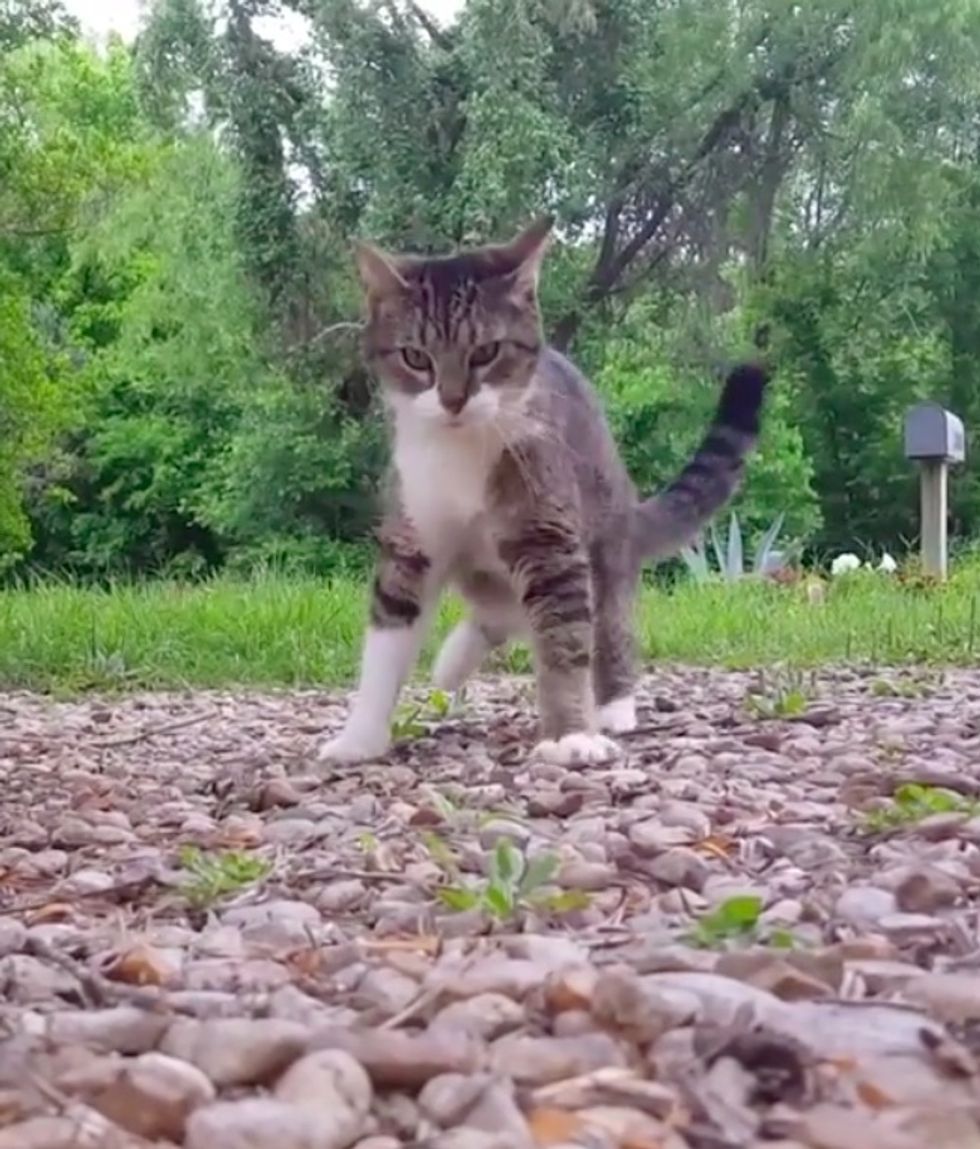 Helix Cat @helix.cat
"Since we've had Helix we haven't found him hard to take care of at all! He's a joy and a constant inspiration," Maya told Love Meow.

"He is a big spoiled baby, very affectionate... INCREDIBLY playful. I have never seen any creature love toys so much."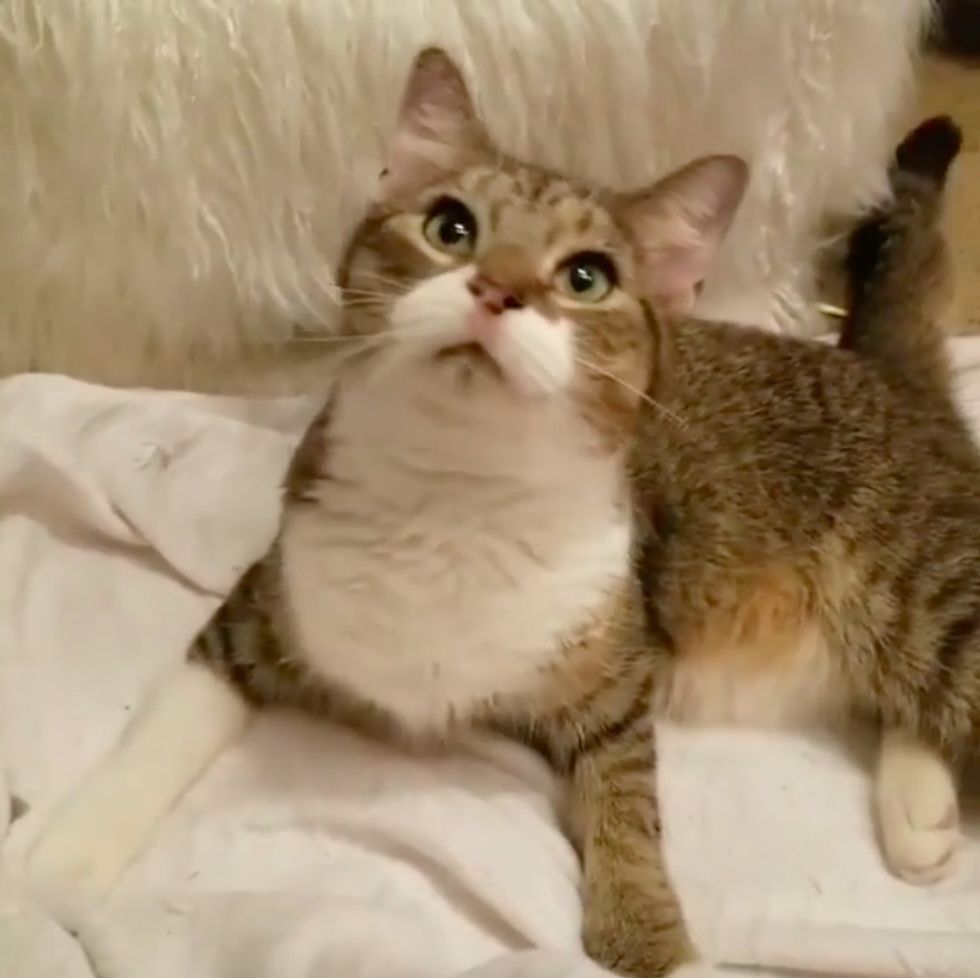 Helix Cat @helix.cat
He's five years old now, happiest he can be! "Helix is very chatty too and has developed a lot of different verbal ways to let me know what he needs."
The tabby boy loves to snuggle up to his humans after a long day of playing. He knows he's loved!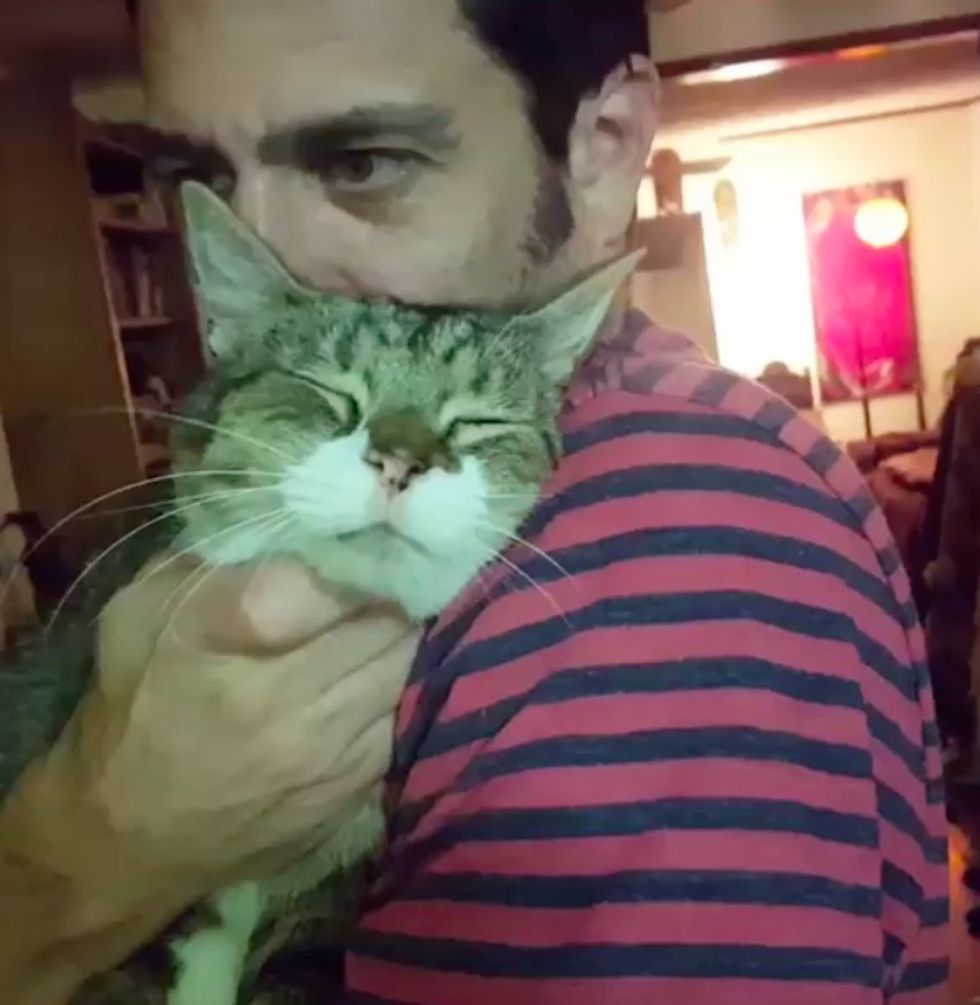 Helix Cat @helix.cat
Follow Helix the cat on Instagram.
Watch his story in this cute video:
Share this story with your friends.
Related story: Wobbly Kitten Rejected at Birth, Finds Happiness Through Those Who Believe In Him, Now 2 Years Later