A little kitten named Captain Jack came to the shelter as a stray and quickly stole everyone's heart.
Despite being a bit wobbly when he walks, nothing can slow him down.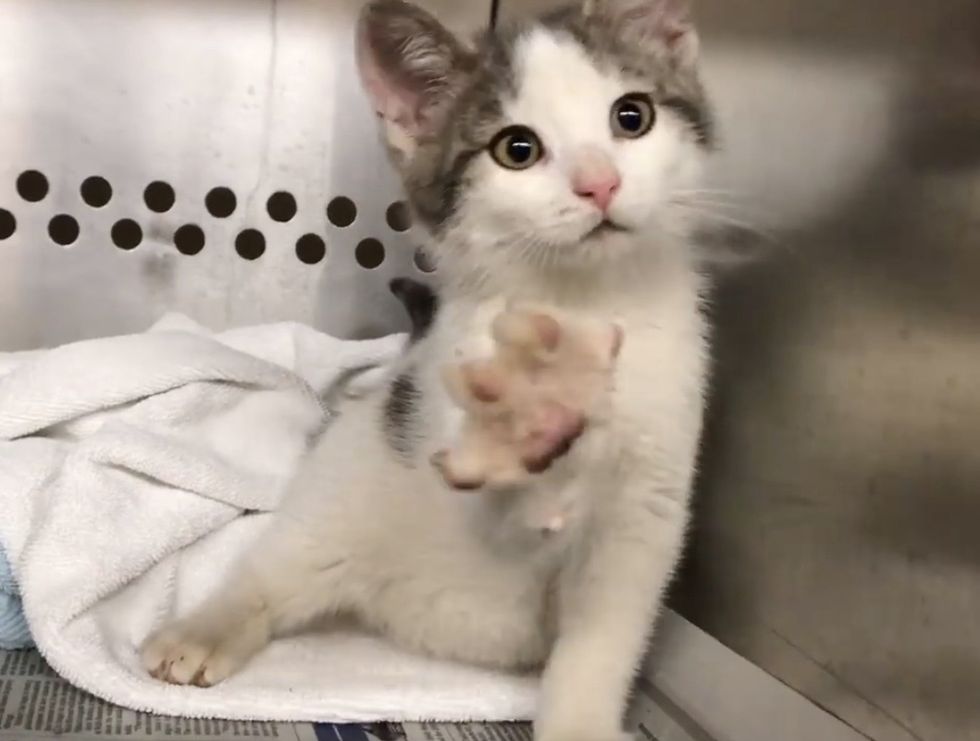 City of Hamilton Animal Services
Captain Jack arrived at Animal Services in Hamilton, Ontario (Canada) after he was picked up as a stray. Right away, shelter staff noticed that he was a little different.

"He went to the vet for an exam and x-rays and thankfully nothing physically is wrong with him, but he was diagnosed with Cerebellar Hypoplasia (CH)," the shelter said. "Feline Cerebellar Hypoplasia is a non-progressive, non-contagious neurological condition that results in walking and balance problems."
The condition affects the cat's motor skills and coordination, but other than that Captain Jack is just like any other kitties.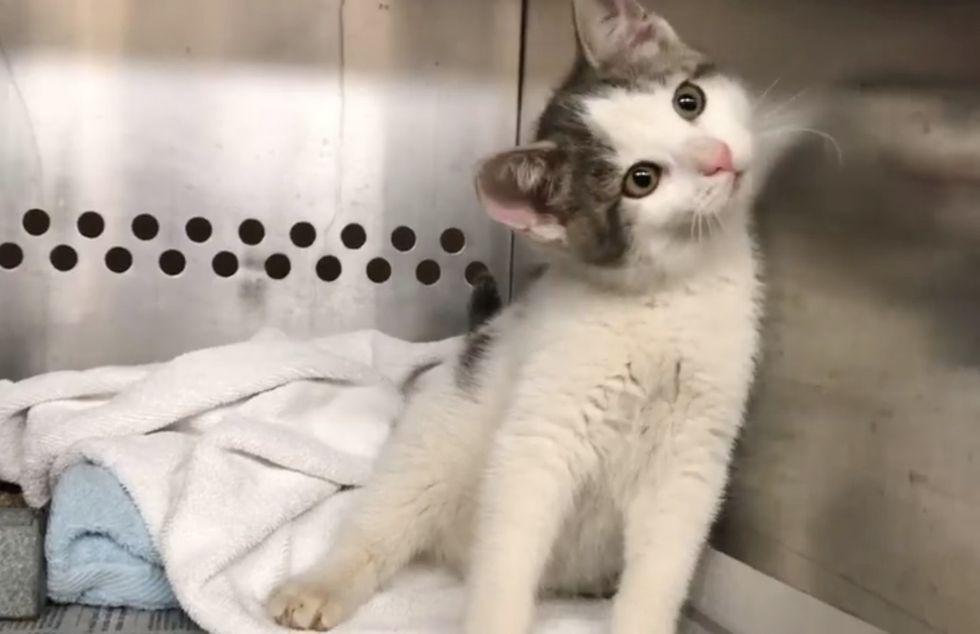 City of Hamilton Animal Services
The sweet little boy couldn't get enough of attention from the staff and volunteers. When he saw a visitor, he would tilt his head and reach out his paw, trying to grab their attention.
"CH cats are known for their 'drunken sailor' walk, which is why they're known endearingly as 'wobbly cats,'" the shelter said.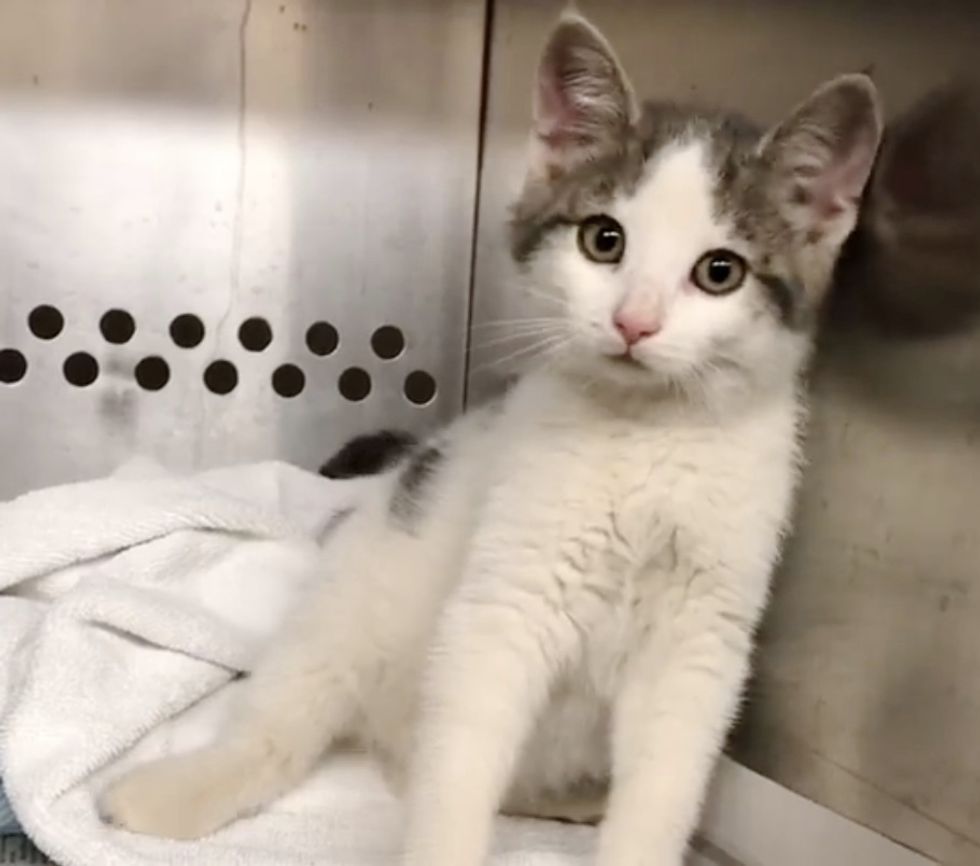 City of Hamilton Animal Services
These kitties are not sick or weak. They are simply uncoordinated. "Unless a CH cat has other health issues, their life expectancy is the same as a cat's without CH."
Shelter staff captured Captain Jack's cute little quirks in a video and shared it on Facebook. Within a short period of time, they had received an overwhelming amount of responses.

Watch this cute video:
Everyone fell in love with this precious little kitten who just wanted to be loved.
"One of the great things about CH cats is that they don't seem to know that they're any different from other cats," the shelter said.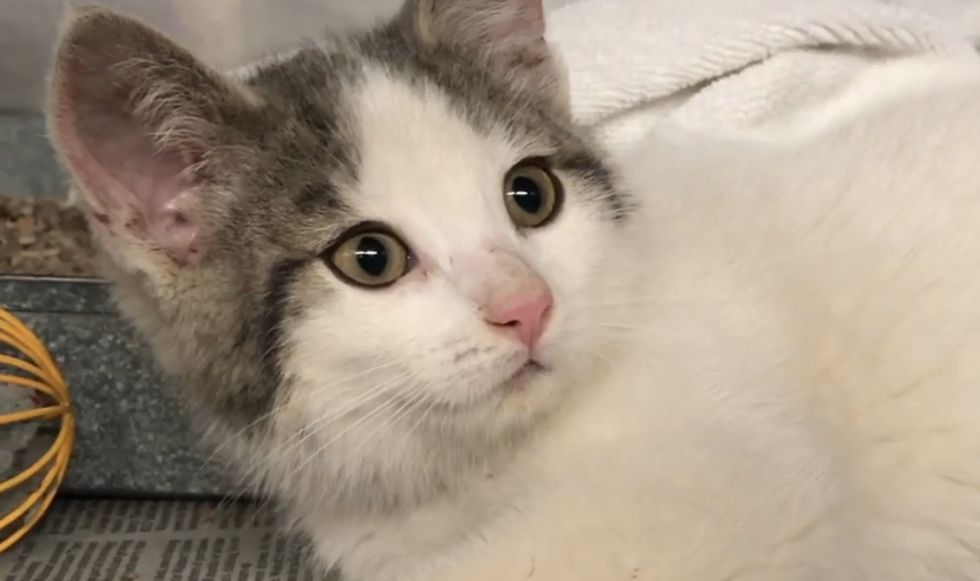 City of Hamilton Animal Services
In just one day, a wonderful family opened their hearts and home to the sweet wobbly kitty. "We are delighted to tell you that he has dropped anchor at a new home already," the shelter added.

"Captain Jack is a special needs kitty but he's still one of the sweetest kittens you'll ever meet, and what he lacks in coordination he makes up in personality."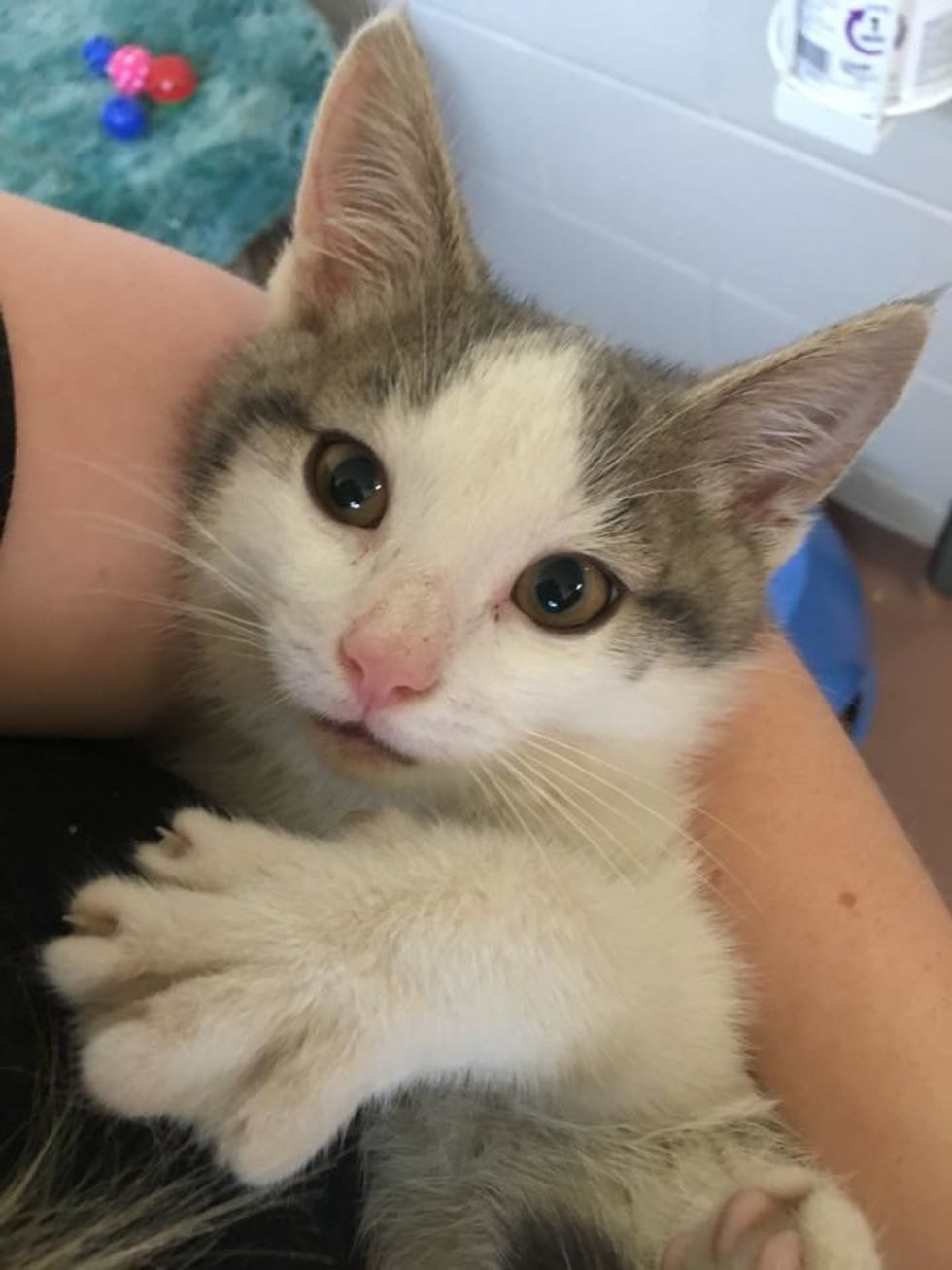 City of Hamilton Animal Services
Follow City of Hamilton Animal Services on Facebook.
Related story: Wobbly Cat Comforts Rescued Animals That Come Through Shelter, and Keeps Them Company