A tiny 6-week-old kitten was brought to a local Los Angeles shelter with an injury. He couldn't stand or walk and stayed in the kennel, hoping someone to come rescue him.
A woman saw him at the shelter and knew she had to help.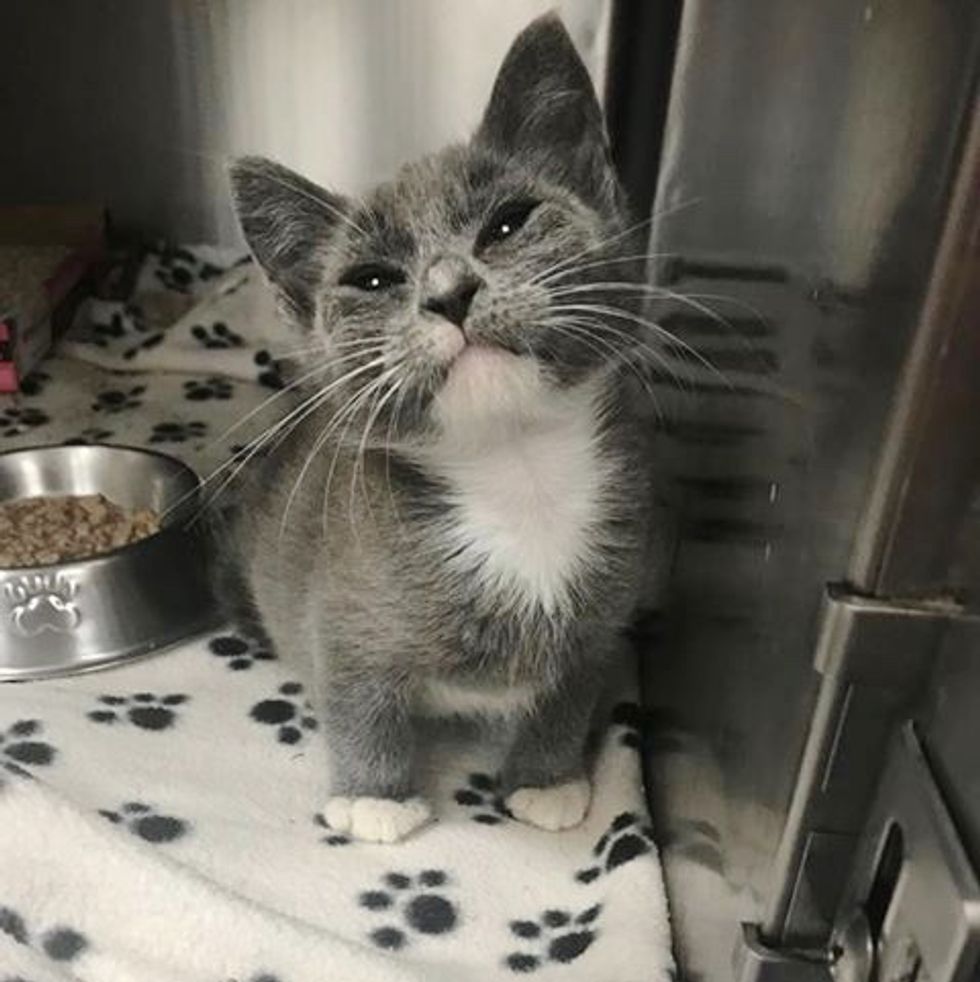 Milo's Sanctuary
Casey Christopher, a volunteer photographer of Milo's Sanctuary (in Burbank, California), learned about the kitty's plight when she visited the shelter in late July. She couldn't stand seeing the kitten there for another day.

"We were contacted by Casey who found out about him and asked us to take him," Michele of Milo's Sanctuary told Love Meow. "We agreed and straight to the vet he went."

The shelter thought at first it was a pelvic fracture but once the kitten was taken to the vets at Milo's Sanctuary, they discovered that it wasn't his pelvis that was bothering him.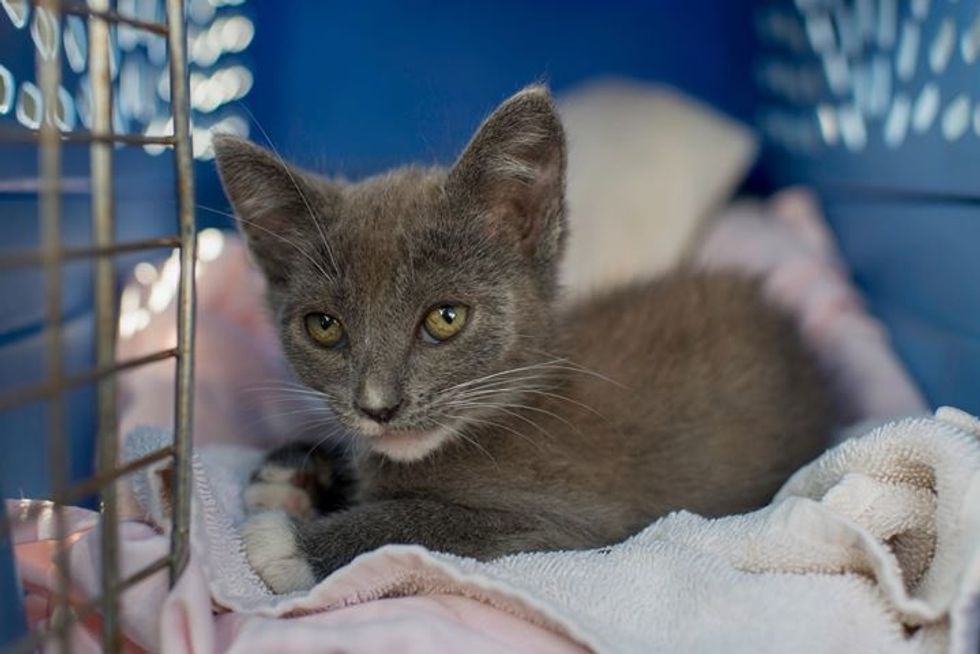 Casey Christopher
"The head of his femoral bone was fractured and he had a prepubic tendon rupture. Those injuries are completely consistent with blunt force trauma from being kicked or hit very hard," Michele said.

"We've sadly seen it lots of times with other injuries like this in cats we've taken in that have been victims of abuse."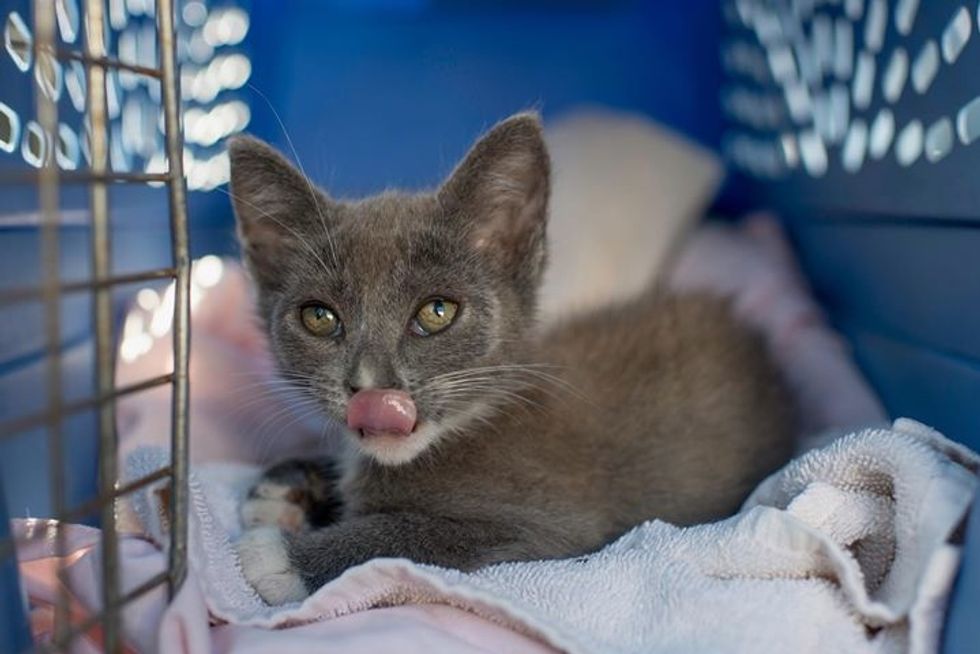 Casey Christopher
The sanctuary is determined to get the little fur buddy back on his paws and give him a good life and loving home that he so deserves. He's been named Maverick.

From the very beginning, the kitten was in good spirits and all he wanted was someone to snuggle with. Despite an unthinkable start to life, the kitten had never stopped purring.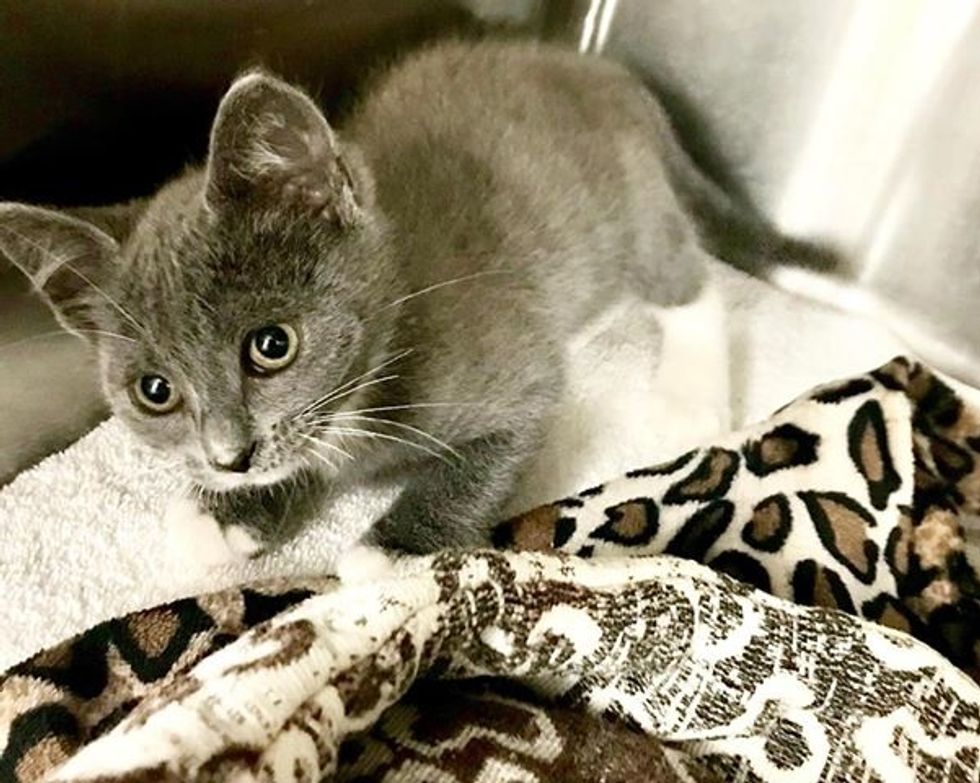 Milo's Sanctuary
Maverick had successful surgery for his leg yesterday. "They saw that there was no long lasting damage that needed to be fixed for the tendon rupture. The vet techs told me that he's already managed to figure out how to get his cone of shame off and enjoyed a nice dinner."

The little boy is quite the fighter and so grateful. Every time he sees a vet tech, he will purr up a storm and even reach out for their attention.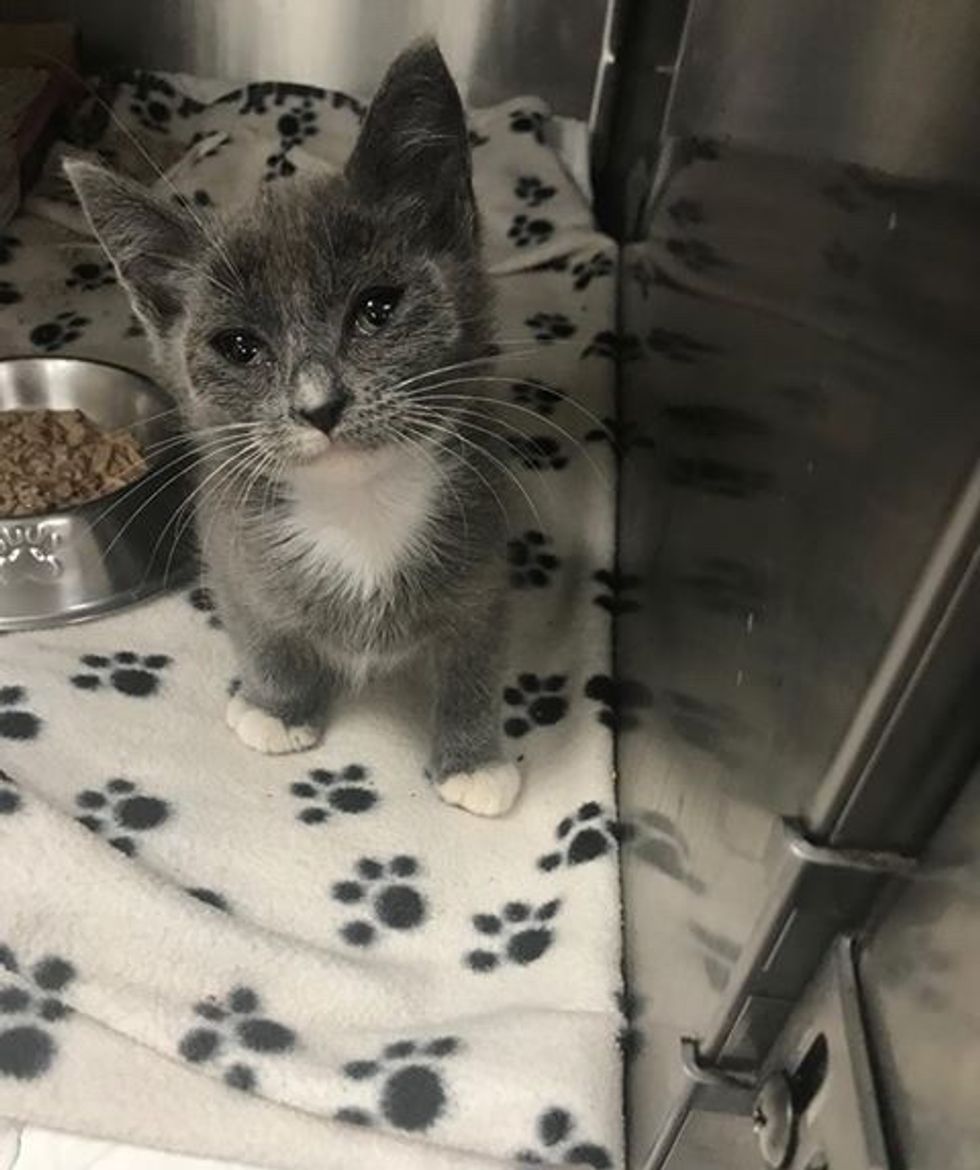 Milo's Sanctuary
"He's super sweet, purrs a lot and tries to play but can't really right now as he's still pretty immobile. We can assume that he will be quite the handful once he's healed."

The brave little kitty is now on the mend and can't wait to walk and run again. Once he fully recovers, he will make a wonderful companion for a very lucky family.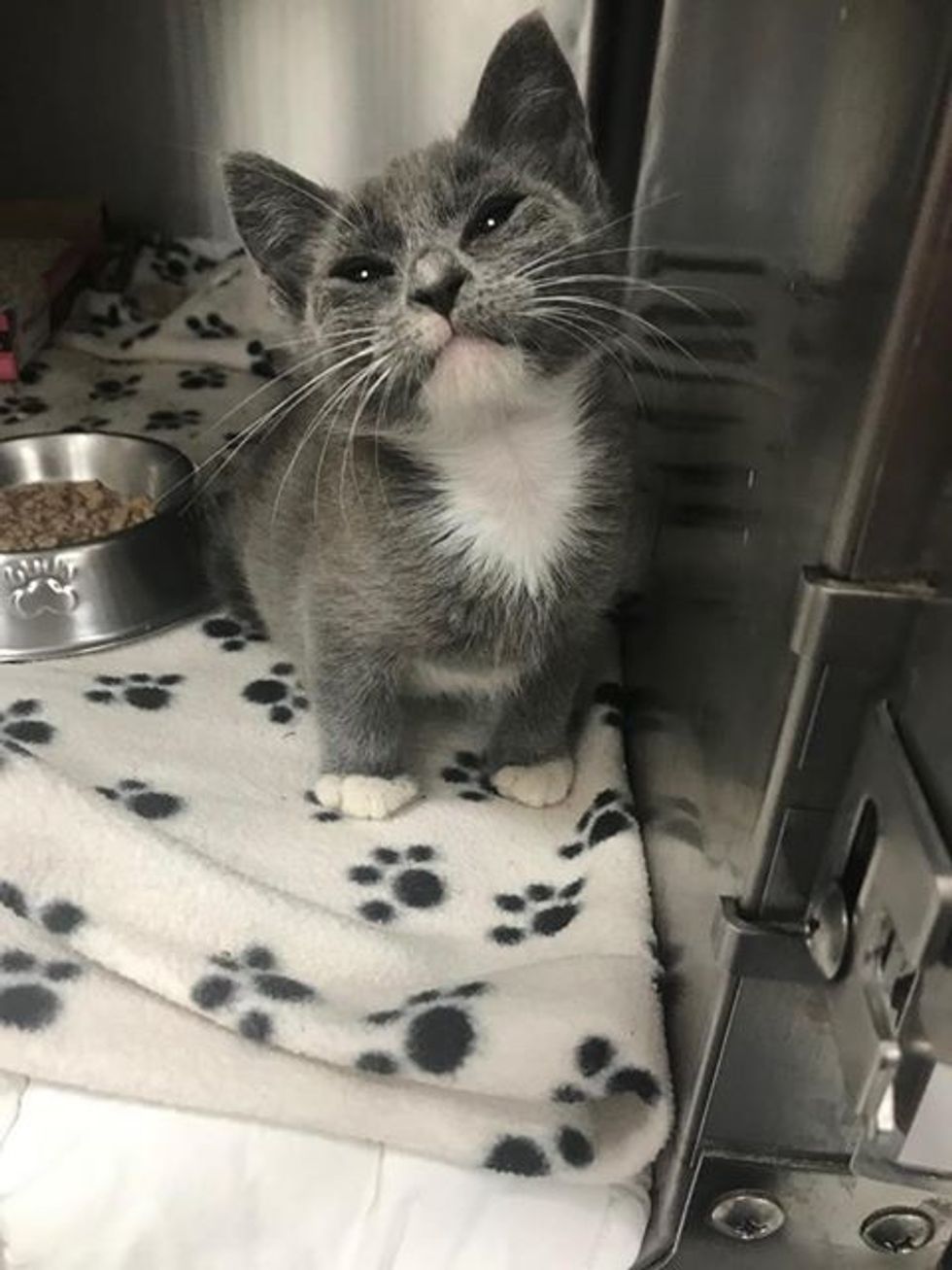 Milo's Sanctuary
Share this story with your friends. If you would like to support their rescue efforts, click here to see how you can help. Follow updates on little Maverick at Milo's Sanctuary's Facebook page and Instagram.

Related story: Couple Went to Shelter for a Kitten But Came Home with a Cat and a Mission to Help Him to Get Healthy