When Jasper the kitten came to his foster home, he could barely stand up. Despite his wobbles, he was the happiest little kitty and didn't let anything stop him.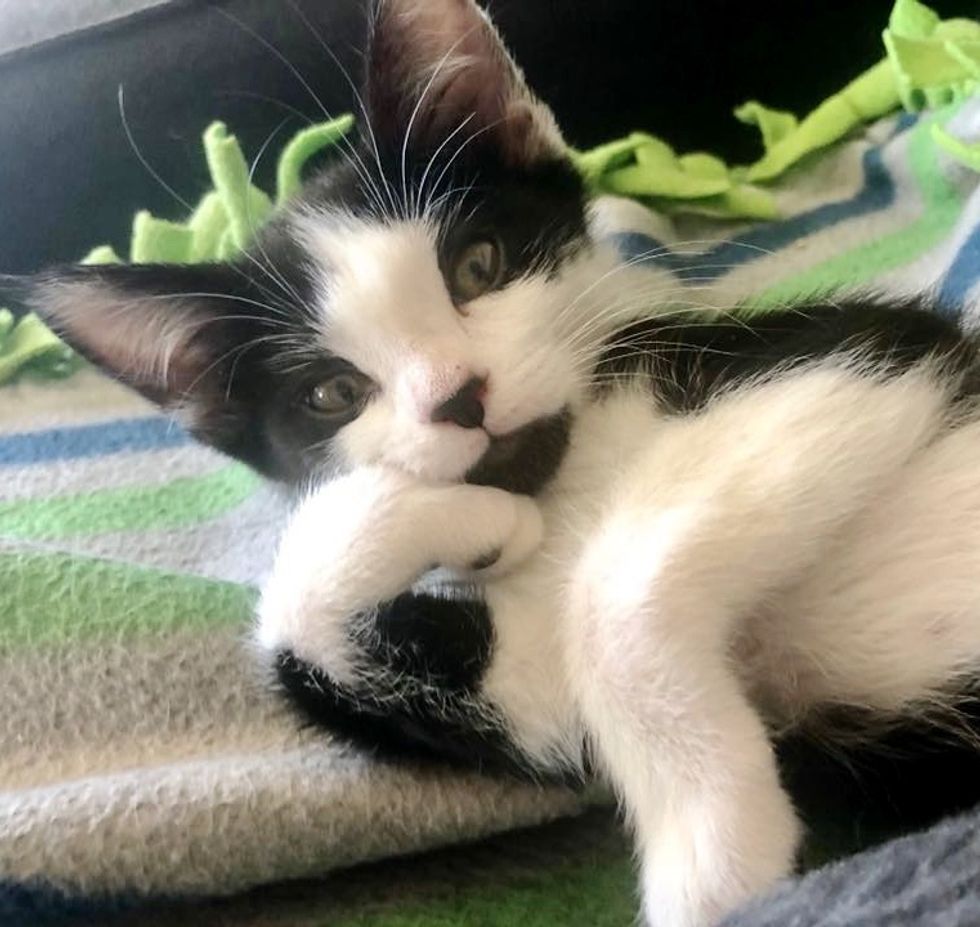 Josh Norem, The Furrtographer
Jasper was six weeks old when he was brought to Saving Grace Rescue (in San Francisco, California) for a chance at a better life. He was born in a farm and found by a Good Samaritan.

The kitten has a condition called Cerebellar Hypoplasia (CH), in which the part of the brain that controls physical coordination is underdeveloped. He's not in any pain or discomfort.
As soon as Jasper arrived at the rescue, all he wanted was to play and cuddle. "He is a very happy, energetic, outgoing and people oriented kitty," Amber Rose, founder of Saving Grace Rescue, told Love Meow.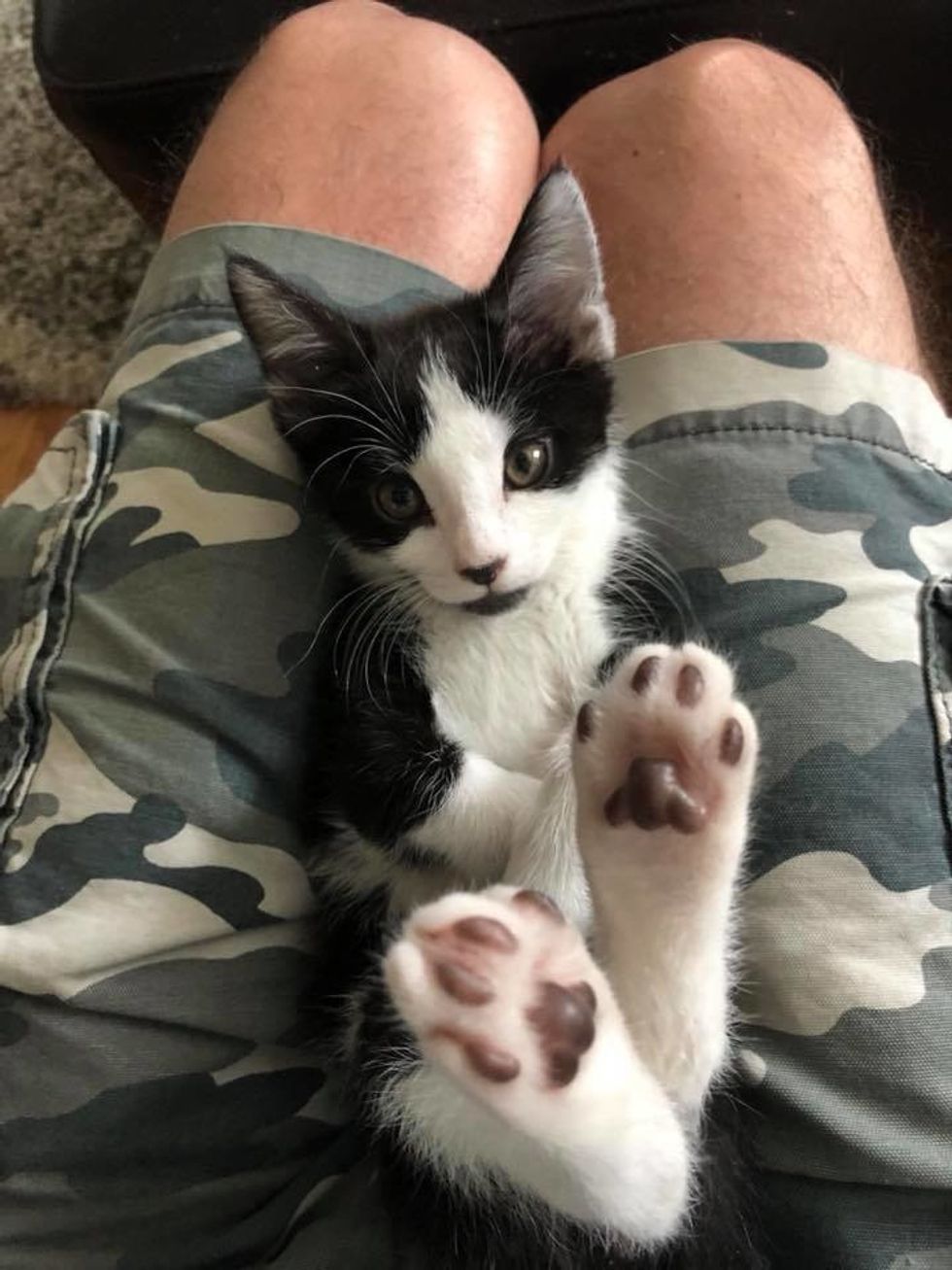 Josh Norem, The Furrtographer
Josh Norem of The Furrtographer welcomed the little ball of energy into his foster home. "When I first got him he couldn't even stand up at all. I had to put him in the litter box, and he'd lay on his side to go to the bathroom, but he never gave up," Josh told Love Meow.

Jasper would come running whenever he heard his foster dad. If he fell, he picked himself right up. He was always so excited to play and didn't let anything slow him down.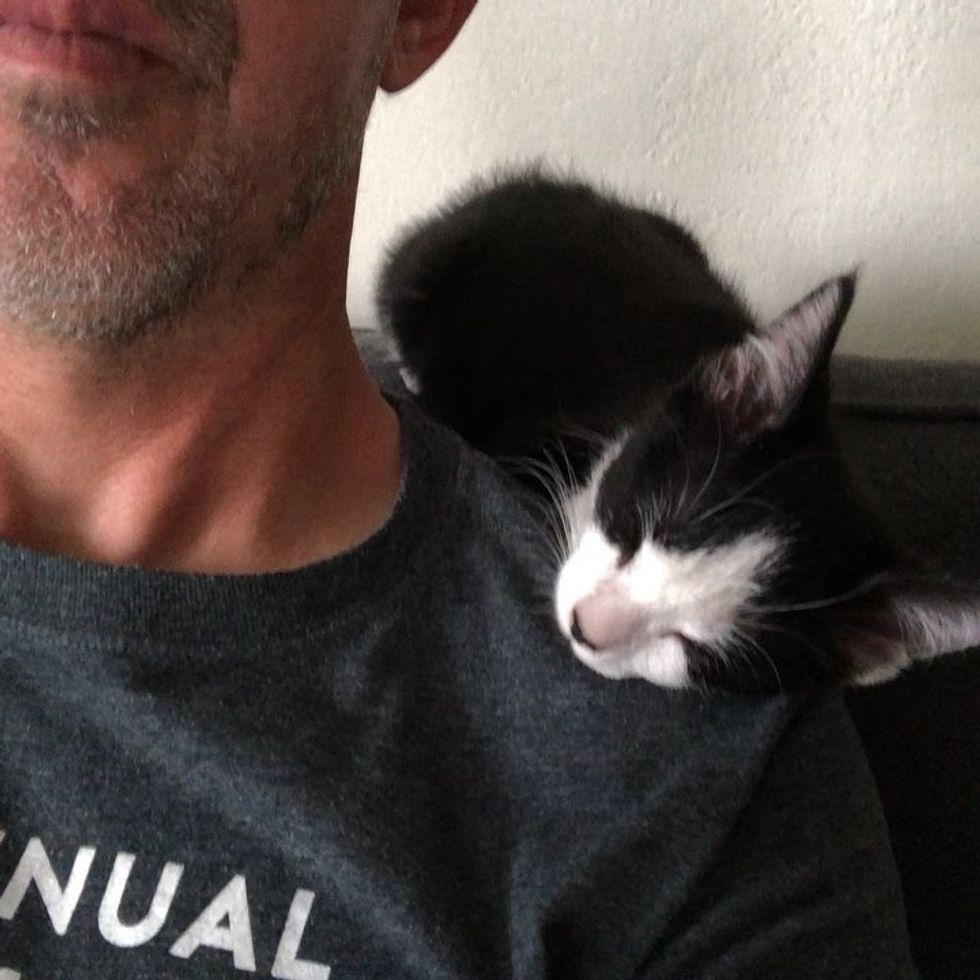 Josh Norem, The Furrtographer
Each day, he figured out how to walk a bit straighter and steadier by learning to compensate for his wobbles. In less than a week, he was able to get in and out of the litter box on his own.

Jasper was determined to do anything just like other kittens. Once he could walk without tipping to the side, he began to pick up the speed. With lots of love and encouragement from Josh, the tuxedo boy started to pounce and run.
Watch Jasper's amazing progress in this video:
Before they knew it, Jasper was playing fetch with his Foster Dad and climbing cat trees and posts like a pro.
"Over time he just figured out how his body works and compensated for it, even though I've never seen anything like it," Josh told Love Meow.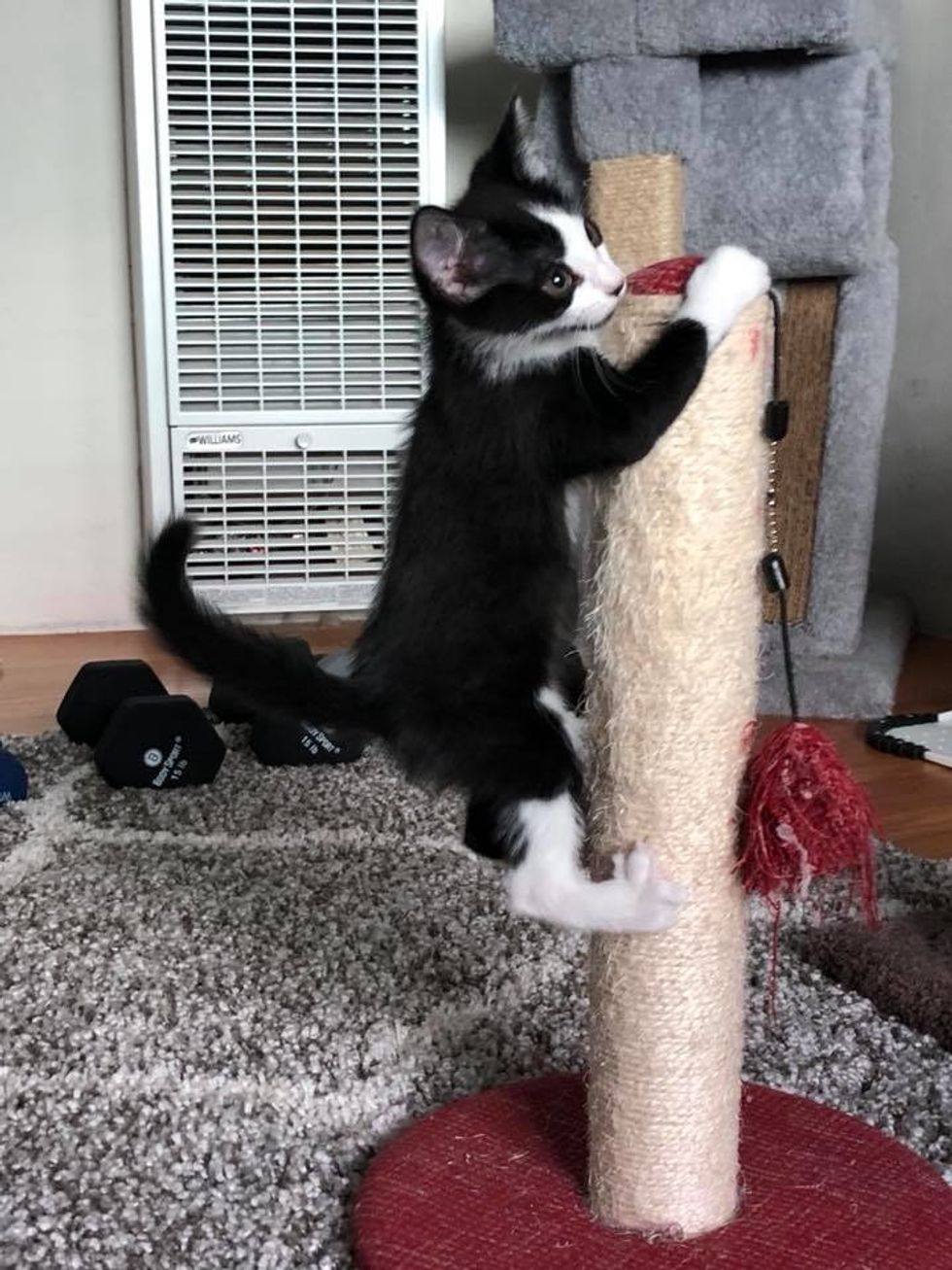 Josh Norem, The Furrtographer
Jasper has a larger-than-life personality and is packed with energy. He's the happiest when he plays and a purr-machine when he snuggles.

"Cats with CH are almost always outgoing and happy. They are fearless and don't let their wobbles stop them from trying anything," Amber told Love Meow. "The condition is not degenerative, and they will only improve as they learn to move."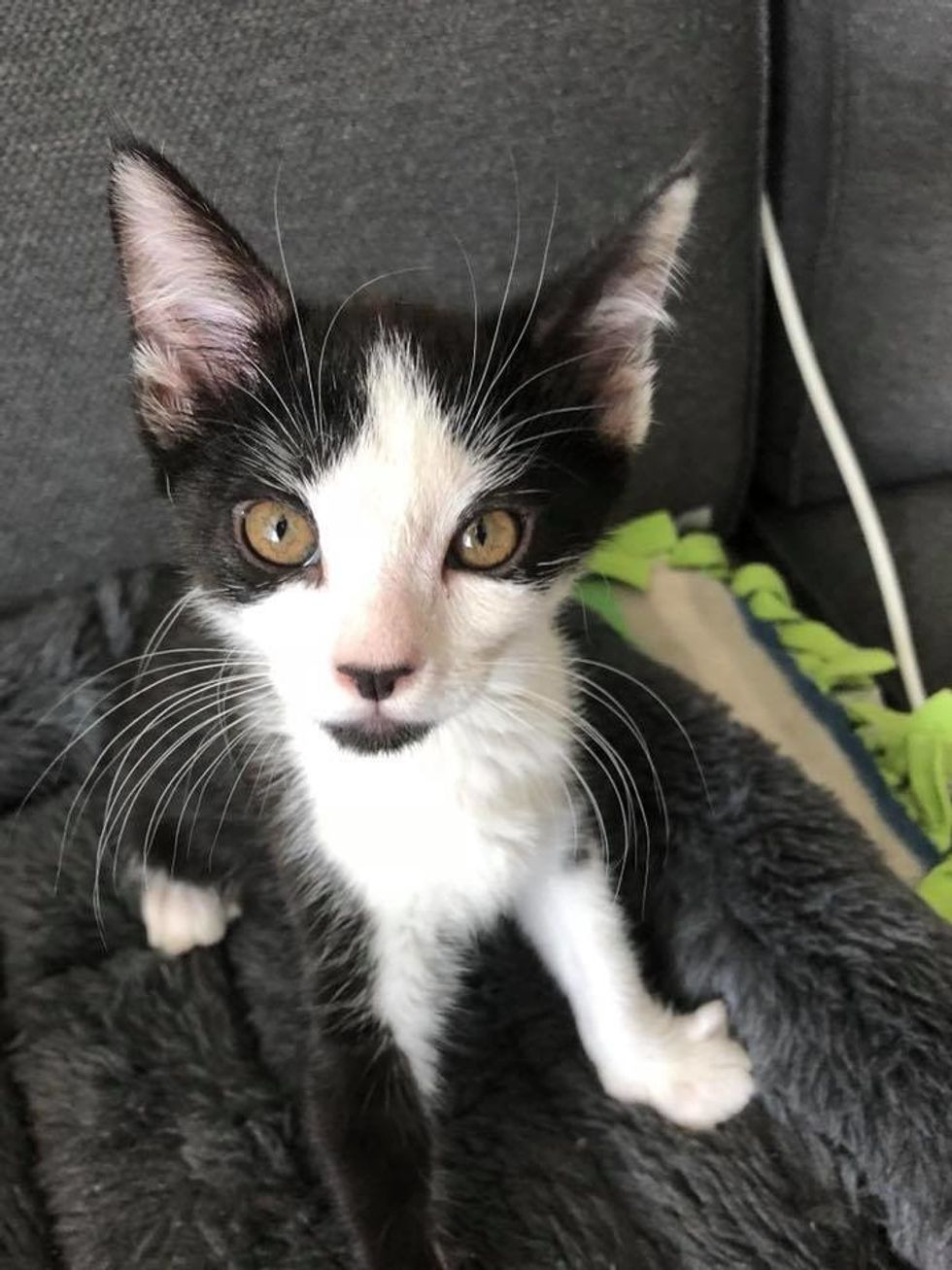 Josh Norem, The Furrtographer
"Jasper keeps proving each day that he's the cutest little kitten in the world," Josh said.
"He has shown an amazing ability to adapt to his situation, and overcome his 'disability'."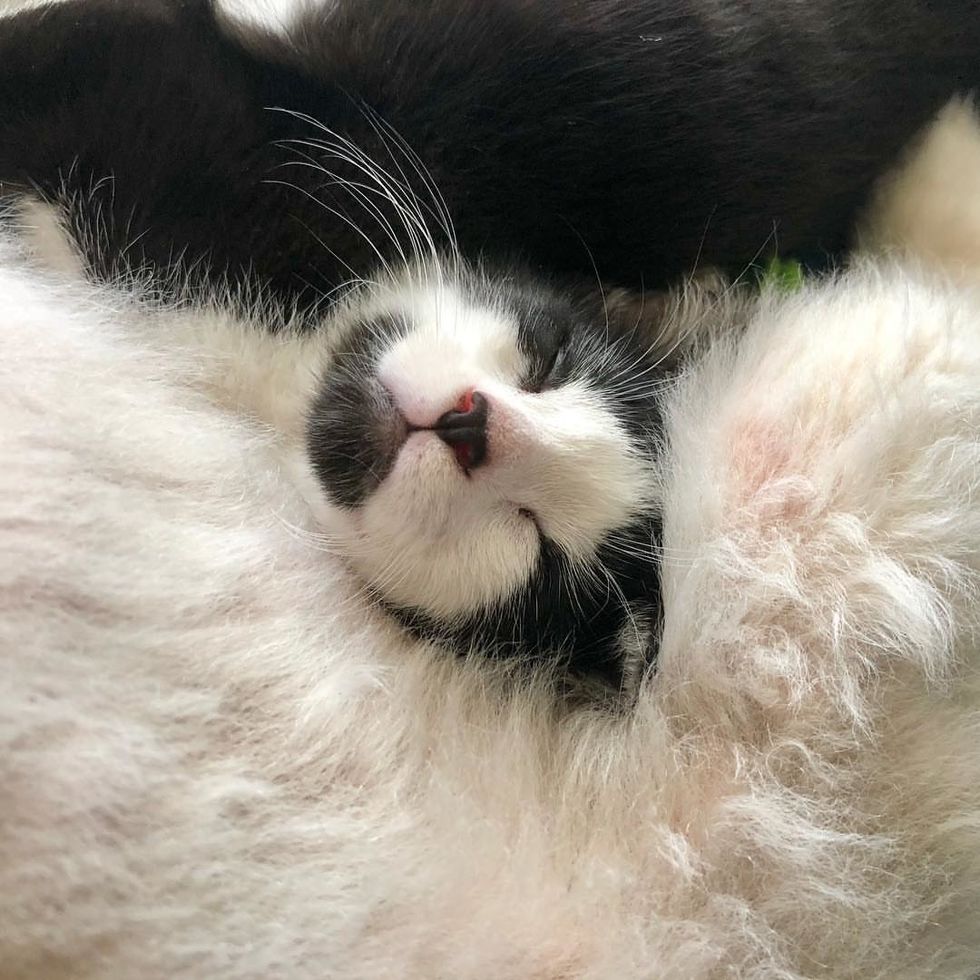 Josh Norem, The Furrtographer
"Even when he could barely walk, he never gave up," Josh said.

Now this fearless tuxedo can run, jump, climb, play fetch and do anything just like any other kitten.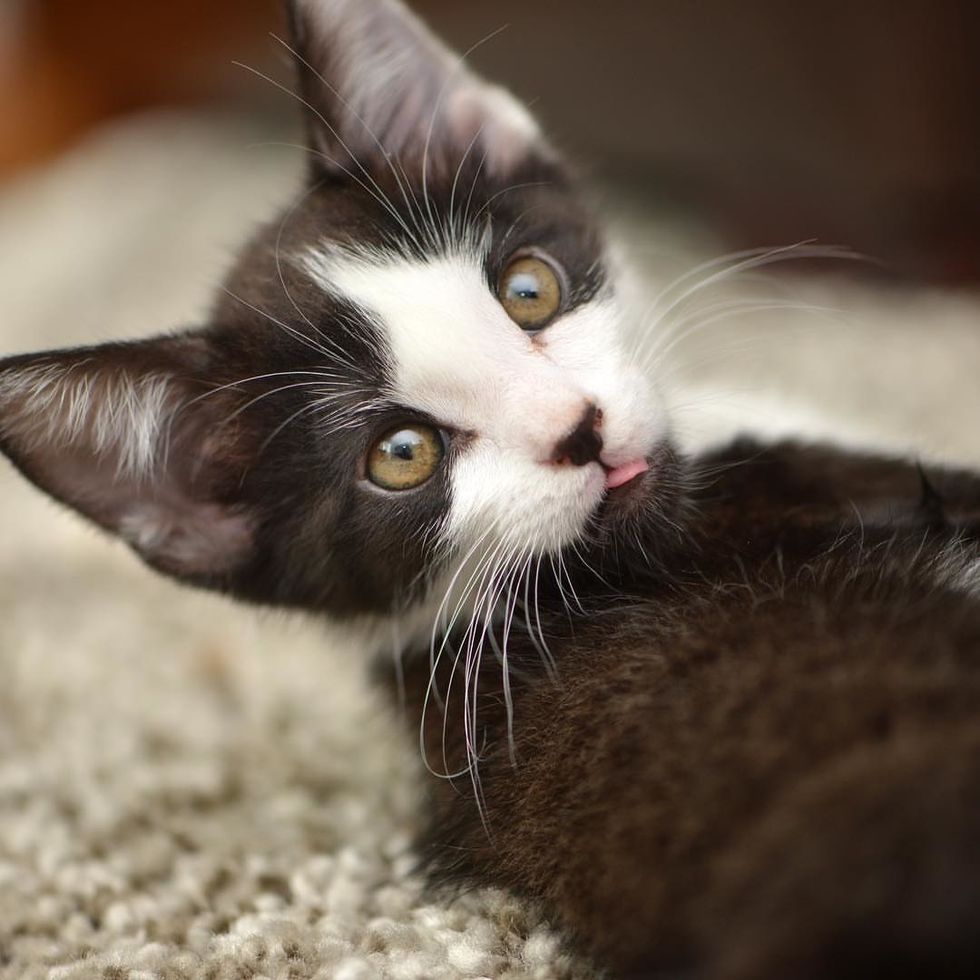 Josh Norem, The Furrtographer
Share this story with your friends. Follow Jasper's updates on Saving Grace Rescue's Facebook page. Follow Josh's foster kitties on Facebook and Instagram.
Related story: Kitten with Special Needs Clings to Foster Dad After He was Saved from Streets in Unbearable Heat