A woman with a hearing loss has taught her cats sign language. One of them is a deaf cat.
When Kim Silva retired from teaching at the American School for the Deaf, she decided to start teaching her cats sign language. "Guess I missed the kiddies so I began teaching the kitties," she says.
She and her husband, John - who is also deaf - adopted a deaf cat named Bambi through Petfinder.
"[We] fell in love with Bambi on Petfinder," Silva adds.
WATCH VIDEO:
Bambi came from a rescue shelter in Texas. "Some deaf people have questioned if cats could learn sign," she says. "Bobcat immediately understood. My other cat, Bear, was very old and was not interested."
"Bobcat was a sponge for sign language! He showed off. He was fabulous."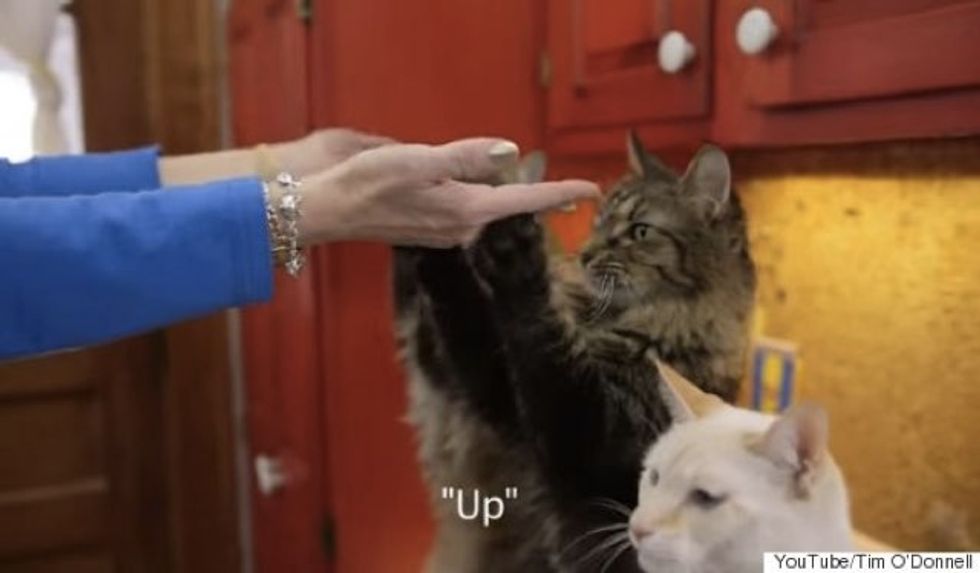 Bambi learned the signs even more easily as Silva explains, she had "peer reinforcement and copied Bobcat."
"Bambi likes attention and likes to play ball. She stretches up to tap my hands signing 'play' for me to get her ball," she says.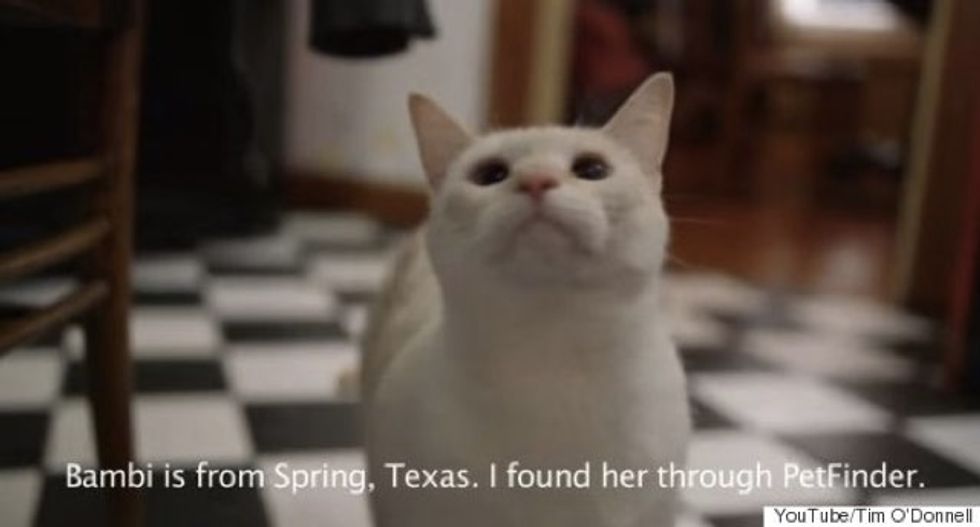 Source: Huffington Post.