A stray cat turned up at Elyce Feliz's door steps one day. "She is one of the sweetest and most affectionate little cats I've ever come across," said Elyce. She named her Viva because she is a little diva.
As Elyce was trying to find her a good home, she noticed that Viva's belly was getting rounder each day. "It's not because we've been overfeeding her. She's pregnant," wrote Elyce on her flickr.
On January 10, 2011, five little furry babies were brought into this world. One of them was a little oddball named Zippy.
"Zippy is the only red-head in the litter of Viva's five kittens. She is usually first to wake up for dinner, and very feisty when claiming a spot on Mama's tummy.
She is the most vocal of the kittens. Her eyes began opening first, at just a week old."
"Zippy is the first kitten to get her curiousity and motor skills together and climb to the top of the laundry basket - she is ready to go exploring! In addition to being photogenic, she is one of the most active and responsive of Viva's kittens - she loves to have her tummy tickled ."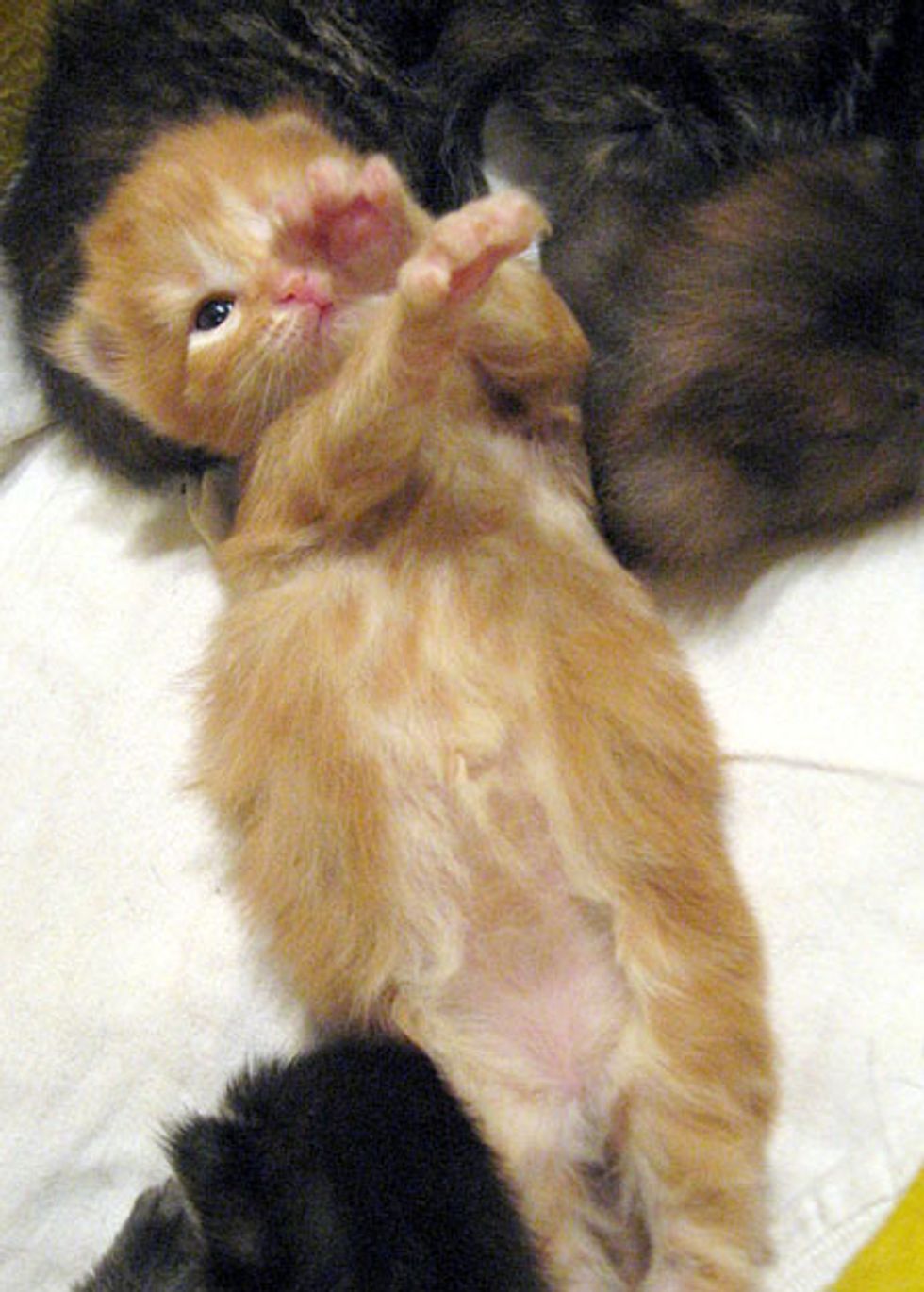 Mama Viva is giving Zippy a big hug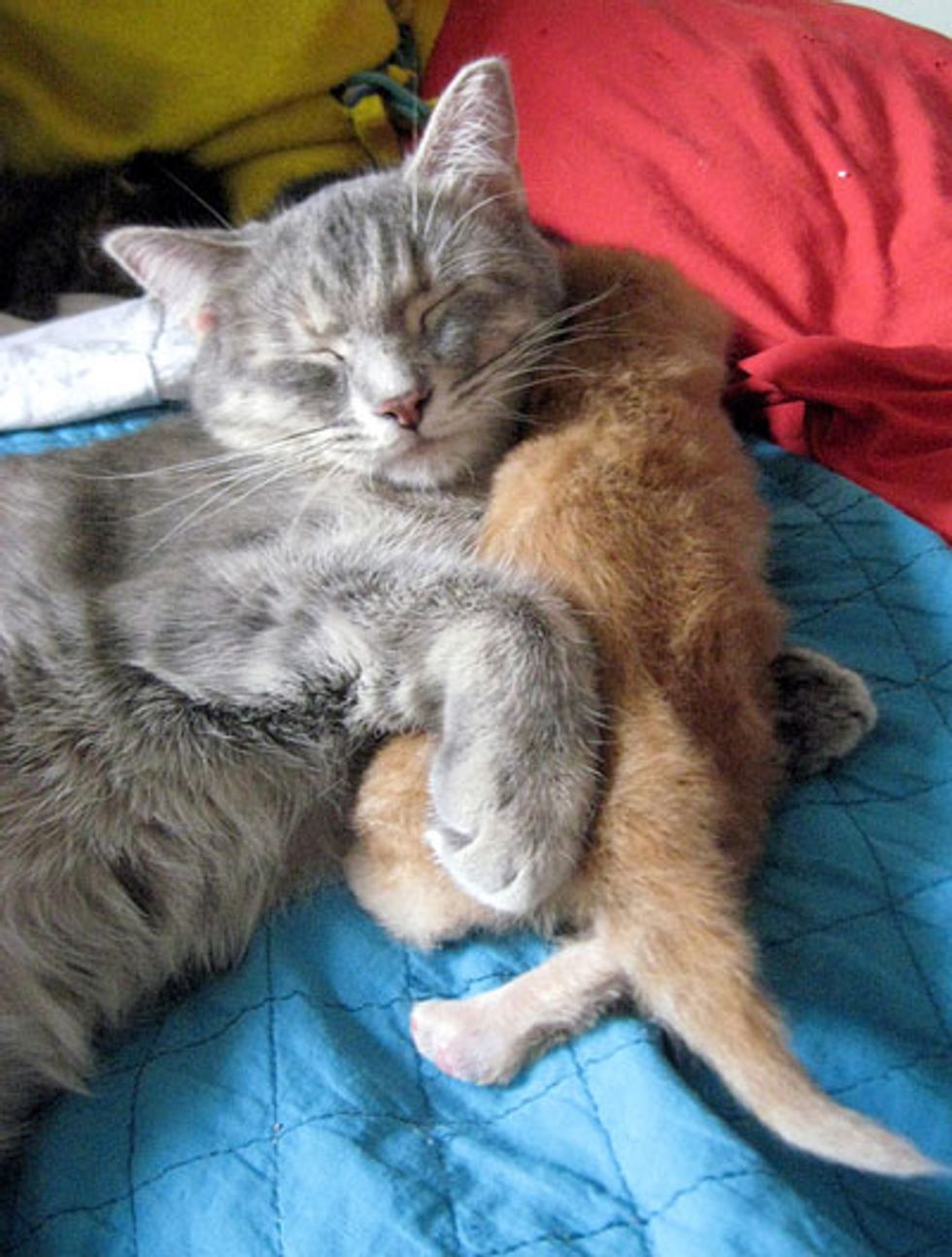 Zippy and her pillows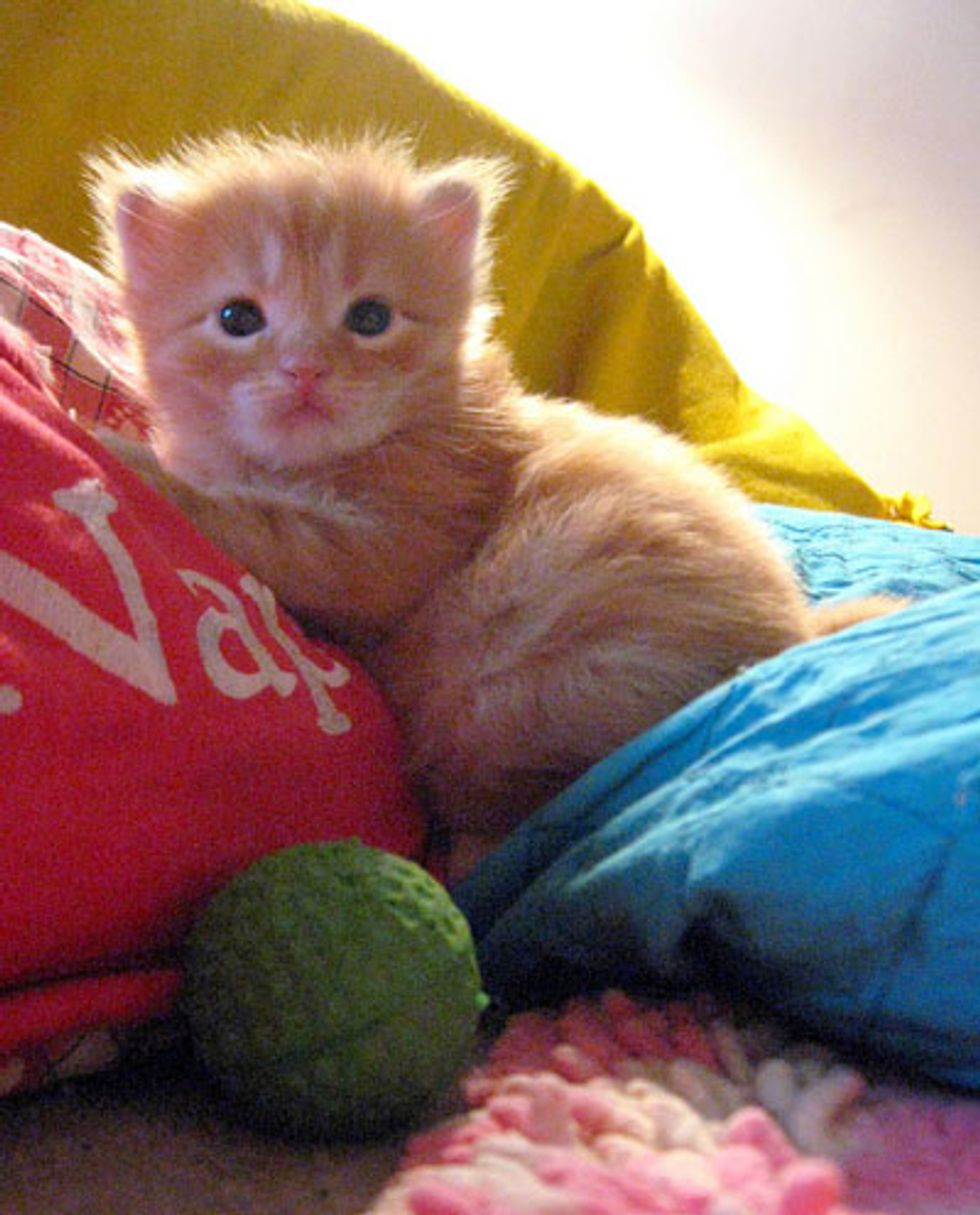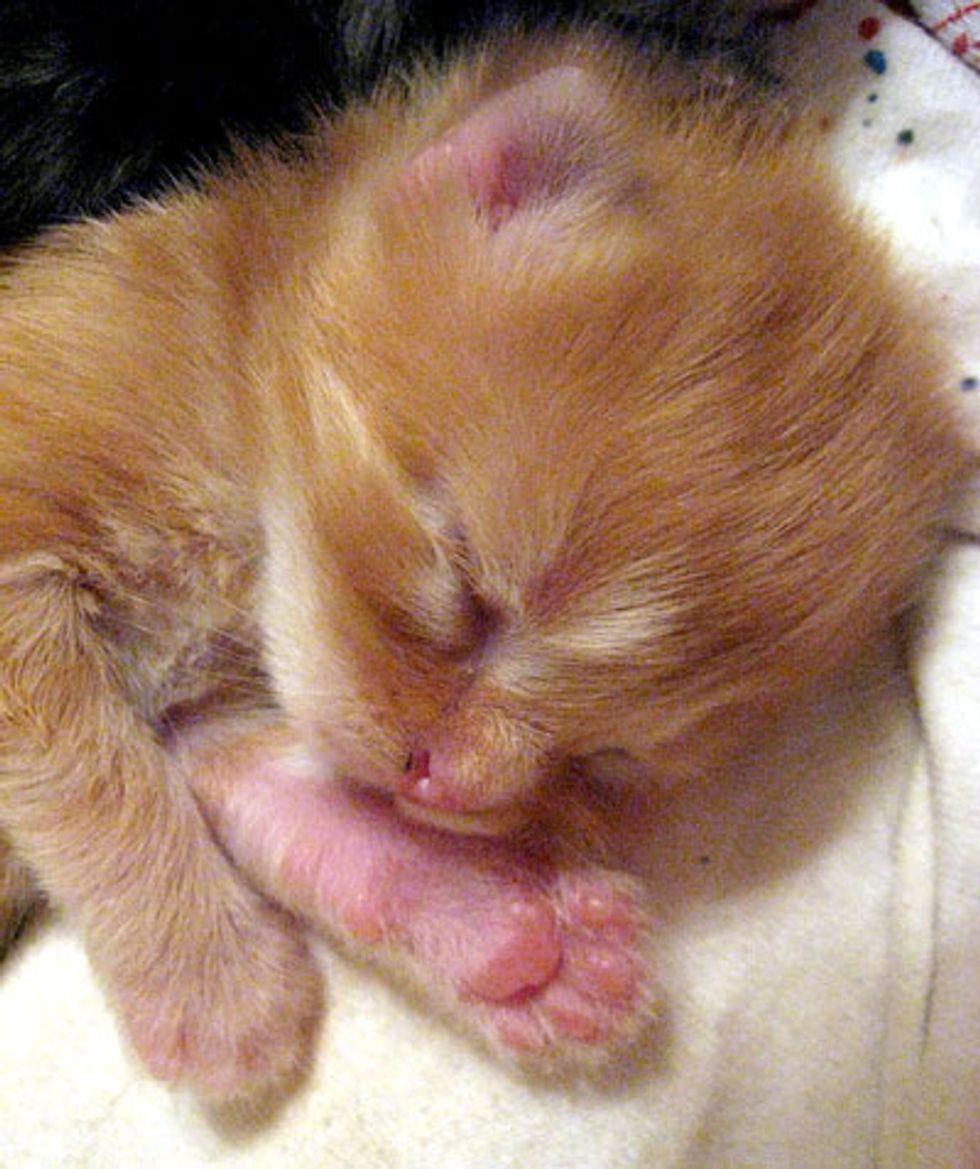 Stretch those big plump paws!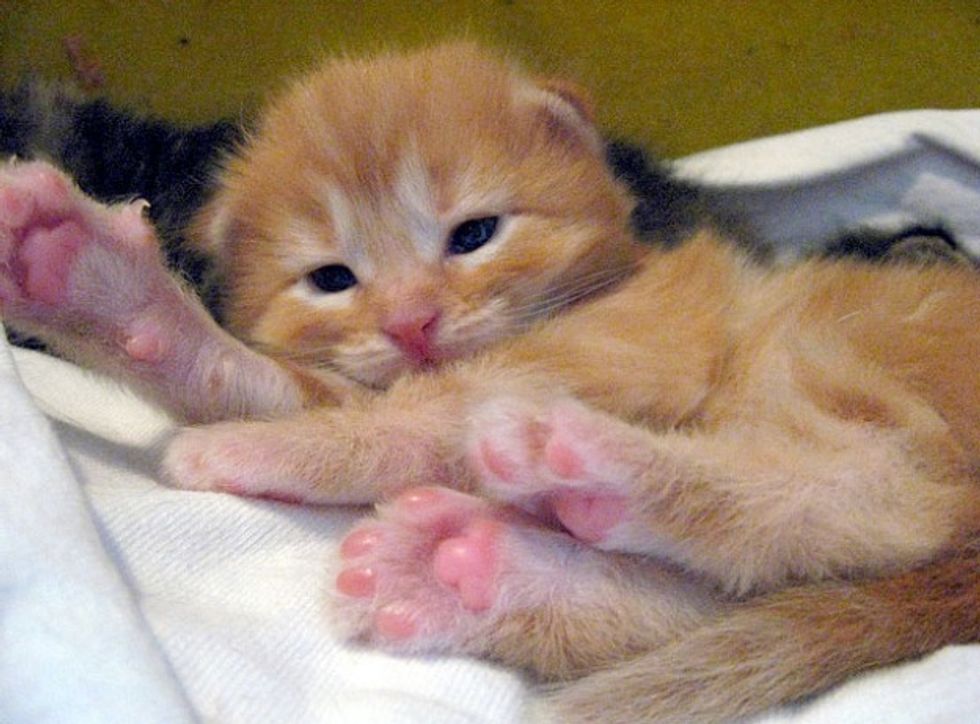 Zippy playing with her footsie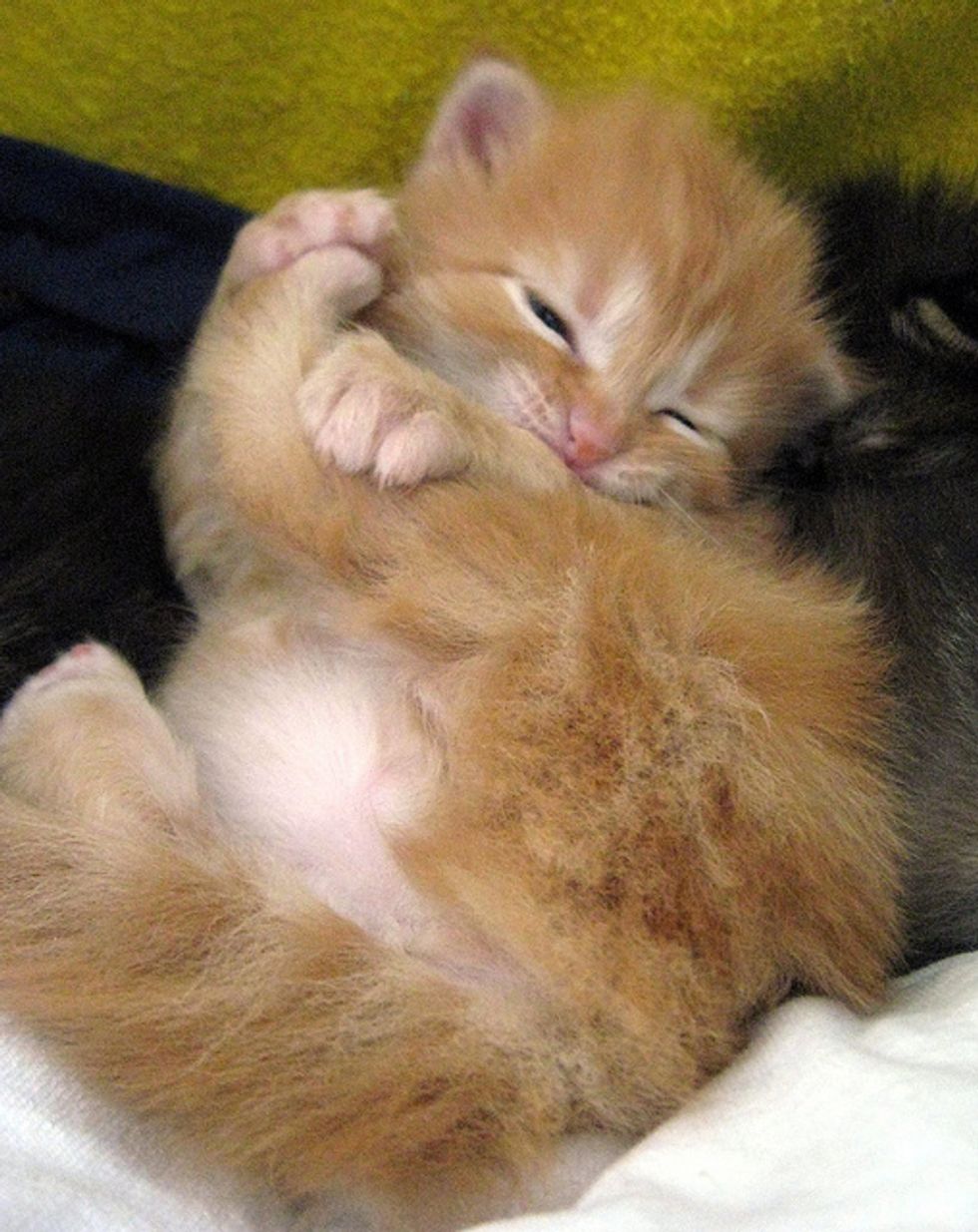 Mama Viva busy bathing her hungry little babies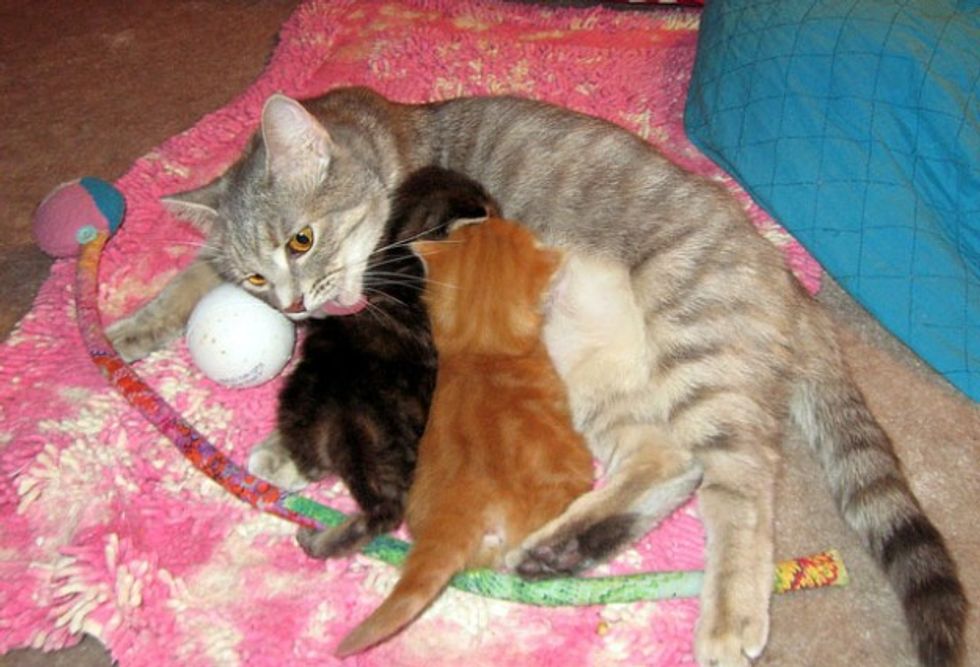 Which one is Zippy?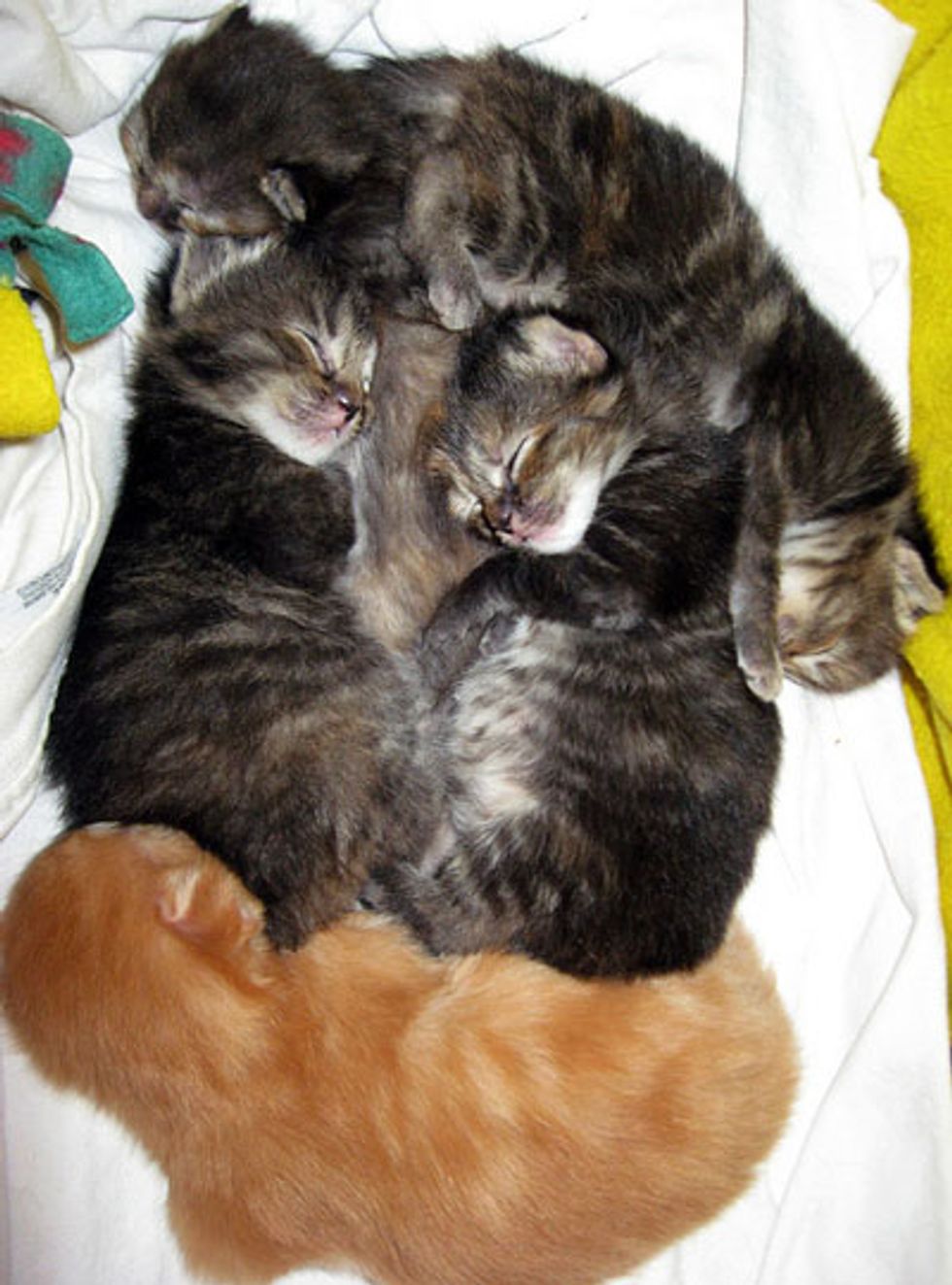 Snuggle time!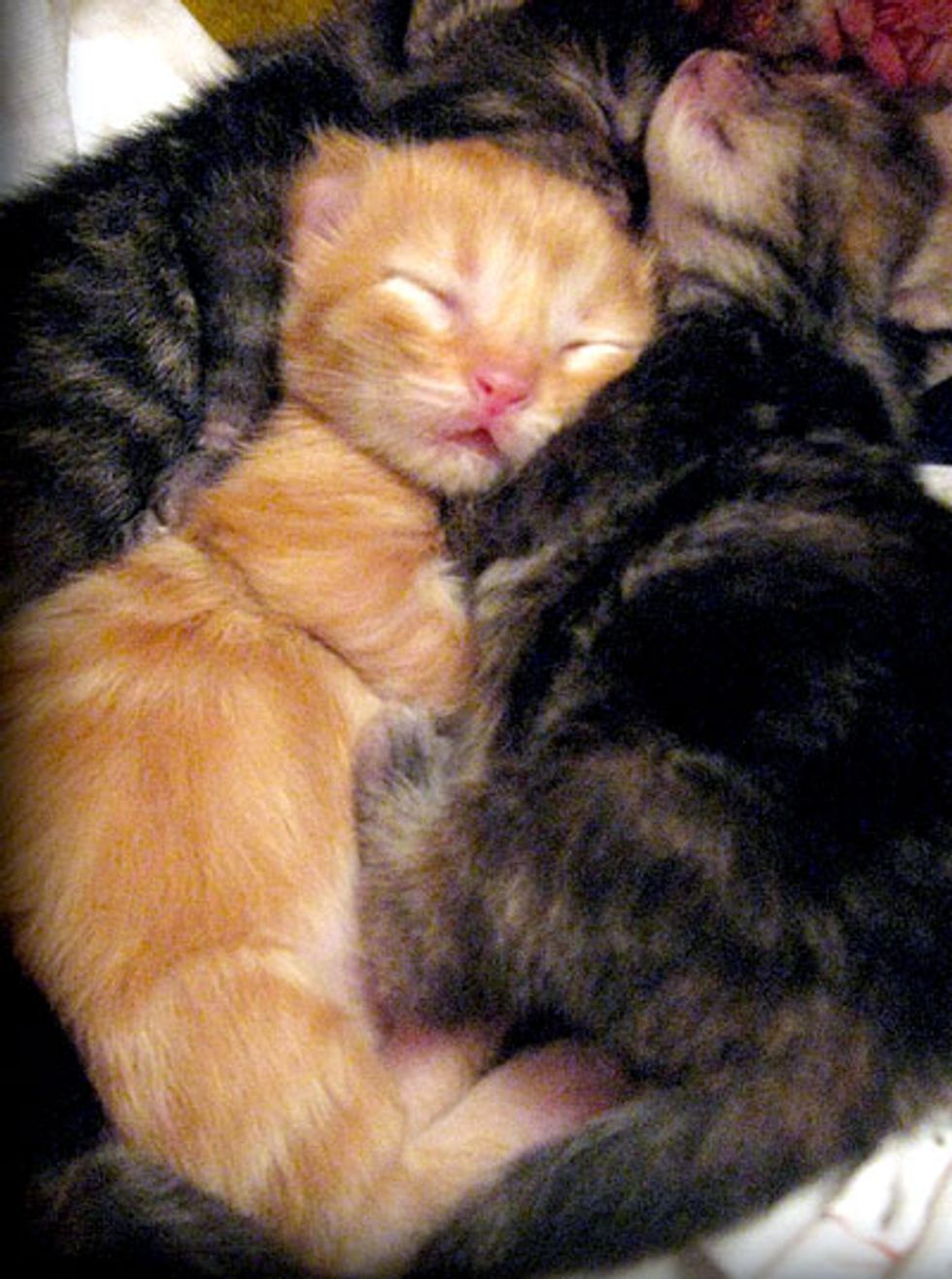 All grown up today!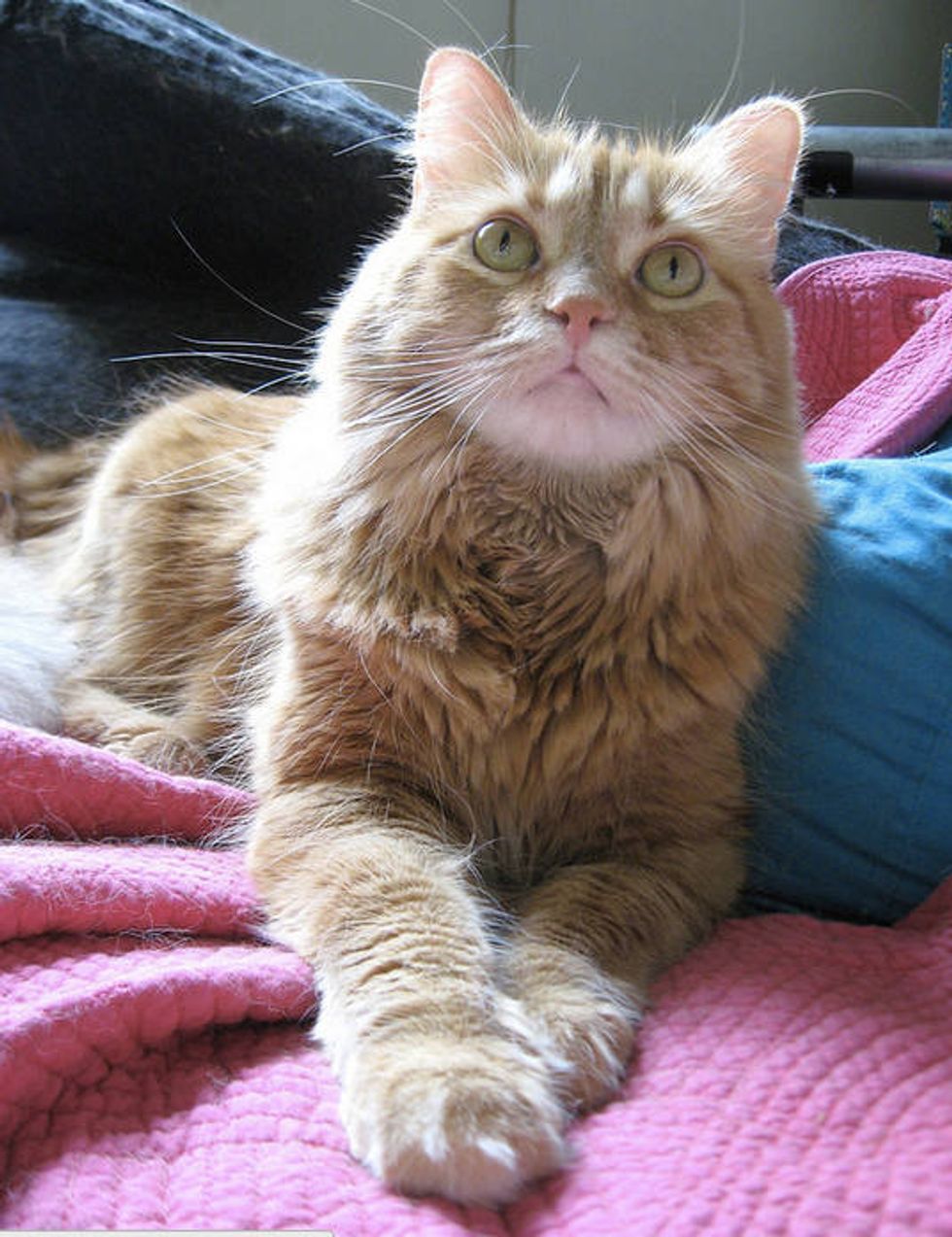 Photos courtesy of ©Elyce Feliz (flickr: elycefeliz). Check out Zippy's brother Manny's story.