13 cats, three adult cats and 10 kittens were found in a plastic tote sealed with duct tape. Laura Baumli found the tote while walking her dog. She took the cats home, gave them food and called the Coastal Humane Society for help.
No one knows how long the cats had been kept in the tote, but they are all healthy. "We have no doubt these kittens and cats will make it into fantastic homes. We got lucky that Laura found them when she did," said Darlene Brunick via wgme. [Watch video below]
Laura Baumli found 13 cats and kittens sealed into a plastic tote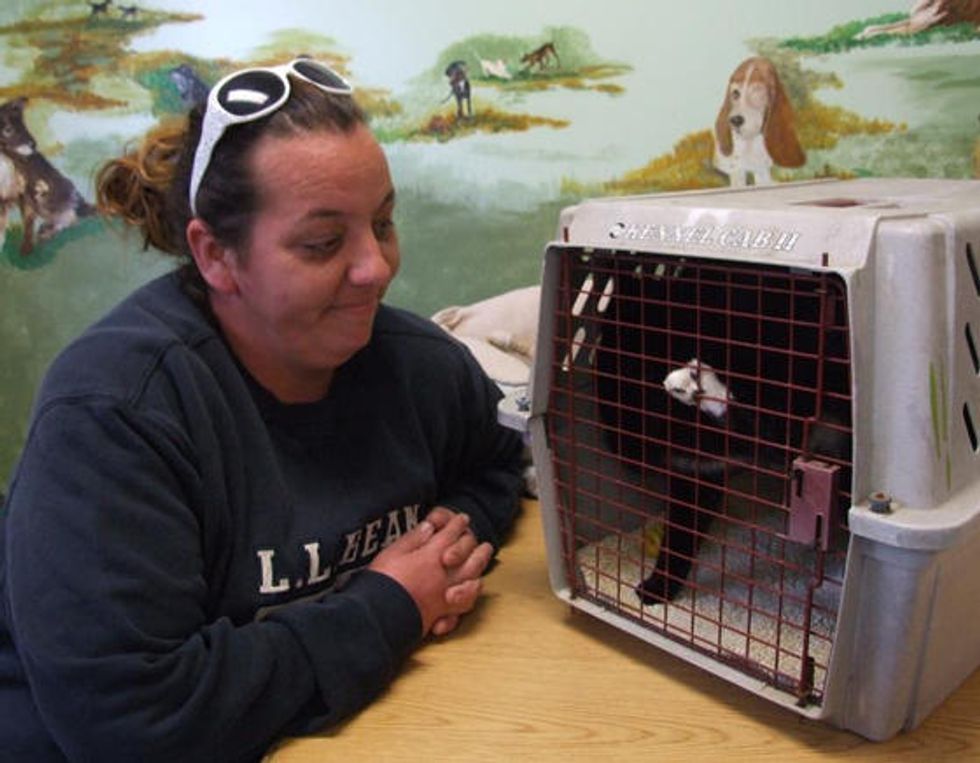 They are in good hands now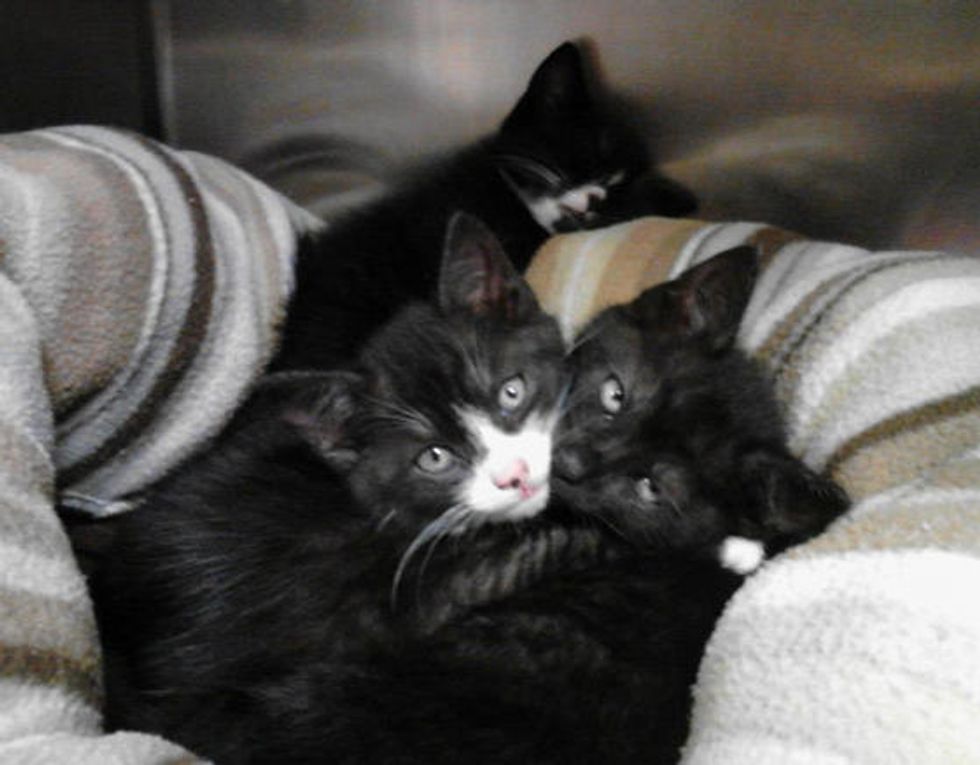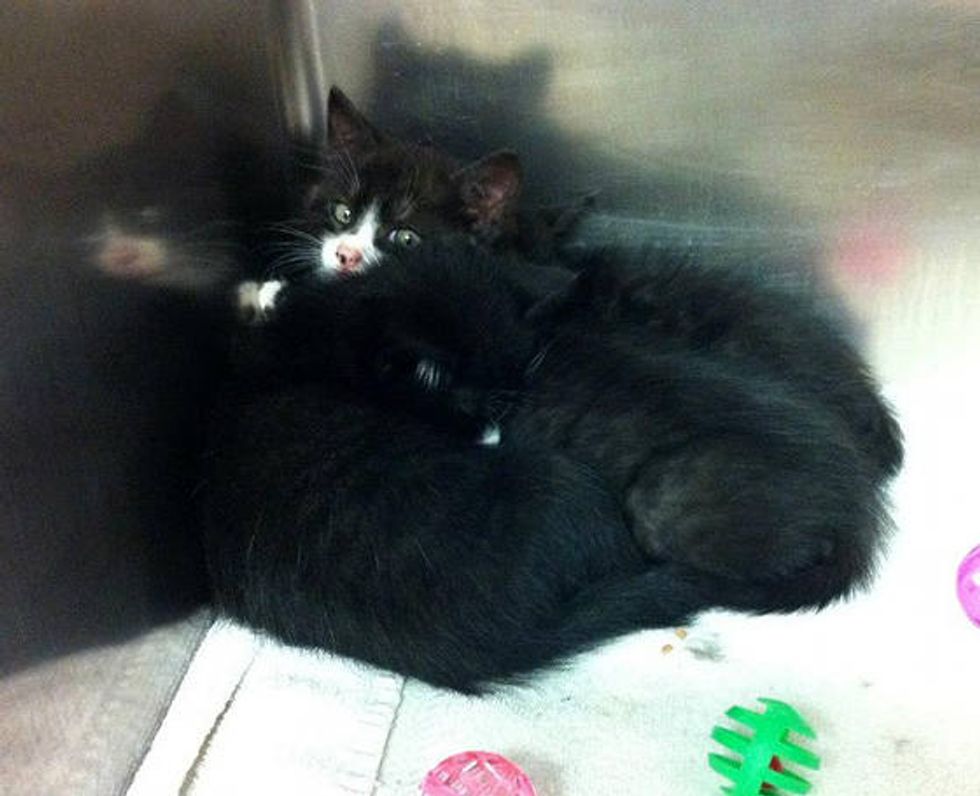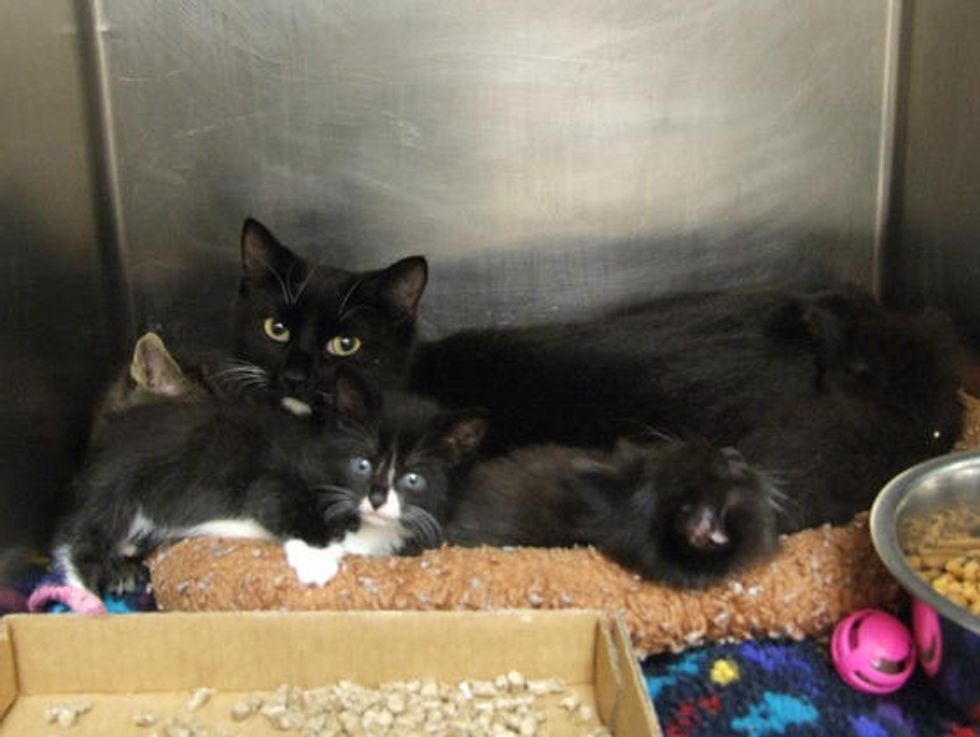 Watch video:
Photos by Coastal Humane Society. Source: wgme.