A 15-year-old senior cat came to the shelter after his elderly owner could no longer care for him.
When he found his new home, he cuddled up to his humans and wouldn't let go. Meet Socks!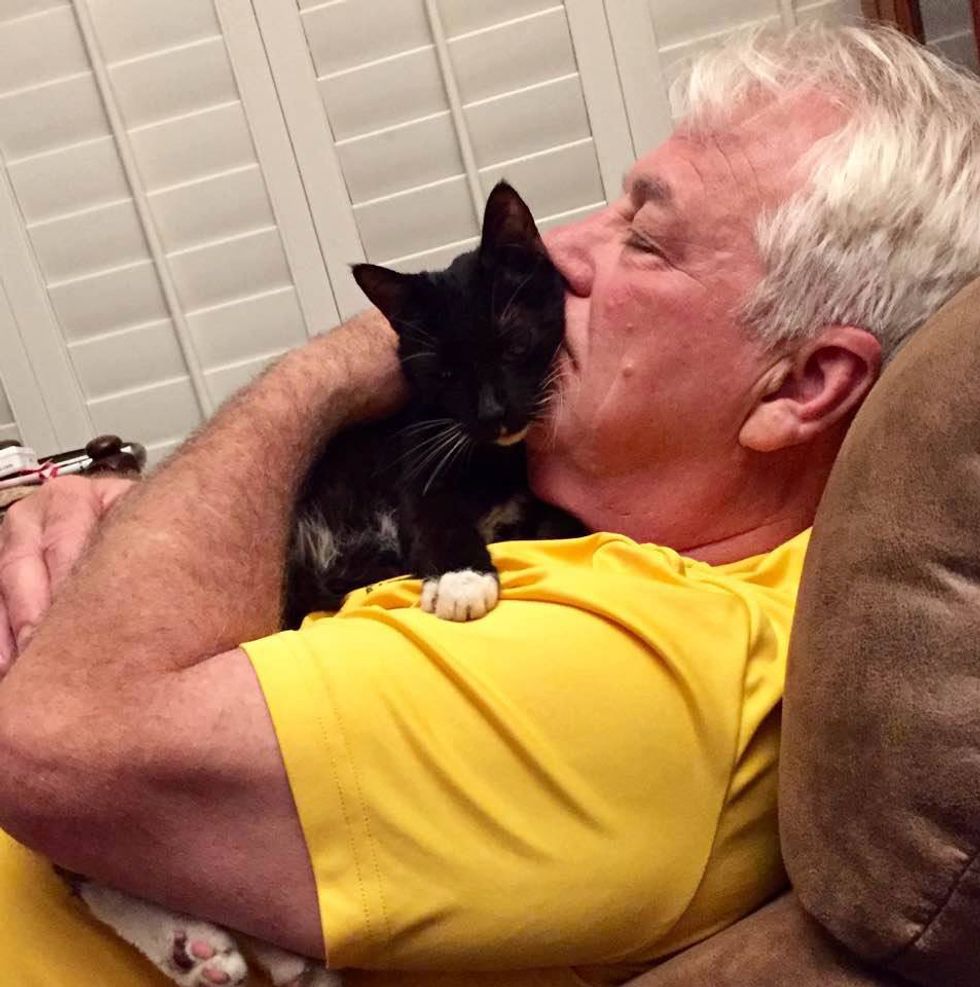 Animal House
In April, Socks arrived at Animal House, a rescue group in St. Louis, MO with eight other cats. An elderly gentleman in his 90s was no longer able to look after him and eight other cats they had rescued.

"His wife had just passed away and over time they had amassed a collection of 9 cats. Very kind people who took in kitties in need in their neighborhood, always with a spot of food, bowl of water, and love to give," Animal House shares with Love Meow.
Socks was the oldest of the group but the most outgoing and friendly. "He was friendly from the moment he arrived; he liked to be held and played with," Diane of Animal House told Love Meow.
The sweet senior is the most lovable and affectionate cat they have ever met. One of the volunteers, Sonja came across Socks at the shelter and it was love at first sight.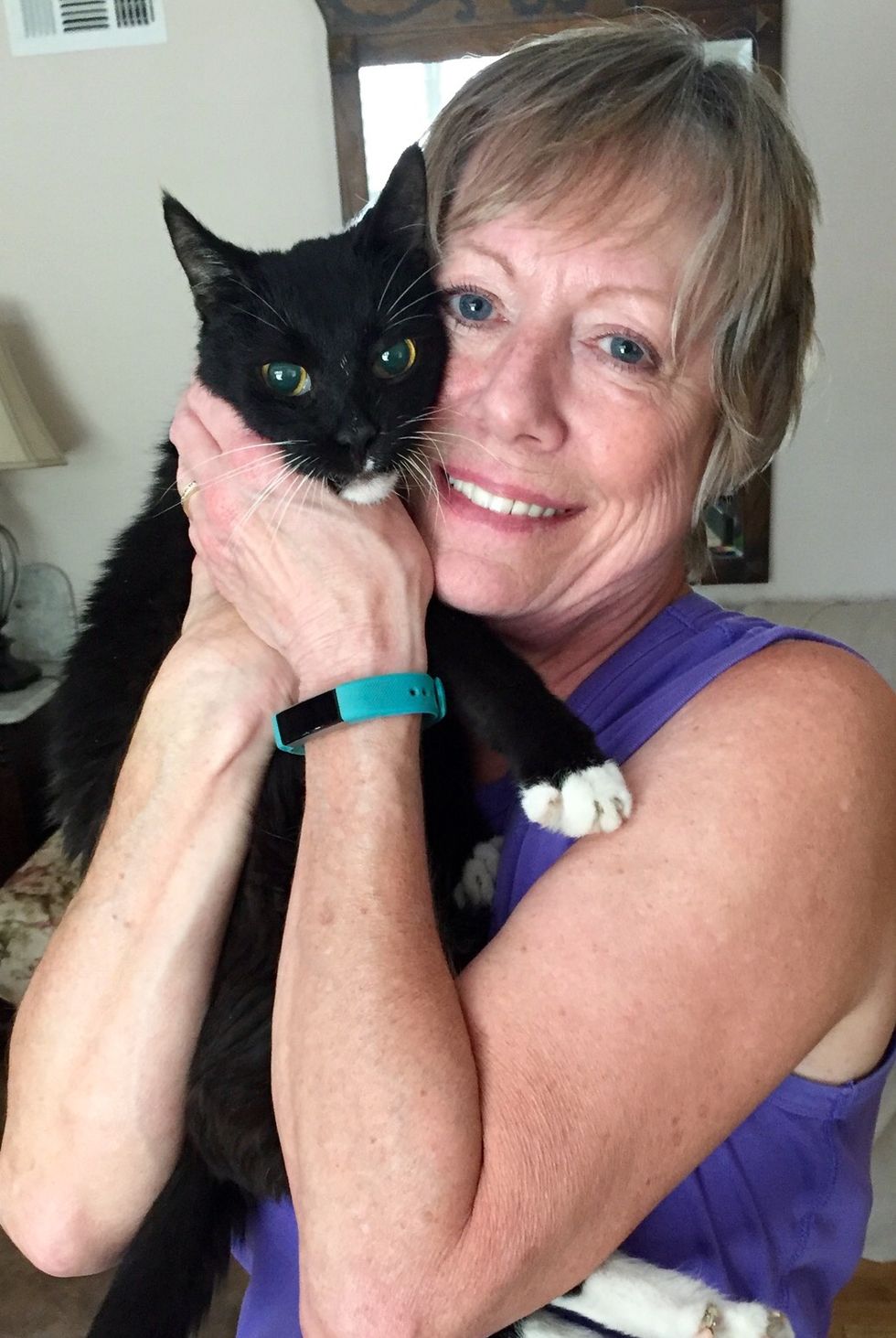 Animal House
"The first time I saw Socks, I was drawn to his sweet face and big round eyes. He was fifteen and I could tell that he had been in a loving home," Sonja told Love Meow.
When she took Socks to the play area, the sweet tuxedo made himself comfortable in her lap and started rubbing against her as if to claim her as his human. "He had me at the first head bump."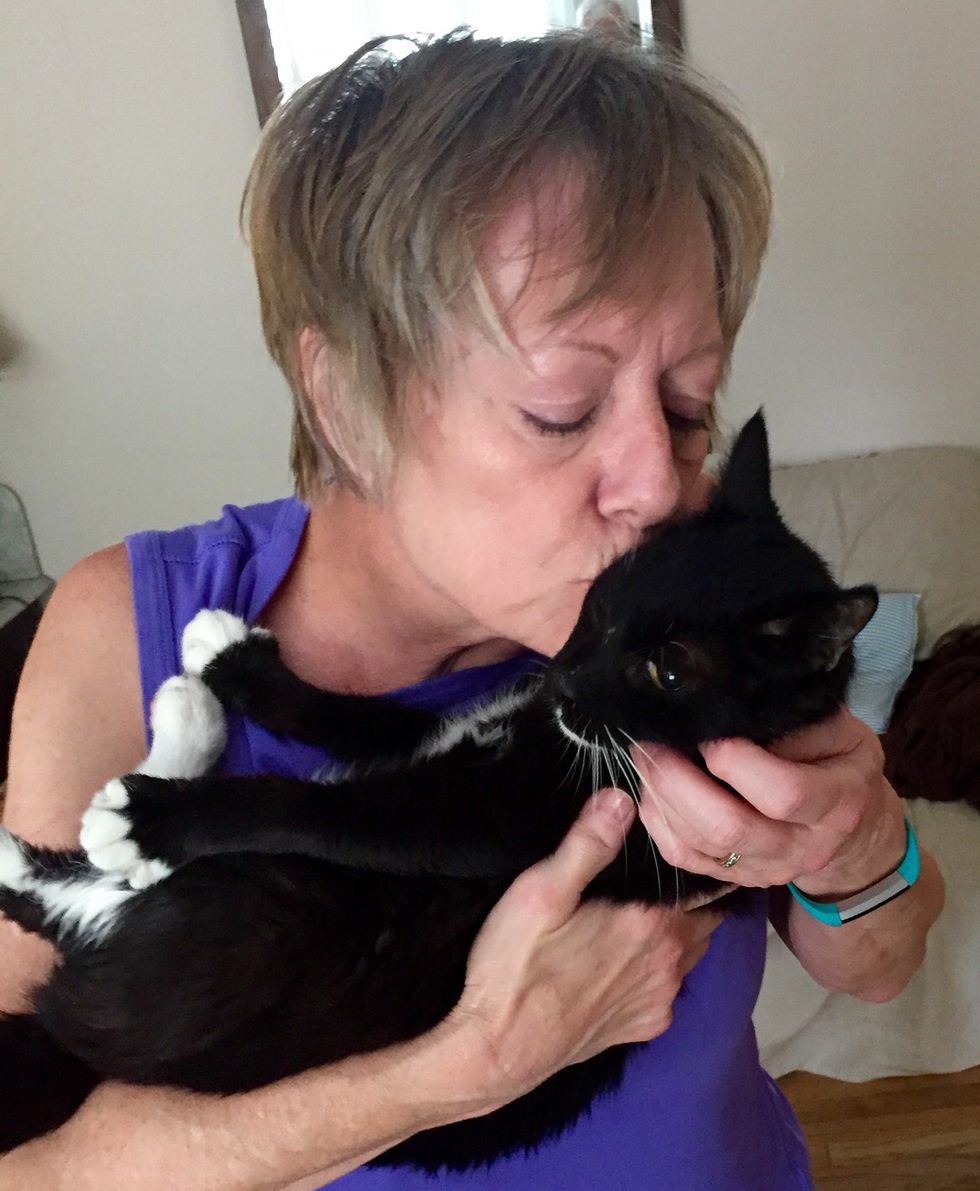 Animal House
Soon after their first meeting, Socks went home with his new human mom to join two other senior cats that they had adopted, at his forever loving home. "After a couple of hours in our house, he jumped up on my husband Glenn's lap and went to sleep," Sonja told Love Meow.
The affectionate feline cuddled up to Glenn and rubbed his face against him. Socks was so happy to know that he was back in a home and loving life.
"He sleeps with us every night and if anyone is sitting (especially Glenn), he is in a lap."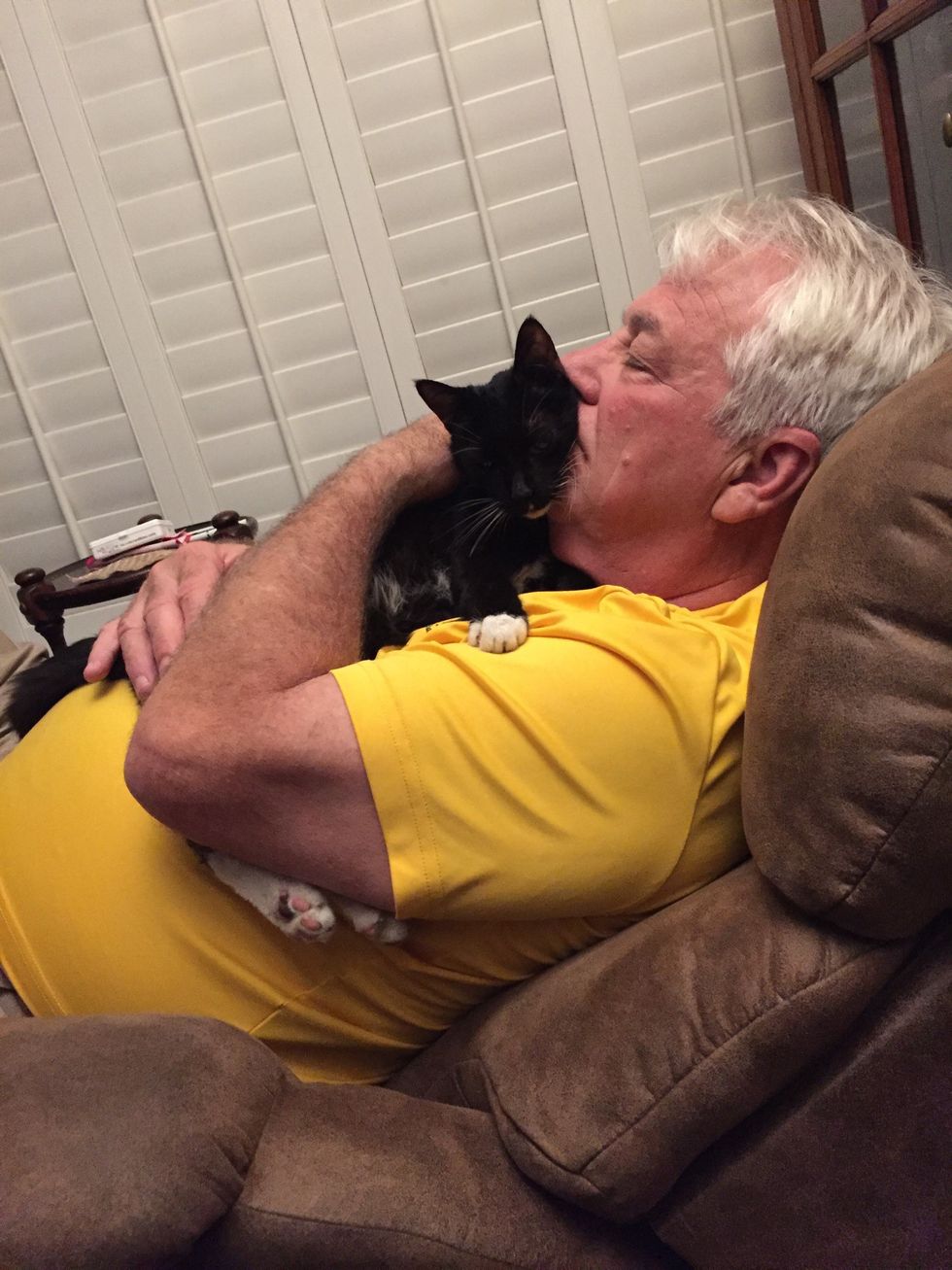 Animal House
The couple introduced Socks to their other feline residents—Butterscotch (13) and Cleo (20).

"He sniffed noses with Butterscotch and the rest is history," Sonja told Love Meow.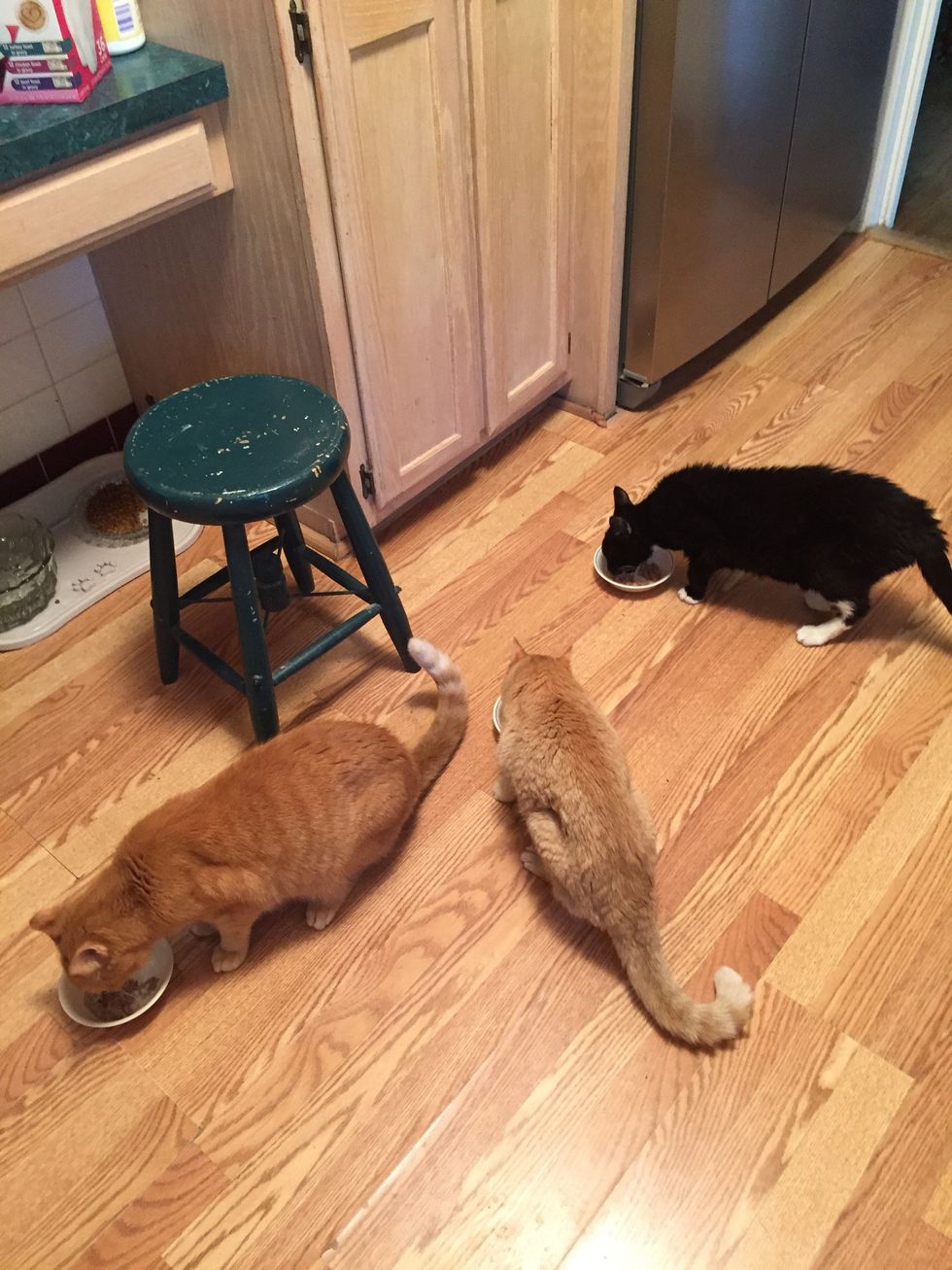 Animal House
Socks is very easy-going and adaptable to new things.
He is curious and likes to explore in the basement, and loves staying by the windows watching cat TV.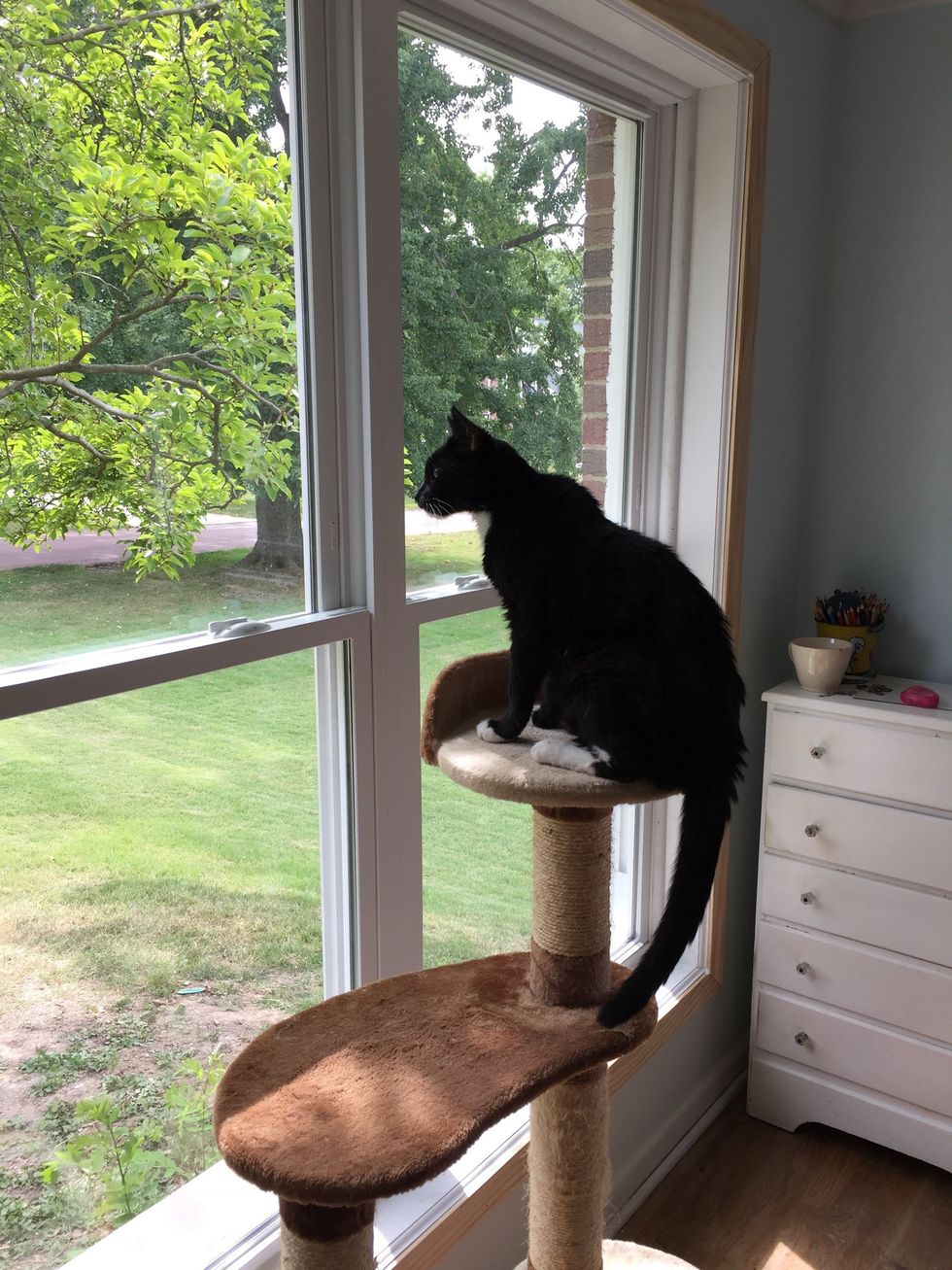 Animal House
Now Socks tells his humans every day how grateful he is by cuddling with them day and night.
"We are so lucky to have Socks and we love him so much," Sonja said.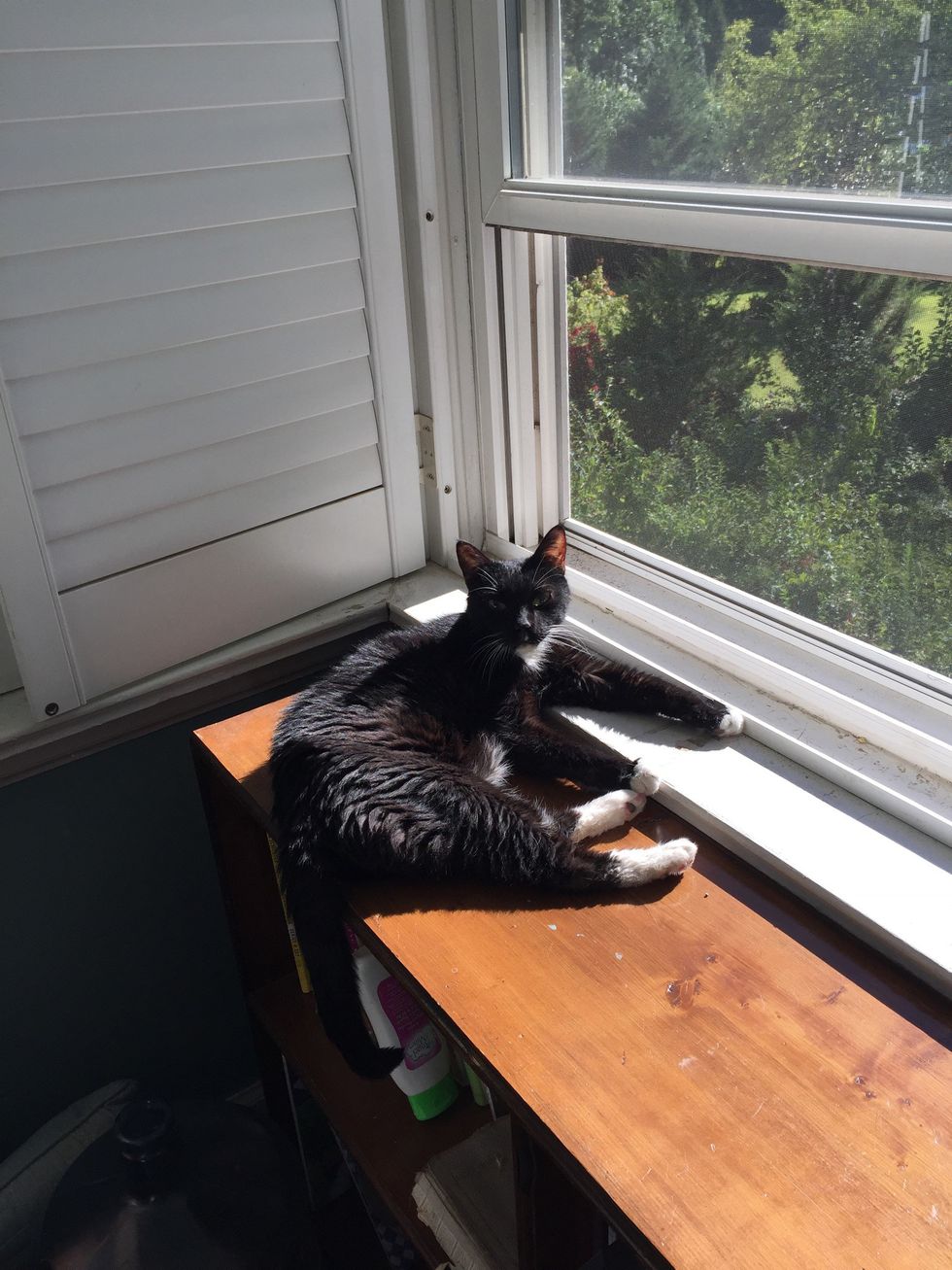 Animal House
Share this story with your friends. If you would like to support their rescue efforts, click here to see how you can help. Follow Animal House on Facebook.
Related story: Woman Asks Shelter for Least Adoptable Cat and Finds 16 Year Old Ginger Hiding in Corner, 5 Hours After Adoption...