A 5-year-old girl from Burnopfield, England wrote to the Durham Constabulary in the U.K., asking why there weren't any cats on the force and suggested they should introduce cats to law enforcement.
Meet Eliza Adamson-Hopper and her two beloved furry friends Mittens (cat) and Susie (dog).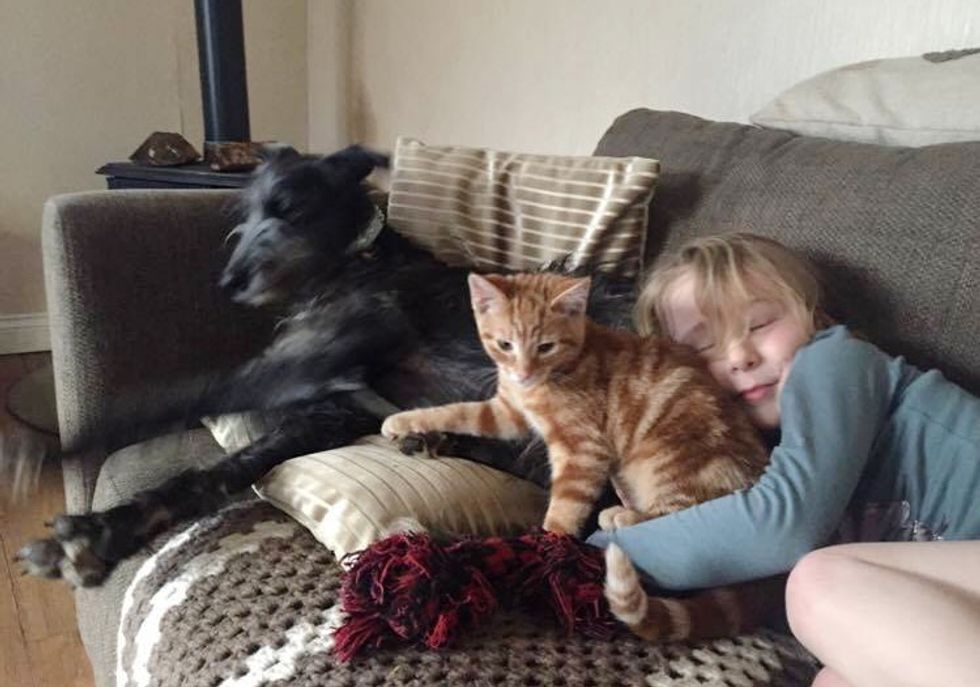 Courtesy: Cheryl Adamson
Eliza's two beloved furry buddies, Mittens and Susie, were the inspiration behind her idea.
"It randomly started with Eliza having a conversation about 'why there are no police cats' and she was so passionate about it being a good idea but we never expected a response back!" Cheryl Adamson, Eliza's mother, told Love Meow.

She came up with several utterly convincing reasons to why they should include police cats.
"A police cat would be good as they have good ears and can listen out for danger," Eliza wrote in the letter. "Cats are good at finding their way home and could show policemen the way. Cats are good at climbing trees and hunting and could rescue people that were stuck."
"My dog is friends with my cat and I think a police cat would be friends with your police dogs."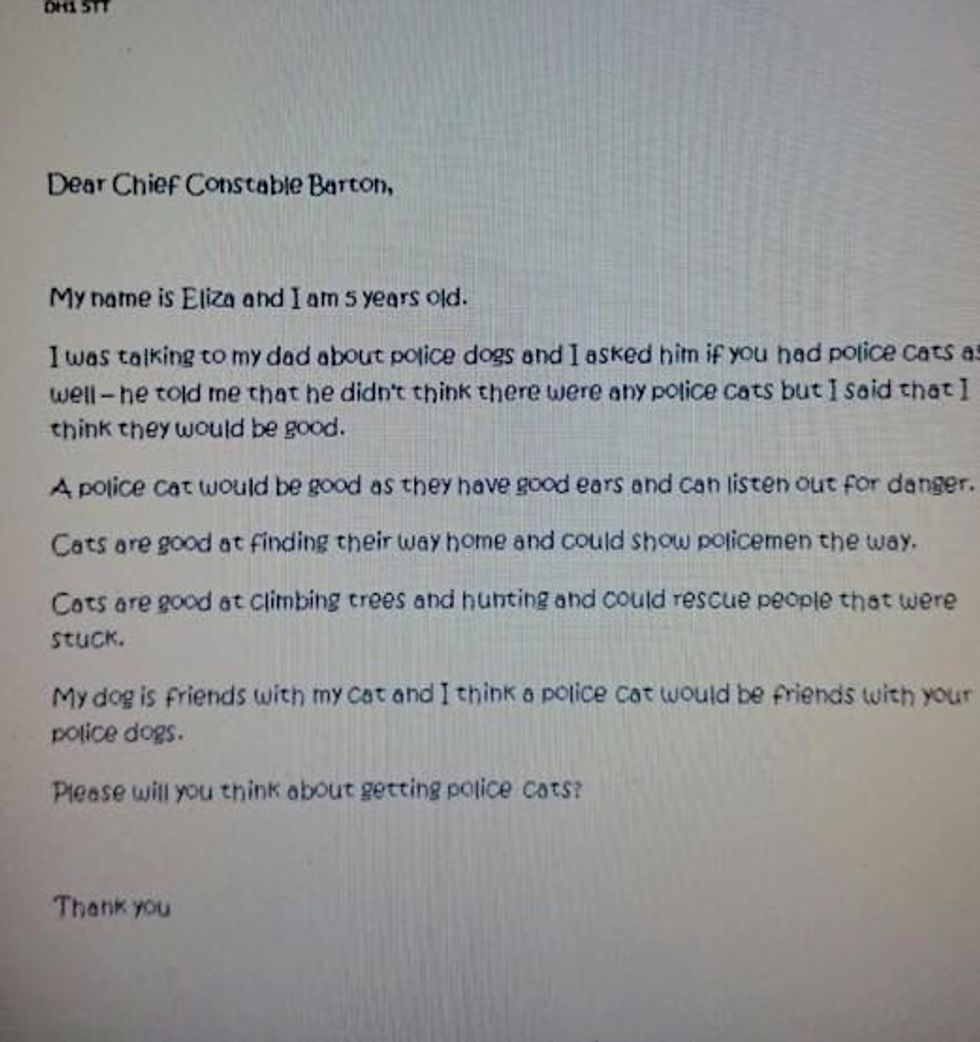 Courtesy: Cheryl Adamson
Eliza even drew an illustration of a police officer having both a police cat and a police dog to further demonstrate her point.
She sent the letter to Chief Constable Michael Barton with a strong belief that cats would do wonderful things just as well as dogs.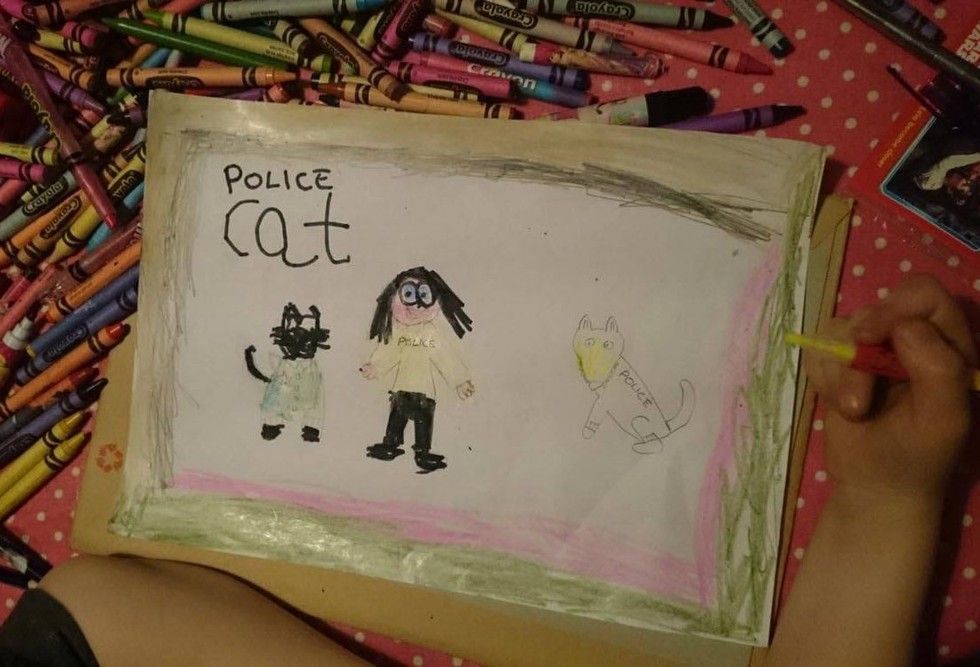 Courtesy: Cheryl Adamson
Later in March, Eliza received a response from the Durham Constabulary. Barton wrote back and praised the little girl for her great idea and even attached a drawing of his cat Joey on the reply.
"I am going to ask my inspector who is in charge of police dogs to think about your good idea," Barton wrote in the reply. "I've always liked cats and I've drawn my cat Joey on the back of the letter. (I'm not a very good drawer though!)"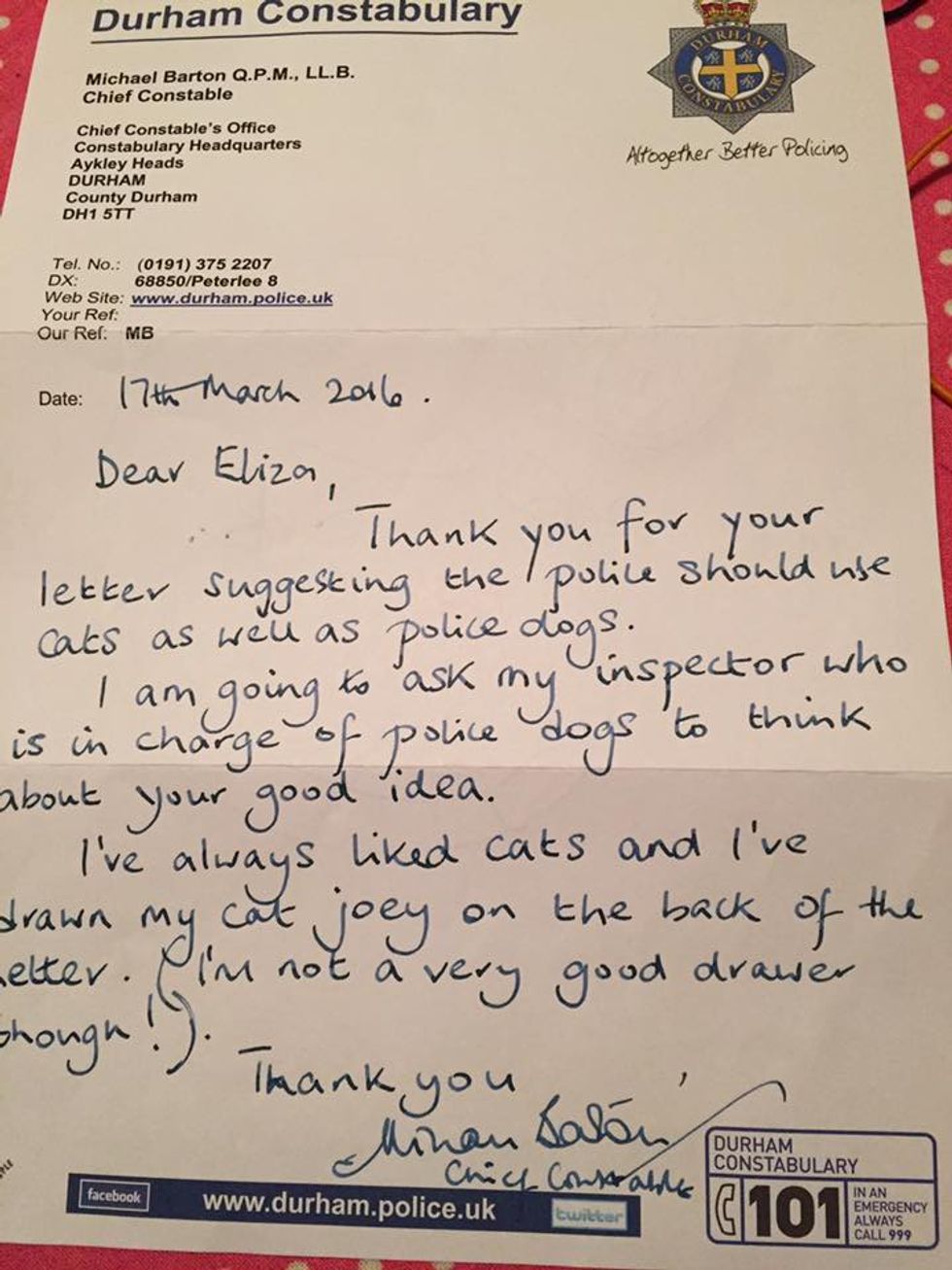 Courtesy: Cheryl Adamson
Inspector Richie Allen confirmed that they are looking into recruiting a feline to be the first UK police cat according to The Northern Echo. They haven't decided on the duties and responsibilities for the kitty but they all agree on the idea of having a cat as the force mascot.

Barton drew his cat, Joey, on the back of his letter.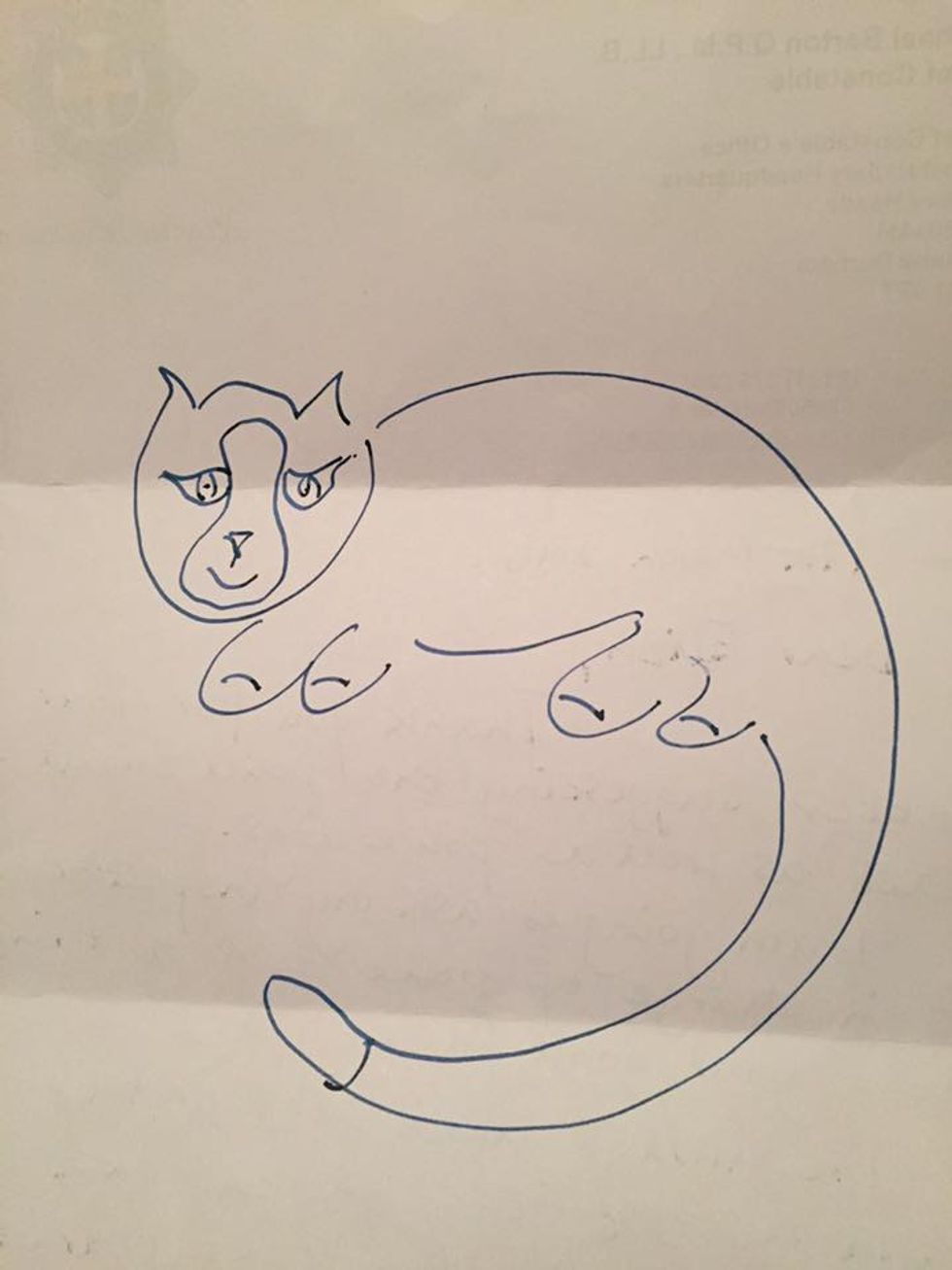 Courtesy: Cheryl Adamson
It all began when Eliza wanted a cat for Christmas. That's when she met Mittens the cat.
"I must admit before Mittens we were definitely 'more dog' but we are converted," Cheryl told Love Meow.
"Eliza asked Santa for a kitten and that's how Mittens arrived!"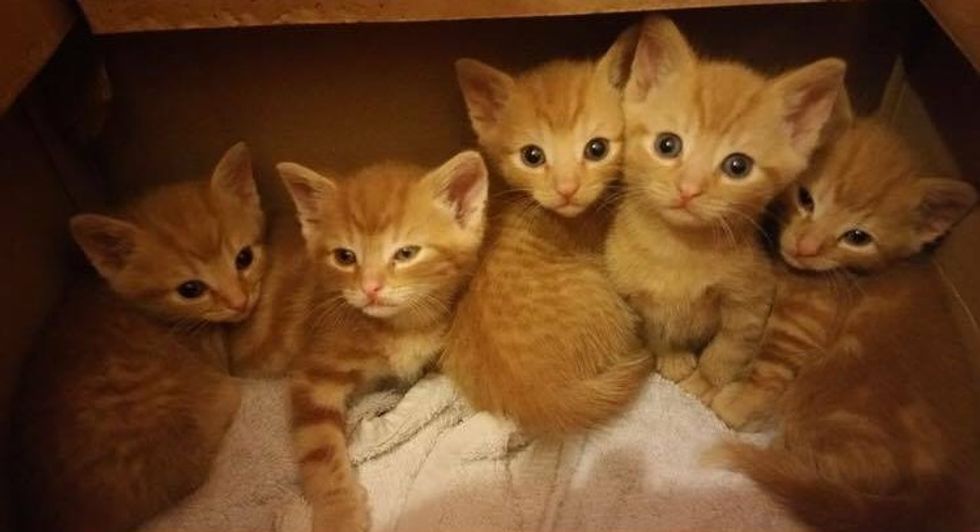 Mittens and his siblings before he went to his forever home.Courtesy: Cheryl Adamson
Eliza shares a close bond with her two fur buddies. Mittens and Susie get along beautifully.
Their friendship inspired Eliza to suggest the idea to the police.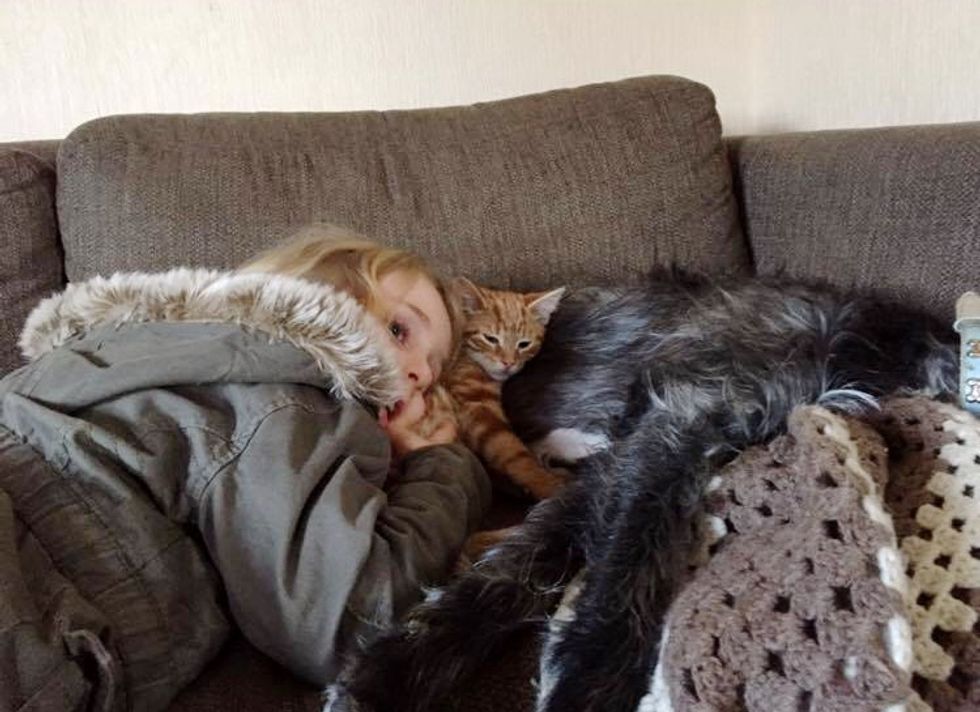 Courtesy: Cheryl Adamson
There have been stories where cats bring greatness to the police force and fire departments.
Eliza was compelled to voice her idea as she adores both cats and dogs. Mittens the cat has shown her just how smart and capable felines are.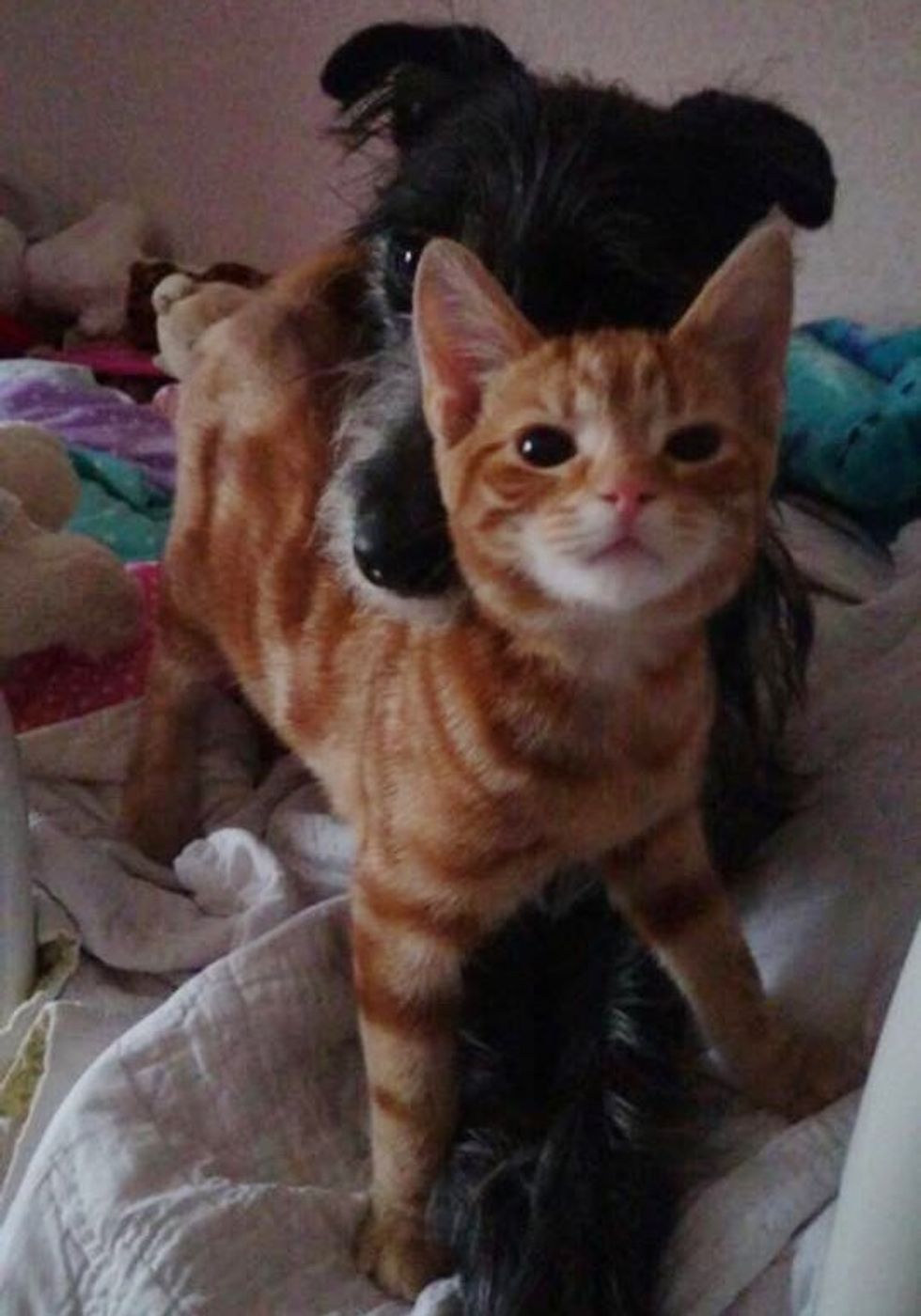 Courtesy: Cheryl Adamson
Share this story with your friends!
Related story: Meet Carlow and Boogie! Bravest Firehouse Cats in Manhattan