This man has been serving in the Airforce for 15 years (9 deployments). When he came home to his family after his last deployment, his cat and dog were caught cuddling up to him togehter. "This was a rare occasion to see them all like this," said the human mom via reddit.
The cat and the dog are cuddling together with their military dad in a rare occasion.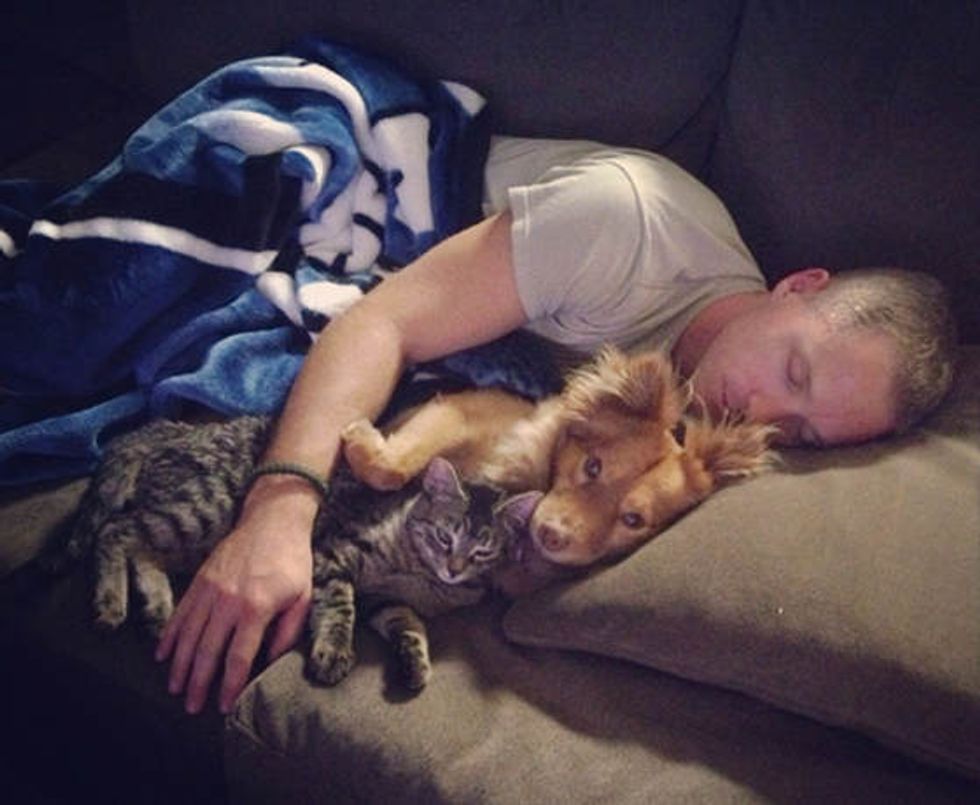 The joy of having their human dad around.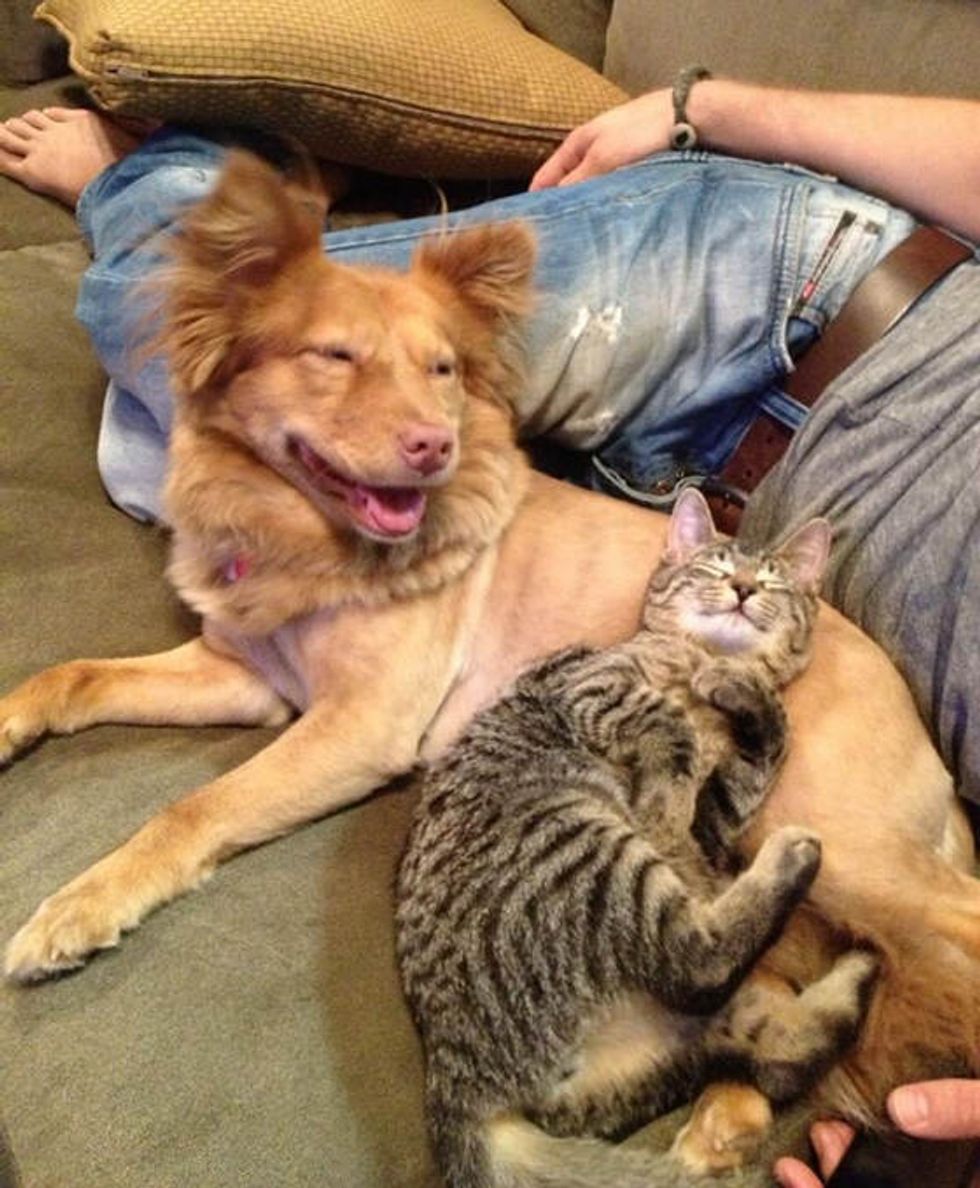 Photos via reddit.