A good Samaritan rescued a tiny day old kitten she found in a trash bag from an abandoned house.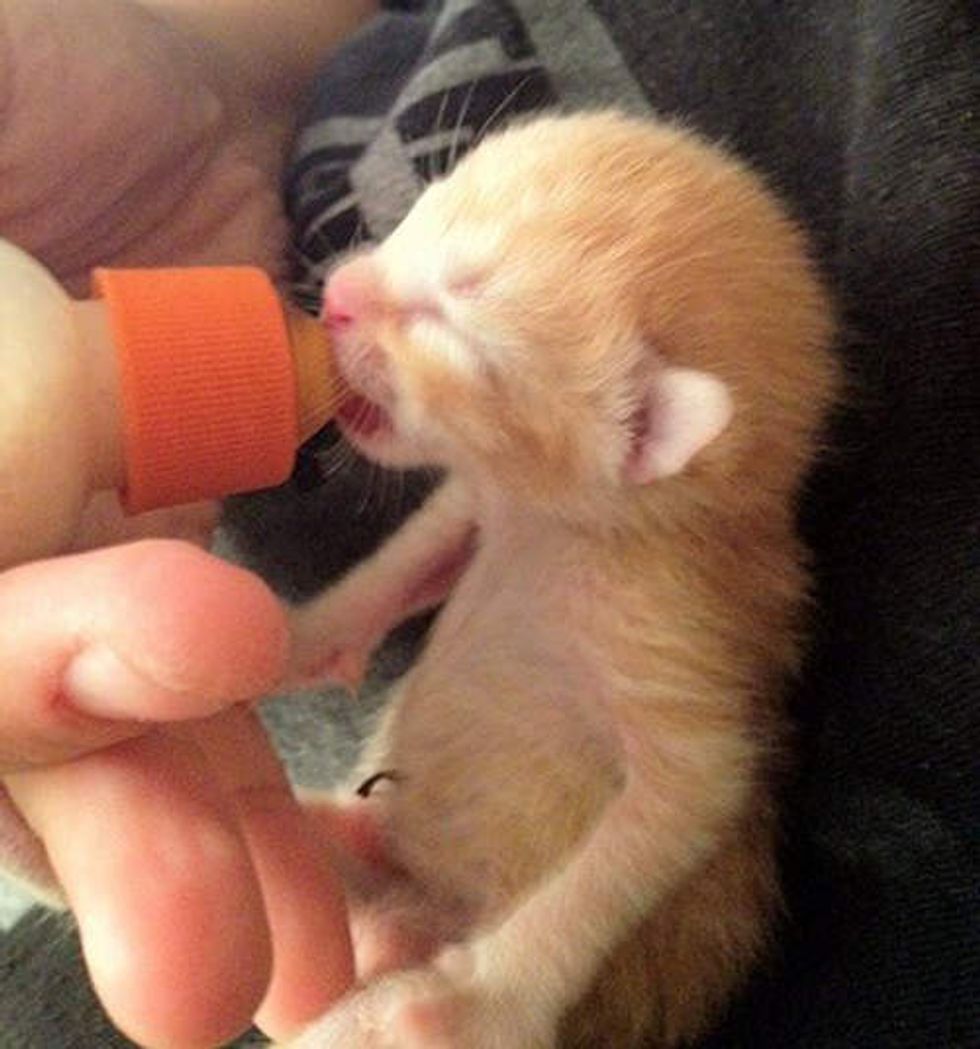 "My mom has been dedicating so much time to this little guy, and thanks to her dedication, he is thriving," Misty Rose wrote. They bottle fed the kitten around the clock and soon the ginger boy started putting on weight and gaining strength. "He's full of energy as well." (More info: tumblr)
He was so small that he fit perfectly in her palm. They christened him Joey.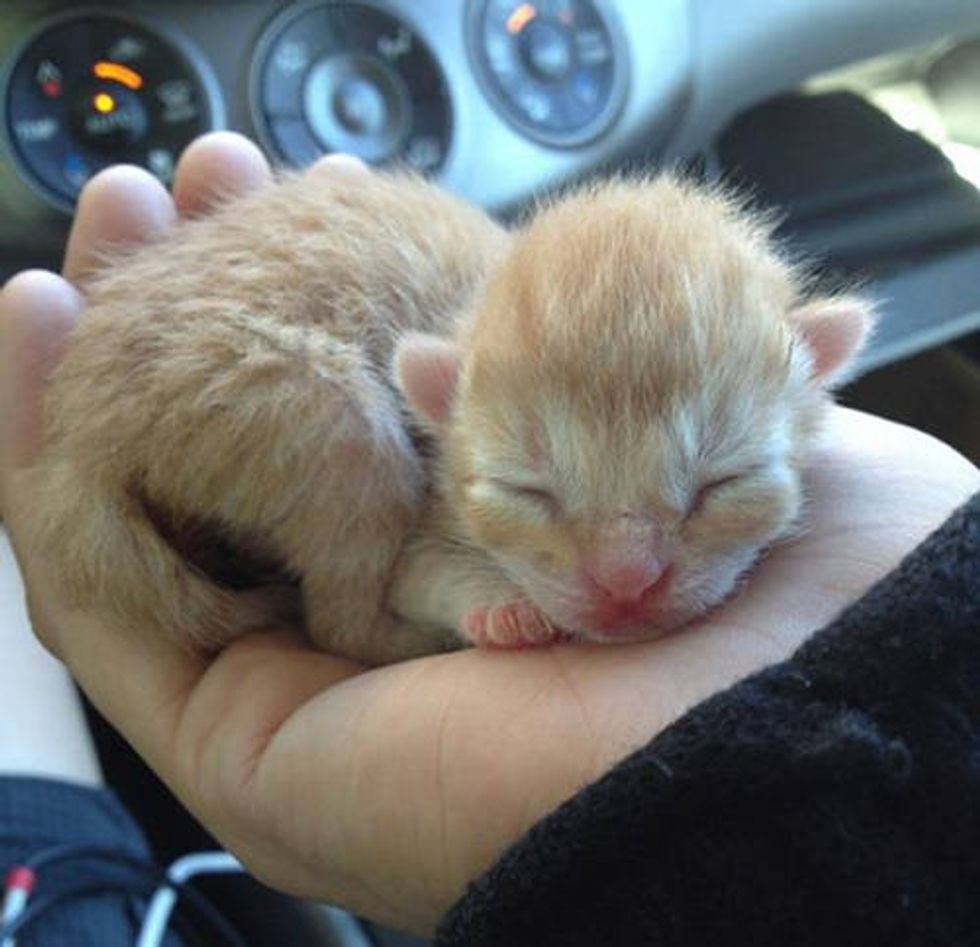 "My mother is amazing for saving the life of this poor little kitten. He nearly died. Luckily, he is big and strong now, we decided to keep him... He's now a forever part of our family."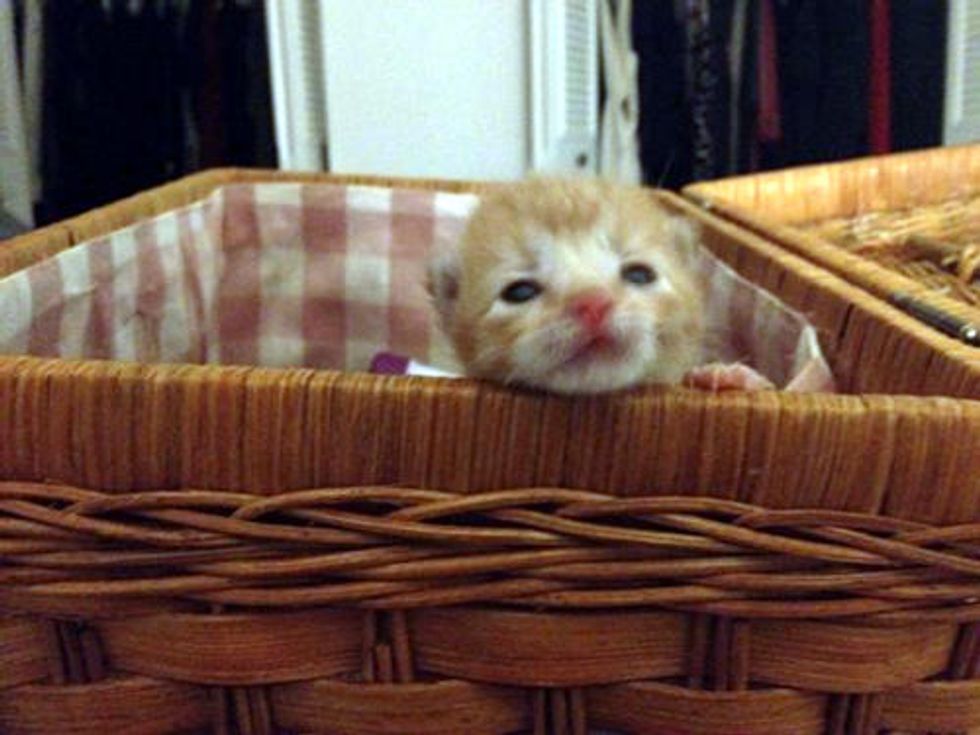 Curious and mischievous!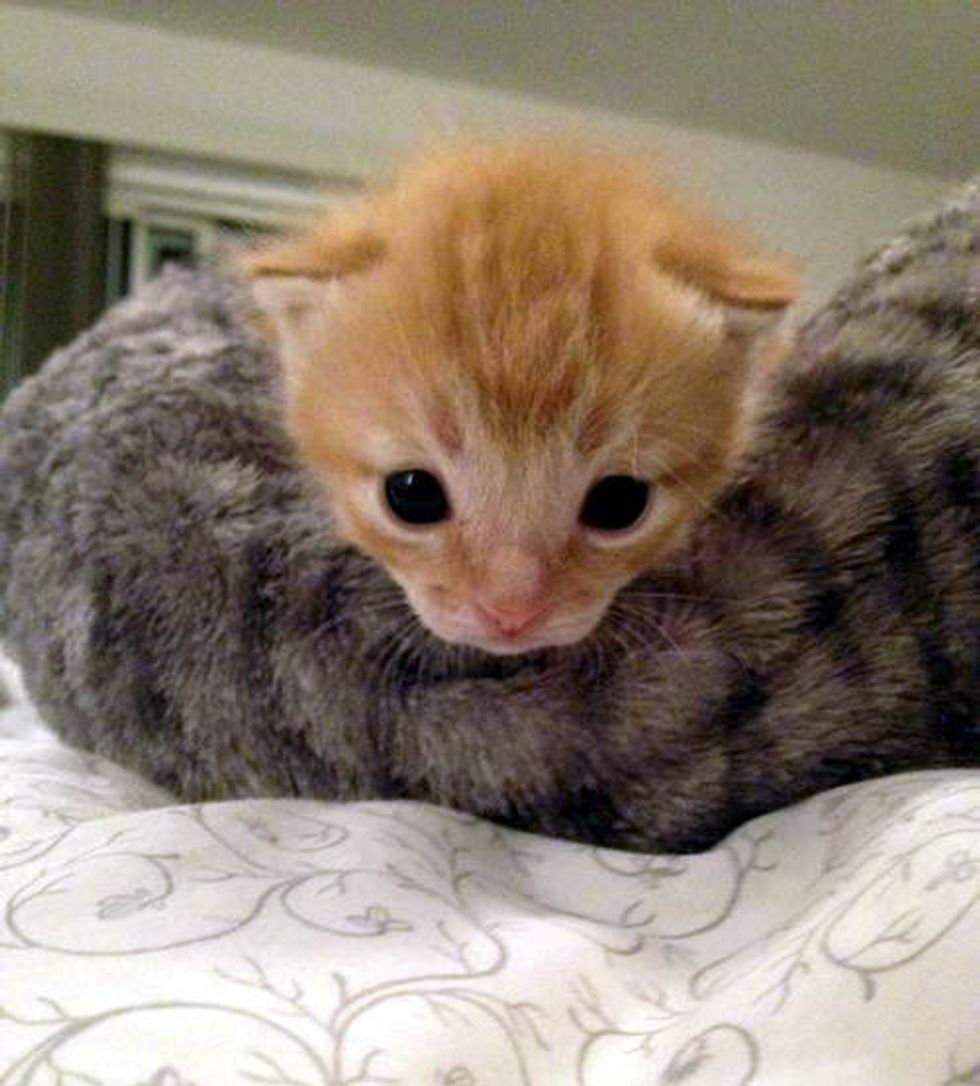 Here Toby the cat is teaching Joey how to be a supurrvisor!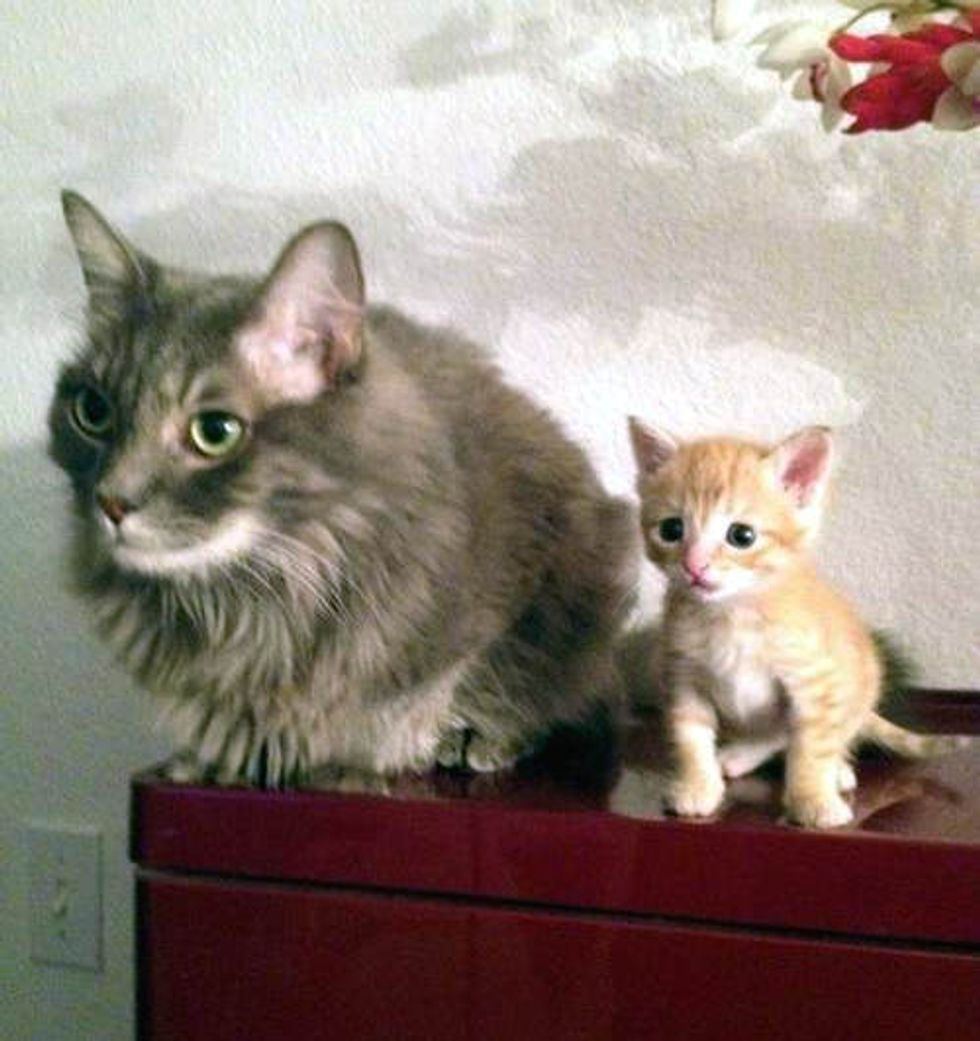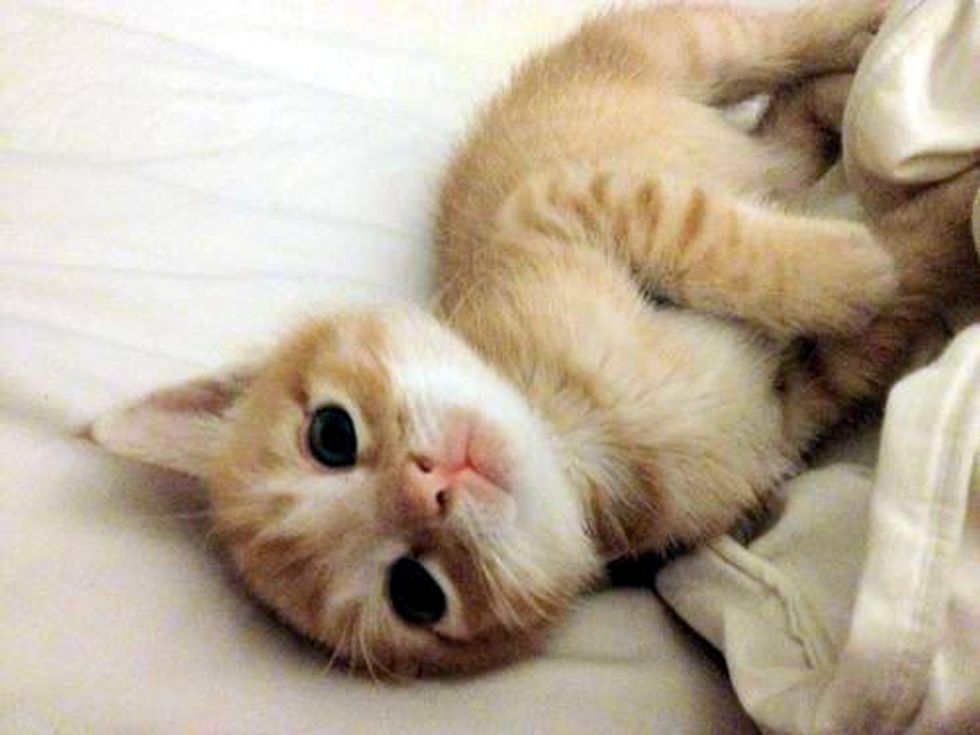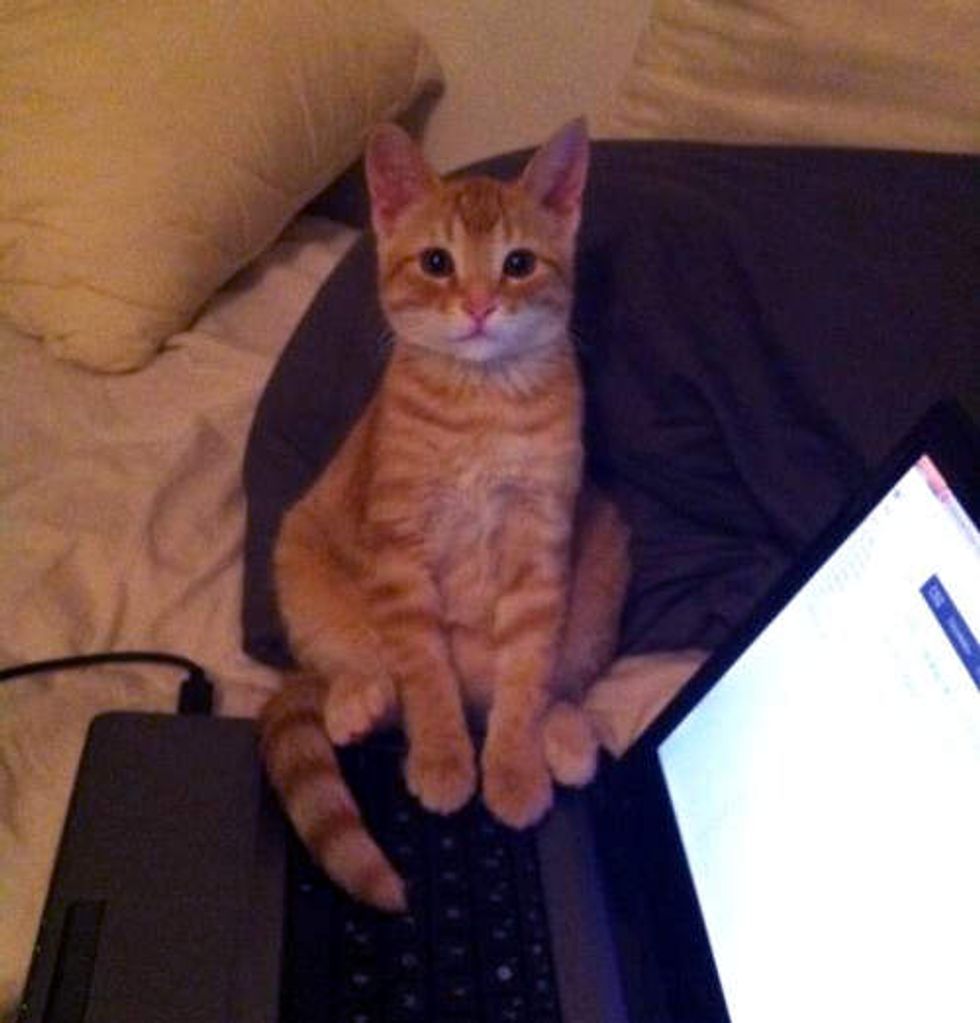 Joey all grown up now!