A 3 year old Shar Pei named Ba Boo from Kodak, Tennessee has become an unlikely parent to an abandoned kitten rescued from a local Kroger parking lot.
After they took in the kitten and named her Ally, they were surprised to see that Ba Boo took on the maternal role and started nursing and caring for the kitten.
"I thought, she couldn't have milk because she's never had puppies, she's never been bred," said Sherry Brandt.
"She seemed to have faith that this was her mom and that she'd get milk. Ba Boo seems to believe that she's the cat's mom. It's just a miracle that she got milk and she is nursing this kitten."
"We're planning on keeping them together. They seem very content. She looks at me very serious when she nurses like this is so serious, I'm caring for my baby," she added.
Ally the kitten was rescued from a parking lot and brought to a home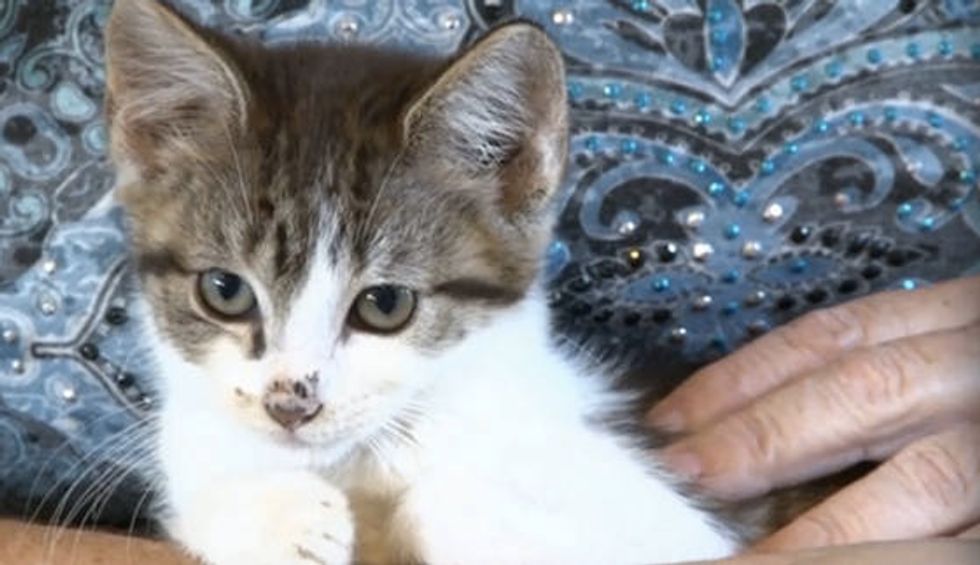 She met Ba Boo the 3 year old Shar Pei and the two just hit it off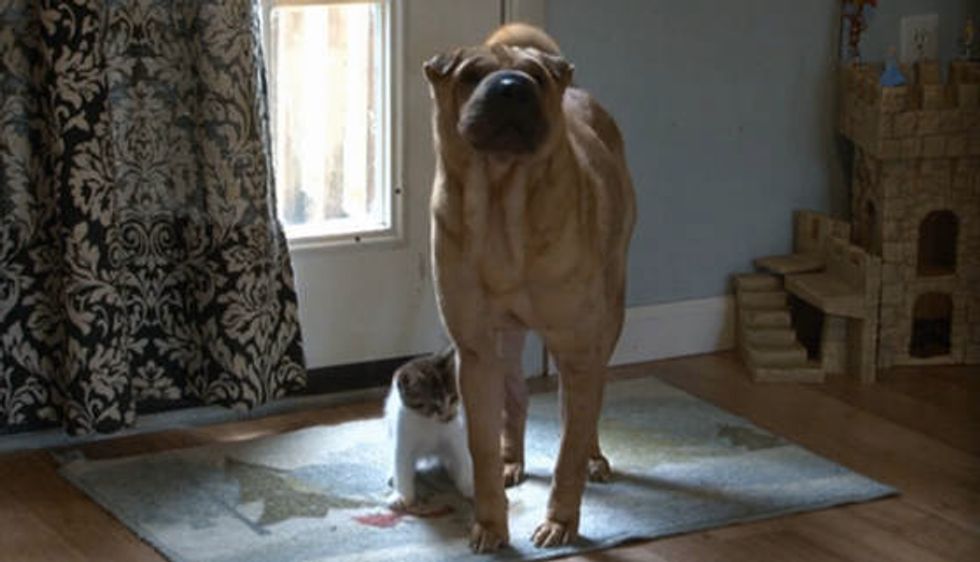 One day the human found her dog nursing the kitten even though she had never had puppies and never been bred.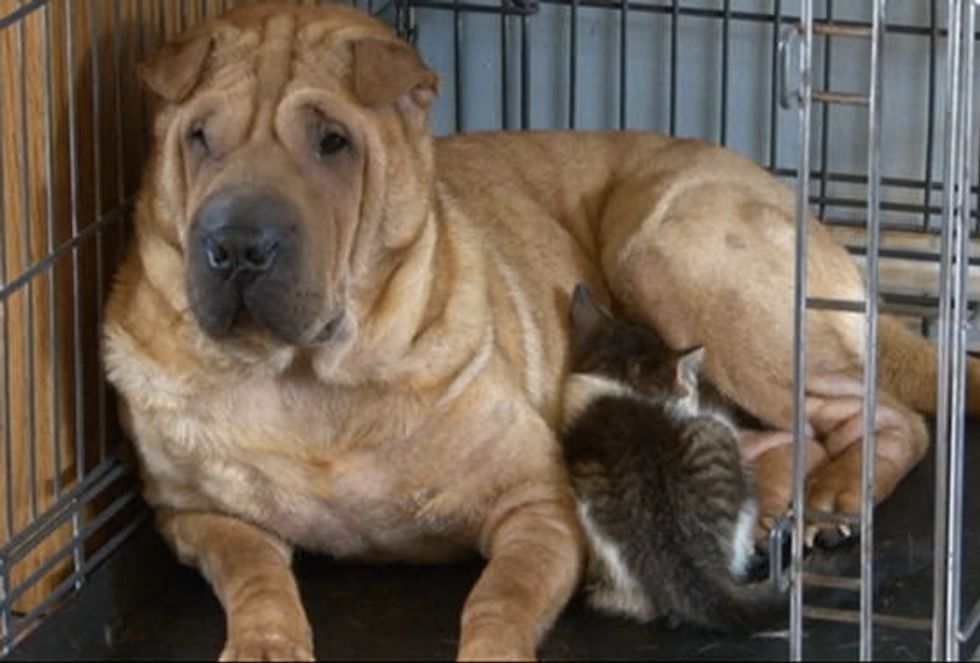 Ba Boo's maternal instincts kicked in. She is very protective of Ally and the two are completely inseparable.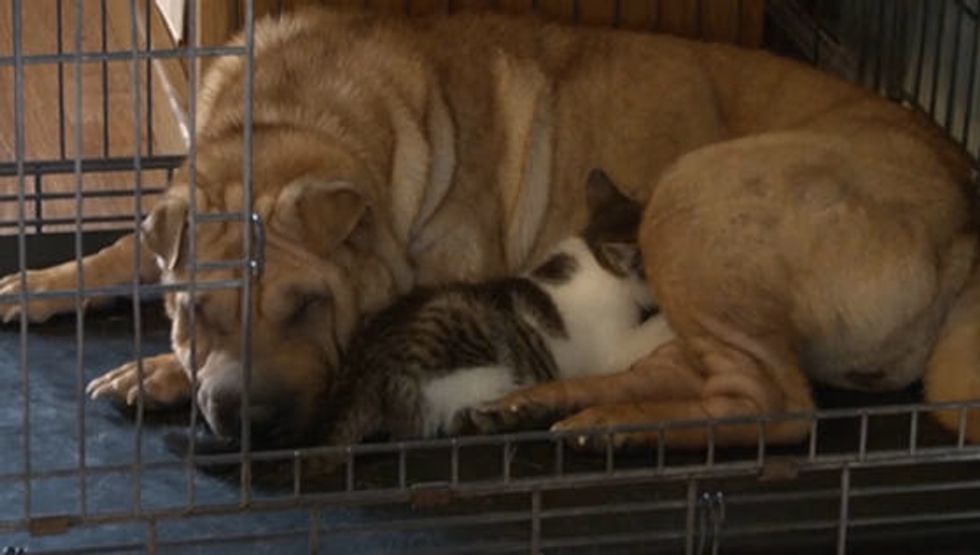 Watch Video:
Source: WBIR.com