After 26 long years, Troubles the kitty is still going strong.
"I think he has made it this long due to having a good diet, a normal weight, and staying indoors his whole life. He drinks from faucets instead of a bowl...so maybe the fresh water has helped too," said kitty's human.
"The shelter named him Troubles since he had a hard time finding a home. They told us that he had been returned multiple times for reasons like apartments not allowing pets etc. Glad to have him around..even if he does wake me up for a drink...."
"The shelter warned us about his faucet drinking. They thought that his previous owner had a dog and that Troubles didn't like drinking from the bowl since the dog did. He jumps from the floor, to the couch, to the counter to get to the sink. Keeps his muscles working :) However, his drink of choice is from the bathtub," wrote hollowpt via reddit.
Troubles getting ready for a drink in the sink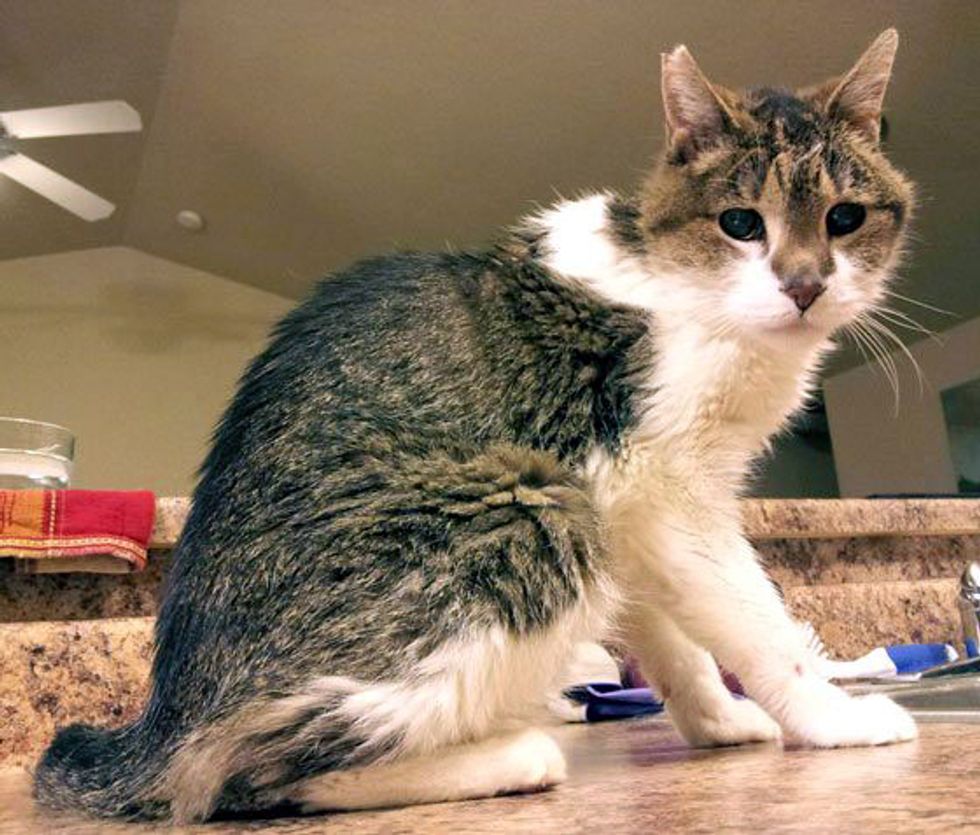 Photo and story by hollowpt via reddit.