A tiny baby kitten was found on a London Underground train. When she was found on Monday at around 9, she was covered in a sticky substance. No one knew how the little one ended up being on the train, but the tiny ball of fur was taken in by the staff and handed over to Blue Cross, an animal rescue group.
They named her Victoria. The veterinary nurses cleaned up the little kitten and started bottle feeding her round the clock.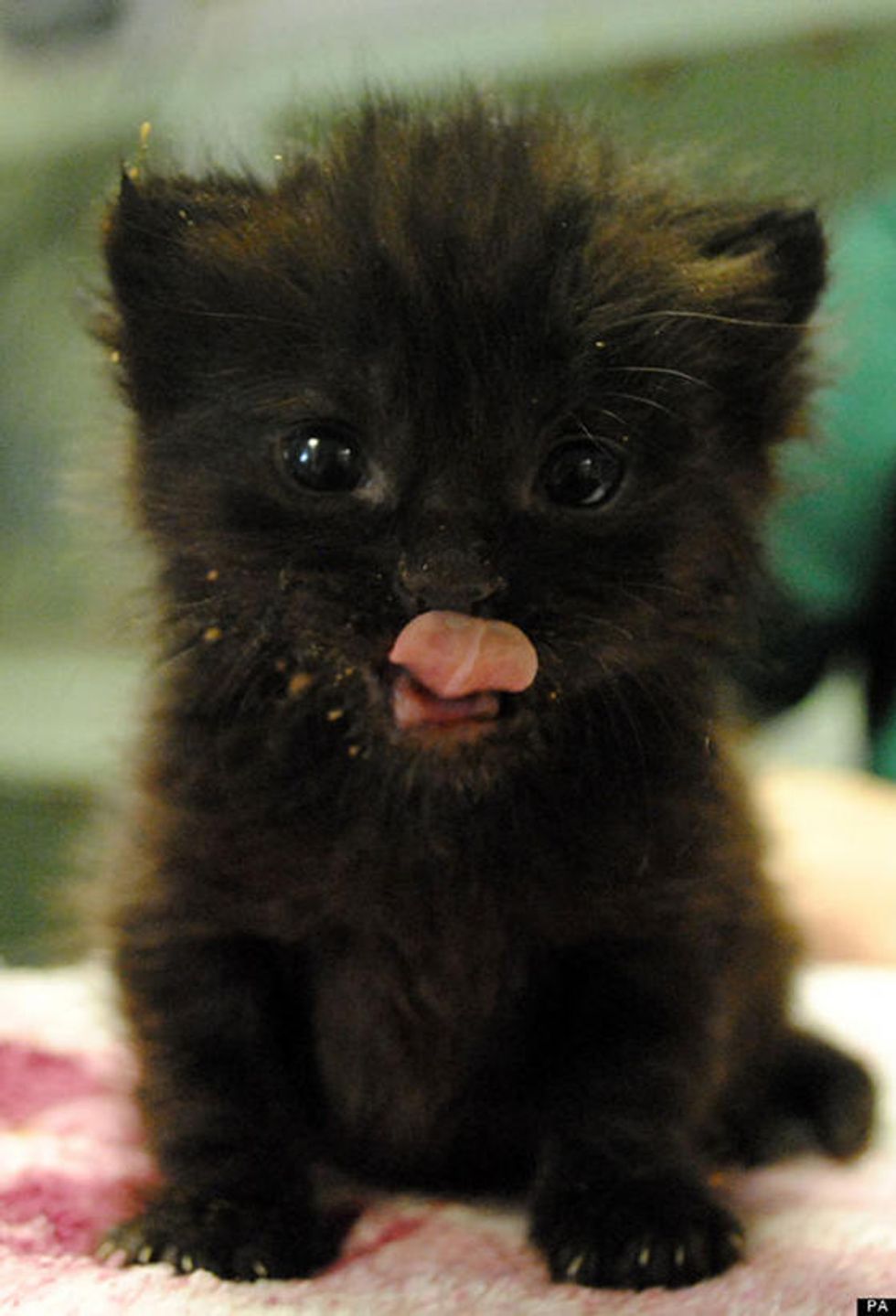 Source: Huffington Post.