Frederick the Bengal was one when he met Franklin the kitten. He took to him like a brother.
Frederick met his kitten brother Franklin. Soon they became best friends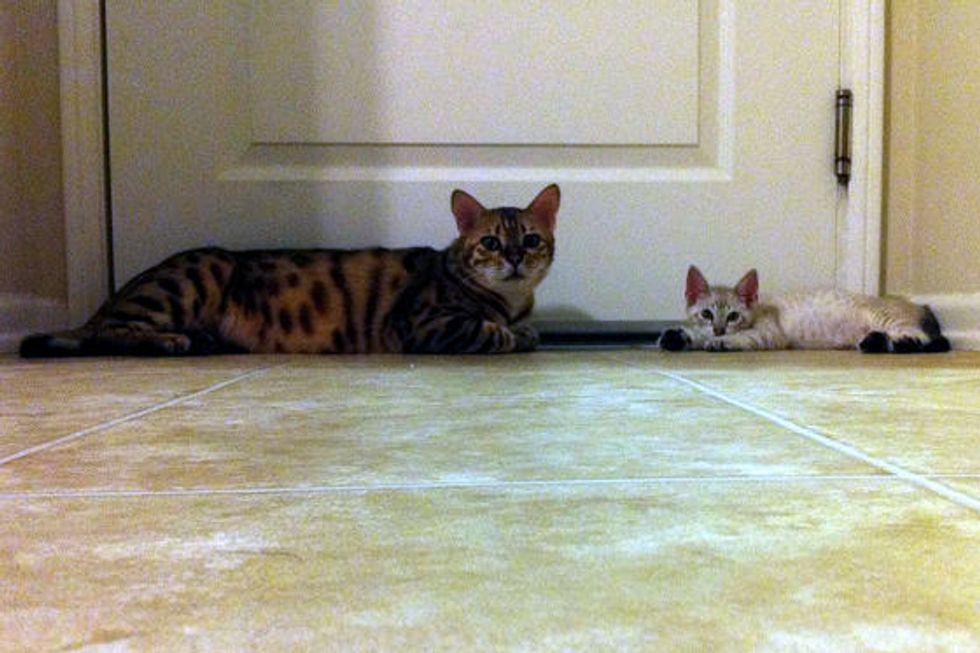 They play together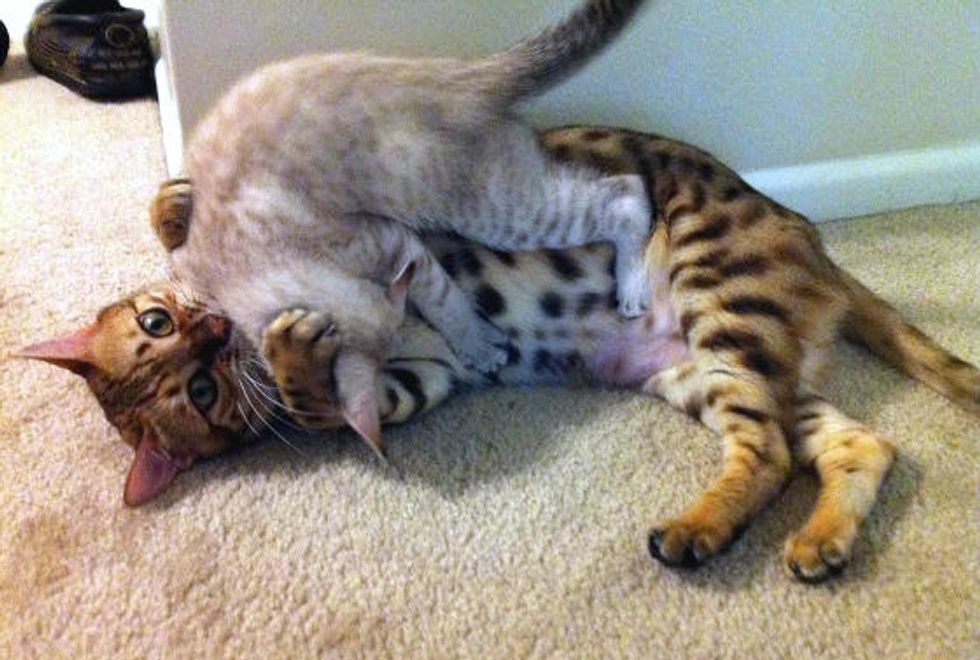 Eat together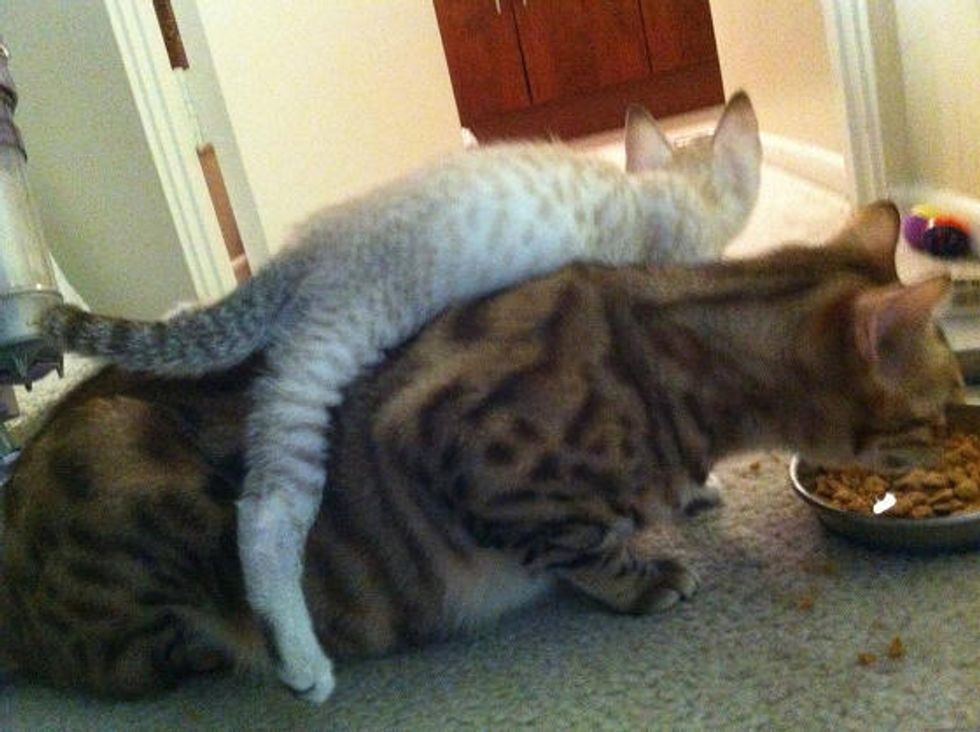 Cuddle up on the cat tree together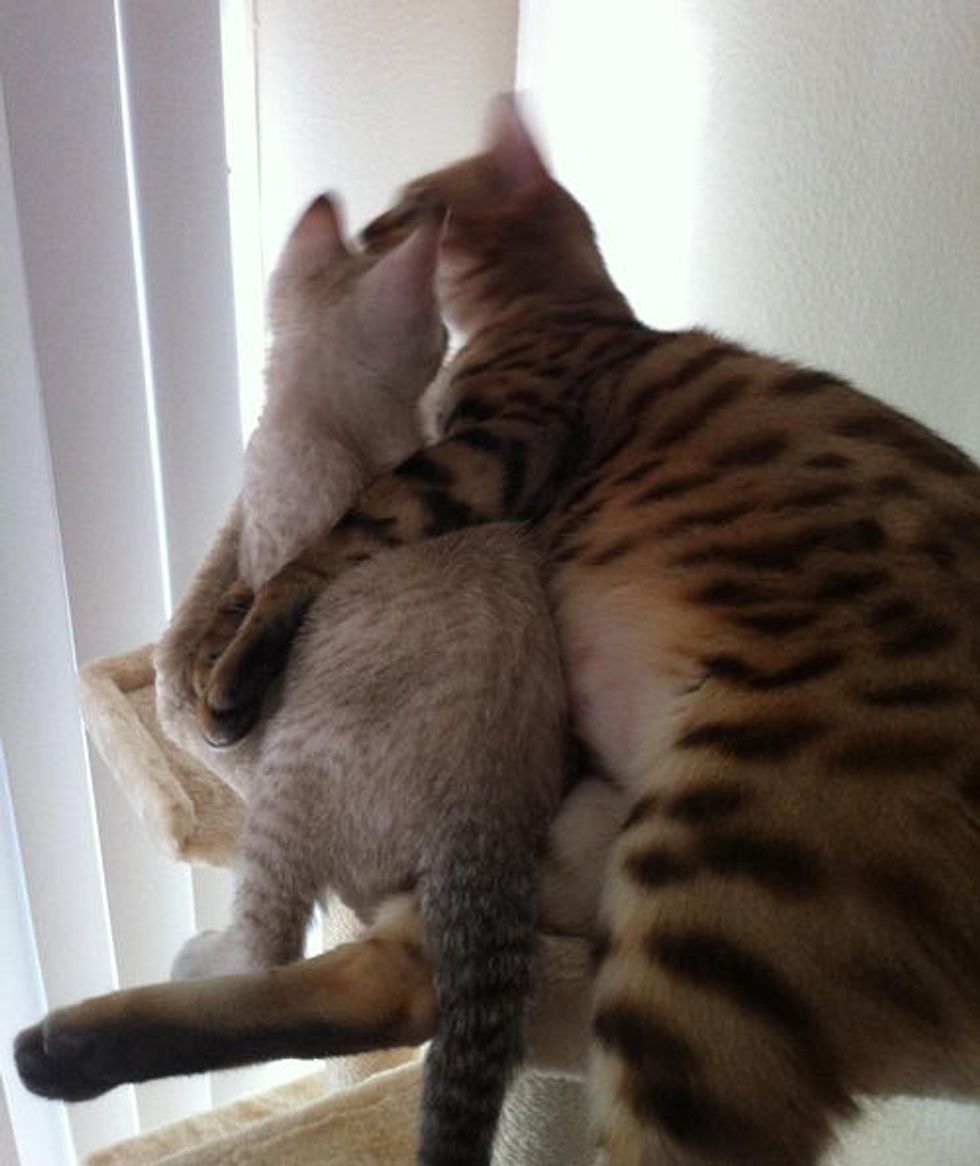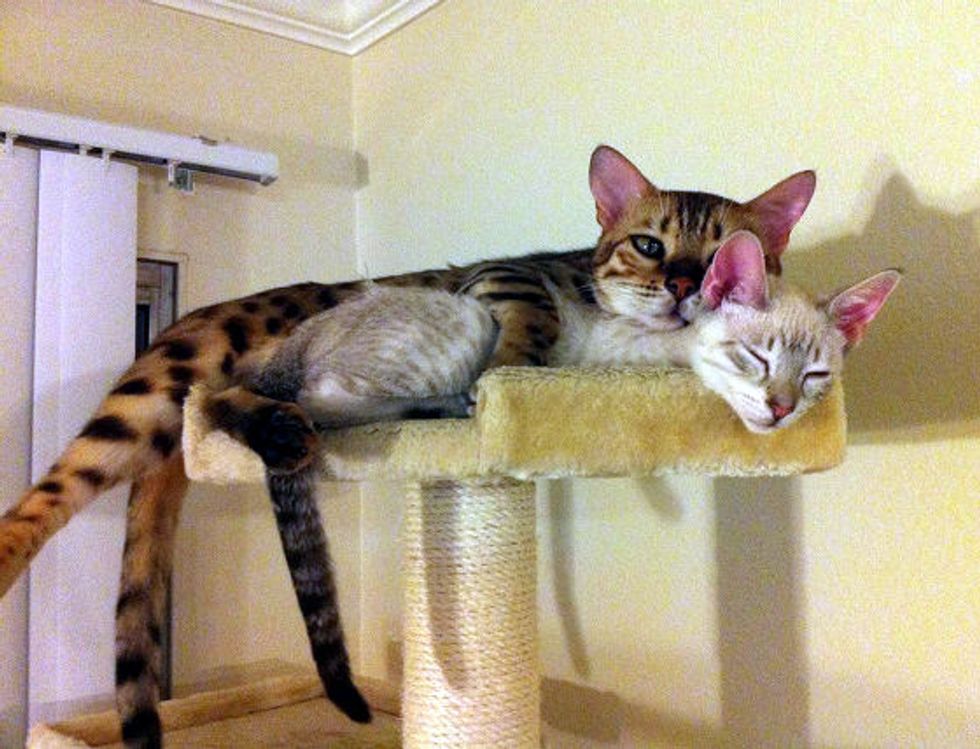 Franklin all grown up. They never stop cuddling.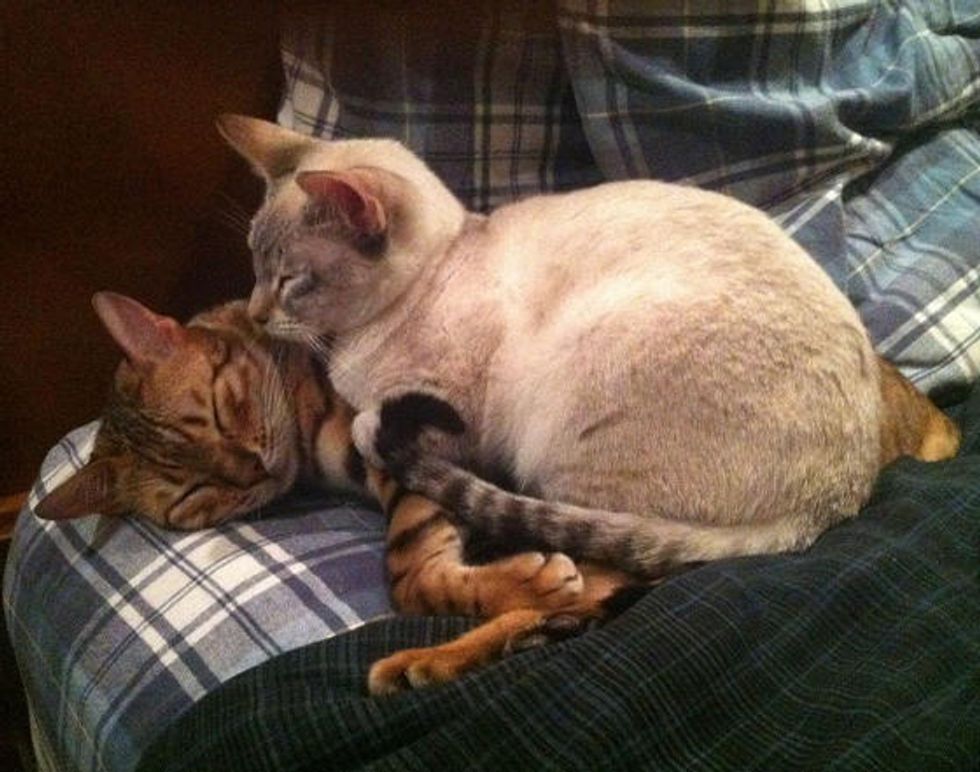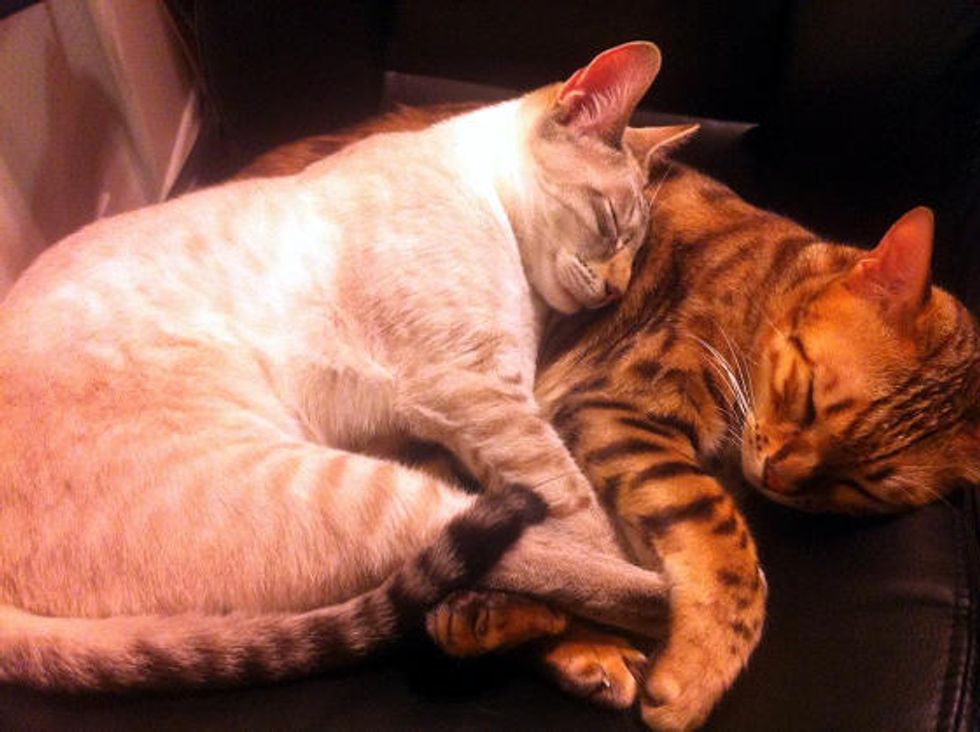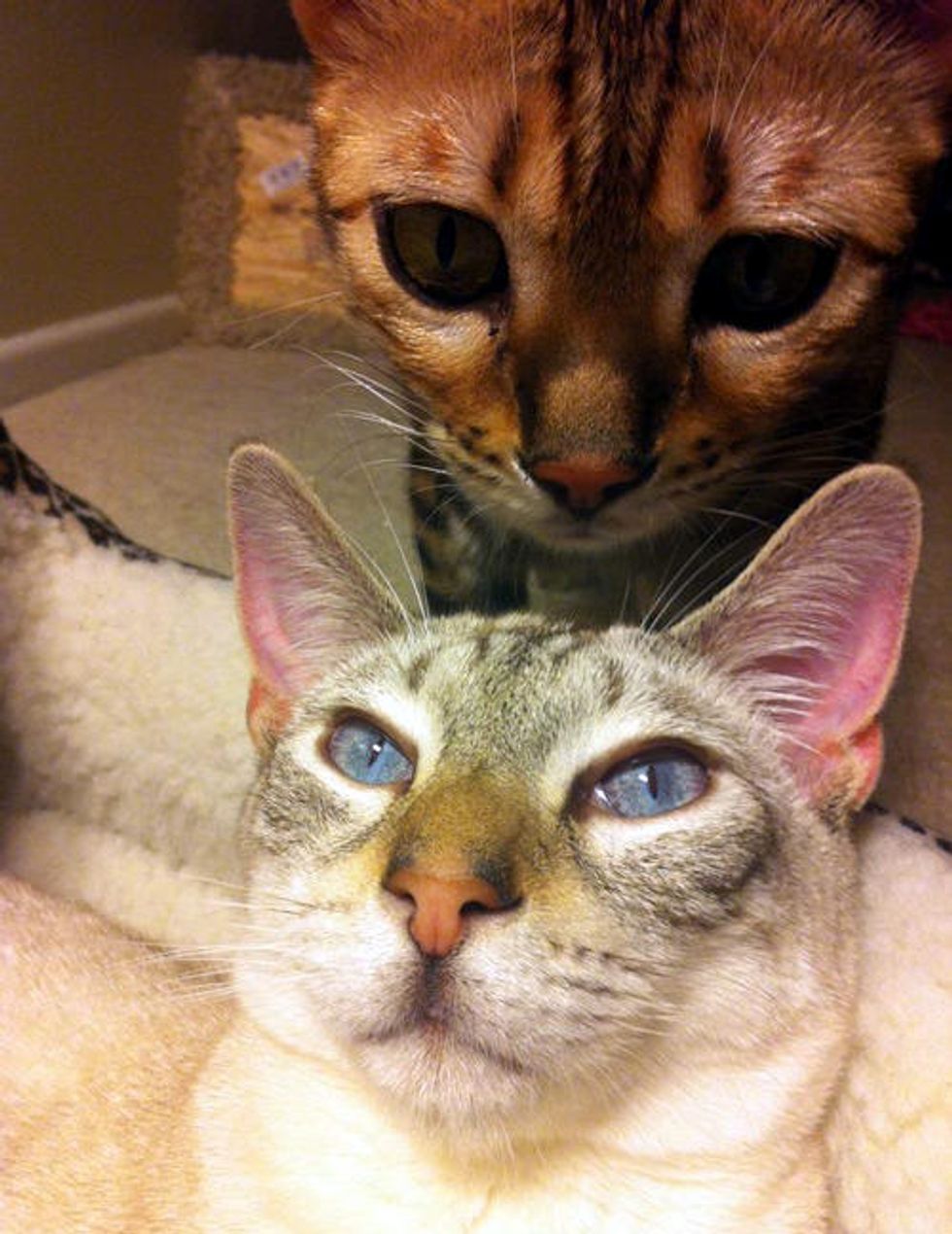 Best friends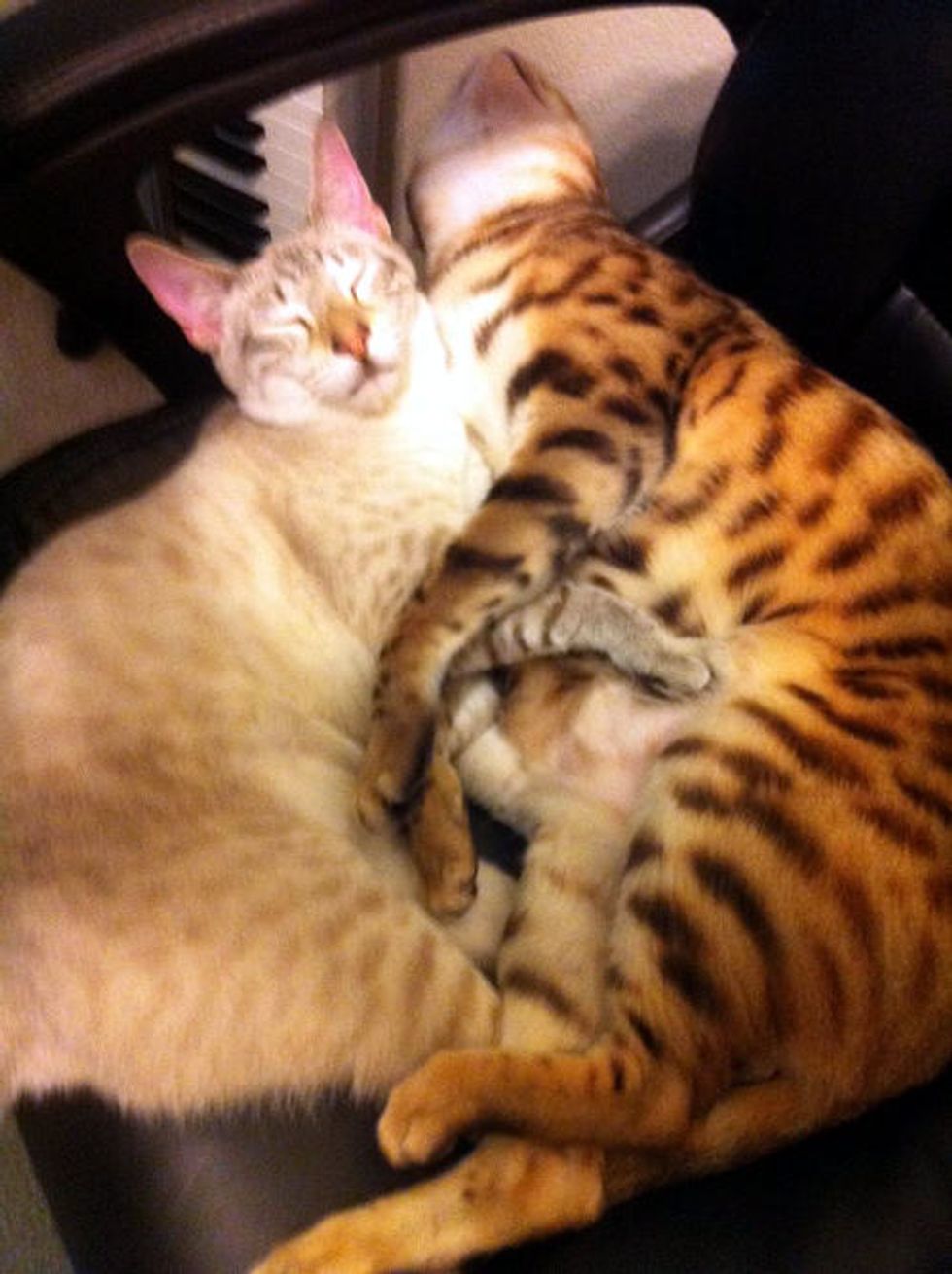 Photos via imgur.