A cat has been living in a small local bar named Mecklenburg Inn in Shepherdstown, WV, for nearly 19 years. His name is BK (bar kitty) who is loved by the patrons and has a group of admirers from his town.
"The current owner of the bar bought the bar from the guy who adopted the cat as a kitten…" BK has been staying at the bar since then and attracted many people to return.
BK is a manx kitty, thus the little stump instead of a tail. This friendly little fella loves to be on the guests' lap and keep them company while they are enjoying their day at the bar.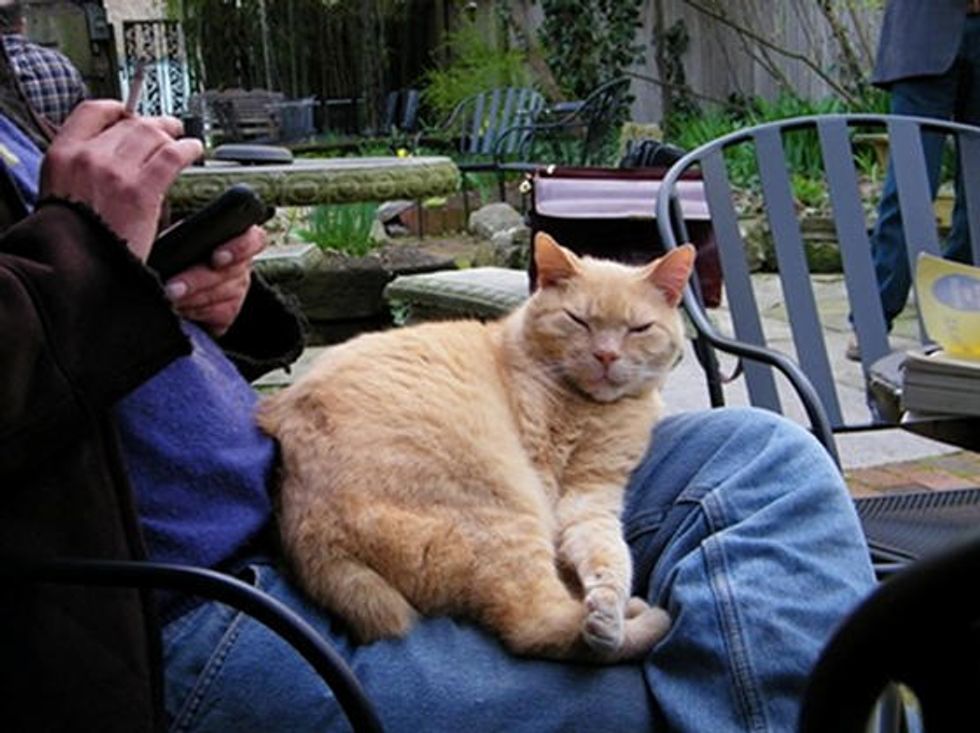 Photo via reddit.